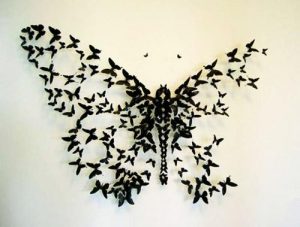 Butterflies decorations transform the atmosphere and decor style of a room. These paper craft ideas are inexpensive and very impressive. Handmade butterflies decorations look great on walls in kids rooms or any room in the house, allowing your imagination run wild and creating beautiful, romantic and unique wall decor.
Butterflies decorations created with paper can be designed in various sizes, shapes, styles and colors. Wall decoration possibilities never end when you start enjoying these paper craft ideas. Handmade  butterflies add 3d look and a personal touch to wall decoration, bringing the wonderful, nature inspired theme into your home decor.
Kids and teenage girls would like to decorate one of their room wall with these simple and elegant butterflies decorations. Made of paper butterflies make unique gifts that surprise and delight kids and adults. Girls will adore these cute feminine designs as they like and cherish every moment spent in their bedroom, decorated with handmade butterflies.
Handmade butterflies decorations on walls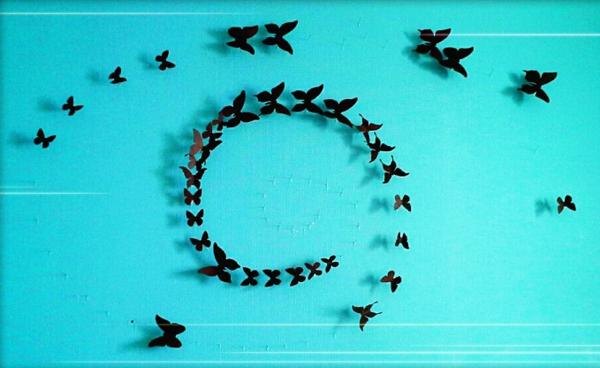 With wall decorations like butterflies, the color design possibilities are limitless. You can create colorful butterflies or make these inexpensive and beautiful home decorations in one color. Colorful and sparkly butterfly bedroom decor looks charming, adding a touch of Bohemian style to interior design.
Butterfly themed decor ideas are glamorous and romantic, feminine and alluring. Butterfly themed decor ideas are a great way to express yourself and inject romance in your rooms with spectacular butterflies decorations on walls, ceiling or furniture.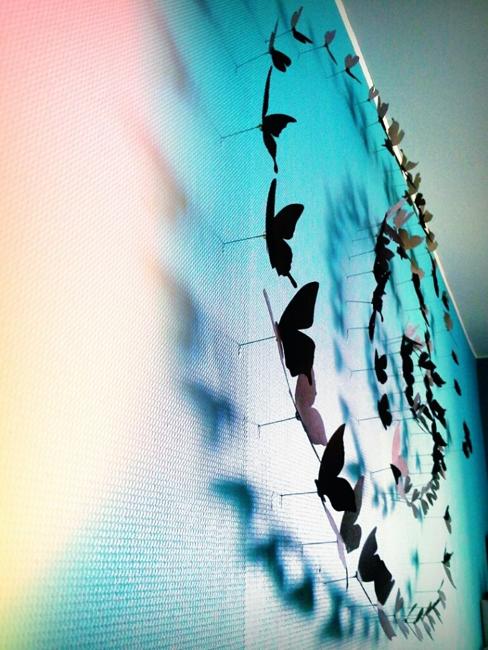 They are very simple to make and even a child can help your decorate with these fantastic paper crafts. You can design a stunning artworks with these wall decorations, or use paper butterflies to complement a mural painting on your wall, a mirror frame, ceiling and furniture.
Handmade butterflies decorations for gift boxes, recycle craft ideas
Feather and hearts dinner table decorations in black and turquoise blue colors
Butterfly wall decor is ideal for interiors and outdoor rooms. Made of wood, metal cans or flexible plastic, these beautiful wall decorations can brighten up any  living spaces and offices. Any interior design with butterflies decorations on the walls appear cheerful, interesting, playful and inviting.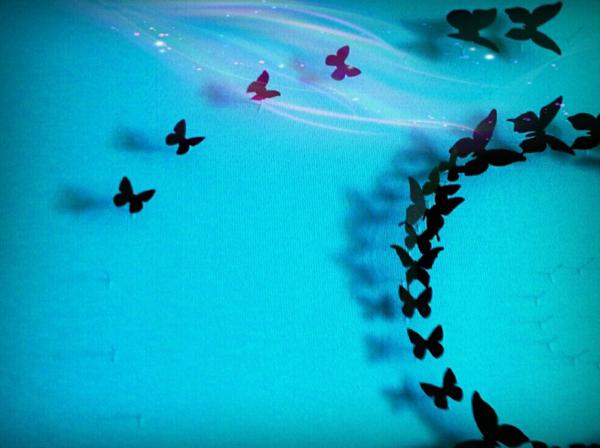 Garden houses and garages, sheds and fences provide wonderful surfaces for handmade butterflies decorations created of wood, metal cans pr flexible plastic.
Dolfi butterflies decorations, romantic butterfly theme and room decorating ideas
Silver butterflies decorations in black, chic interior decorating
How to make paper butterflies
To make paper crafts you need thick craft paper, scissors, glue gun, safety pins, pliers, and time. Make a few butterflies decorations in various sizes and arrange them in sets of many, creating a unique and spectacular display on your wall. If you like these paper craft ideas, make several styles of butterflies, creating amazing wall decor in your room.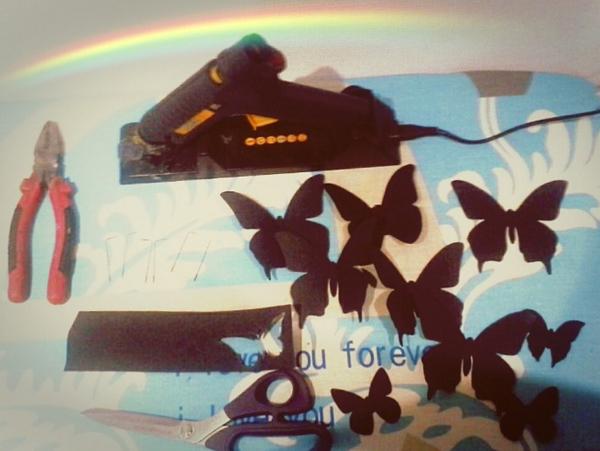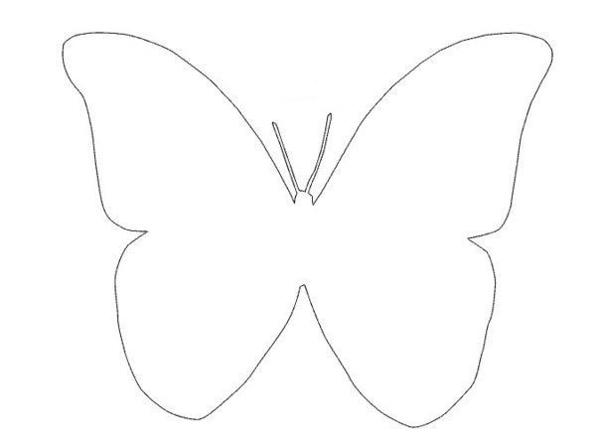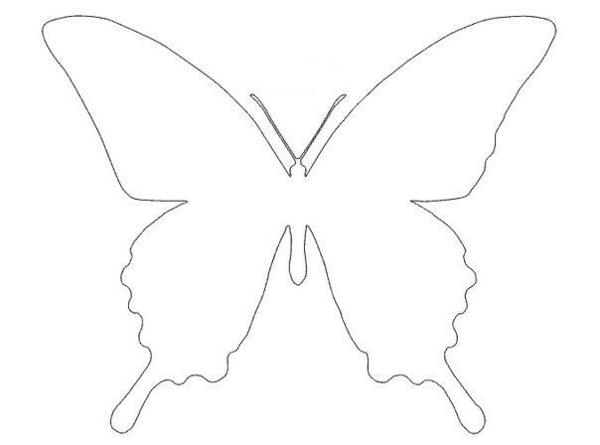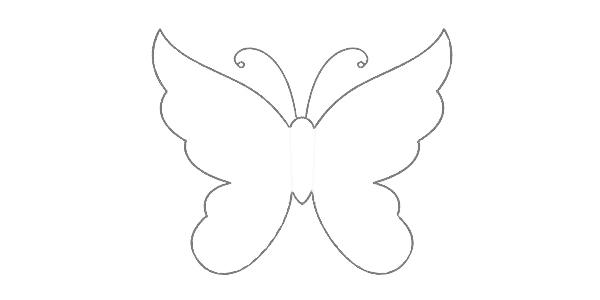 Decorated with handmade paper butterflies, your wall will look pleasant, adding summer decorating vibe to interior design instantly. Handmade butterflies change the atmosphere of the house into a more relaxing and playful. These cheap home decorations give a great opportunity to recycle paper and decorate all flat surfaces in your house in style.
Vintage style mushrooms and butterflies decorations, recycle craft ideas
Little girls bedroom decorating with light room colors, beautiful fabrics and butterflies on walls
Ideas for modern wall decoration with butterflies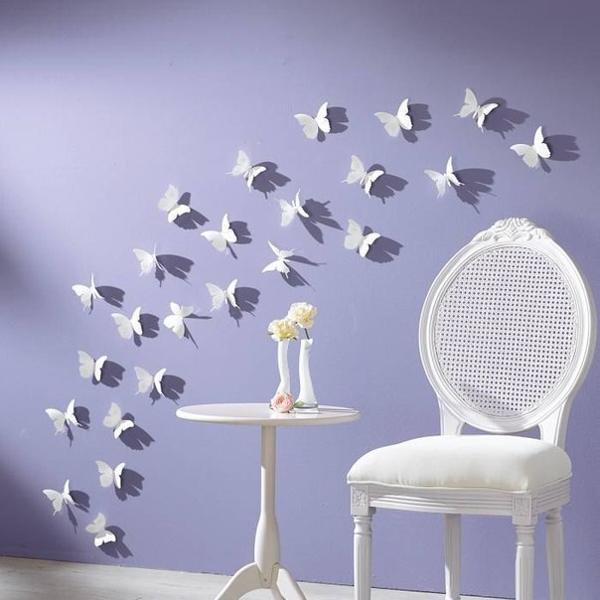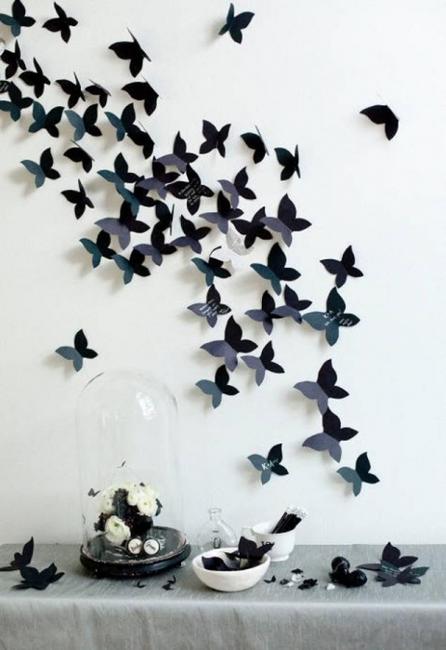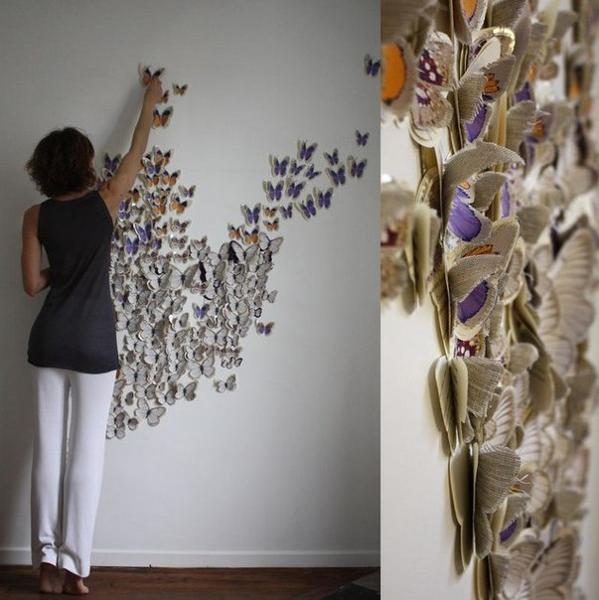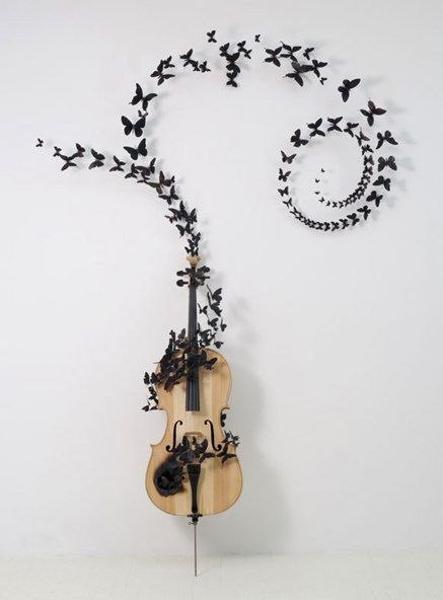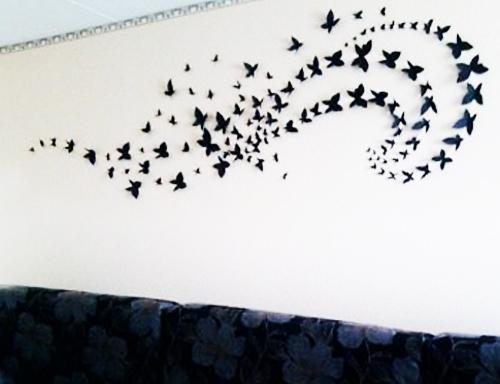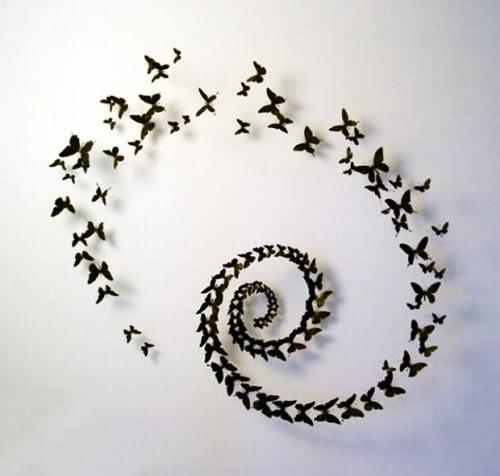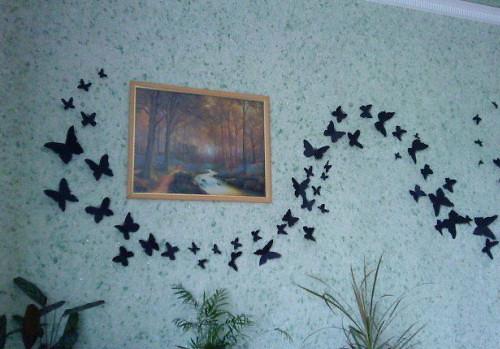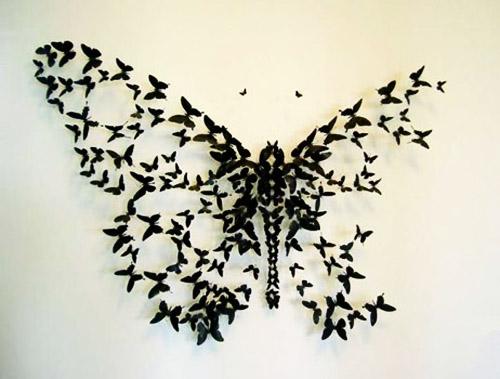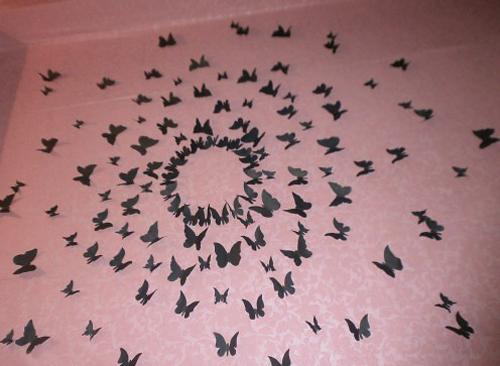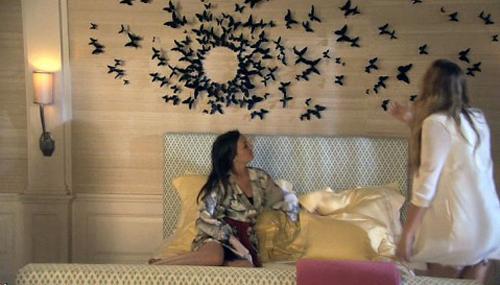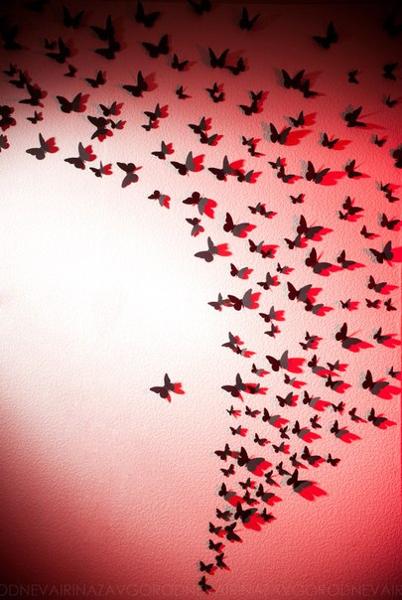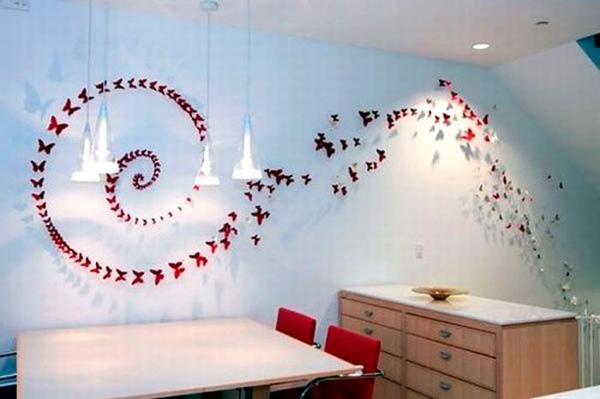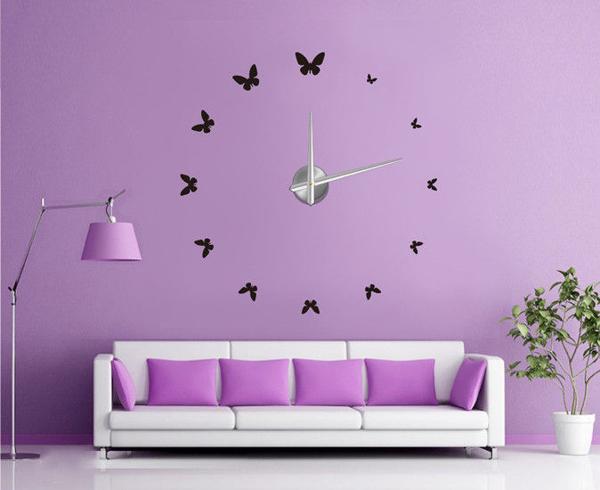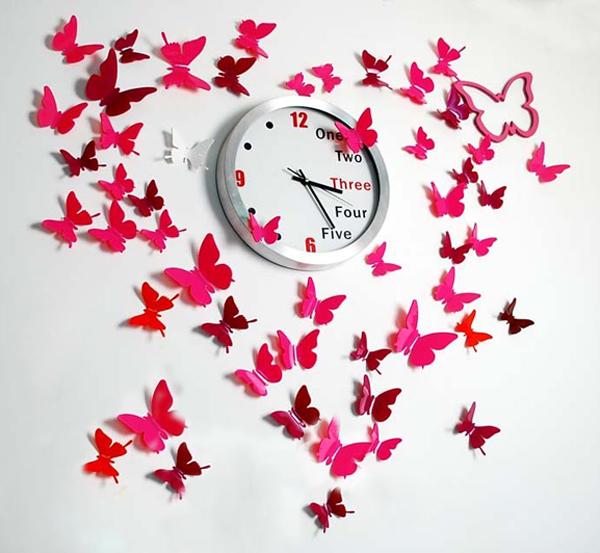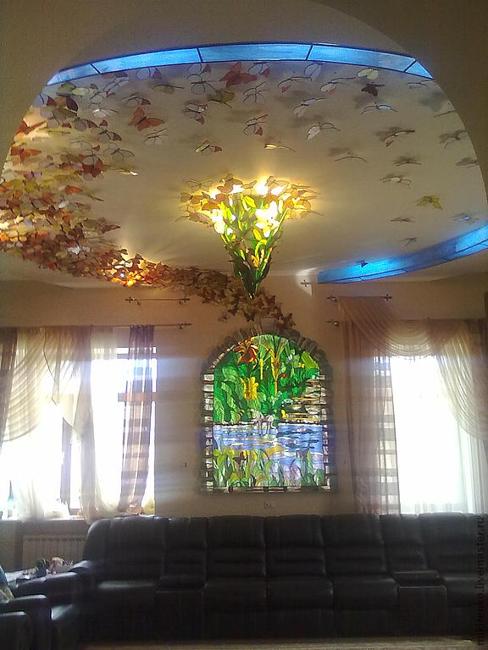 Posted: 11.09.2013 by Decor4all