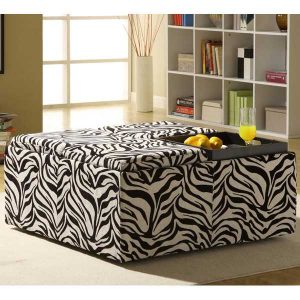 Zebra prints are beautiful, exotic and bold decorative patterns. Living room furnishings with zebra prints add a splash of color and interesting graphics to modern homes. Zebra prints are a great way turn your living room into glamorous and bright with contrasting black and white color combination.
Zebra prints transform living room decorating, bringing a contemporary feel and a modern look, creating spectacular accents with the animal decorative pattern and filling a room with energy. Adding a touch of zebra print or any other animal skin pattern to living room furnishings is a great idea to create unusual, bright and modern living room.
Here is a collection of black-n-white and colorful living room decorating ideas that is inspiring and helpful if you want to incorporate this classic, timeless and elegant decorative pattern into your living space.
Living room decorating with zebra prints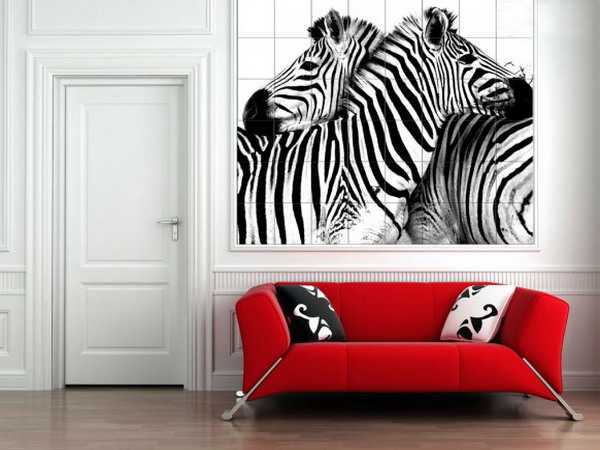 Floor rugs with zebra prints
Floor rugs with zebra prints is not only functional, but very decorative living room furnishings that bring color and pizzazz into modern homes. Zebra prints and decorative patterns are spectacular elements that draw the eye to specific areas and make centerpieces that anchor living room furnishings.
From a small throw rug to floor carpeting, these living room furnishings vary in design style, shape, size and material. Some of floor rugs are made of animal hair and shaped like animal hides, adding a realistic design and texture to bold living room decorating. Floor rugs with zebra prints look fabulous in front of a fireplace or under a coffee table. The zebra rug bring the WOW! factor into living room decorating, and add a strong personality to your room.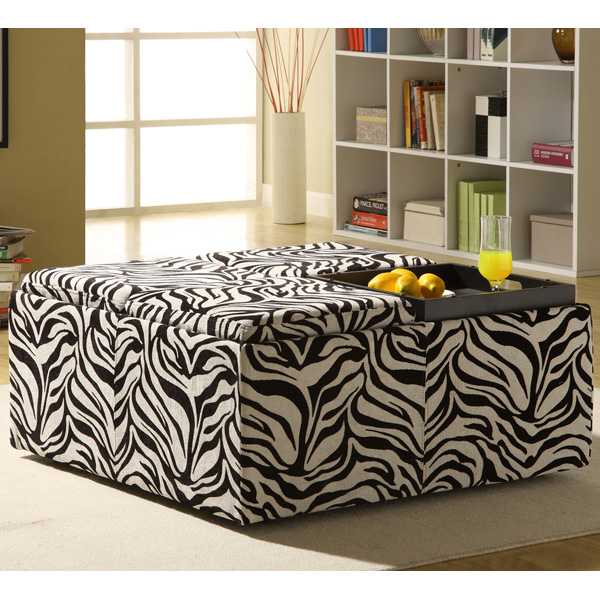 Living room furniture with zebra patterns
Furniture upholstery fabrics with zebra prints are an excellent way to jazz up living room decorating ideas, adding the sophisticated, elegant and always stylish decorative patterns that literally wake up the living spaces.
Zebra prints and decorative patterns for modern bathroom decorating
Zebra prints and decorative patterns personalizing modern bedroom decor
A zebra chaise lounge chair is absolutely stunning with decorative  pillows in contrasting or complementing color. Decorative pillows in pink, purple, red, yellow, blue and green colors make gorgeous details that accentuate modern living room decorating in style. A set of few chairs with zebra prints in formal living room looks dramatic, transforming living room furnishings into elegant, trendy and rich.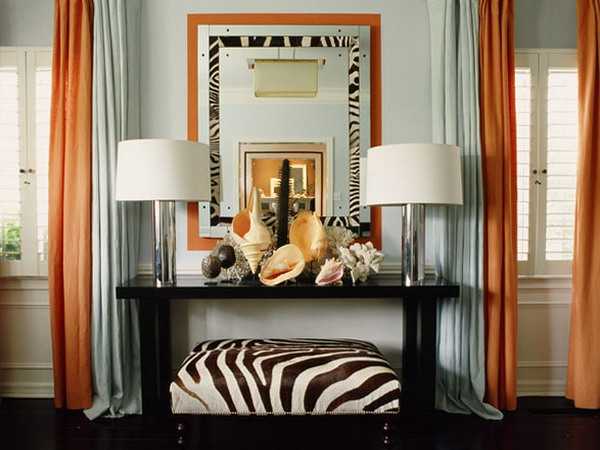 Decorative pillows with zebra prints are the easiest way to incorporate these stylish and very decorative patterns into living room furnishings. Even one pillow made of fabric with zebra stripes add enough excitement to living room decor. Experimenting with a few pillows with animal prints add more fun to living room decorating.
Black and white dining room decorating with zebra prints and decorative patterns
35 modern living room decorating ideas with accent pillows
Zebra patterns for wall decoration
Modern wallpaper patterns and painting zebra prints on walls add an eye catching accent wall to living room design. Mix two or three animal prints or create a creative combination with zebra stripes and different black and white decorative patterns, like small polka dots, checks, leaves or branches, adding an amazing accent wall to living room design.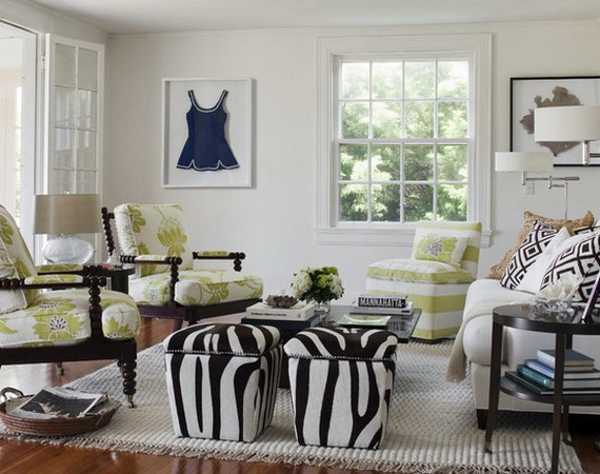 Adding bold color to zebra prints
A little touch of zebra pattern, combined with trendy bold color, goes a long, long way, adding stunning details to living room furnishings and bringing creativity and personality into modern living room decorating.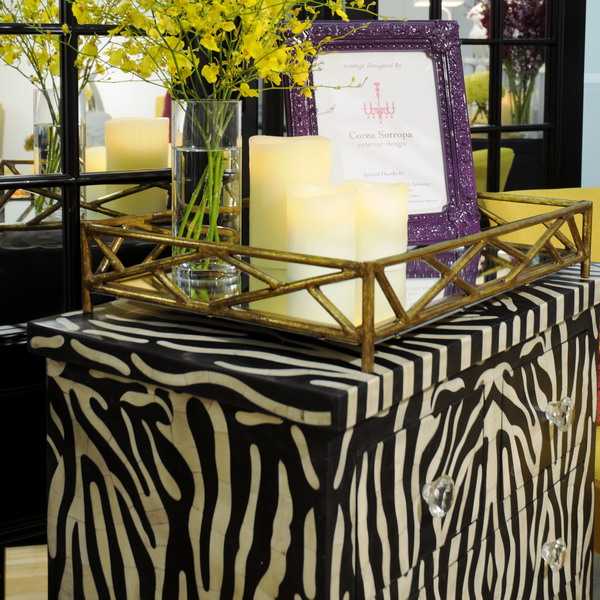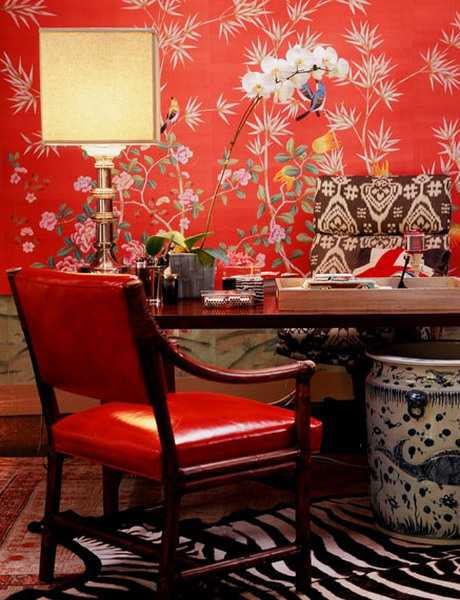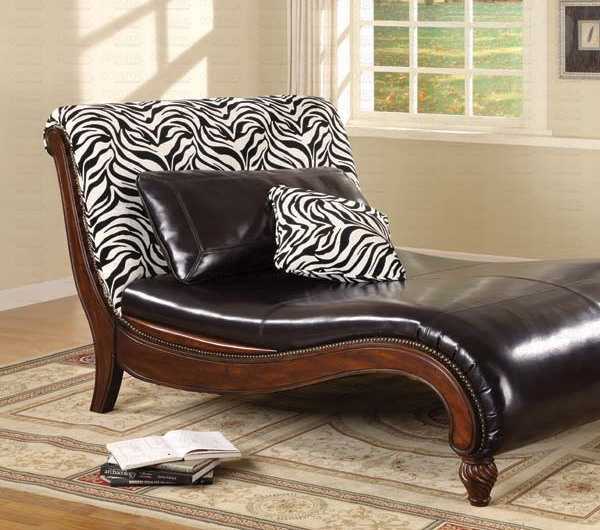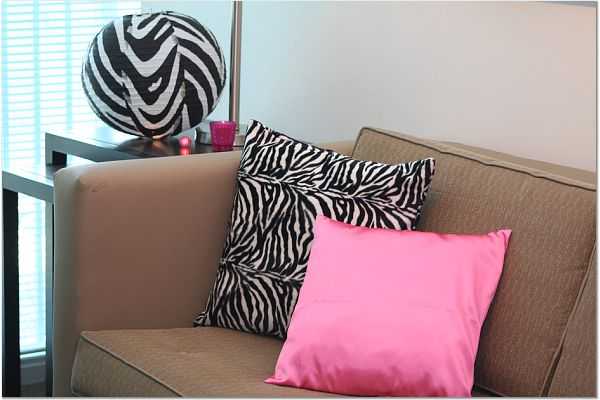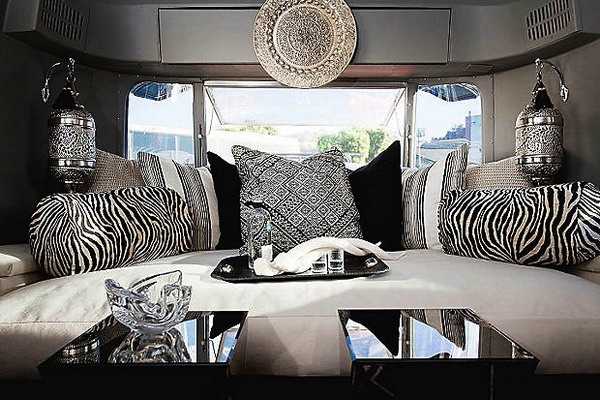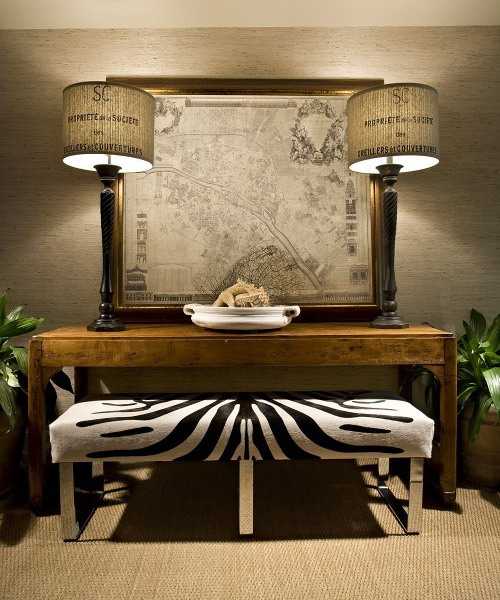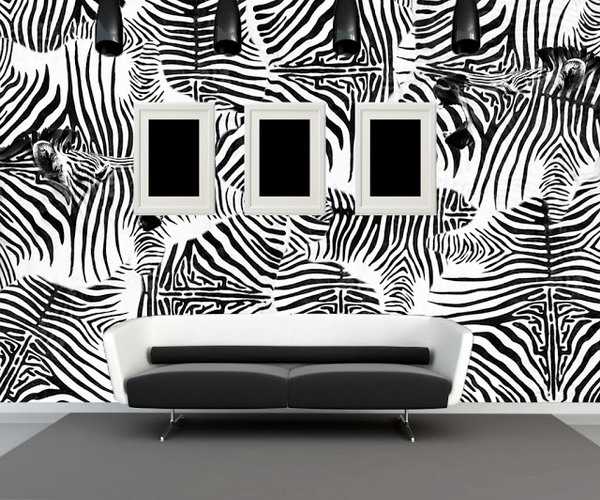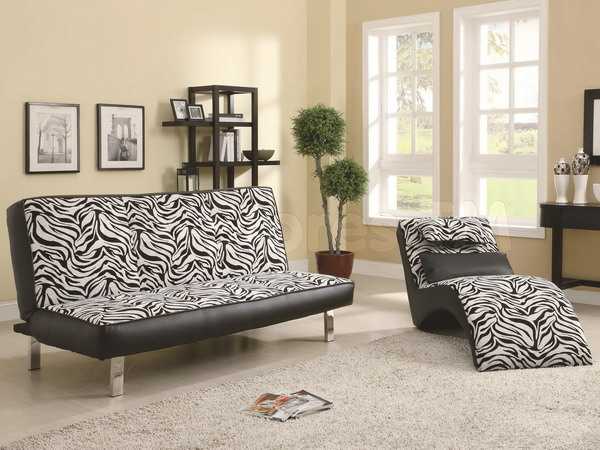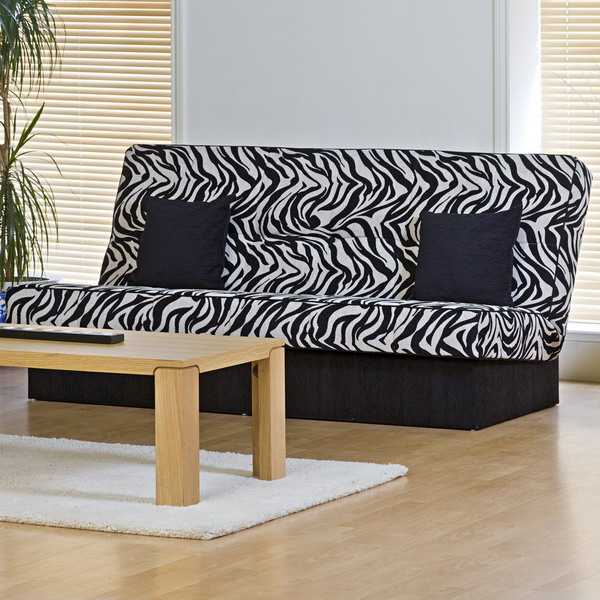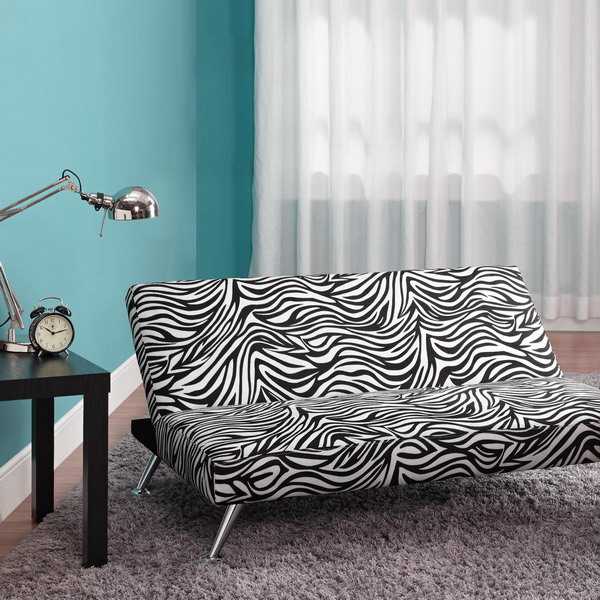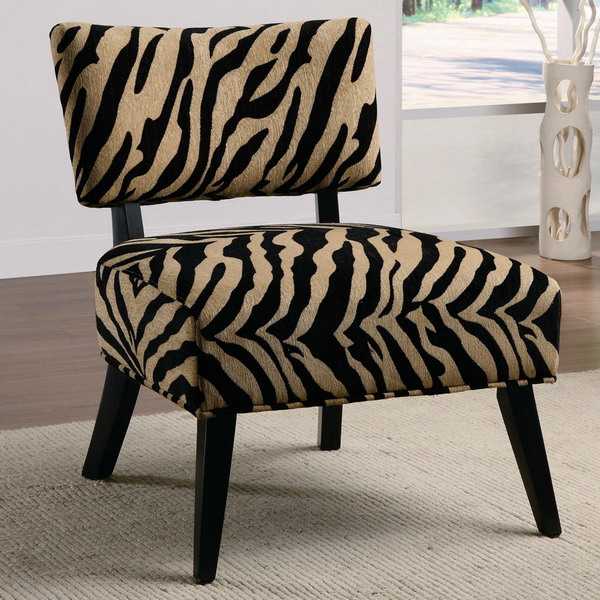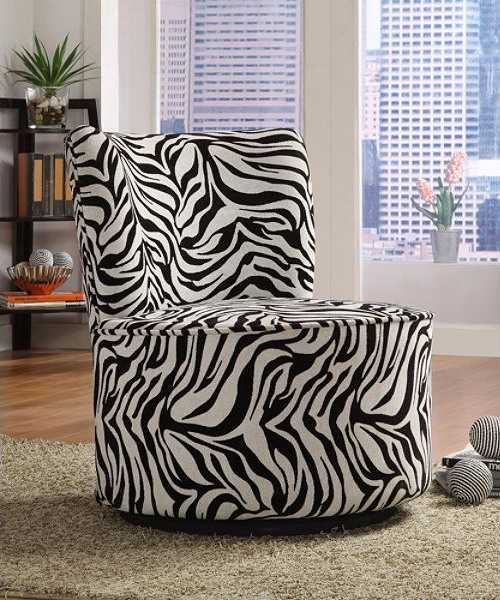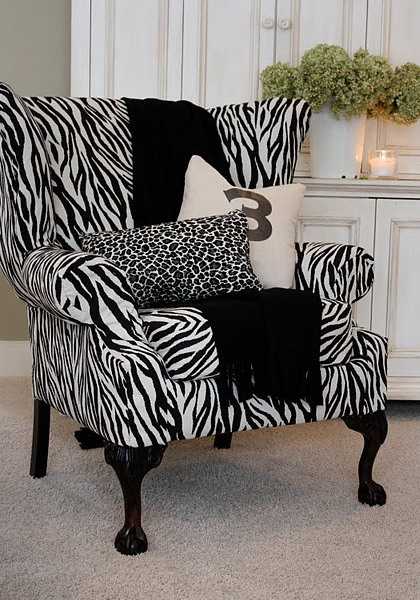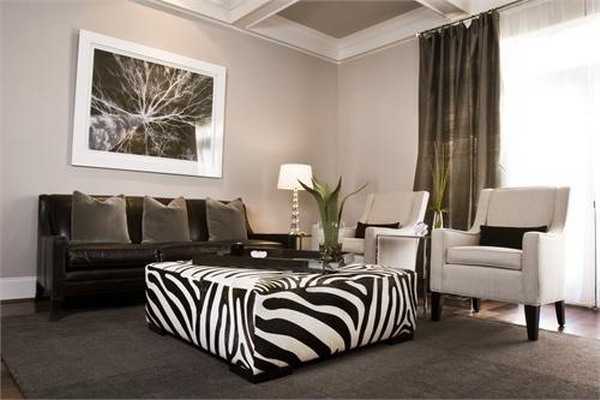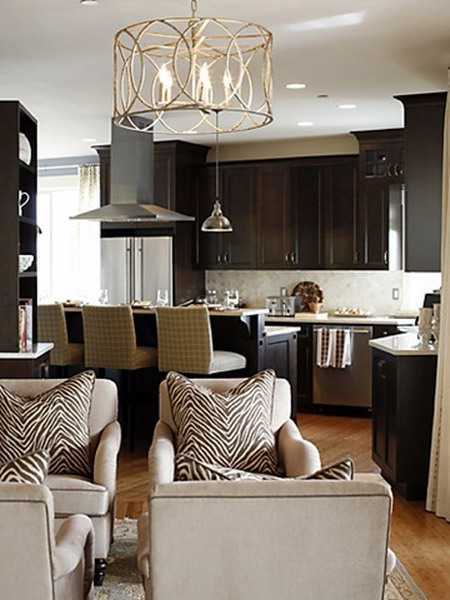 Posted: 22.04.2013 by Decor4all