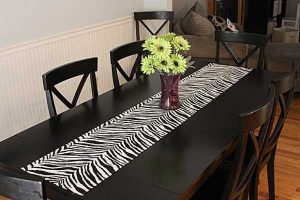 Dining room decorating with black and white zebra prints and decorative patterns is one of modern trends in decorating. Bold zebra prints on furniture upholstery fabrics or zebra decorative patterns on tableware, lamp shades, tablecloth and napkins, window curtains or walls are stylish, surprising and bright. All animal decorative patterns, – leopard, giraffe, or tiger – are spectacular, and just wonderful for giving character to your dining room decorating.
Even a small decorative accent or wall art piece with zebra images or black and white stripes that shows these amazing nature inspired and timeless decorative patterns, can dramatically change your dining room decor. Keeping your dining room decorating simple and elegant, adding a few touches of stylish zebra stripes, make interior decorating look sophisticated without creating an African safari-like atmosphere.
Your dining room wall paint color or wallpaper pattern is an important part of interior decorating with zebra prints. Light wall paint and neutral colors look perfect with all animal patterns, including zebra striped decorating fabrics, photographs of zebras and dining furniture upholstery fabric prints with zebra patterns.
15 black-n-white zebra decor ideas
Dining room decorating ideas are about food and enjoying festive times. The dining room decor should revolve around the table. You can use zebra wallpaper pattern for creating an accent wall or by bringing modern tableware with zebra prints into dining room decor.
Dining furniture upholstery fabrics, decorative pillows, table lamp shades, a floor rug, window curtains, tablecloth with napkins and wall art are wonderful ways to add zebra patterns to dining room decorating and create stylish and bold room decor that makes a statement. Small decorative accents in zebra print colors, like tableware and vases in black and white, are excellent, sophisticated and versatile. Black and white zebra patterns will balance the dining room decorating colors, adding unique accents that make a statement.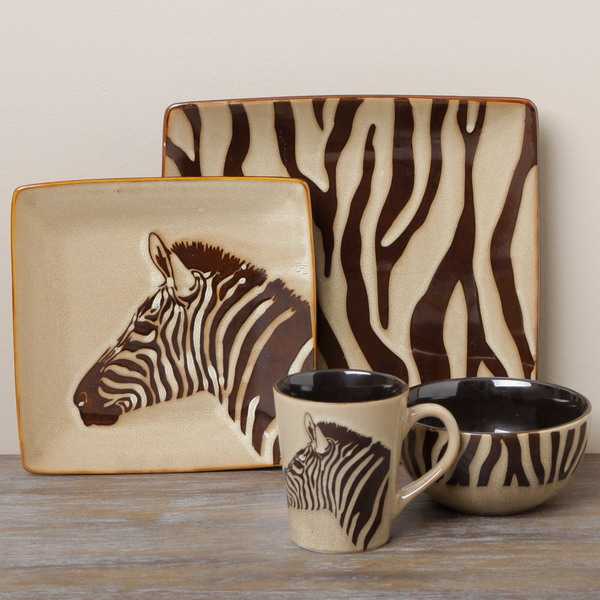 Green indoor plants work really well with animal decorative patterns, creating contrast, adding texture and increasing the natural feel of your dining room.
Zebra prints and decorative patterns personalizing modern bedroom decor
10 modern dining room furniture design trends and dining room decorating ideas
Glamorous dining room decorating ideas, velvet fabrics, silver and crystals
Zebra prints are excellent for using these bright decorative patterns creating simple, unique, personal and impressive room decor that can incorporate your exciting dining room decorating colors and furnishings, adding accents that brighten up the room and add a contemporary flare to it.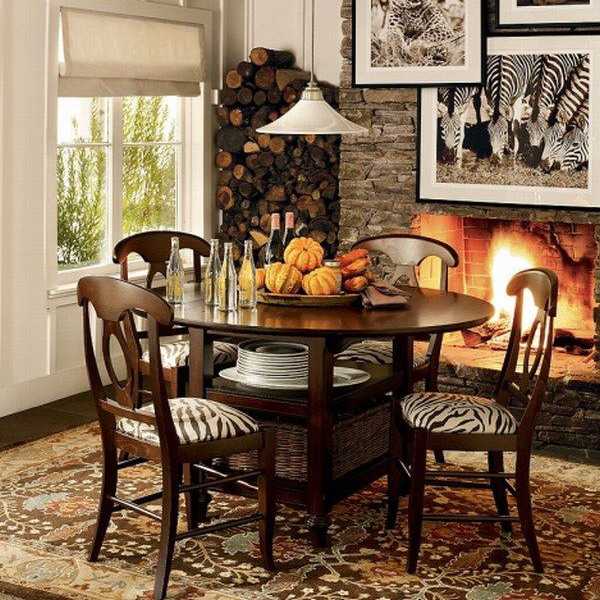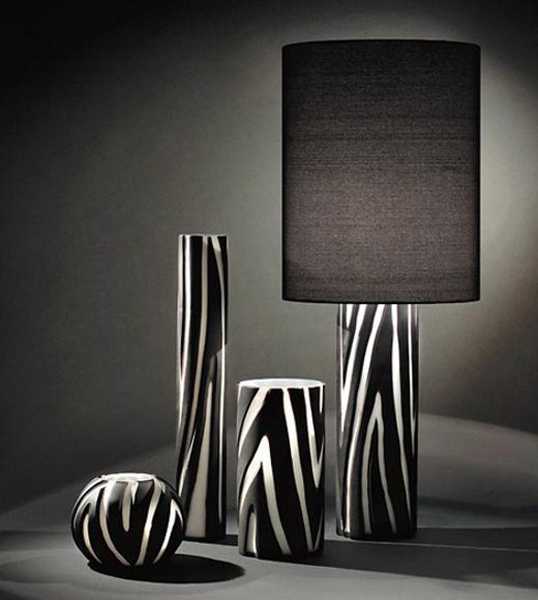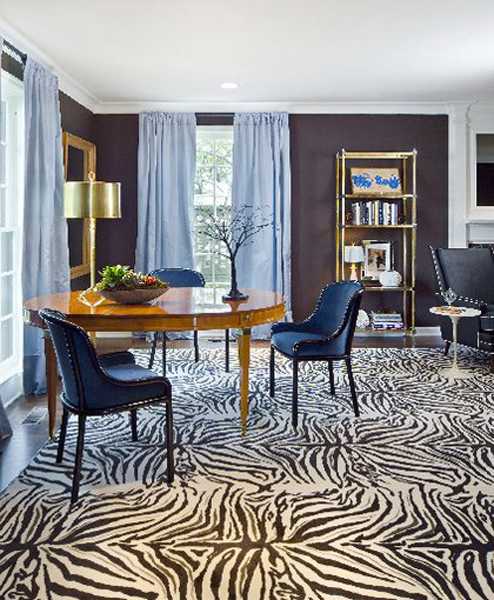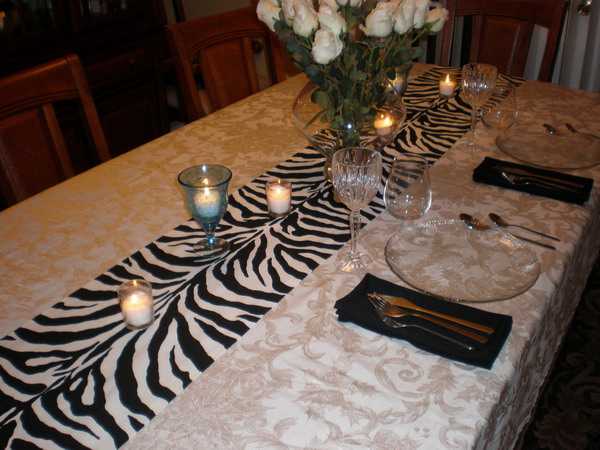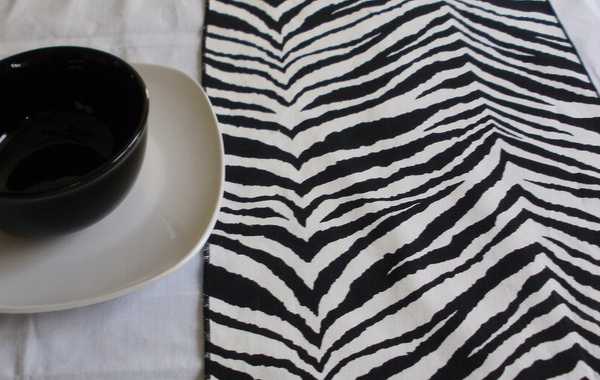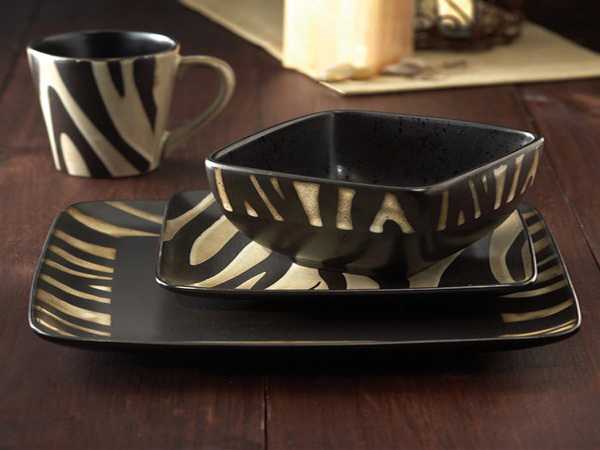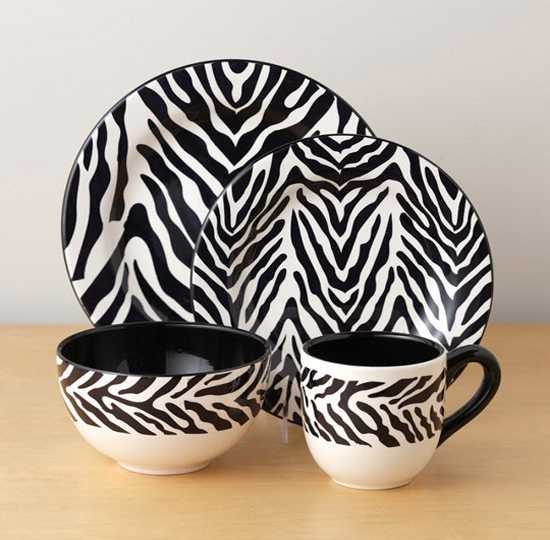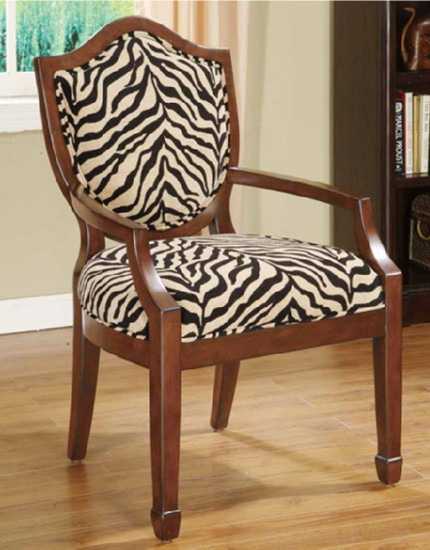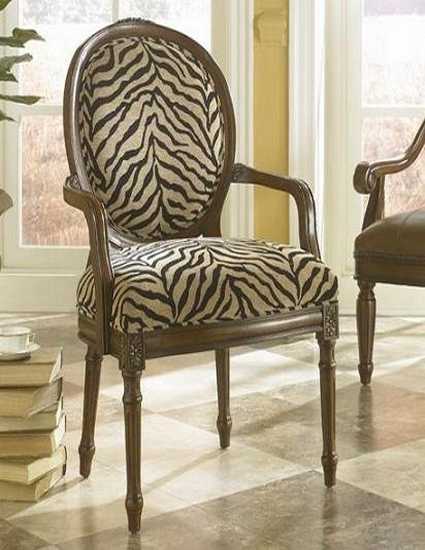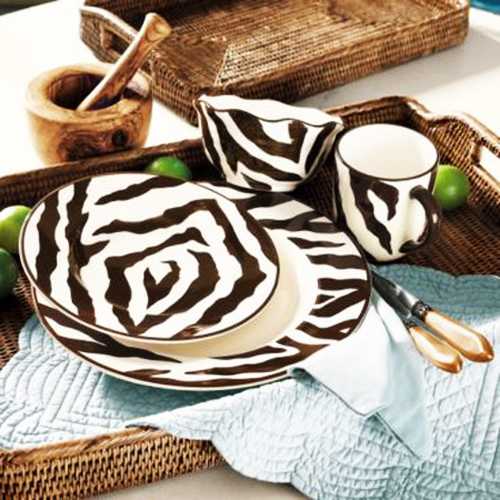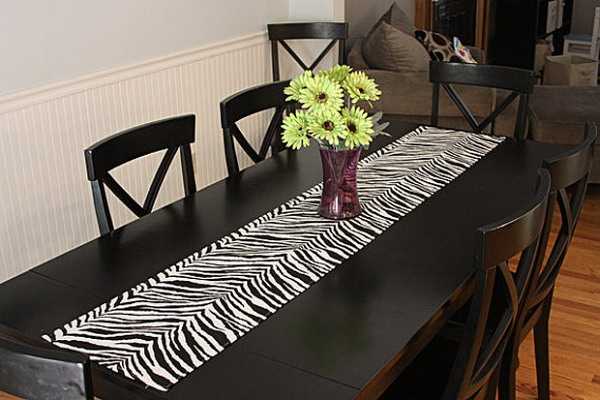 Posted: 22.04.2013 by Decor4all