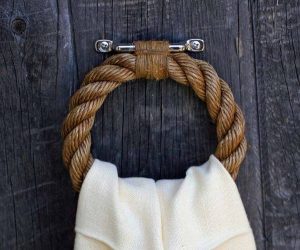 Natural ropes are eco friendly material for modern interior decorating. Creative, practical, easy and modern home decor ideas that bring natural ropes into rooms look unusual, interesting and exciting. All natural ropes, – hemp, sisal ropes and twines, Manila ropes and cotton ropes, are great for novel and fresh interior decorating in eco style. Decor 4all collection has  wonderful home decor ideas to steal or reinvent.
Modern home decor ideas in various style will benefit from accents created with natural rope. Bed headboard and lighting design, storage bins and floor rugs can be made with beautiful rope to personalize interior decorating and bring a fabulous nautical theme. Natural rope give unique look and character to decor accessories and interior design, blending this eco friendly material into modern home decor.
Natural ropes turn decor accessories into eco friendly products, perfect for modern interior decorating in eco style. A room divider or a wall mirror frame, designed with rope, look stylish and original. Easy DIY projects and rope craft ideas creates fabulous items for modern interior decorating. Natural ropes are simple and wonderful. They have fantastic texture and flexibility that allows to design very impressive home decor items.
30 eco friendly and cheap ideas to create rope decor
Modern home decor accessories made with natural rope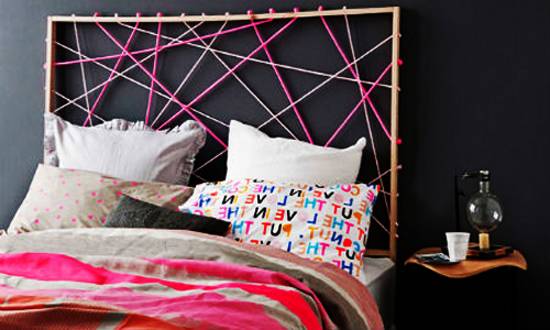 Natural ropes are great interior decorating materials. They turn ordinary decor accessories into conversation pieces. Rope decor enhances eco friendly style and help to emphasize nautical decor themes. Natural ropes are perfect for eco friendly and unique furniture decoration ideas and creating striking accents that support nautical decor, natural room colors and textures.
Natural fibers are amazing. Ropes are versatile and work well with all natural fibers and materials, creating healthy, attractive and modern home decor. These materials impart a relaxing look and make your interior decorating ideas and crafts stand out from home furnishings made with synthetic fibers.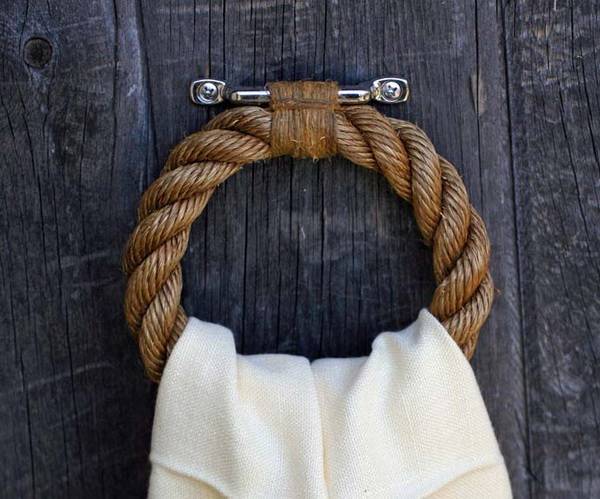 Natural ropes are fantastic for personalizing modern home decor ideas. These materials encourage to be creative and go Green with home decorations while saving money on traditional interior decorating. Natural materials like ropes are unique and interesting to work with. Natural rope decor ideas are versatile and suitable for any interior decorating and outdoor living spaces, any age and both genders.
Recycle crafts and rope decor ideas
DIY decorative vases created with wood sticks and rope
Cheap ideas and creative designs are fun to blend together turning interior decorating into a wonderful experience. Natural ropes, used for handmade decor accessories, are a nice way to invite nature inside, create eco friendly interior decorating and explore nautical decor theme.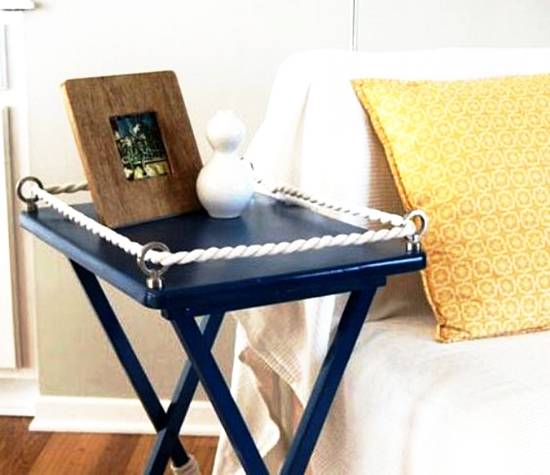 Settling for natural materials and using natural ropes for your furniture decoration and modern home accessories give a Green touch to your modern home decor ideas and personalize interior decorating with fresh accents.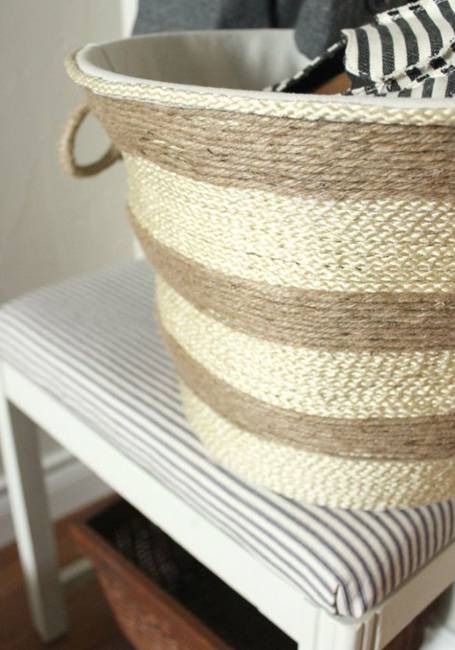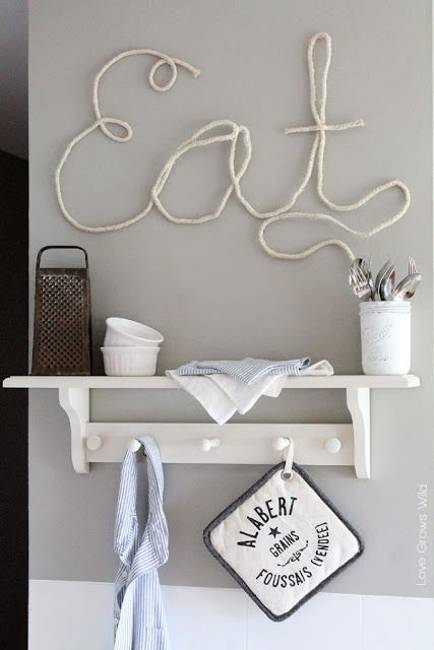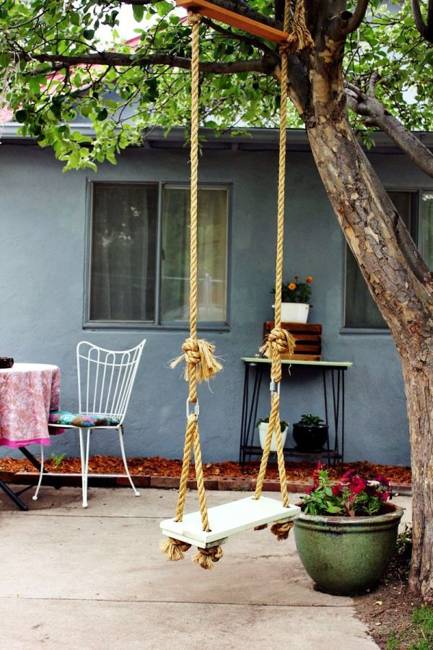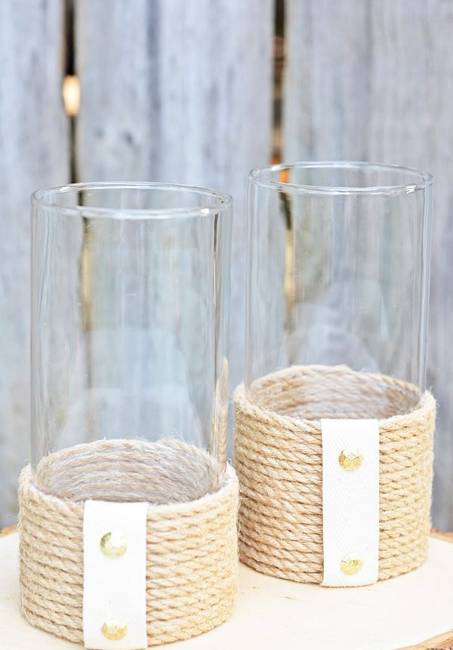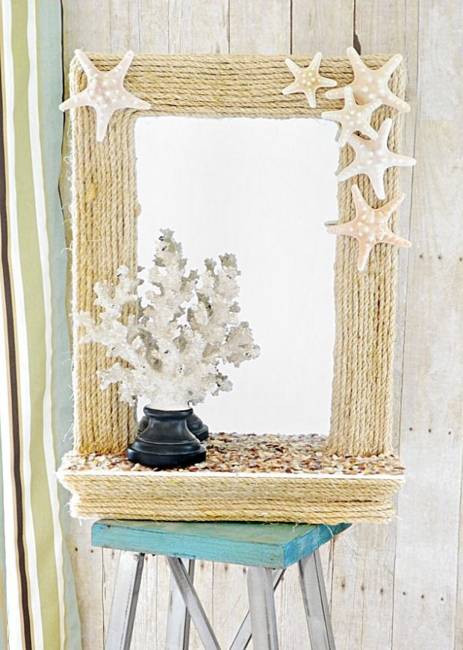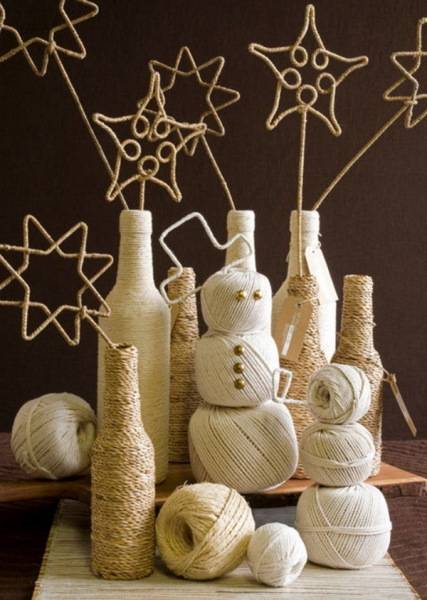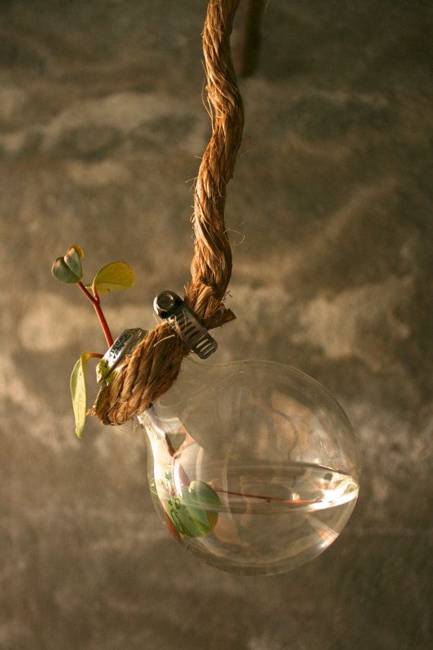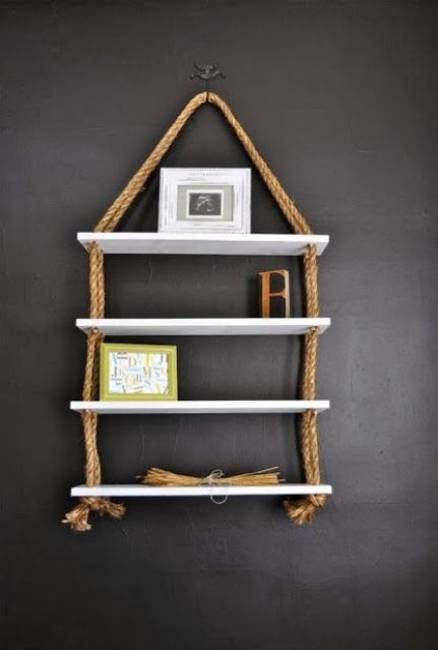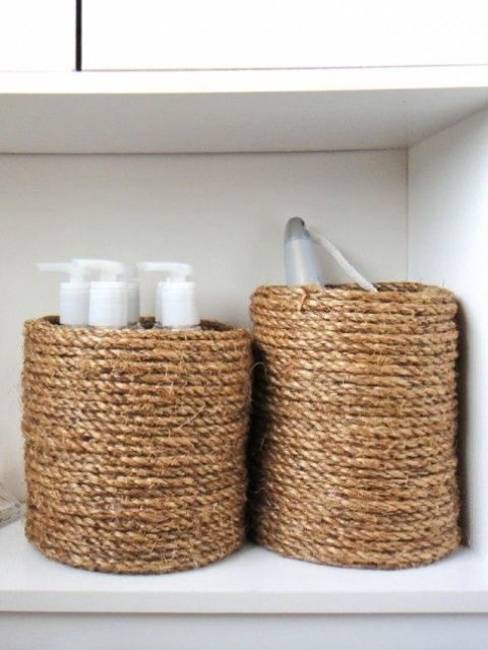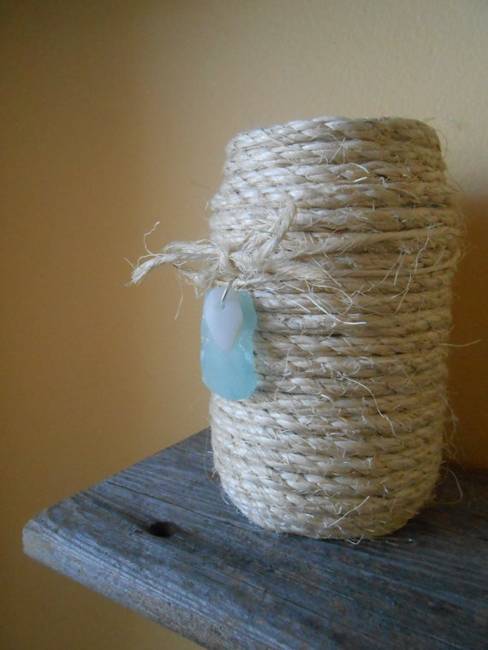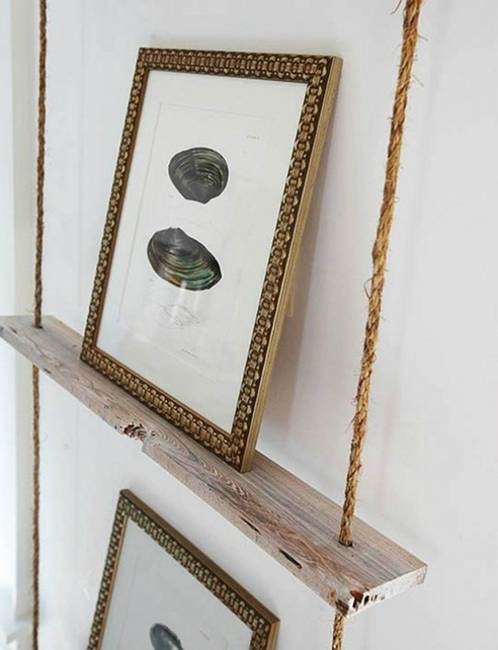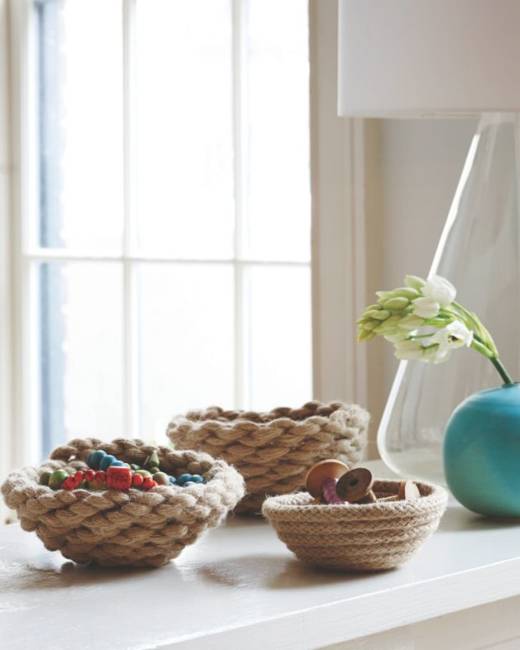 Posted: 03.06.2014 by Decor4all