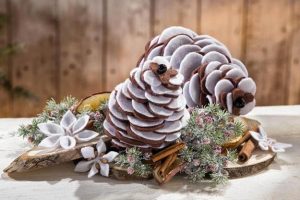 Homemade Christmas tree decorations looks familiar and sentimental. Made of wood, paper or felt Christmas tree decorations are a wonderful alternative to store bought plastic ornaments. Homemade Christmas crafts give your holiday decor that warm, old-fashioned feeling and create beautiful and relaxing Christmas atmosphere.
Handmade Christmas tree decorations created with felt fabrics are a great way to decorate your rooms and enjoy Christmas crafts, bringing the family together. Homemade Christmas carafts make excellent, very special and unique holiday gifts and show off your artistic side.
Handmade Christmas tree decorations, combined with simple and elegant Christmas lights, candles centerpieces and home decorations created with natural materials give your home that traditional and peaceful feel and special glow that gorgeous winter holiday season brings.
45 craft ideas for handmade garlands recycling felt fabric pieces
7 simple craft ideas for Christmas decorating, easy handmade Christmas decorations
Felt Christmas tree decorations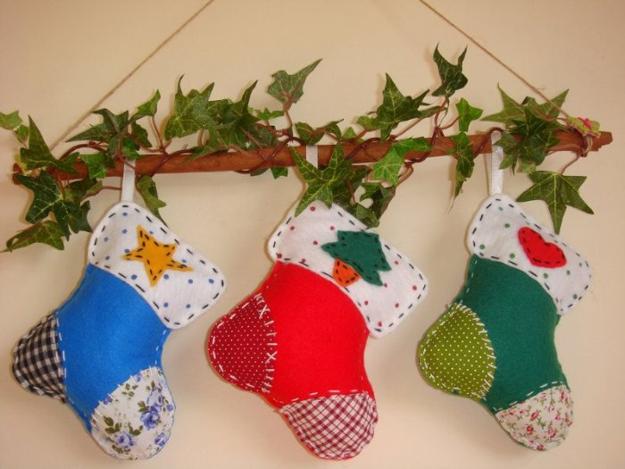 Homemade felt Christmas tree decorations are easy to make. Felt ornaments and home decorations can help recycle fabric pieces and yarn leftovers that you can find in your home. Homemade felt Christmas crafts are inexpensive and creative, ideal for preparing unique gifts and Christmas decorations for your home.
Felt fabric is a versatile material. Made of felt Christmas tree ornaments look fabulous with wood, metal, glass or plastic decorations, enhancing softness and coziness of your winter holiday decor. Felt Christmas tree ornaments look harmonious with pine cone decorations and natural rope, with all other home fabrics and paper.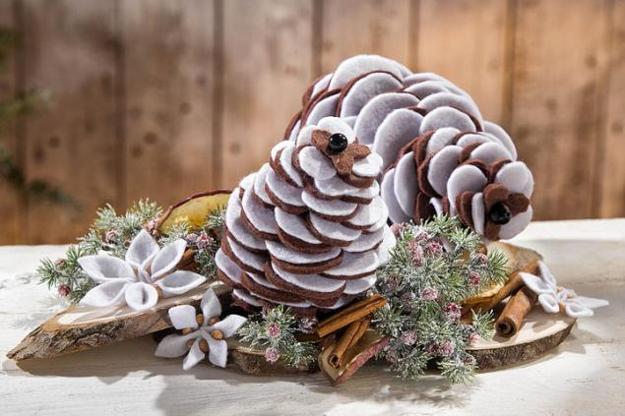 Making Christmas crafts in one color or using different ones allows to create beautiful garlands for your door, window, wall or Christmas tree decorating. Tie strings on the top of your handmade felt crafts to hang them with and you have lovely homemade Christmas tree ornaments to personalize your holiday decor with original and interesting designs.
Felt flowers for decorating wall mirrors with romantic details
Christmas crafts, 12 gorgeous paper snowflake designs
Homemade Christmas garlands can be made with any number of various felt ornaments. Stars, flowers, snowmen, little houses, snowflakes, miniature Christmas trees, animals and colorful Christmas balls are very popular choices for home decorating with felt. There are many other things you can create with felt fabric pieces, buttons, ribbons, lace and beads, if you want to adorn your Christmas home with something truly different, elegant and eye-catching.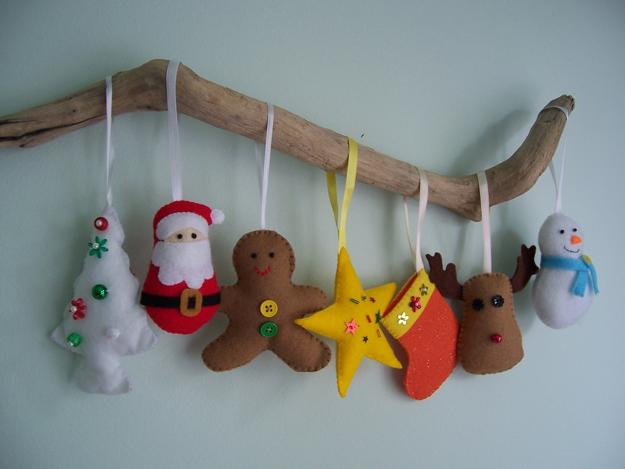 Food gives great inspirations for creative Christmas crafts made with felt. Also your felt decorations will look beautiful with pop corn garlands, berries, candies or cookies on your Christmas tree.
40 paper snowflake garlands for Christmas decorating, easy to make Christmas crafts
Fabulous embroidery on handmade Christmas decorations and gift bags in vintage style
If you prefer not to use food items for Christmas tree decorating, you can combine handmade felt decorations with wooden or glass beads, artificial flowers, post cards, retro Christmas ornaments or just about anything you can think of that helps to create Christmas decor in vintage style.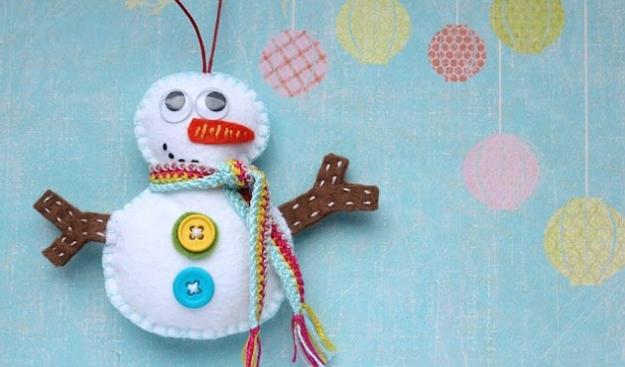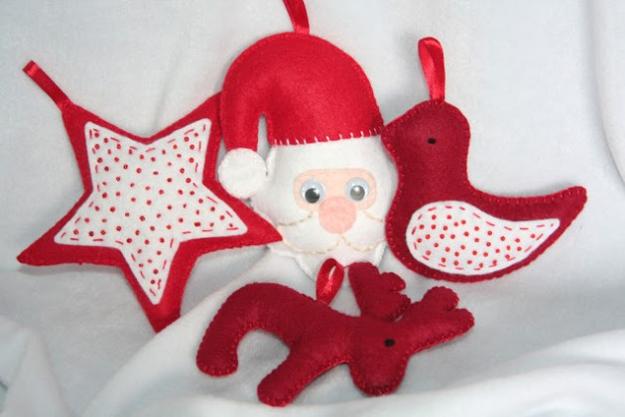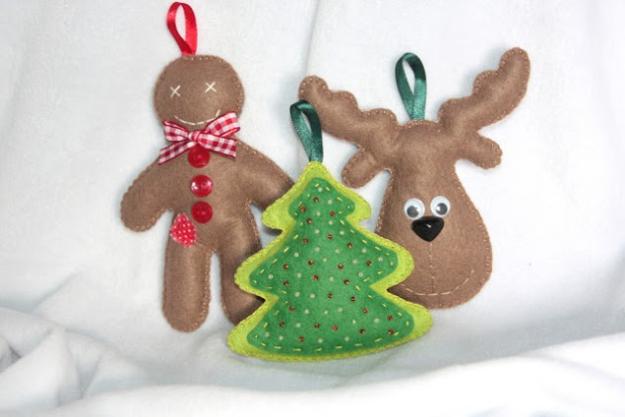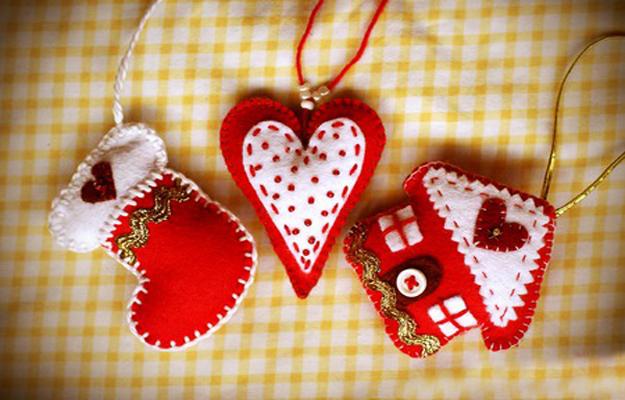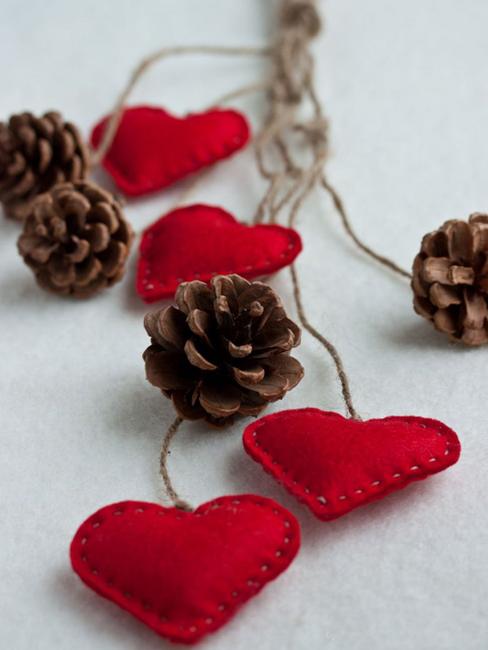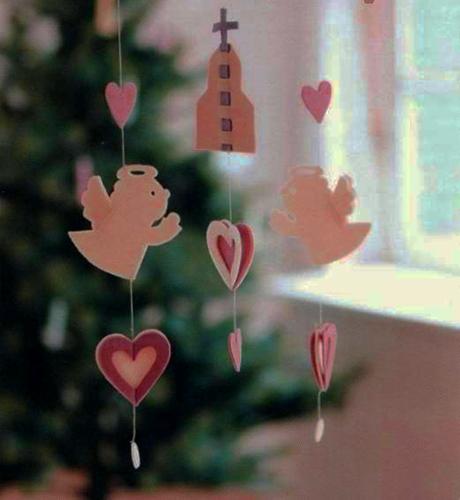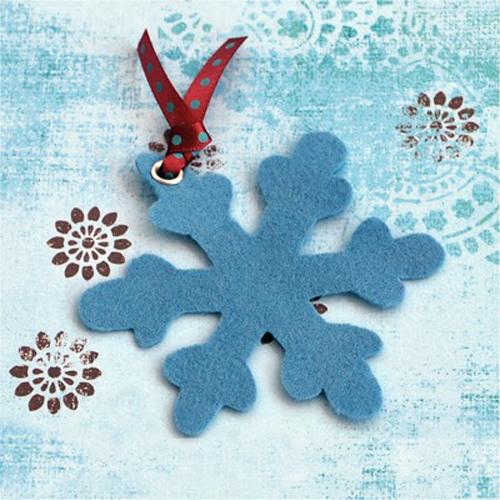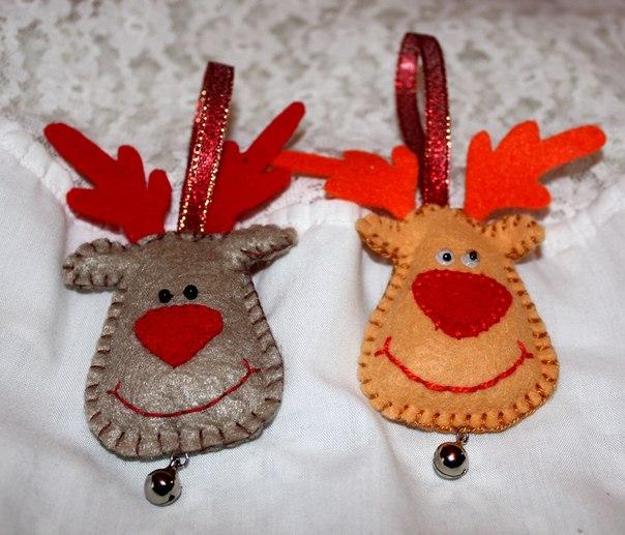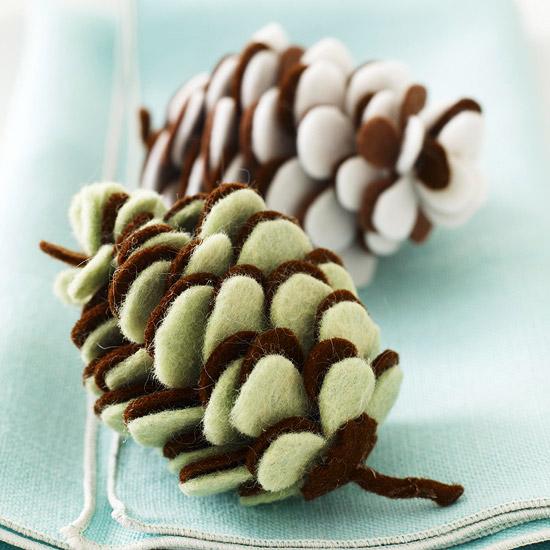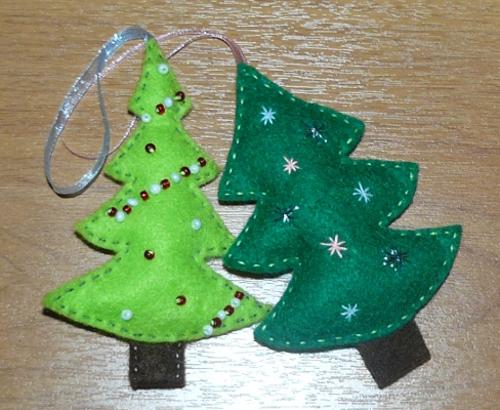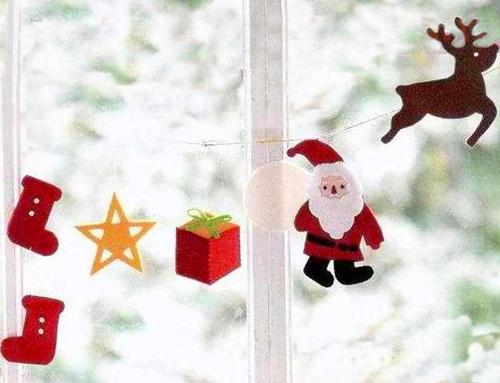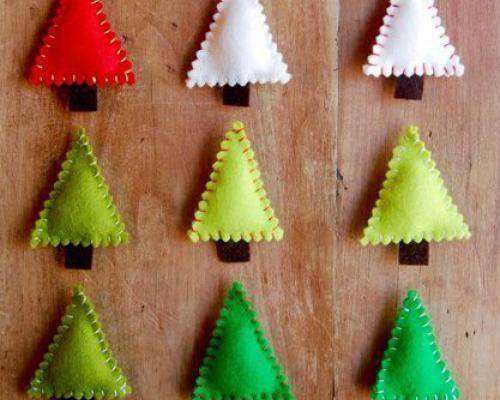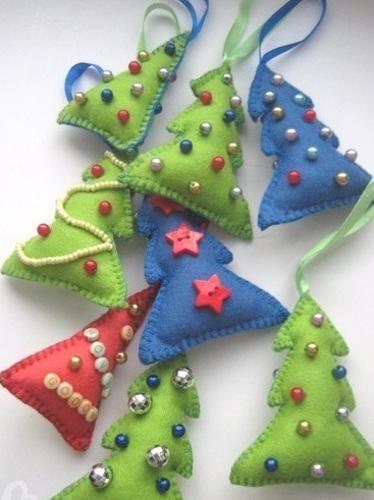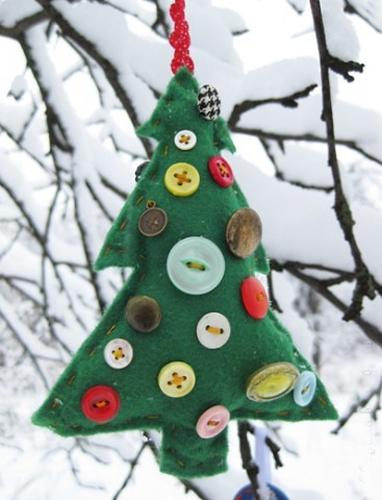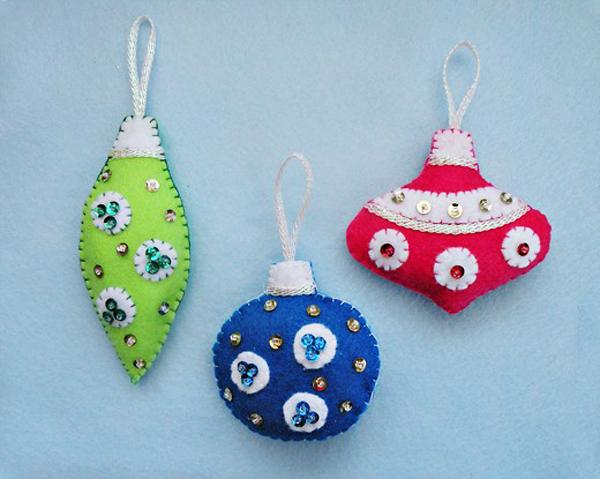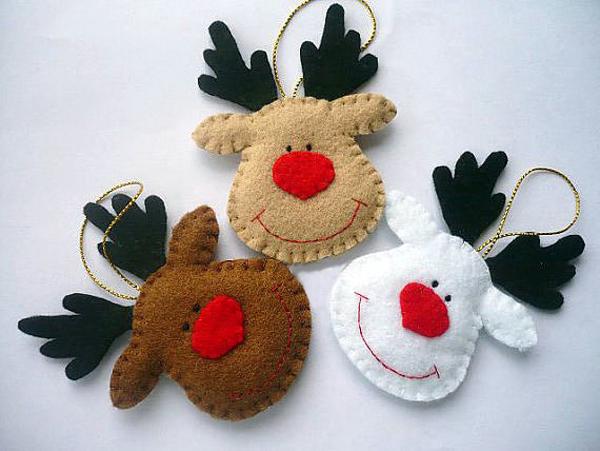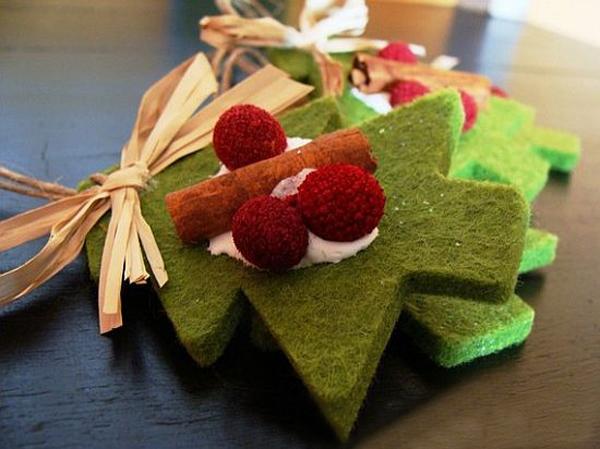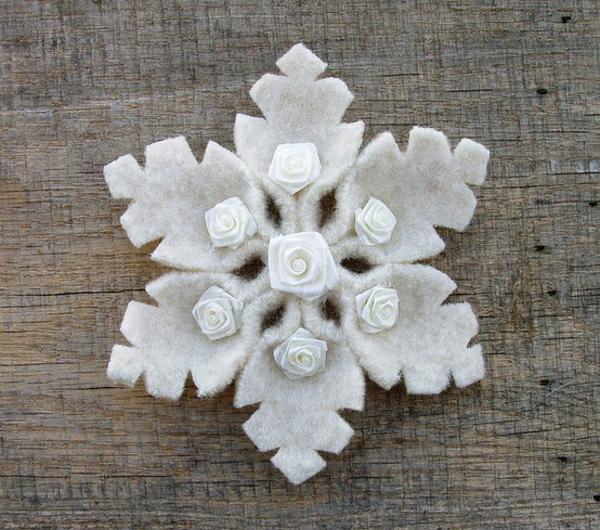 Posted: 10.11.2013 by Decor4all