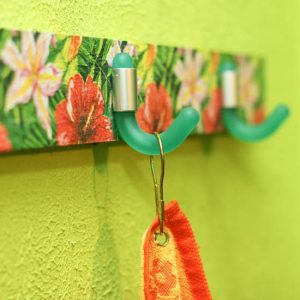 Beautiful decorating ideas add striking final touches, interesting patterns and more color to stylish and attractive kitchen storage or entryway decor. Simple crafts and creative decoupage or painting ideas  for modern home decor are a nice way to add personality and charm to any interior decorating.
Here are two wonderful craft ideas for creating unique hangers and wall hook racks for attractive kitchen storage, closets or entryway decor.
You will need a wood board, hooks, paper napkins, acrylic paint and laque for the fist decoupage project and creating beautiful wall hook racks for simple and elegant kitchen storage or entryway decor.
Leaf hanger set, storage solution for modern entryway decor
Mirror wall stickers, bright room decorating ideas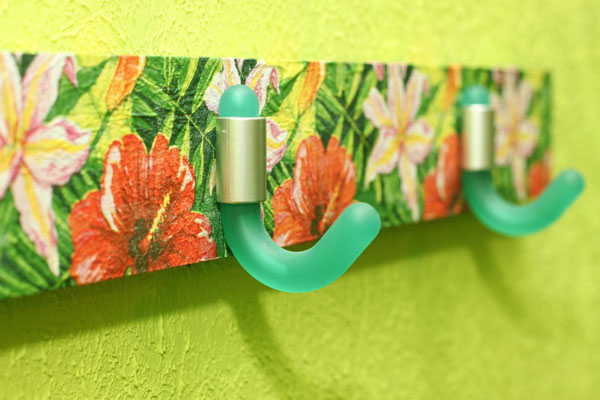 Paint a wood board white color. Separate napkins layers and glue them to the board creating the base for a wall hook rack. Cover the board with lacquer to add strength beautiful wall hook rack decorating.
Decorate with simple and elegant hooks to design charming and convenient racks for kitchen storage, closets or entryway decorating.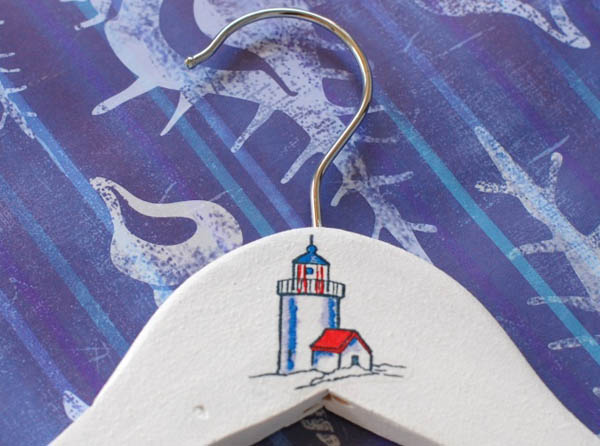 The second craft project is for those who like nautical decor, white, blue and red color combinations and fine decorating ideas.
Cute decorative accessories from All Lovely Stuff
Interior decorating with wooden ladders, creative storage and room decorating ideas
Paint wooden hangers white color. Glue small piece of paper with delicate design, inspired by nautical decorating theme, and finish hangers with lacquer.
Posted: 29.04.2013 by Decor4all