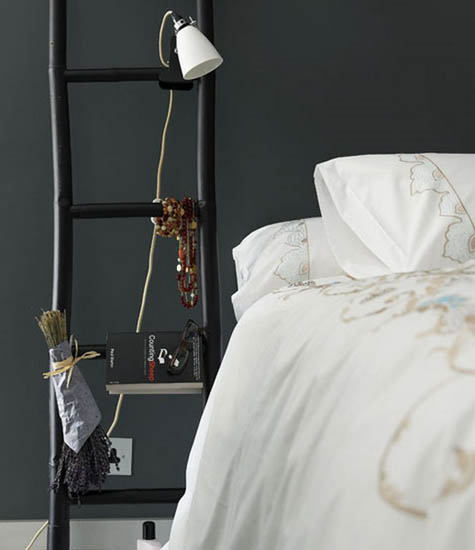 Interior decorating with wooden ladders is fun. Wooden steps make wonderful furniture pieces, cloth racks, pot racks, shelves and frames for small indoor plants or picture displays. Rustic wooden ladders become unique and stylish room decor accessories when combined with modern interior decorating ideas and creative designs.
The vertical design with an old wooden ladder helps stretch the ceiling and balance your interior decorating, bringing the warmth of natural wood and charm of vintage items into your modern room decor. The horizontal design adds more storage space for books and creates beautiful frames for displaying pictures and crafts, small indoor plants and collections, offering unique and personal, informal and comfortable room decor ideas.
Using a wooden ladder, old or new, is the easiest way to add a personal touch to room decorating, selecting your favorite paint colors or incorporating beautiful rustic wood into your room decor. Shelves and furniture, created of a ladder is a great way to display your favorite things, photos and crafts.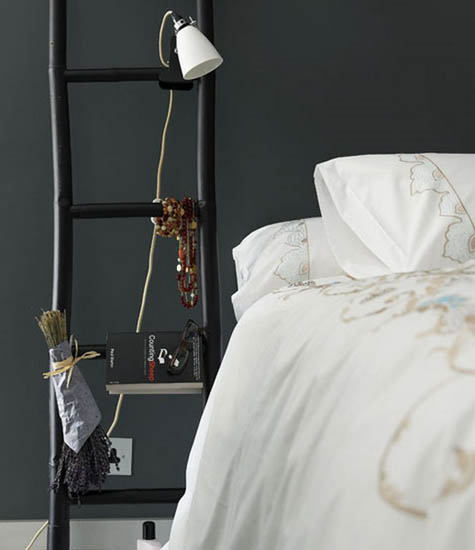 You can cut a ladder the exact size for designing unique bookshelves, pot and clothes racks and placing them vertically or horizontally on the wall or hanging it from the ceiling. Wooden ladders will dramatically change the way your room looks, adding relaxing, country style inspired, modern interior decorating ideas and adding an eclectic flavor to your home interiors.
Eclectic interior decorating style
Eclectic style colors, textures and shapes
Old wooden ladders are surprising elements of interior decorating that make original room furniture and decorative accents. Old wooden ladders are the way to add personality and country style warmth to your modern interior decorating and create unique places to enjoy.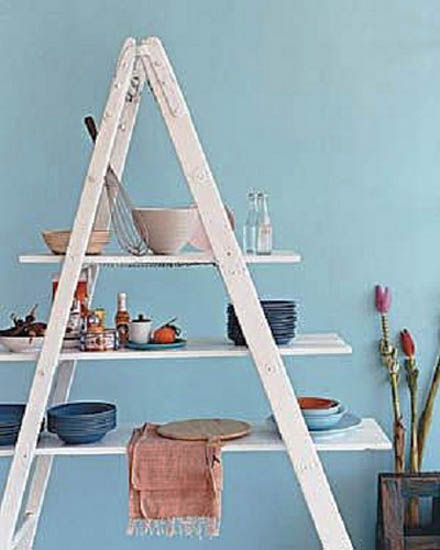 Unusual items, like old wooden ladders, used in interior decorating, bring elegant simplicity into modern homes and connect generations, creating cute and sentimental home decorations.
Creative room decor ideas
Rustic wood ladders or beautiful antique ladders evoke good memories and add joy to life. New wooden steps are great home decorations also. They allow experimenting with paint and textures, looking for the best interior decorating ideas to match existing room decor.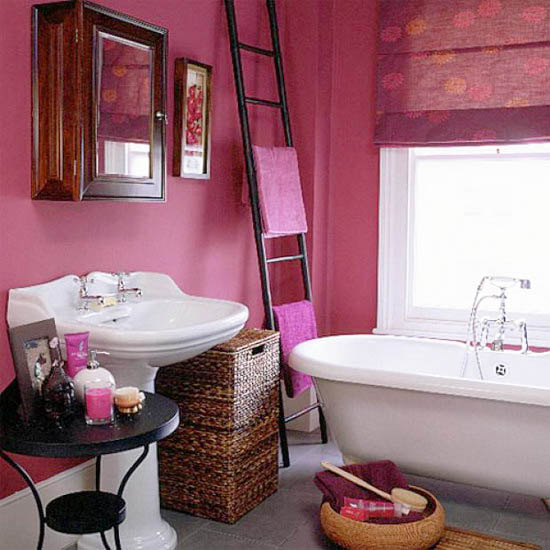 Lean a ladder against the wall, adjusting the distance from the wall at the bottom until it rests securely. Place self-adhesive rubber grips to the underside surfaces of each side rail, if you have slick floors to position your ladder securely.
Unusual flower arrangements for wall decoration
Driftwood craft ideas for eco-friendly interior decorating
You can use a vertical ladder design as shelves for decorating with textiles, vintage towels, quilts and crafts, photographs and books, attractive storage baskets and small indoor plants.
Shorter designs make gorgeous night tables for bedroom decorating and create unique side tables and console tables for the living room or entryway designs. An old wooden ladder, hanging under the kitchen ceiling provides more storage space for pots and pans, adding country style chic to modern interior decorating ideas.
Country decorating with gray, white and pink-red colors
Decorative bird houses for kids rooms
Wooden ladders make beautiful clothes racks in hallways and original towels racks in bathrooms. Incorporating a wooden ladder into home decor gives an excellent opportunity to create amazing bookshelves and design eye-catching displays.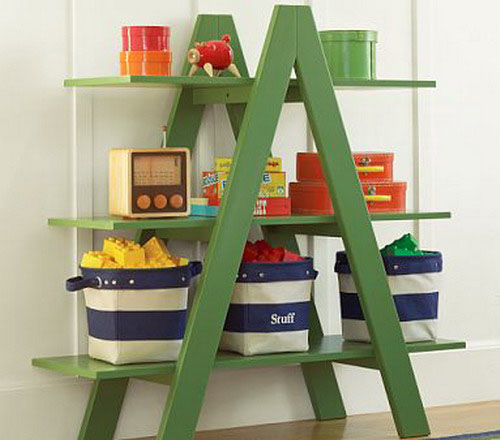 Reclaimed wood makes stylish storage furniture for shoes, hats, bags, and scarfs. Small indoor plants look beautiful on horizontal shelves, added to a wooden ladder. There are boundless opportunities to explore. Get inspired and create an unconventional shelves or racks of your wooden ladder, adding charming decorative accents and chic to your modern interior decorating ideas.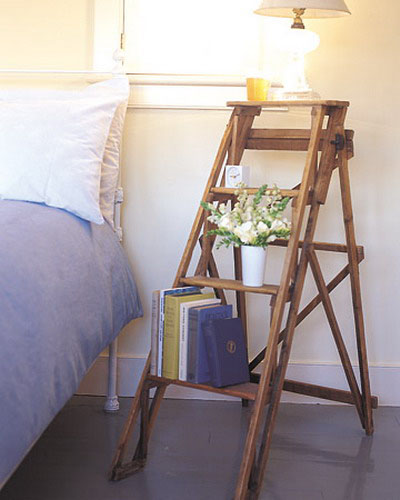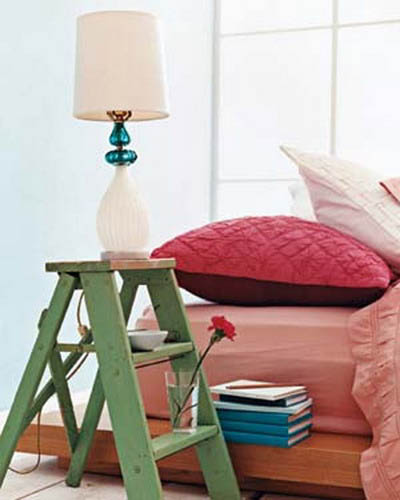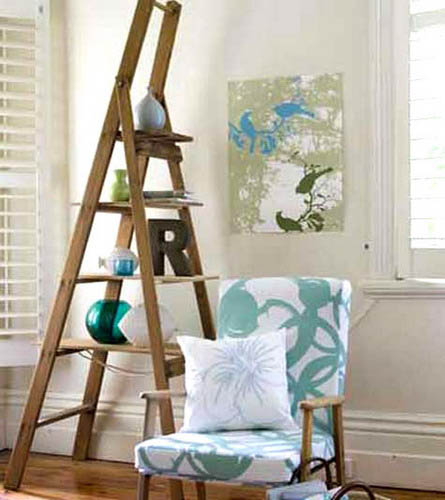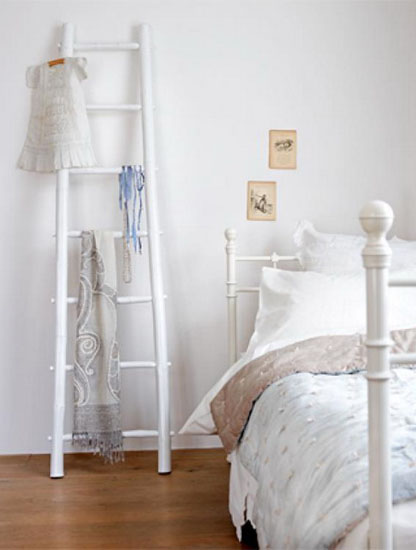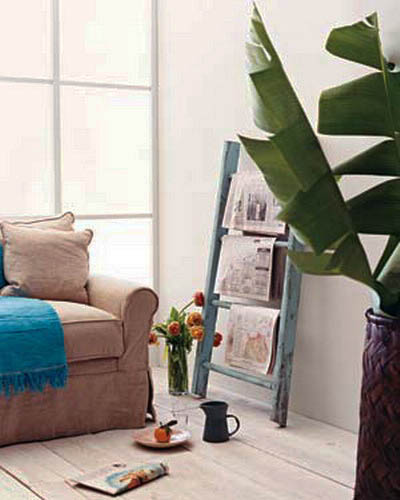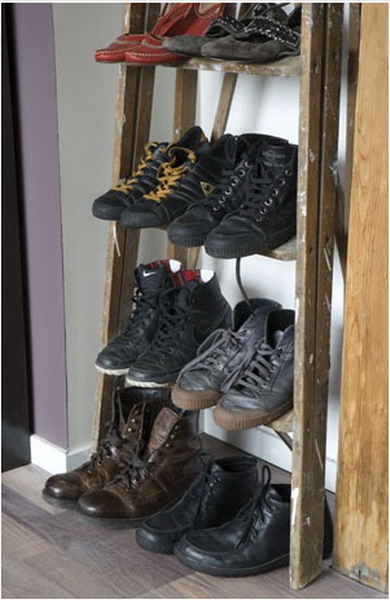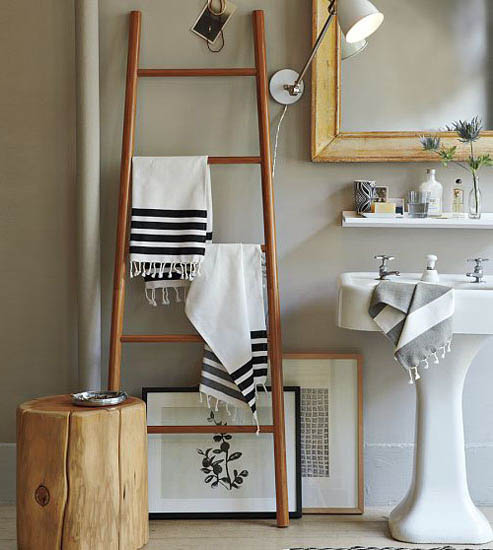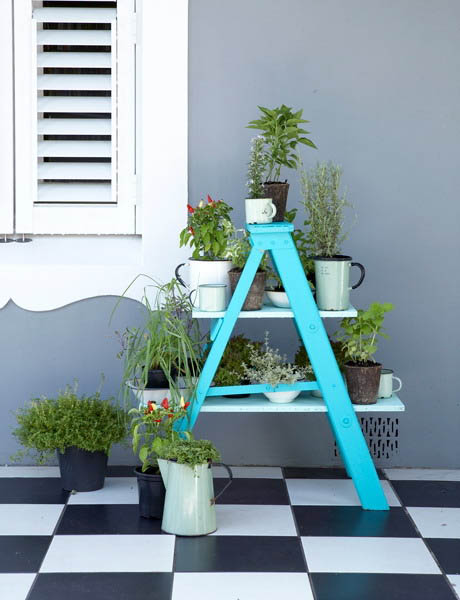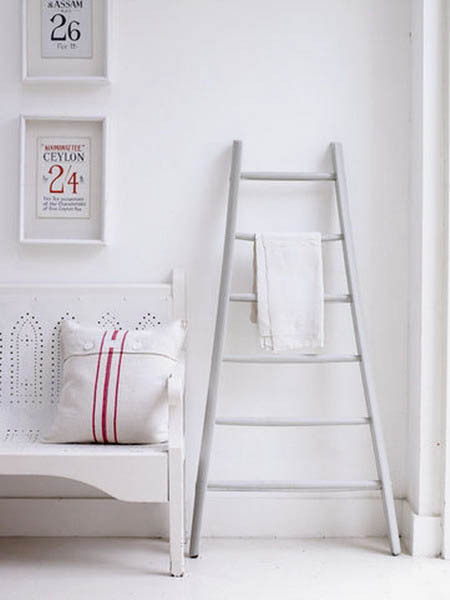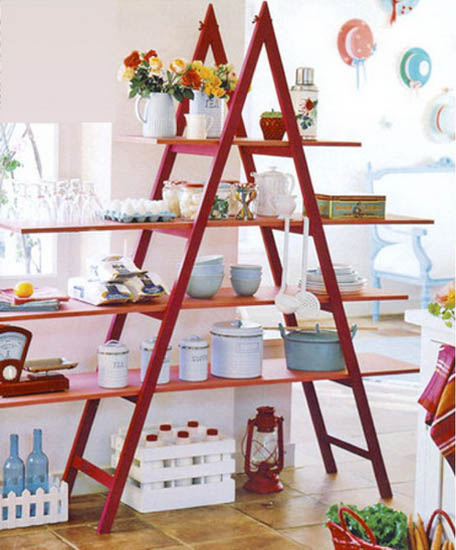 Posted: 15.09.2017 by Decor4all