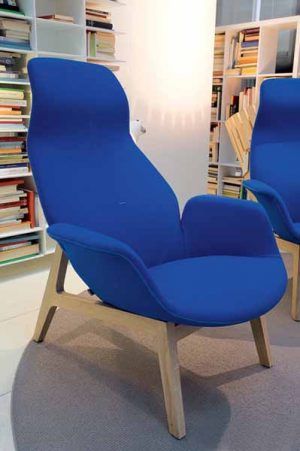 Blue color is one of modern interior trends that bring rich color shades into modern homes. Traditional and contemporary floral designs in blue color look gorgeous and exclusive. British designer Tricia Guild combines rich and soft blue color shades with golden yellow, pink , purple and deep red colors.
Lilac and deep purple colors look tender, adding mysterious flavor to the decorating pallet that includes rich blue color tones. Golden yellow shades make modern home decor ideas feel warm and optimistic. Pink and red colors bring romantic atmosphere into modern home decor.
Colorful flower bouquets are one of modern decoration patterns. Light purple, pink and red floral designs, mixed with gorgeous flowers in blue color tones, create beautiful wallpaper and curtain fabric for modern home decorating.
Modern home furnishings colors and decorative fabric prints from Tricia Guild
Tuscan bedroom decor, blue and green colors
Beautiful blue color for modern home decorating
Blue color for modern room decorating, blue upholstered chairs, throw and floor rug, beautiful wallpaper with blue floral designs
India inspired rich color shades come together to create amazing, bright and colorful modern home decor. Nature inspired decorating themes and juicy decorating colors make rooms feel festive, joyful and very attractive.
The designer combined rich interior decorating colors with classic English floral designs in innovative and very pleasant way.
Blue upholstered chair, modern room colors for home decorating
Yellow and purple, blue and soft green color combinations look fresh and exciting with pink and red accents. Blue color shades work well for furniture upholstery fabric, throws and decorative pillows, beautiful wallpaper patterns and curtain fabric with floral designs.
White decorating ideas, modern kitchen decor with blue color accents
Blue and green bedroom colors, Moroccan bedroom decorating
Blue flowers are symbols of unreachable and exclusive. Floral designs in blue color shades, combined with other rich color shades are luxurious and elegant, gorgeous and exquisite modern home decor ideas that celebrate life.
Blue tassel for curtain decoration, modern decor accessories in blue color
Dynamic strips, hexagon wallpaper patterns, natural soft fabrics and gorgeous furniture and decor accessories in blue color add wonderful fresh and peaceful accents to rooms and create comfortable modern home decor.
Posted: 25.04.2012 by Decor4all