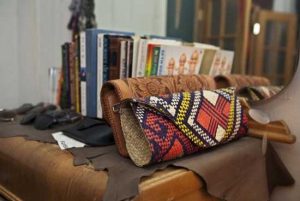 Rocker chic bohemian decor ideas are cool and impressive. Created by a fashion designer these bohemian decor ideas reflect the way the designer lives and feels the world. Colorful, impressive and effortless home decorating style, combined with love for art and decoration patterns, is just her way of life.
Amazing apartment decorating ideas in Boho chic style bring fabulous details from different cultures and create fantastic room decor in Bohemian style. Her apartment is in Brooklyn and features a huge display of artworks and unique decorative accessories, creating colorful and stress free room decor that is interesting and stylish.
Blue-gray interior paint creates a perfect background for a stunning collection of original art works, making her canvas paintings stand out, enhancing Bohemian decorating.
Bohemian home decor ideas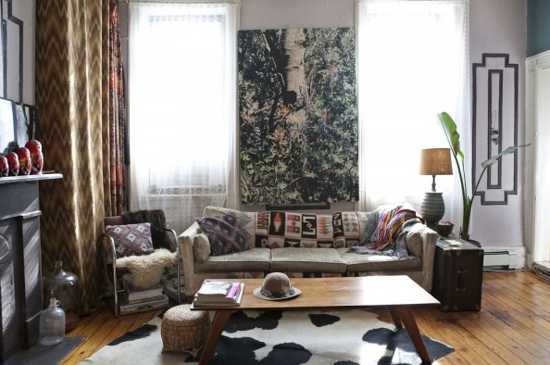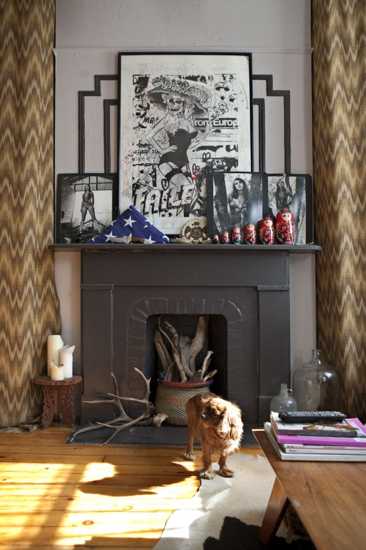 Unique collections of Russian dolls looks gorgeous with American flag stars. Wood and glass creates an interesting combination with black and white art pieces, that are fabulous fireplace mantel decorations.
The collection of decoration patterns on sofa pillows and curtains is a great way to soften up interior decorating ideas in eclectic style and add interest and charming accessories to Bohemian decor.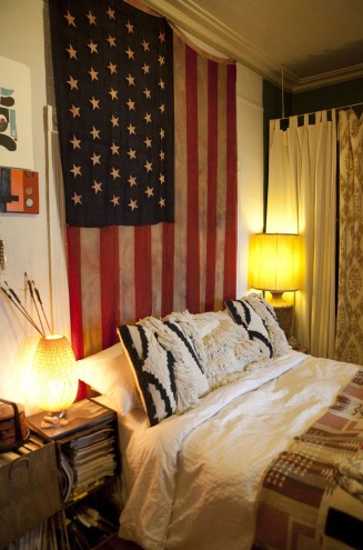 American flag wall decoration add a beautiful color combination to bedroom decor. Fur pillows and handmade decorations emphasize uniqueness and creativity, adding a luxurious feel to Bohemian decor.
Posted: 14.11.2012 by Decor4all