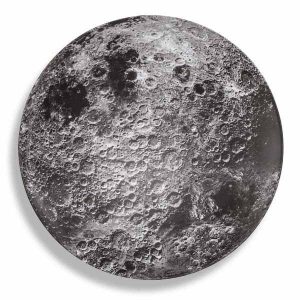 Celestial Serving Bowls are modern tableware sets that are perfect for sumptuous table decoration. Attractive bowls, plates and serving trays look like little moons, adding adventurous flavor to party table decor. Modern dnnerware sets add fun to table decor, and are perfect for casual dining or celebrating special events and holidays.
Modern tableware sets are practical and can be used for everyday dining, while adding unusual dinnerware design to dining atmosphere that amuses kids and adults. Inexpensive and eye catching modern dinnerware sets make life easier and more fun, not like traditional expensive china sets that collect dust in your dining room cabinets.
Modern dinnerware sets are ready to be used every day, offering beautiful serving bowls, plates and serving trays for dinner table setting or making impressive table centerpieces.
Playful kids plates, wonderful gift ideas for kids
Playful set of dishes and cups for kids, train breakfast set
Plates with space images
Serving plate with space image for unique table decoration
These gorgeous melamine dinnerware sets of bowls, plates and serving trays are practical. They're durable and stand up nicely to a delicate salad or a delicious meal.
Each dinnerware design was pulled straight from outer-space, bringing unexpected Moon like patterns and romantic decorating theme into dinner table setting.
Modern tableware set with serving plates, space images for table decoration
Serve meals on these Celestial Serving Bowls will increase the effect of delicious food.  Modern tableware sets include three bowls with space images. Designers offered an opportunity to dine in space with the view of the Moon, Earth or Sun, enjoying unforgettable experience.
Futuristic wall light and coffee table design, space decorating theme
Natical decor, candle sail set for nautical theme party table decoration
Modern tableware sets make great table centerpieces and gifts for the space geeks. The unusual dinner set is $19.99 and available from Thinkgeek, www.thinkgeek.com/
Posted: 18.04.2012 by Decor4all