Custom photo curtains with bright and colorful digital prints are wonderful decor accessories that bring interesting accents into modern kids room decorating. These contemporary curtains are great for effective and attractive window decorating. Decor4all shares beautiful examples of photo curtains created for bright, playful and modern kids room decorating.
Window curtains with spectacular digital photo prints quickly change the way children bedrooms look and feel. Available from online shops, photo curtains with digital prints are high quality decor accessories that add a contemporary vibe to kids room decorating.
These window curtains are made from a special curtain fabric which allows to decorate windows in a special and very personal way. The photo curtains transform kids room decorating by adding playful, colorful and exciting images, bright color combinations and unusual designs.
20 eco friendly teepee designs adding coziness to kids room decorating ideas
Photo print curtains for kids room decorating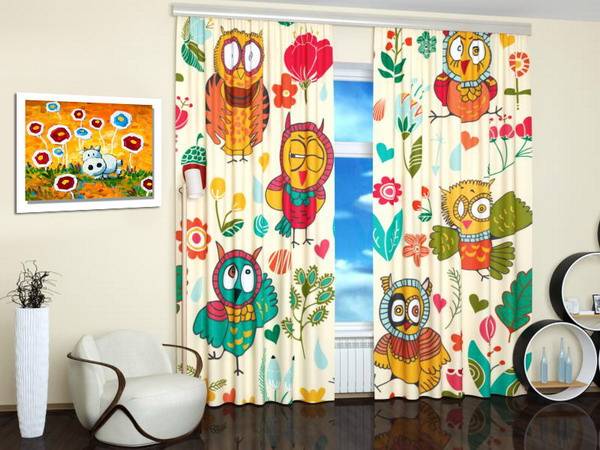 These window curtains can create an open window effect, bring the beauty of gorgeous garden or funny characters into children bedrooms and create one-of-a-kind kids room decor in bright or soft and pleasant neutral colors.
Custom photo print curtains allow to experiment with fresh and creative design ideas and create the perfect window curtains that support your kids room decorating. Favorite colors, exciting designs and surprising ideas add fun to kids room decor and create inviting and interesting children bedrooms.
The beautiful window curtains with custom photo prints enhance room decorating and create a lovely ambiance of very special and personal place. Made from silky curtain fabric, these window treatments are excellent for young kids. The photo curtains are washable and practical.
Nautical decor ideas, kids room decorating with ship wheels
15 room decorating ideas for kids, furniture and decor accessories
Photo curtains are so bright and interesting that can give great inspirations for kids room decorating ideas. Curtains color combinations and images can define kids room decor theme and color palette for decorating children bedrooms.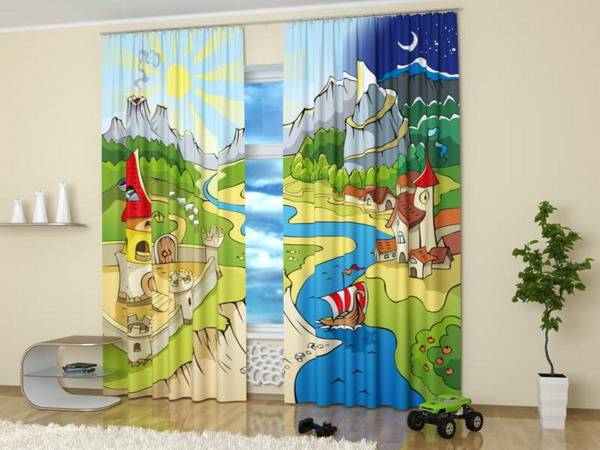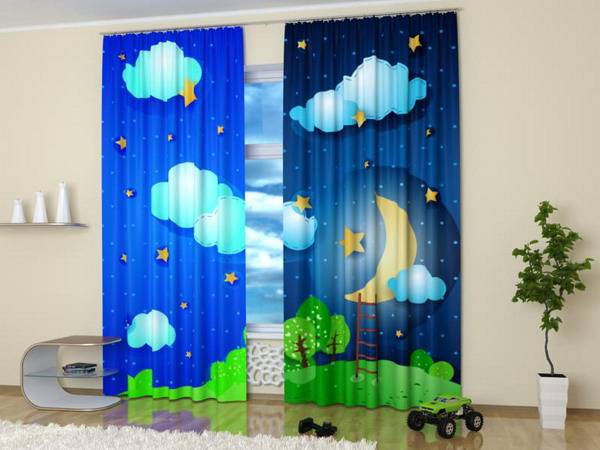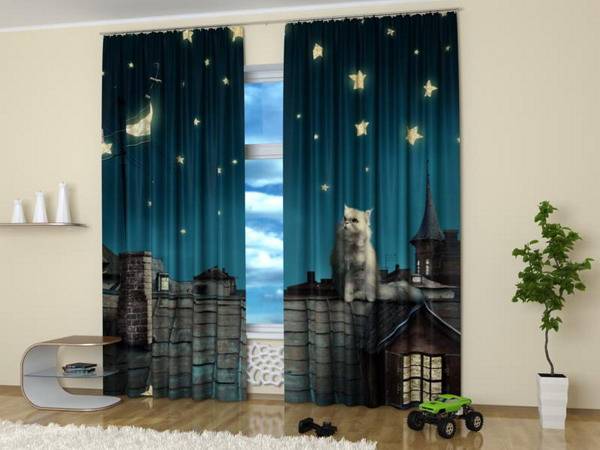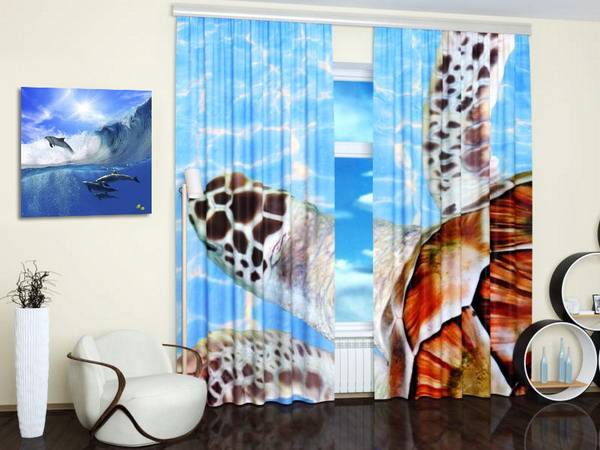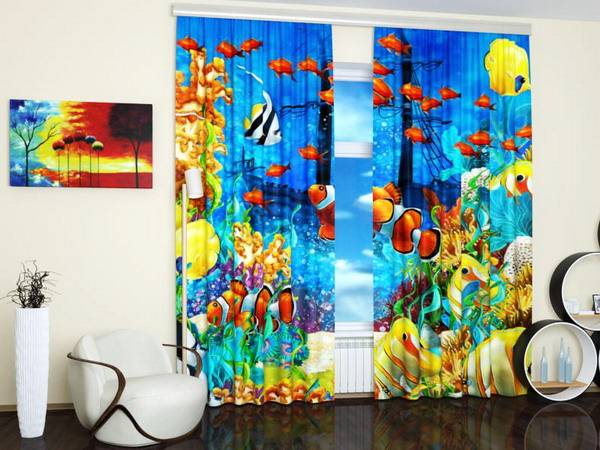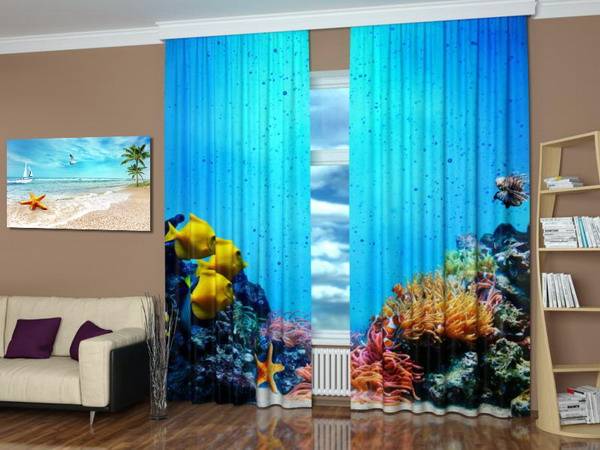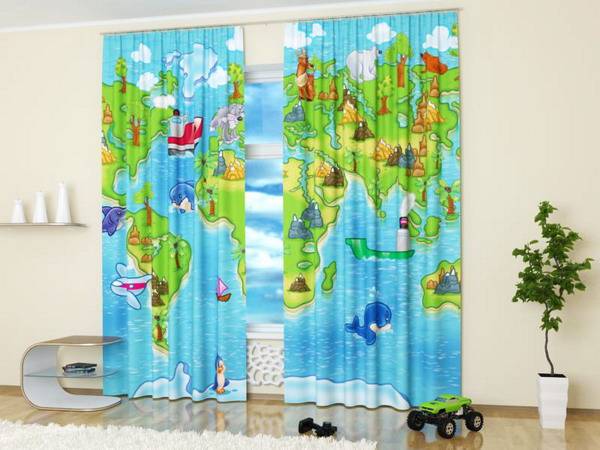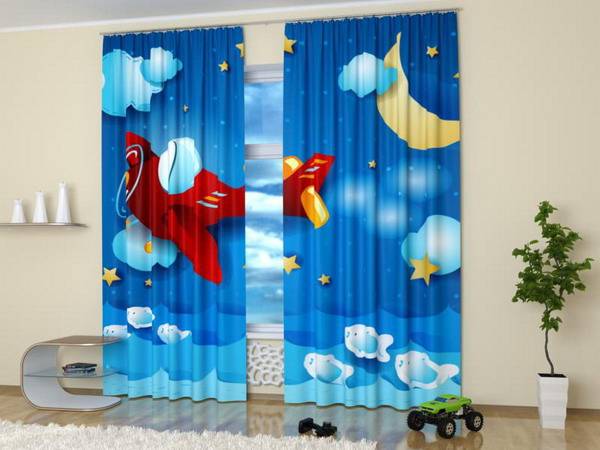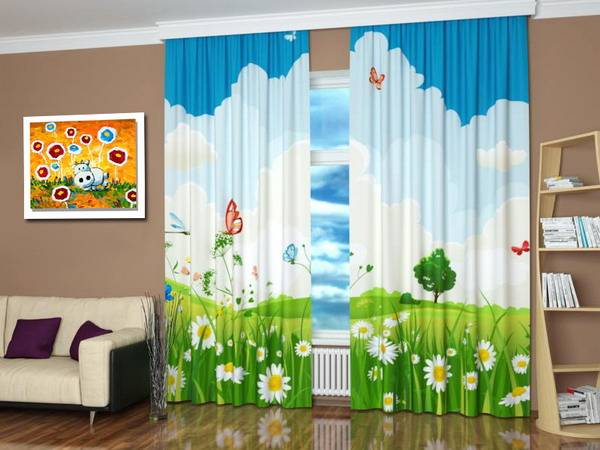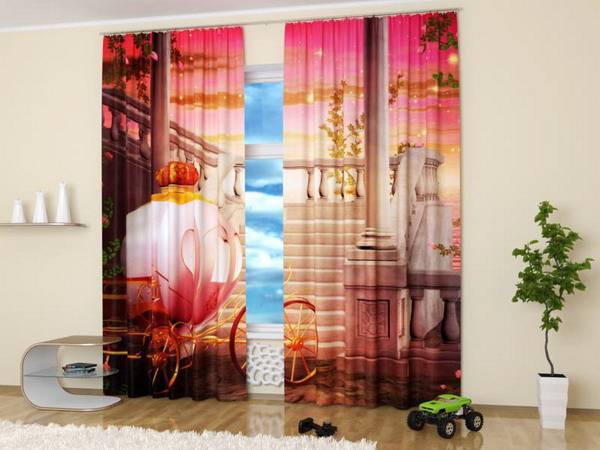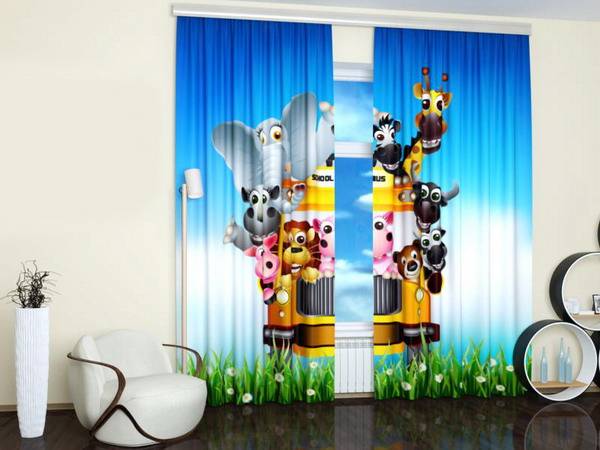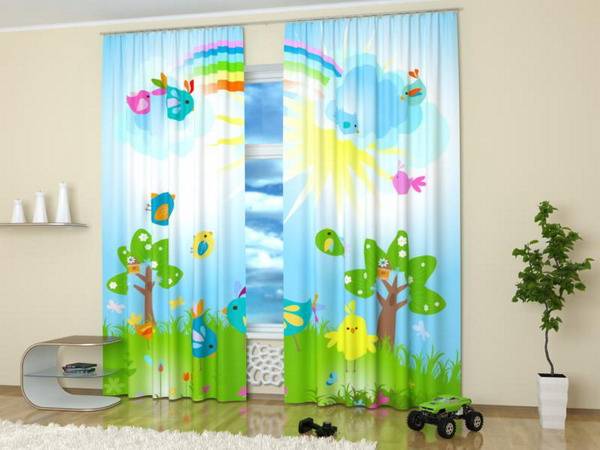 Posted: 22.05.2014 by Decor4all