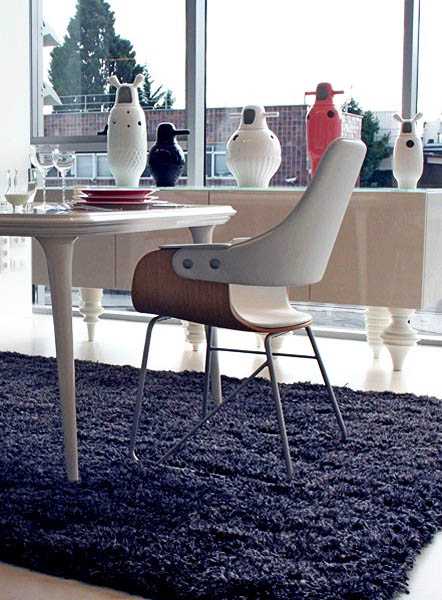 Unusual porcelain vases with holes and ears, created for BD Barcelona are unique and very decorative home accessories that help create an attractibe fusion of styles, combining a traditional material of the classic style and modernistic design, for exciting, playful, elegant and modern interior decorating.
A Spanish designer Jaime Hayon creates energetic and surprising, functional and very decorative home accessories that demonstrate his unique designer style, which is the fusion of classic and modernistic design ideas.
Creative set of colorful porcelain vases that demonstrate an attractive trend of fusion of styles, was designed for BD Barcelona, Spain, www.bdbarcelona.com/.
Decorative home accessories for modern interior decorating, unique porcelain vases
The combination of functional design and decorative home accessories is one of modern interior decorating trends. Jaime Hayon created an amazing set of porcelain vases, that are functional and interesting, practical and decorative.
Each vase has two parts, creating a doll like design with a set of large and small vases. Playful colorful and interesting porcelain vases are great for holding flower bouquets and offer attractive and convenient storage spaces for small things.
Colorful porcelain vases with holes for creating unusual flower arrangements
Showtime Vases are excellent gifts and decorative home accessories that will add cheerful design and pleasant color to interior decorating.
Cute decorative accessories from All Lovely Stuff, modern home accents
Fine vintage furniture and decorative accessories for retro decor
Showtime Vases work well as traditional vases without the top part. The holes in porcelain vases help create unusual and artistic flower arrangements also.
Unusual porcelain vases with holes for flowers, decorative home accessories for modern homes
Showtime Vases with funny 'ears' make beautiful, playful and contemporary home decorations for modern homes.
Caps for cups, kitchen accessories and table decorations
Kitchen curtains, smart window treatment ideas
Colorful porcelain vases demonstrate design ideas that are based on contrasts, celebrating the fusion of styles. Unusual porcelain vases are stylish and elegant blend of modernistic and classic style, that can spice up any modern interior with color and unique design.
Posted: 17.02.2012 by Decor4all