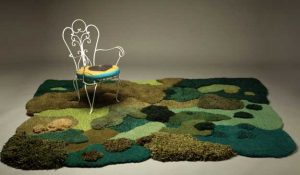 Sculptured contemporary rugs reminiscent of grass and moss add unique textures and pleasant green colors to interior decorating, blending functionality and a whimsical design into original decorative accessories for exciting and modern floor decoration in eco style. Green floor carpets and sculptured rugs are wonderful for urban home decorating, bringing the nature-inspired designs into modern homes in big cities where residents are lacking a pleasant and relaxing look of lush vegetation.
Designer Alexandra Kehayoglou, www.alexkeha.com.ar/ who lives and works in Argentine, created these amazing, large, rectangle or free-shaped green rugs that look like soft grass and moss to give everyone an opportunity to experience the nature. The green rugs are designed to stimulate all senses and create bold sensations associated with walking and playing on grass. The stylish, creative and original wall tapestry designs and floor rugs beautifully mimic meadows, forests and wetlands.
Fluffy floor carpets in various shapes are handmade and created of natural wool fibers. Impressive green rugs and carpets are very soft, comfortable and romantic, inviting to walk or run on them bare foot, play or have a short nap on these attractive, eco friendly and chic wool rugs. Wall tapestry designs just increase the effect of creating peaceful and beautiful natural environment, bringing gorgeous images of lush trees and shrubs into modern interior decorating with grass and moss carpets.
Modern floor decoration with unique floor rugs
Pebbles carpet for massaging your feet, modern floor decor idea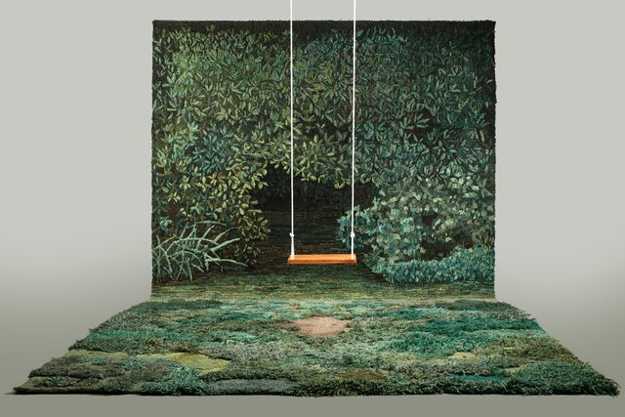 Calming green colors are excellent for interior decorating. If you like to add a splash of color to your home decor, green color shades are good choices for sprucing up your home interiors. Green rugs are versatile and universally appealing, blending functionality with modern color that can easily match your interior decorating color scheme.
Green rugs that look like grass and moss will look spectacular in bedrooms and kids rooms, foyers and playrooms. Also the entrance, living room, dining room, family room and kitchen nook will benefit from the attractive, nature inspired floor rug in relaxing green colors.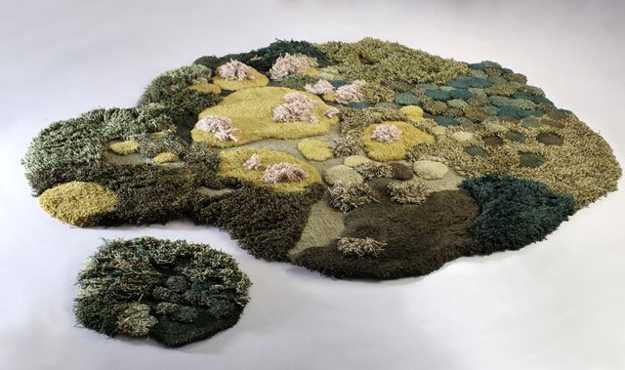 A green rug is the easiest way to add a splash of green color to your room decor. Unusual and innovative contemporary sculptures rugs that bring grass and moss texture into floor decoration is a wonderful, stylish and interesting alternative to ordinary carpets in green colors.
Sculptured contemporary rugs, modern floor decor ideas
Sculptured contemporary rugs for playful kids room decor
Interior decorating with floor rugs that mix many different green color shades is not a difficult task. You can always find items among your home furnishings that feature dark green color, yellow-green color shades or grayish green tones. A unique floor rug in green color will enrich your interior decorating color  scheme and make any room decor style feel more natural and pleasant.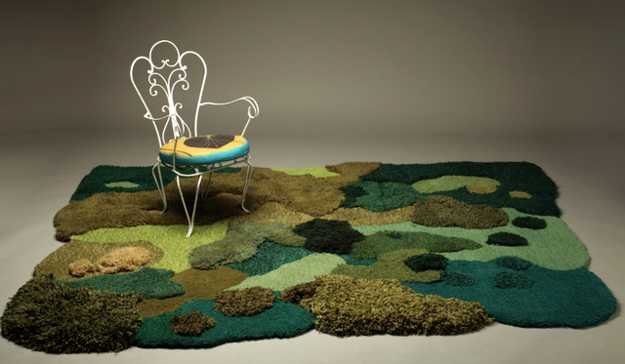 Muted green colors of grass and moss floor rugs will complement your interior decorating color scheme in an amazing way, evoking positive feelings an excitement, and creating a relaxing atmosphere in a room. The analogous color scheme of the grass and moss floor rugs can inspire a fresh interior decorating color scheme for your rooms also.
20 creative decorative pillows, craft ideas playing with texture and color
Contemporary floor decor ideas, modern carpets created with antique oriental rugs
The darker moss green color shades with some splashes of red or yellow look bright and stylish. Dark and light brown color shades blend harmoniously with green colors. Pale green and gray color tones add elegance and sophistication to modern interior decorating with green floor rugs, working well with brighter window curtains, lamp shades and decorative pillows in matching colors.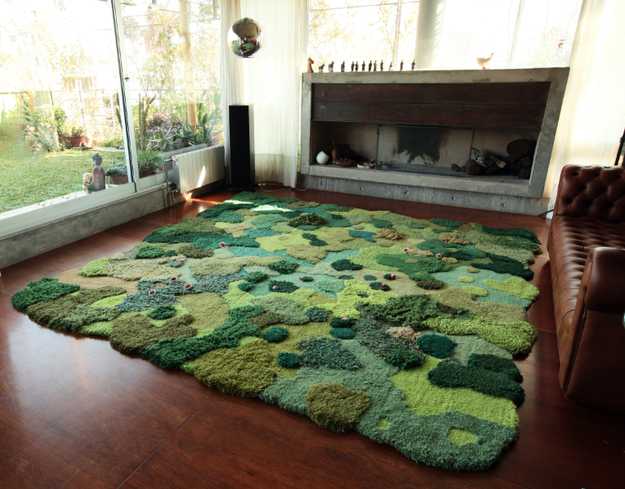 These floor rugs feature a combination of a complementary color scheme and a monochromatic color scheme that offer numerous possibilities for modern interior decorating, bringing the nature inside and allowing to enjoy its beautiful textures.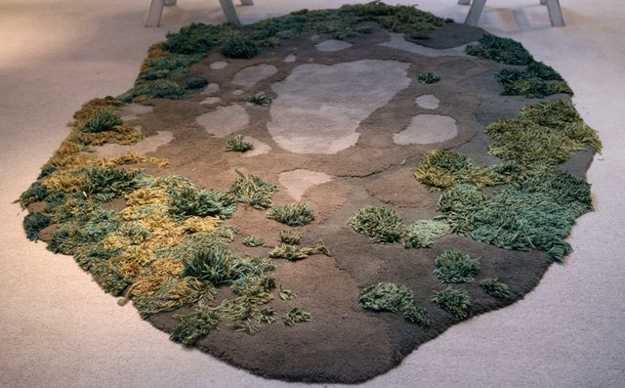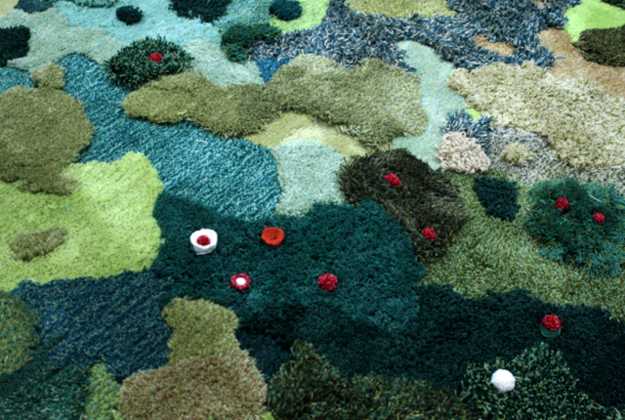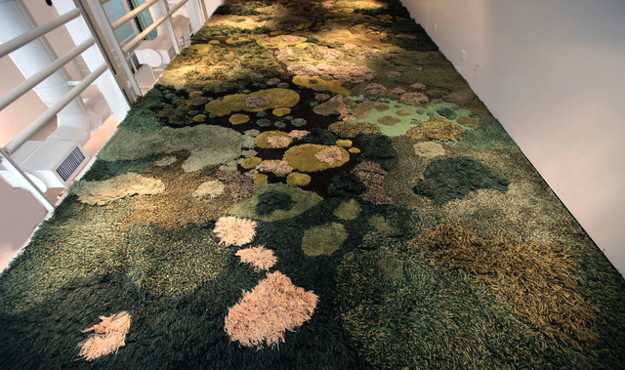 Posted: 20.04.2013 by Decor4all