Contemporary area rugs, inspired by urban or natural landscapes, create beautiful floor decor. Skillfully sculptured contemporary rugs make strong artistic statements with bright colors, soft textures and exciting designs. Large area rugs with sculptured images and patterns look like modern art pieces.
Floor decor that includes a modern rug is both functional and very attractive. The artistic quality of sculptured contemporary rugs allows to use them for traditional or contemporary home interiors. Rugs add more comfort to room decor. Also area rugs are excellent decorating ideas that increase visual interest of existing floor covering without using different colors to create a pattern on the floor.
Designers use tufting to create unique contemporary area rugs with sculptured patterns. Area rugs are made by arranging high pile and low pile fibers in accordance to a specific pattern design. The next step of making impressive floor decor items is cleaning the surface of a contemporary area rug few times. The most exciting part of creating sculptured area rugs is cutting loops of different density and height to sculpture beautiful graphic designs.
Kitchen curtains, comfortable window treatment ideas
Sculptured contemporary rugs
| | |
| --- | --- |
| Sculptured contemporary area rugs, room decor accents | Contemporary area rugs, sculptured floor decor |
A modern rug can be made of high quality natural and synthetic materials. Silk is very difficult material for producing sculptured area rugs, but sometimes silk is used for beautiful large area rugs that have rich textures. Floor decor items made of silk feels luxurious.
Piles height of contemporary rugs made of silk varies from 1/4 inch (6mm) to 2 inches (up to 48 mm), creating impressive rich patterns and lush, fluffy look. Contemporary area rugs with sculptured images require professional cleaning techniques and cleaning products designed for sculptured carpets.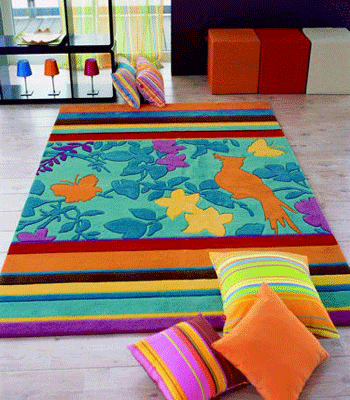 Large area rugs or small contemporary rugs and carpet tiles with sculptured patterns are modern interior trends that create interesting and unusual home interiors. Small and large area rugs look great in all rooms, adding interesting details to modern or traditional room decor.
Kids bathroom ideas, charming girls bathroom decor
7 purple-pink interior color schemes for spring decorating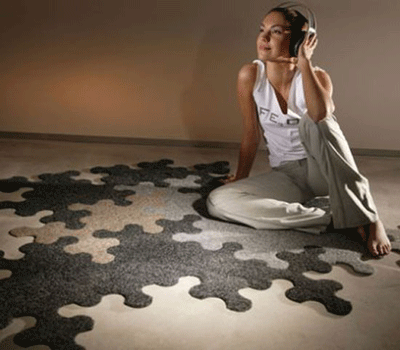 Contemporary area rugs are excellent decorations for the floor, stair landings, large furniture pieces and walls, that create fresh modern look and dramatic wall or floor decor without painting walls different colors, changing furniture or floor covering.
Modern decor ideas
Decor trends from Christmasworld
Beautiful wallpapers, romantic vintage wallpaper patterns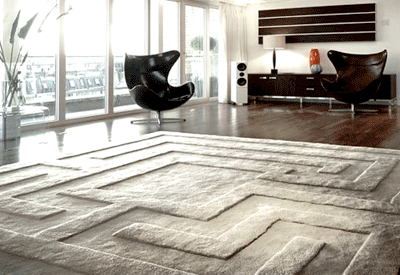 Posted: 06.06.2020 by Decor4all