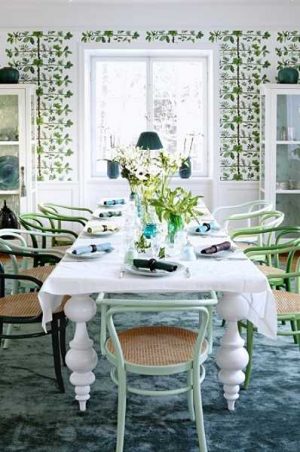 Emerald green color shades are modern interior trends in home decorating. Emerald green color creates fresh and stylish color combinations with white and turquoise which are great color choices for modern kitchen decor. Green color shades, white and turquoise color combinations are relaxing and very pleasant, perfect for creating calm and cool kitchen interiors.
Here is a collection of beautiful photographs that are inspiring. Modern kitchen and dining room decorating ideas that incorporate white, turquoise and green color shades create stylish and inviting home interiors that feel bright, calm and festive. Modern wallpaper patterns bring green leaf patterns and mix them with green indoor plants turning modern kitchen and decorating room into a spring garden.
A large dining table is made of wood and painted white to bring more light into modern kitchen and dining room decor and create bold color contrasts with turquoise and green colors. Silver decorative accessories create a luxurious color combination with turquoise and green colors.
Beautiful dining room decorating with white, turquoise and green colors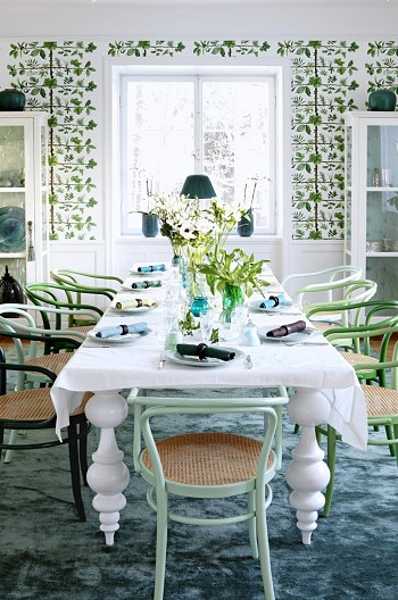 Modern wallpaper pattern defines the dining room decorating color combination. Vintage furniture, dining table and chairs are painted various green color tones to harmonize dining room decorating.
Silk carpet adds a light turquoise color tone that creates a fresh and cool feel in the dining room. White tableware and light turquoise vases and napkins look fantastic with soft green leaves.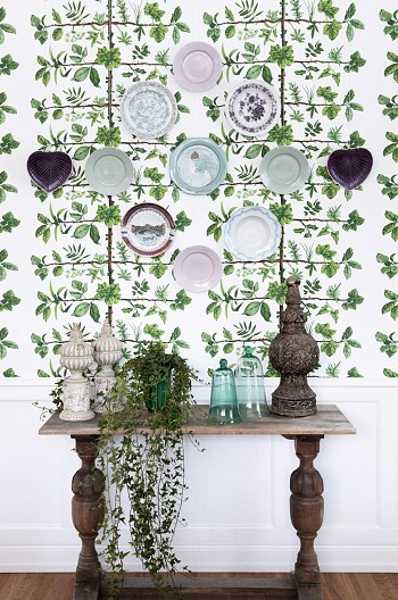 Vintage furniture, mixed with modern wallpaper and luxurious floor carpet, create fabulous dining room decorating.
Beach pebbles table decoration in white and turquoise colors
20 gorgeous dining furniture sets highlighting country decorating style
Dining room decorating ideas, Ottawa Collection of stylish home furnishings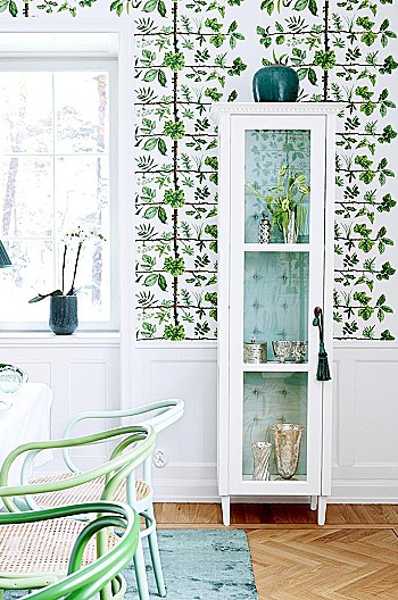 Posted: 04.02.2013 by Decor4all