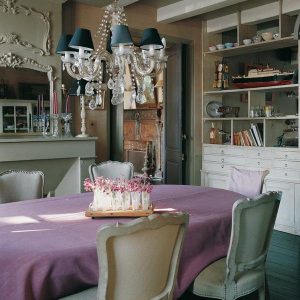 French country decorating style can be the perfect style for dining room decorating for those who enjoy comfortable, relaxing and elegantly luxurious French interiors of country homes. Vintage furniture, a large chandelier and a few decor accessories, like a set of tablecloth with napkins, chair covers or soft chair mats, a ceramic vase for flowers, a candle holder  and a nice tableware set are beautiful French decorating ideas for your dining room in French style.
French country decorating ideas for your kitchen and dining room are a great alternative for different interior design styles. Check out the collection of dining rooms in French style, steal a look by adding a touch of French interiors with gray, creamy white and blue color shades and home fabrics to your dining room decorating. Tablecloth and napkin sets, combined with vintage furniture and decor accessories, window curtains and crystal chandeliers in French style create beautiful dining room decor.
French country home decorating ideas and luxurious French interiors are welcoming and festive, ideal for your dining room decorating where your family meets to share meals and entertain with friends. French country furniture or luxurious vintage furniture pieces in French style create a perfect setting. Wooden dining tables and chairs, dining room cabinets and sideboards add a sense of welcoming and warm ambiance to your interior decorating.
10 modern dining furniture design trends and dining room decorating ideas
French style dining room decorating ideas in gray and red colors
Modern dining room decorating ideas in French style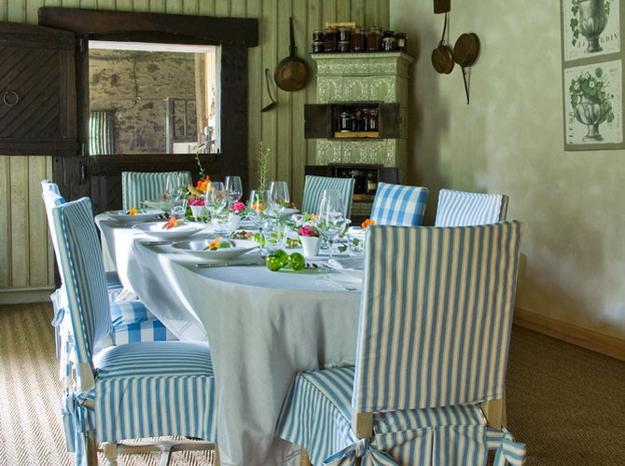 French style dining furniture, decorative fabrics and decor accessories in vintage style transform dining rooms into a place fit for nobles. French country home decorating or ideas for luxurious French interiors make dining room decor feel chic and elegant.
French country home furniture and dining room decor accessories
A dining table and chairs crate a spectacular centerpiece for dining room decorating. French dining furniture is classy and elegant, featuring soft neutral colors and pleasant upholstery fabrics. Gray, creamy white and blue color combinations feel calming and relaxing.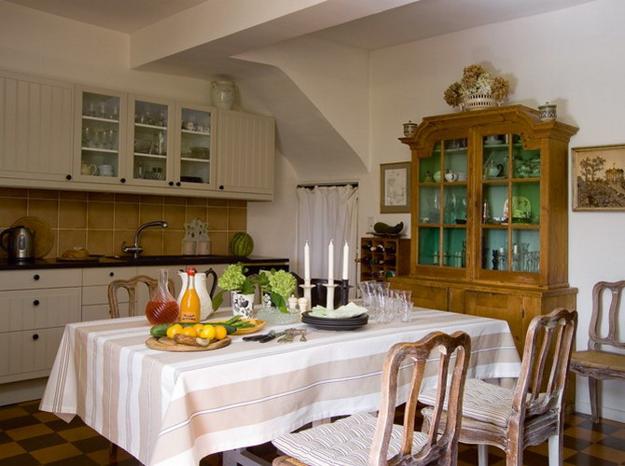 Intricate carving wood furniture and simple wooden dining furniture sets look beautiful with decorative fabrics, creating contrasts with different textures and charming crystal chandeliers, and adding fine details to dining room decorating ideas. Luxurious French interiors show off gorgeous cherry wood furniture pieces that create amazing dining rooms decorated with French chic and style.
Elegant French interiors and light dining room decorating ideas
French country home decorating ideas from Provence
Dining chairs for French country decorating features distressed finishes, classy designs or beautiful furniture covers and make true decorations for your spectacular French style dining room. Wooden dining chairs allow to personalize your dining room decorating, blending your unique preferences with the French style and interior decorating colors.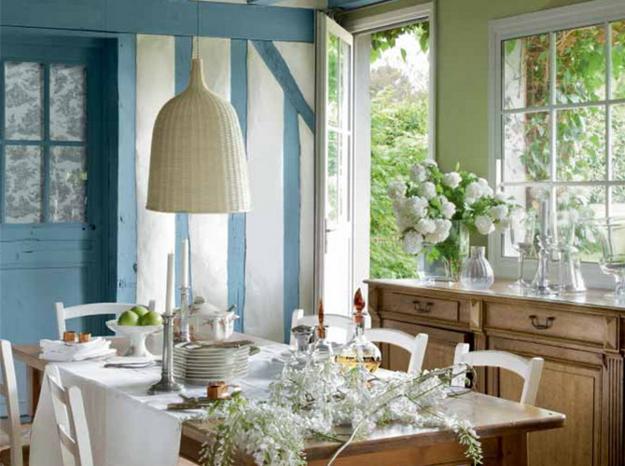 Luxurious French interiors show off carved wood furniture pieces and expensive decor accessories in vintage style, blending gold gilt and gorgeous silk into top notch dining room decorating that compliment chic table decor. Cross back dining chairs are a good option for dining room decorating in soft and relaxing style . These chairs are comfortable and practical, and can be easily matched with any dining table.
French country decor for elegant country home decorating in brocante vintage style
Glamorous dining room decorating ideas, velvet, silver and crystals
Cabinets and sideboards are wonderful dining room furniture that bring interest into interior decorating. French country furniture pieces in light neutral or vibrant colors bring harmony into beautiful French interiors and create cozy, fresh and comfortable dining room decorating.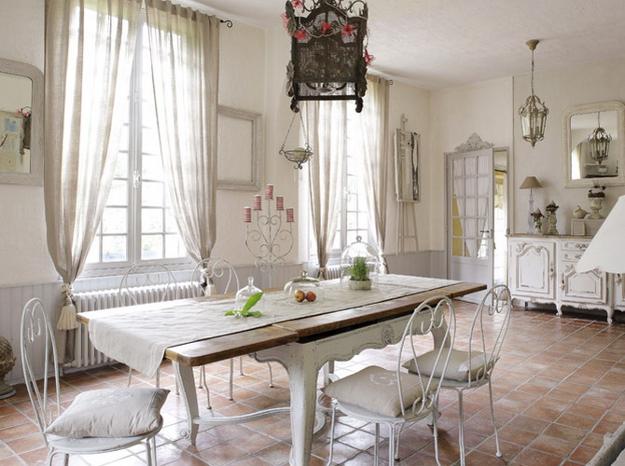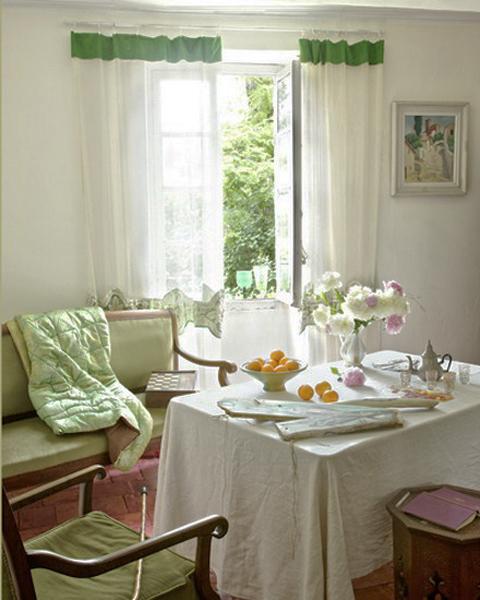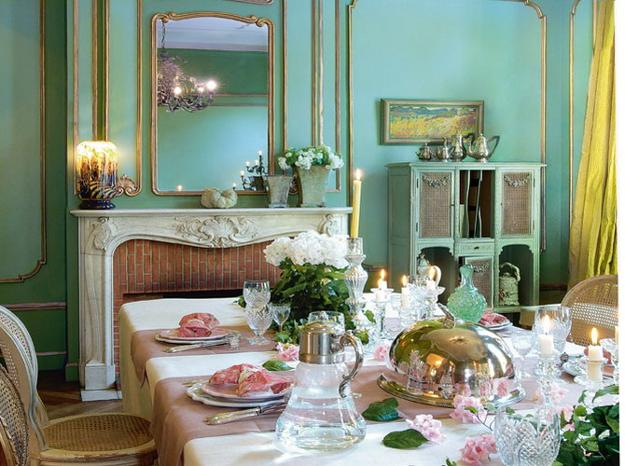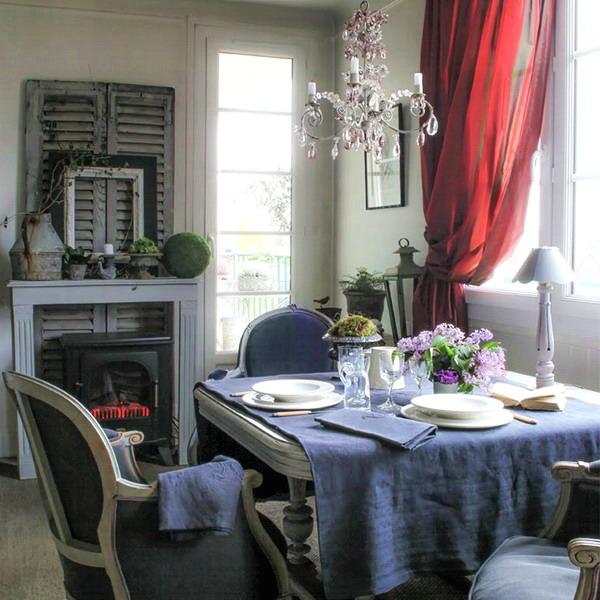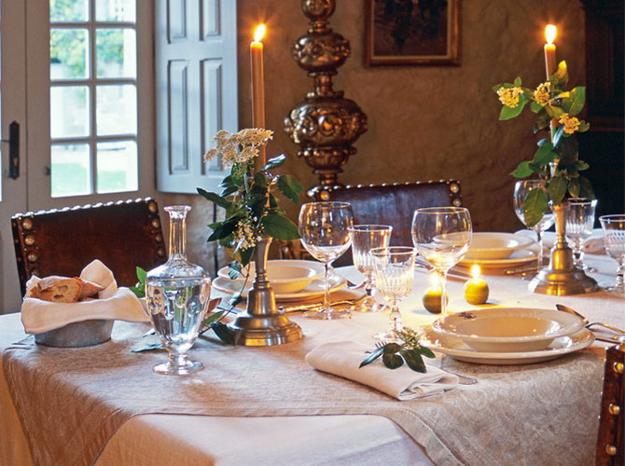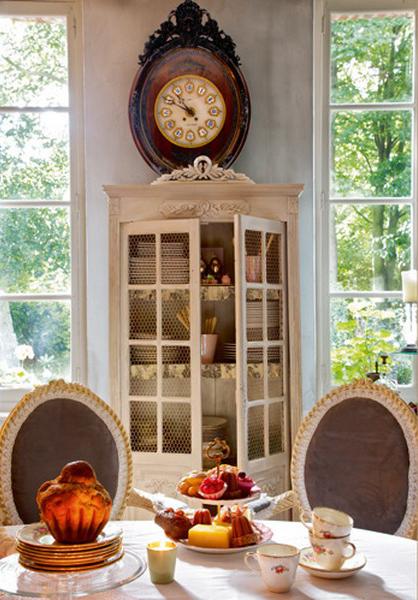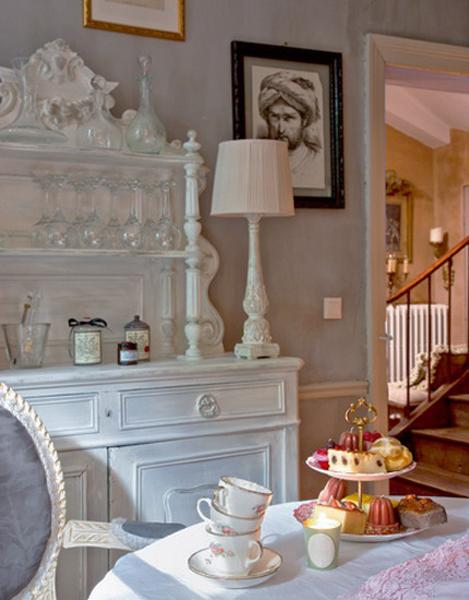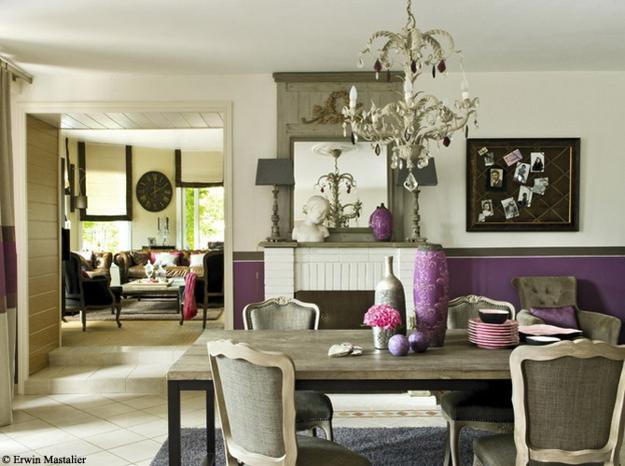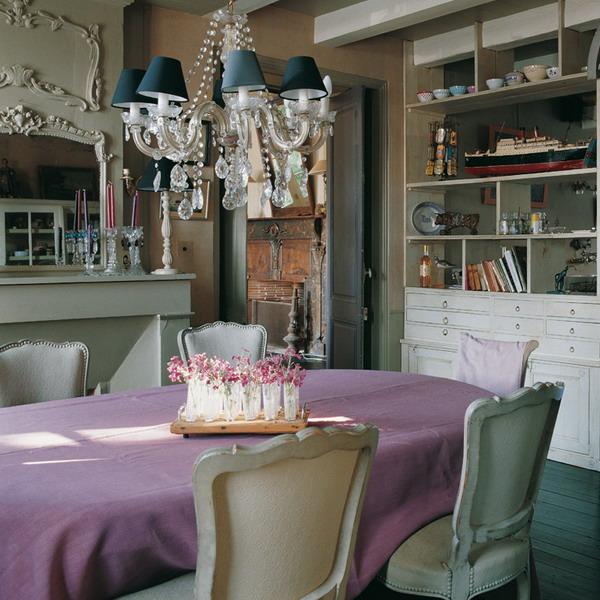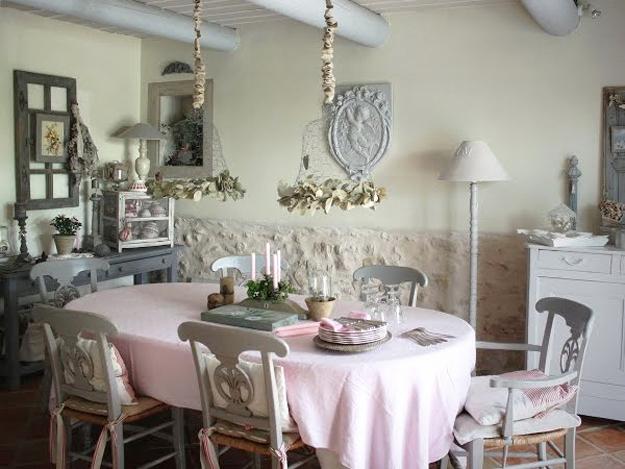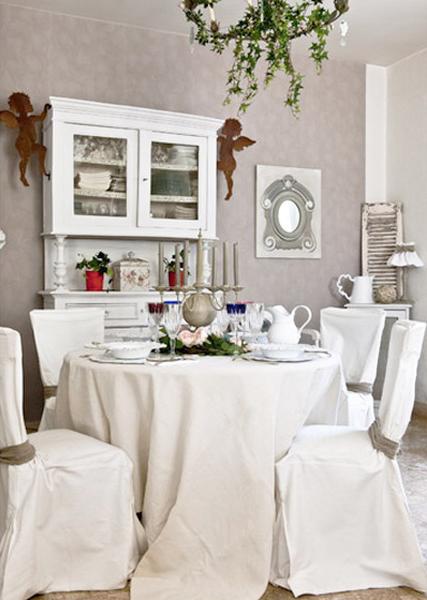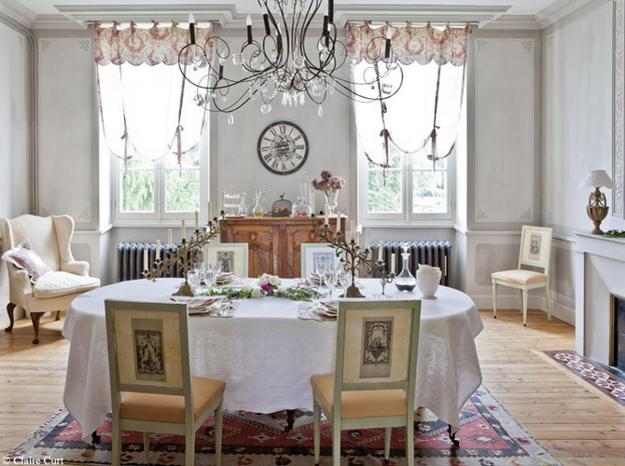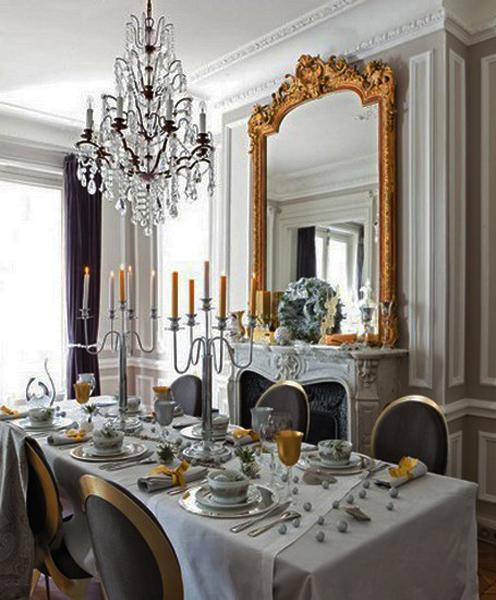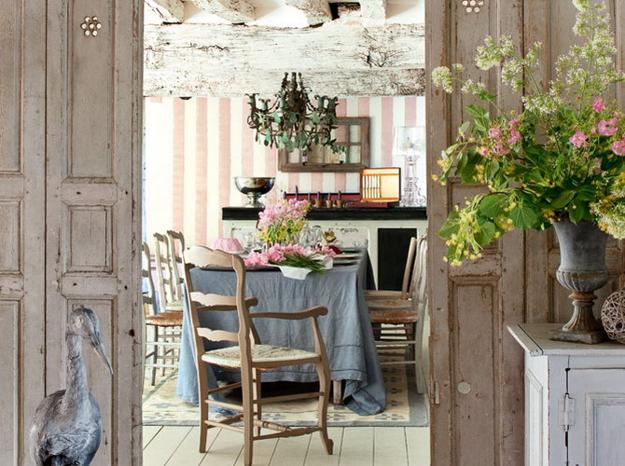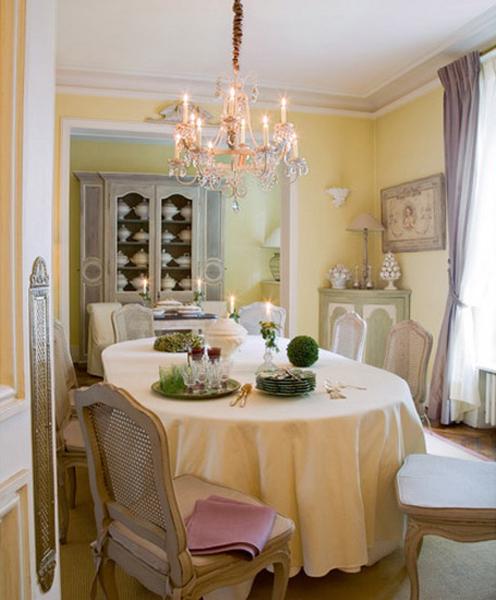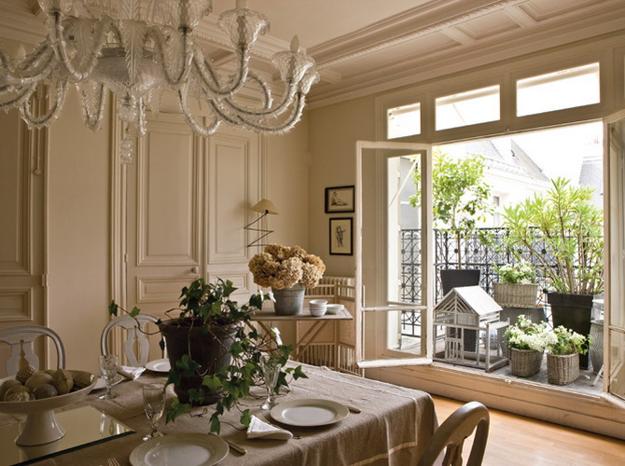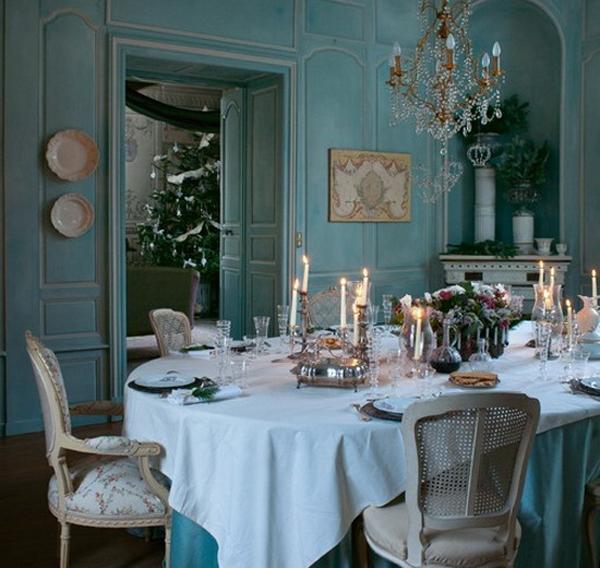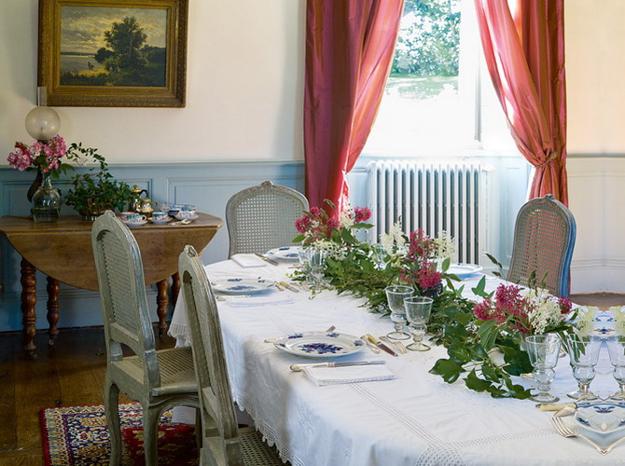 Posted: 22.05.2013 by Decor4all