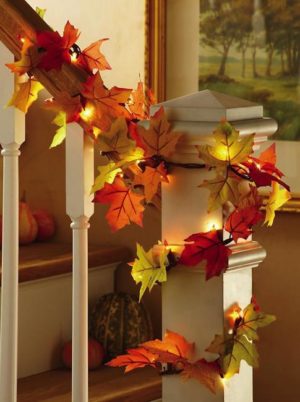 Colorful fall leaves are an excellent, natural, and beautiful material for crafts. Handmade crafts and creations made with real leaves look amazing, bringing the season's spirit into modern homes and offices. Garlands are incredibly bright and eye-catching. These versatile fall decorations are ideal for adding color to your fireplace decorating, chairs, tables, chandeliers, doors, and windows.
Autumn leaves create gorgeous garlands for home and office decorating. The designs depend on your style. Ultra-modern geometric leaves in pastels and classic paper crafts in vibrant colors make fantastic fall decorations. Here are lovely, fresh, and vintage-style ideas for handmade garlands with fall leaves. Check them out. See what designs appeal to you the most. Get inspired and bring your kids to make autumn garlands with leaves.
Candles centerpieces and fall leaves accents; Thanksgiving table decorating ideas
How to make the decorations, paper-craft ideas for fall decorating
Maple leaves centerpiece idea; DIY Thanksgiving decorations
Fall decorating with handmade garlands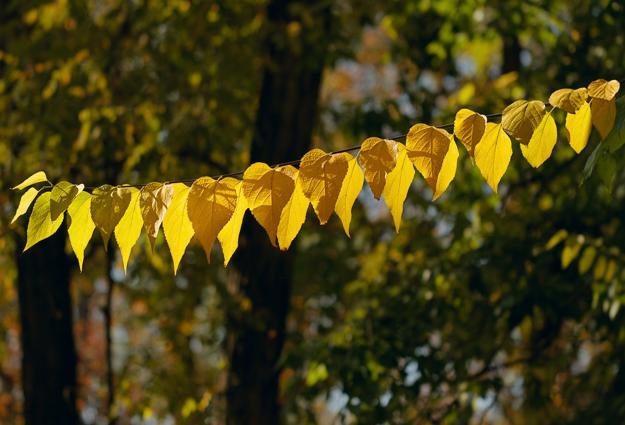 You can collect real autumn leaves in the park or make them from paper and fabrics. It is possible to make decorative leaves look natural when you use fabric leftovers and thin paper pieces. All you need is a sparkle of paint. If you have any favorite pattern of fall leaves, you can sew them to create gorgeous garlands.
Autumn leaves and dry foliage in creative and cheap fall decorating
Fall decorating ideas inspired by brown colors of fallen leaves
Craft ideas to enjoy home decorating with fall leaves
You can spray leaves with gold paint to give a Bohemian look to your handmade fall decorations. You can use a permanent marker on fabrics to draw veins and make the designs look realistic. You can add some finishing touches to your crafts, bend, and decorate every leaf for natural looks, then mix them with real fall leaves in your garlands.
Handmade craft ideas are instrumental and fun. Crafts are great creative activities for children. Handmade garlands with leaves are an easy way to educate the children about different patterns and shapes of leaves and color combinations.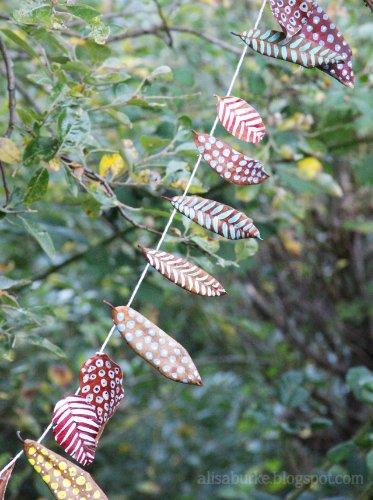 Handmade garlands with fall leaves make eye-catching decorations. Whether you use natural leaves or made with fabrics or paper crafts, you can store your sprays for a long time and add them to home decorating on all autumn occasions.
Natural fall decorations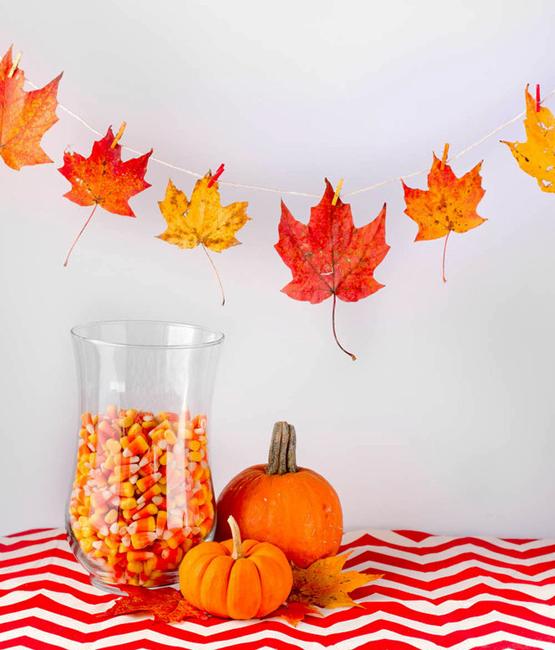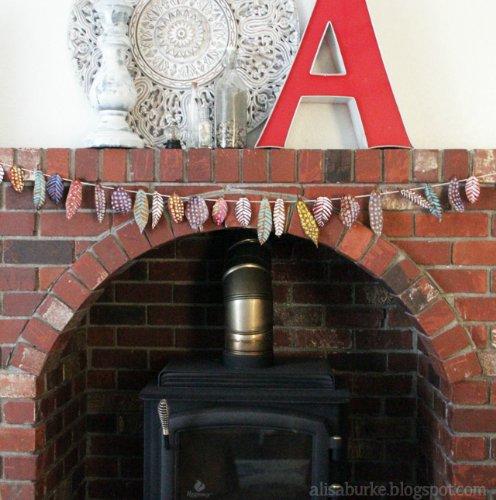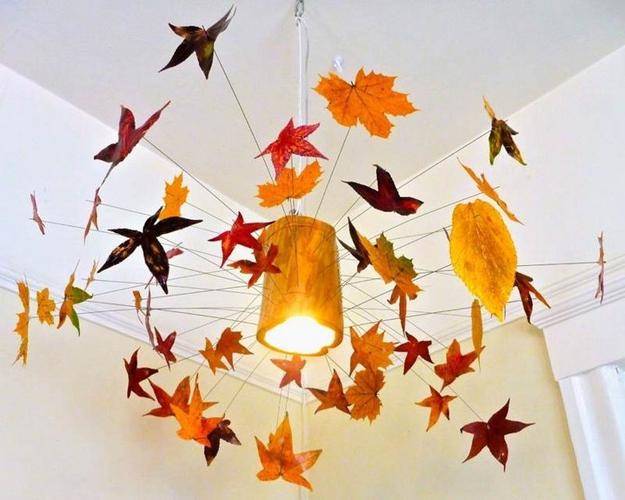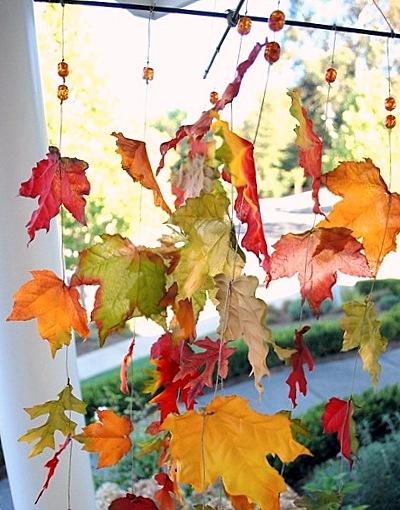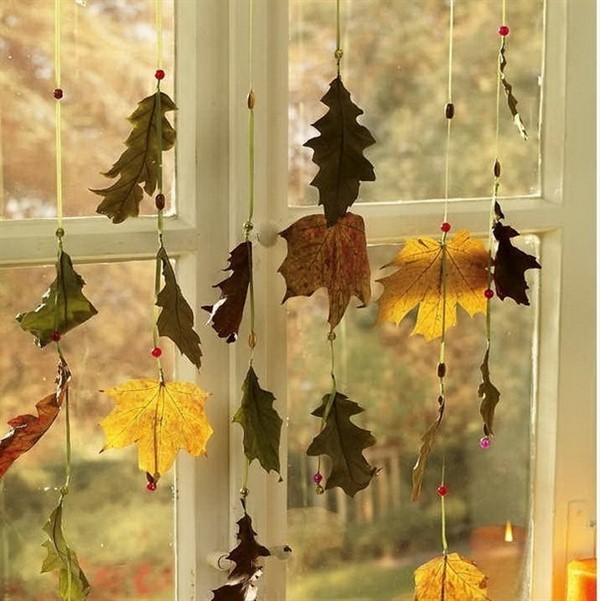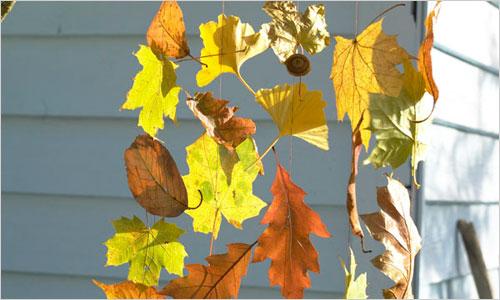 Fall crafts made with paper and fabrics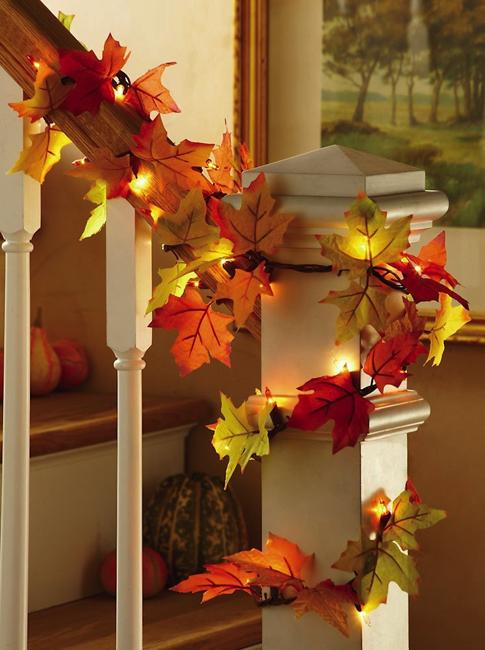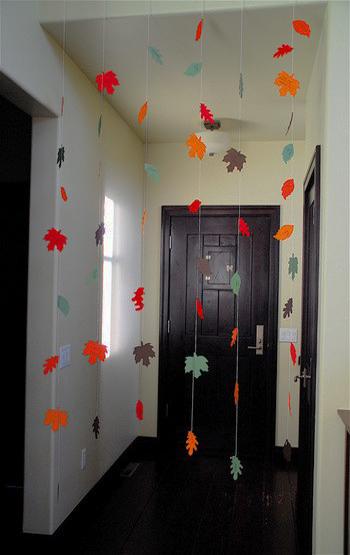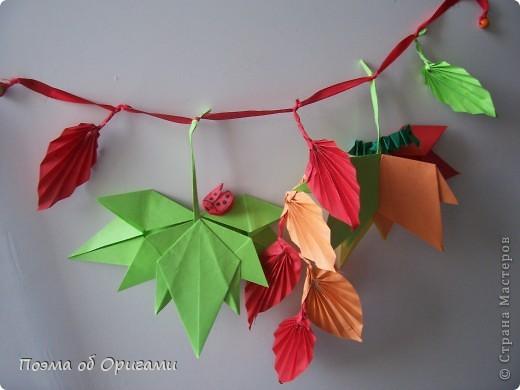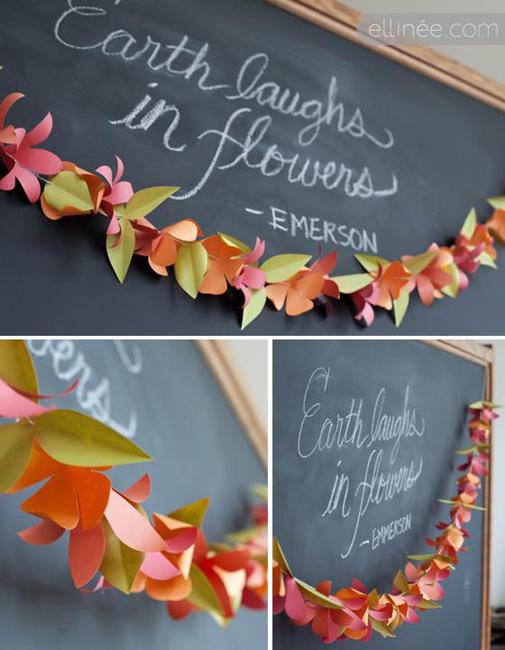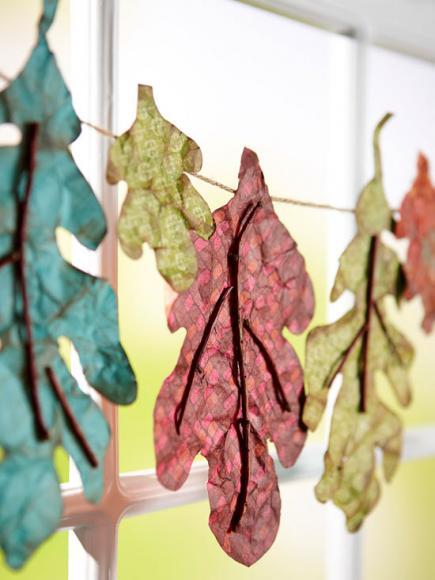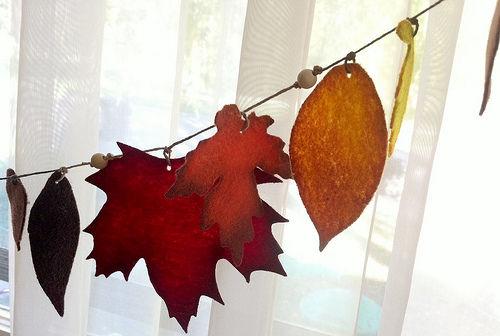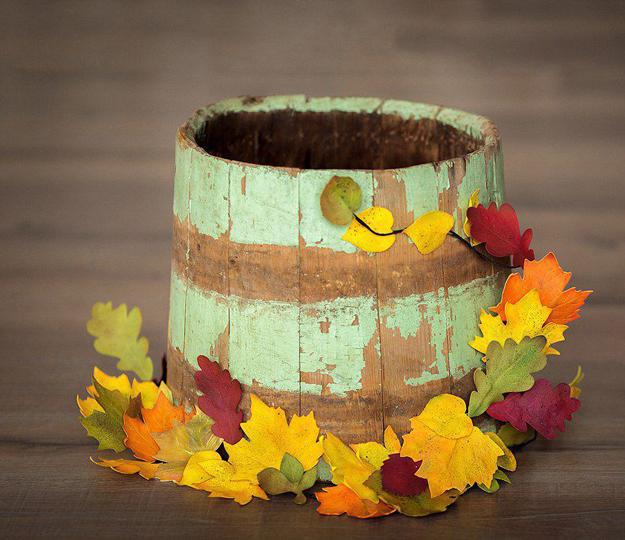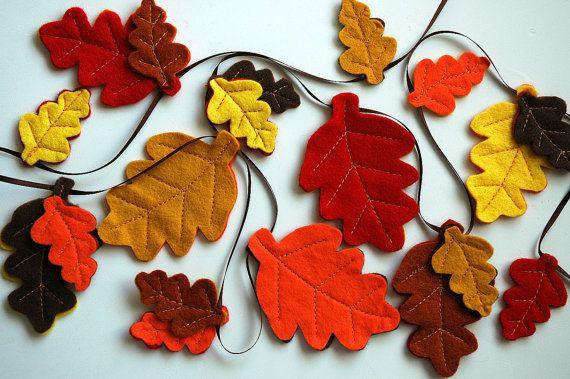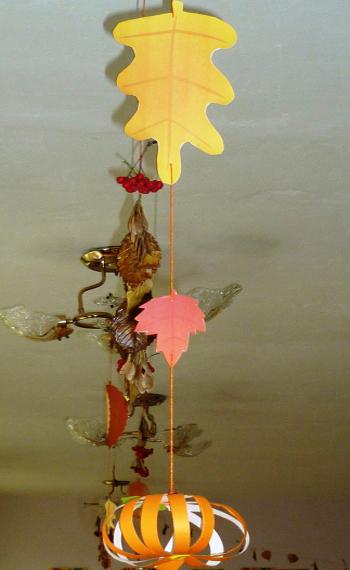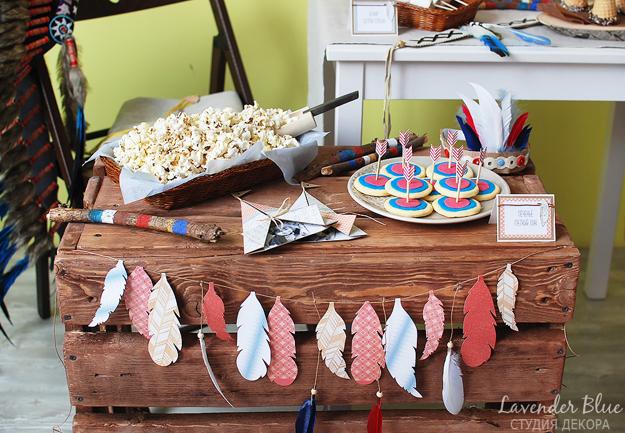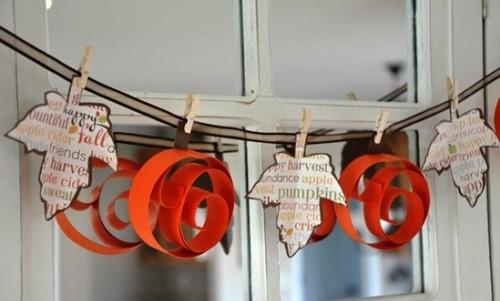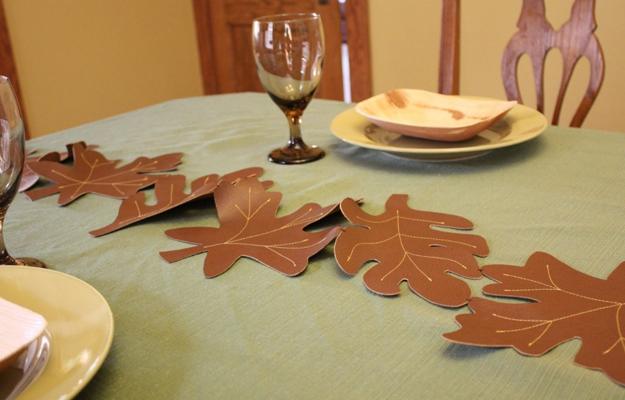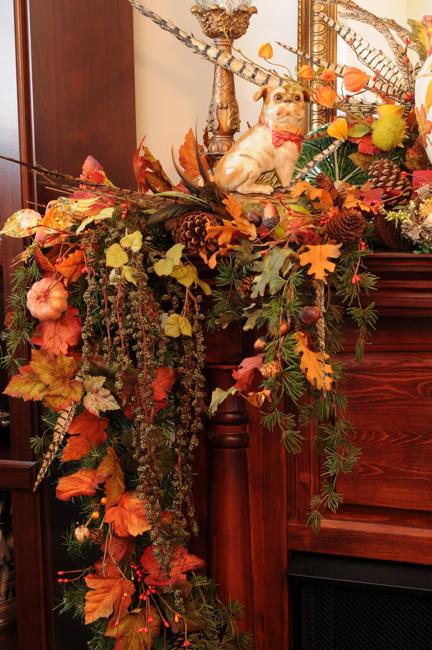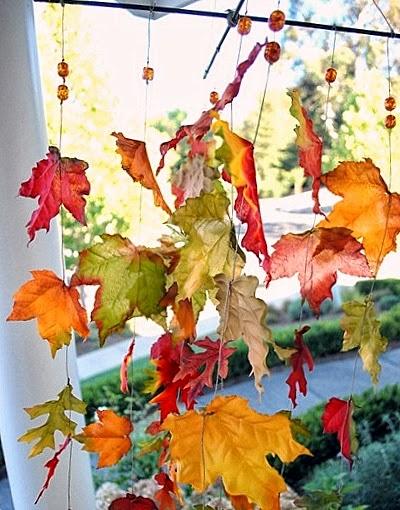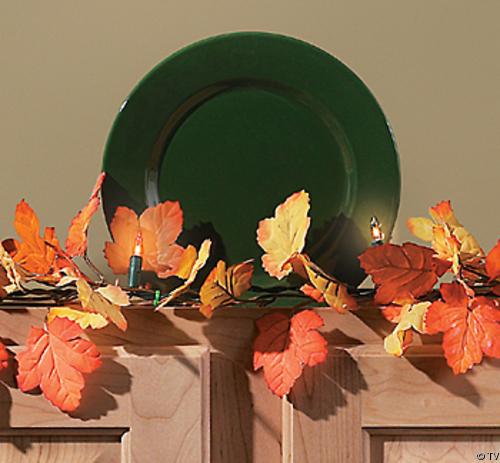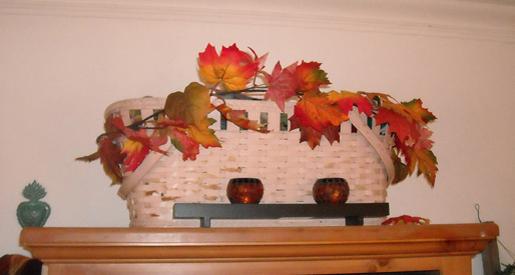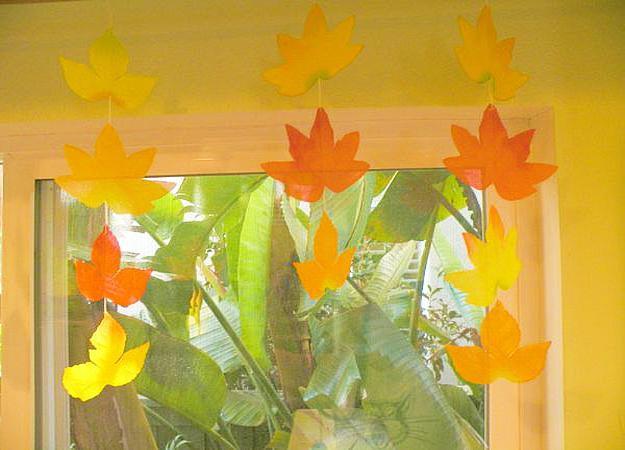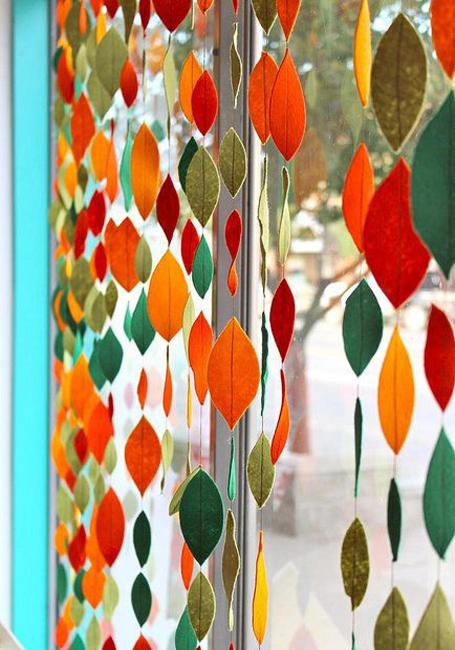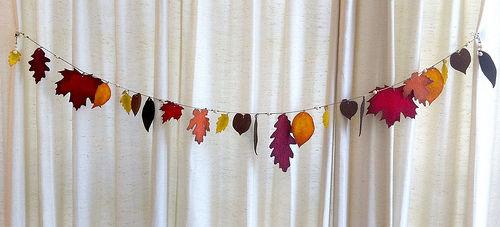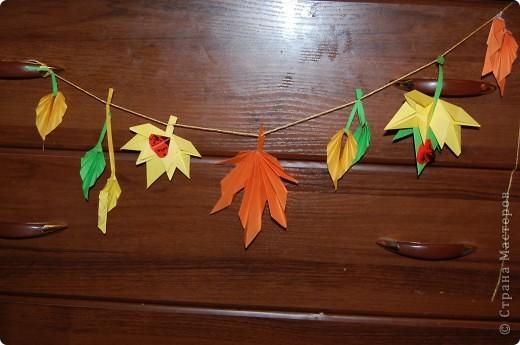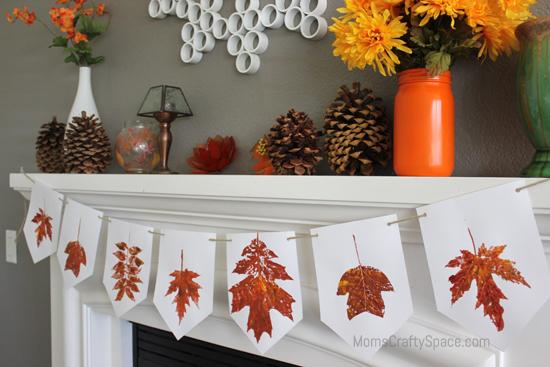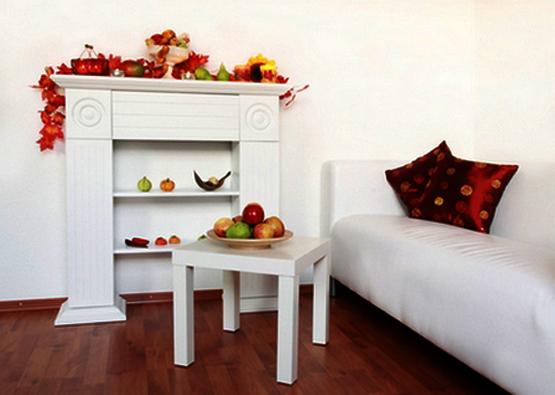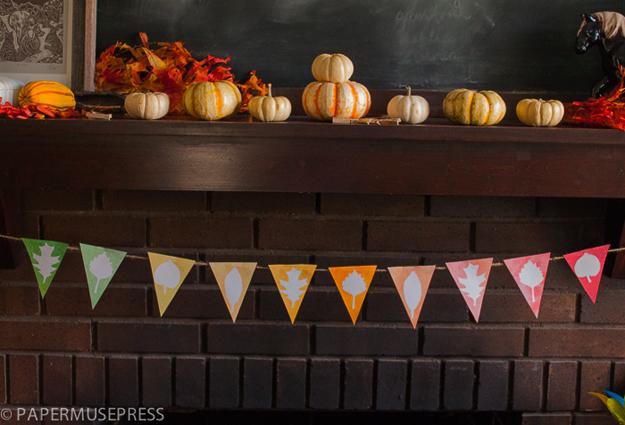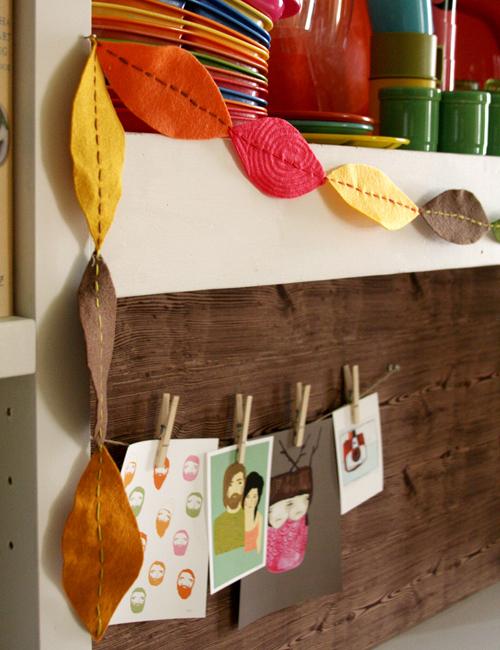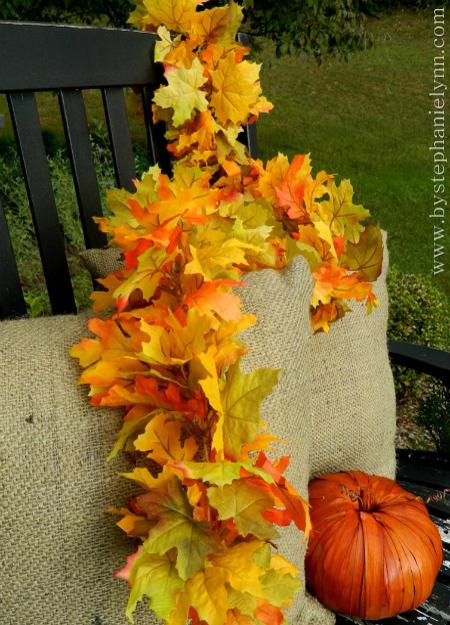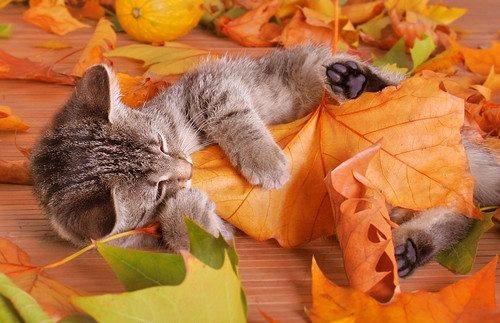 Posted: 13.11.2020 by Decor4all