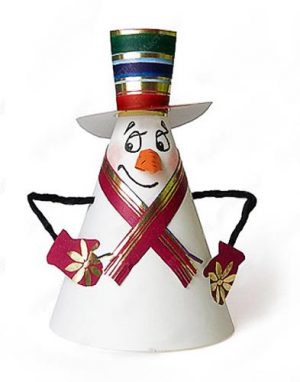 Handmade snowmen are wonderful, playful and versatile Christmas tree ornaments and home decorations, that are suitable for all winter holidays. There are many creative ways to make these decorations. Reuse and recycle what you have at home and add a fabulous winter decoration to your home that will personalize your room decor and add a charming accent to holiday tables.
Are you looking for great Christmas crafts and ways to make cheap home decorations for winter? Are you into recycling old items into interesting and unique Christmas tree ornaments? If so, you will appreciate these simple and quick craft ideas for winter decoration.
Here is a collection of Christmas crafts and ideas for making snowmen. You can reuse and recycle plastic bottles, fabrics, paper or knit gorgeous winter decorations and adorn them with buttons and beads, recycling all you have left in your house after a sewing or knitting projects. Enjoy and get inspired, creating cool snowman decorations and Christmas tree ornaments that is perfect for any home decor and especially great for kids.
Simple window decoration, paper craft ideas for Christmas decorating
Last minute Christmas decorating ideas, 22 handmade Scandinavian designs
Handmade snowmen ideas and Christmas crafts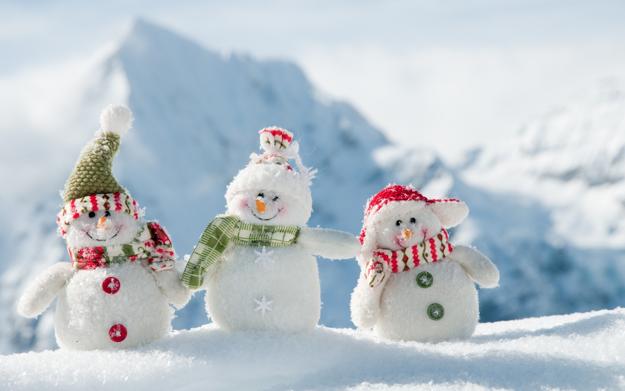 Christmas crafts are ideal for setting the right atmosphere in your home and prepare rooms for beautiful winter holidays. Handmade snowmen ornaments are easy to make, but they look spectacular on holiday tables and Christmas trees. Here are a few wonderful inspirations and winter craft ideas for making snowmen. Paper, yarn, threads, plastic bottles, plastic cups and even socks are great materials for handmade snowmen.
Handmade snowmen are perfect Christmas crafts that delight kids and adults. DIY snowmen make wonderful gifts for all winter holidays and decorate winter homes in style. They look bright and playful on Christmas trees and holiday tables, and bring joy into kids room decorating in winter.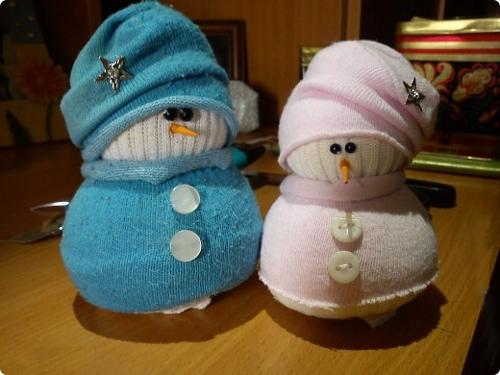 These Christmas crafts are fun for toddlers and teenagers, because Christmas is one of favorite holidays, and snowman Christmas crafts are a big hit with families. Handmade Christmas decorations are fun to do with kids. DIY winter home decorations allow to save money and encourage to come with creative craft ideas that reveal talents and add joy to the winter season.
Christmas crafts, 12 gorgeous paper snowflake designs
40 paper snowflakes garlands for Christmas decorating, creative Christmas crafts
Easy Snowman home decorations
Simple and easy, handmade snowman decorations can be created with cardboard, craft paper, wood, fabrics, especially felt and knits, metal wire, threads. You can create snowmen recycling plastic cups, plastic bottles, and even plastic bottle caps. These Christmas crafts add so much fun to kids life, while recycling clutter and useless items.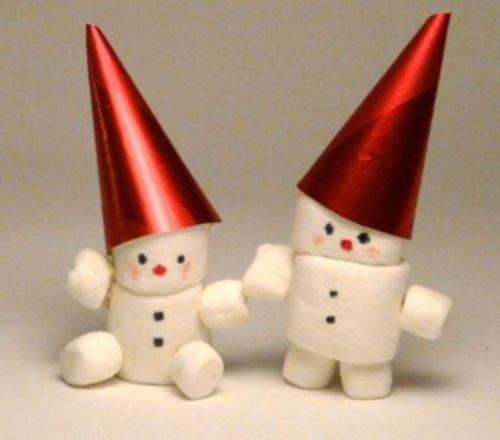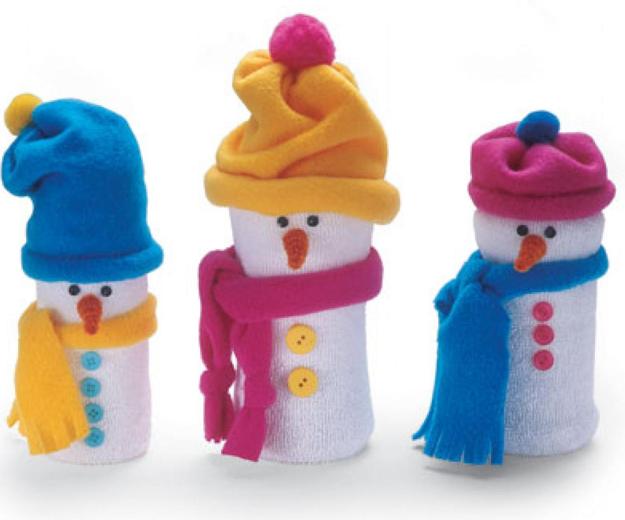 Easy Snowman Christmas tree ornaments
Simple paper crafts or snowmen made of felt make great Christmas tree ornaments. You just need to add a loop for hanging these handmade decorations on your Christmas tree and enjoy easy to make, playful and unusual designs that make everyone smile.
7 simple craft ideas for Christmas decorating, easy handmade Christmas decorations
Mini hats, simple Christmas crafts and cheap home decorations
How to make cardboard snowman decorations
On a piece of construction paper draw three circles to represent the snowman. Put glue on the snowman parts and then add cotton balls all over the snowman. Little kids will love to make these winter decorations. Make a little hat in black and a large carrot nose, and glue them on the snowman. Add wiggly eyes and customize your Christmas craft. Add a tread loop if you want to use the snowman as a Christmas tree decoration.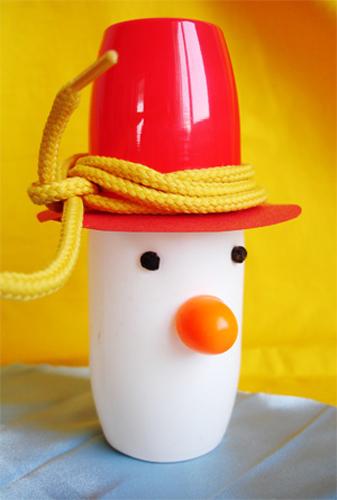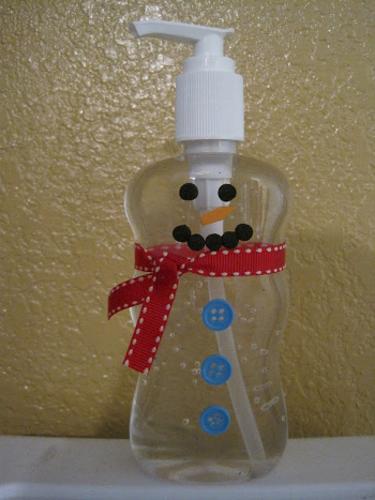 Christmas crafts are a great way to utilize some old items that clutter your home or recycle plastic for eco friendly and cheap home decorations. Handmade Christmas tree ornaments and home decorations are wonderful ways to make new items and teach children about recycling.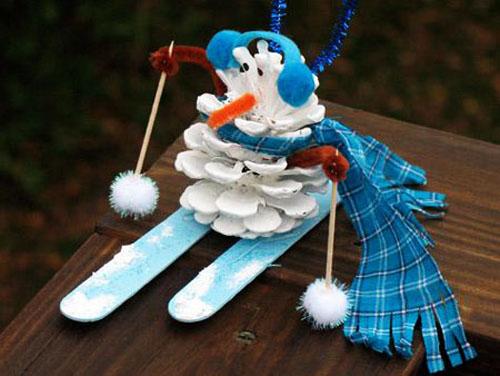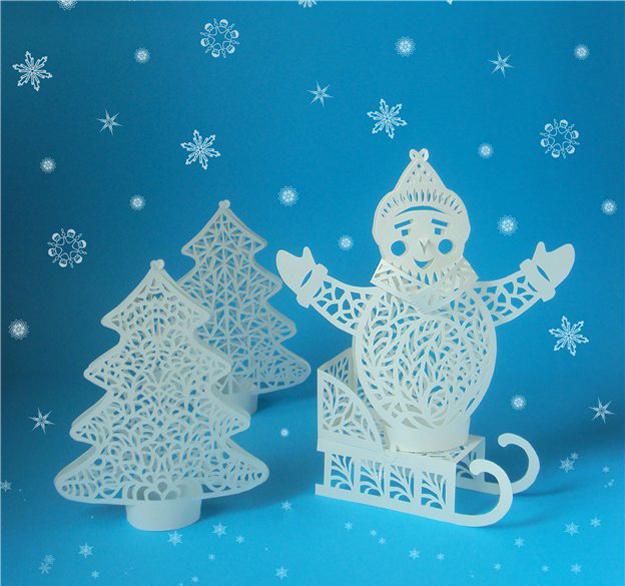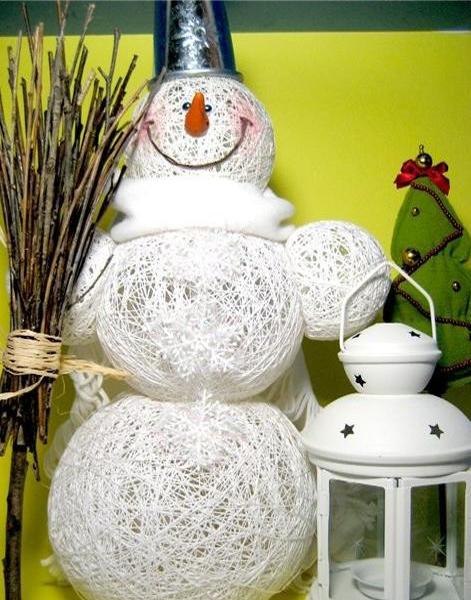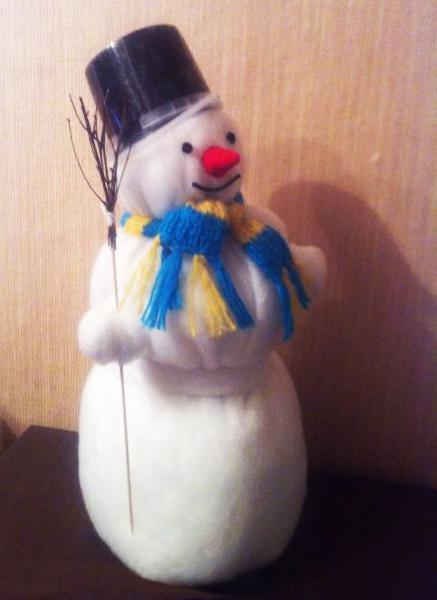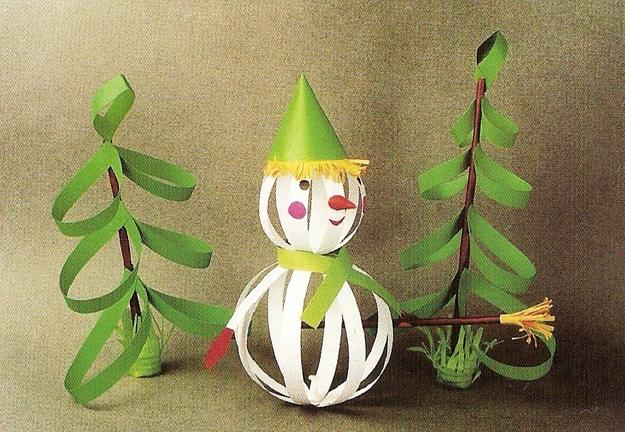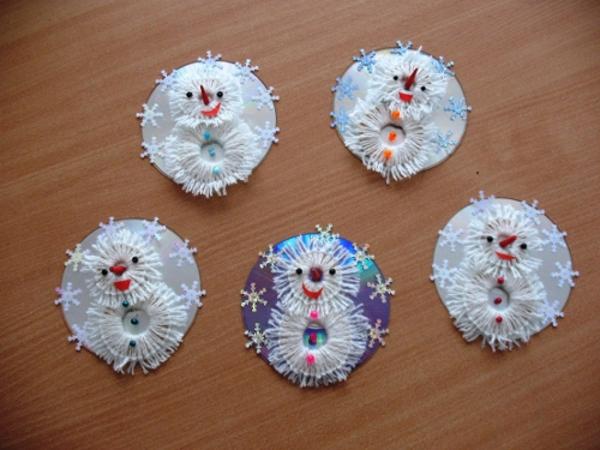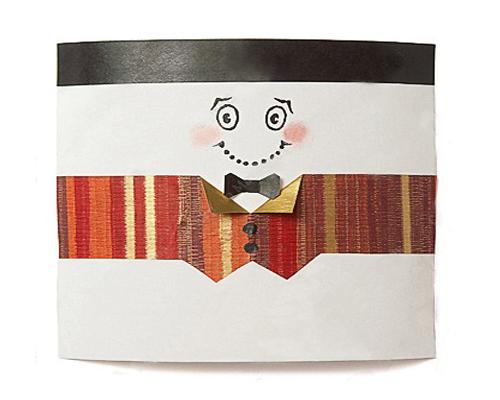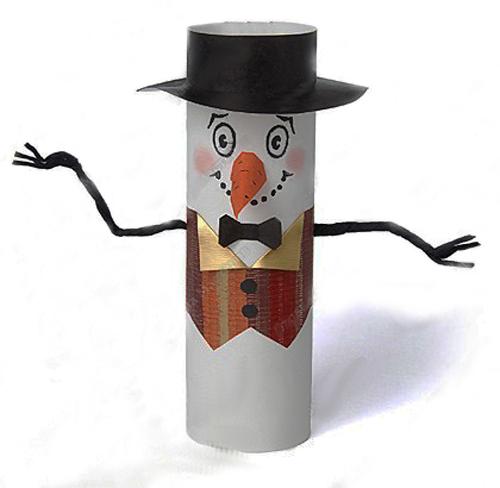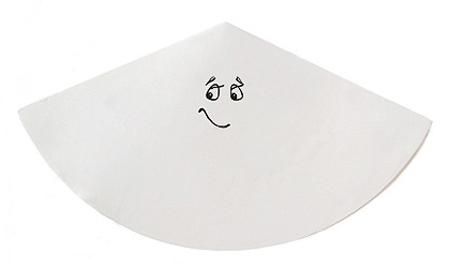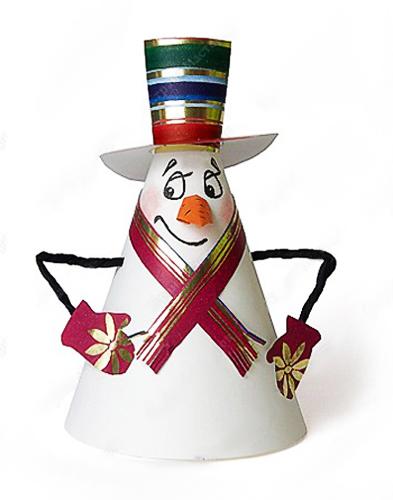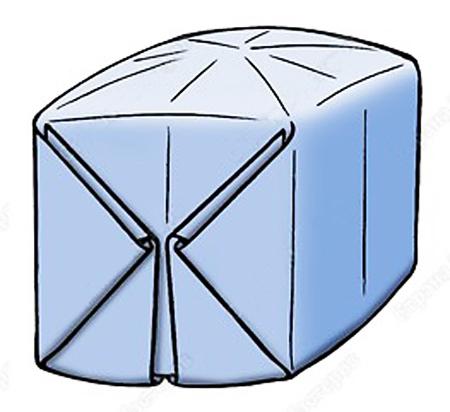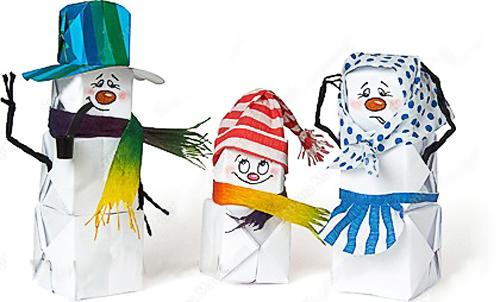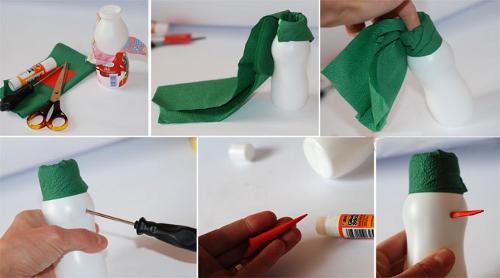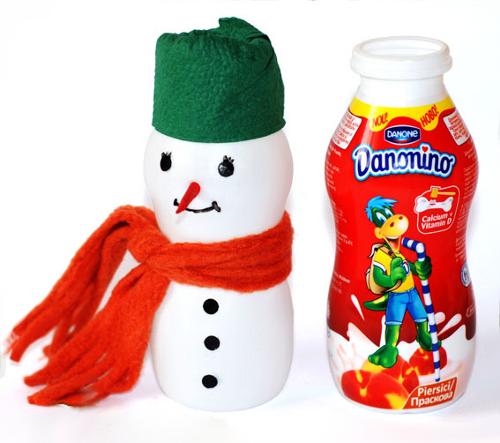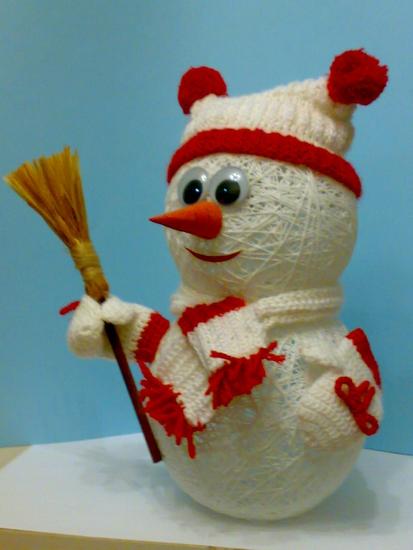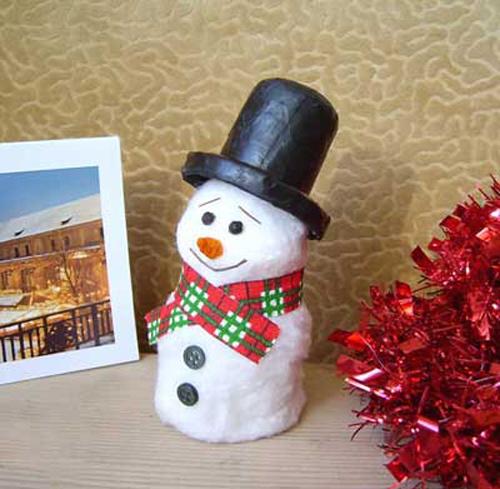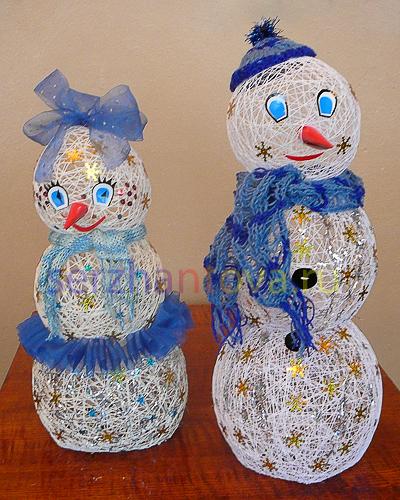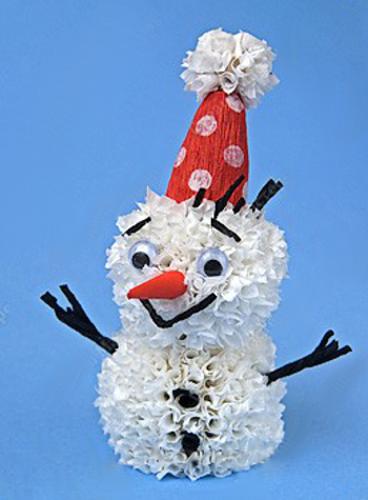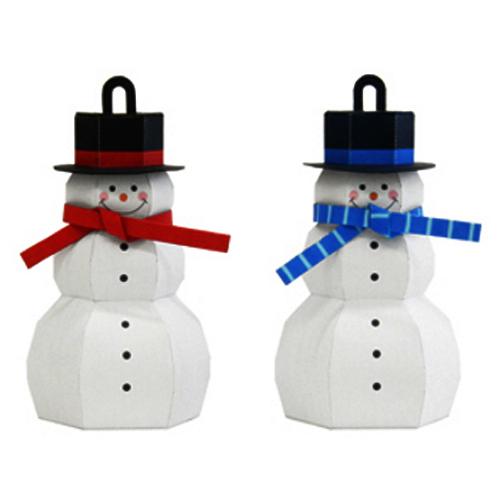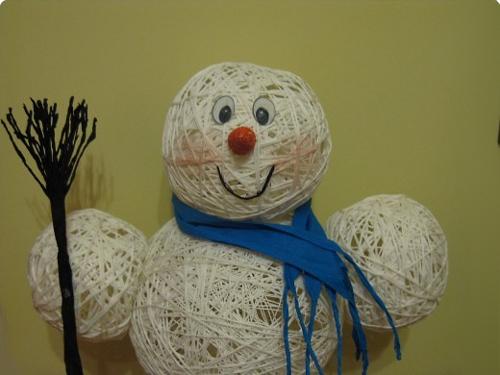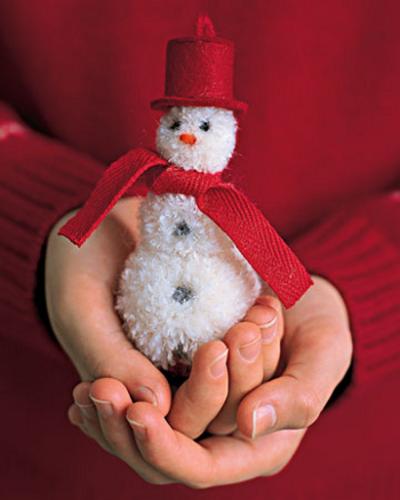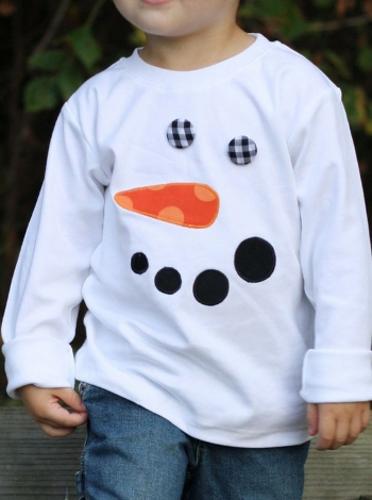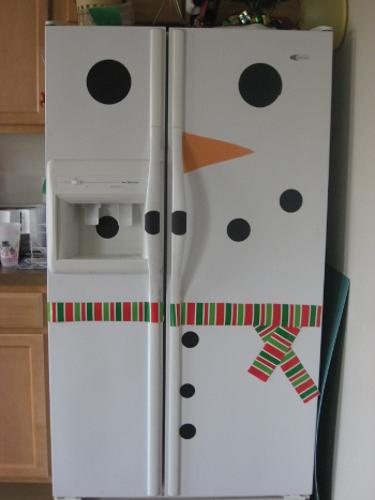 Posted: 10.11.2013 by Decor4all