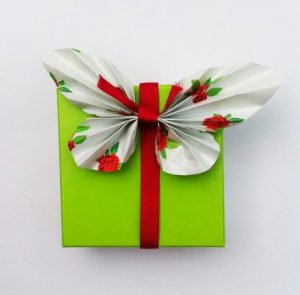 Gifts decorated with delicate paper butterflies decorations mesmerize and delight people. Various in size, color and texture, handmade butterflies decorations are wonderful paper craft ideas that add an artistic touch to gifts and make them feel very special. Butterflies decorations are a symbol of transformation, eternity, joy and unending happiness.
Handmade butterflies decorations are great ideas for decorating gift boxes and bags. Made of paper, these gorgeous, easy to make and cheap decorations create a surprising and interesting detail to special events and holidays. Butterflies decorations are versatile and suitable for any occasion. Paper butterflies decorations are excellent for decorating baby shower gifts and birthday gifts, wedding presents and small after party gifts.
Small and large butterflies decorations are charming. These paper craft ideas are a way to recycle paper in elegant and amazing style, adding the fabulous butterfly theme to gift ideas. Simple and attractive, the butterflies decorations turn inexpensive gift ideas into spectacular and impressive.
Paper craft ideas for decorating gift boxes with handmade butterflies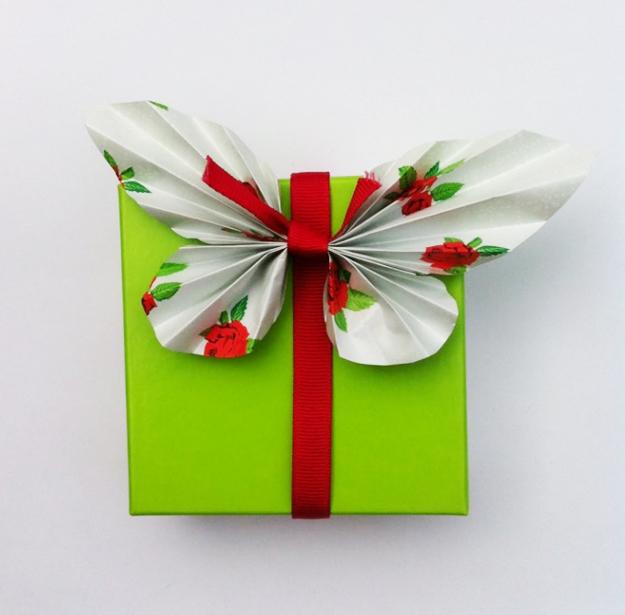 Handmade of paper, butterflies decorations are gracious and opulent. Small items, like tea candles, bottle stoppers or letter openers make fantastic, original and unique gifts when presented in boxes with butterflies designs.
The butterfly theme is pleasant, familiar and popular. These simple butterflies offer great craft ideas for kids and adults, blending a nice way to recycle paper and creating decorating ideas into amazing gift box decorations.
Vintage style mushrooms and butterflies decorations, recycled crafts
7 simple craft ideas, easy to make Christmas decorations
30 snake craft ideas for making kids toys, gifts and home decorations
How to make these decorations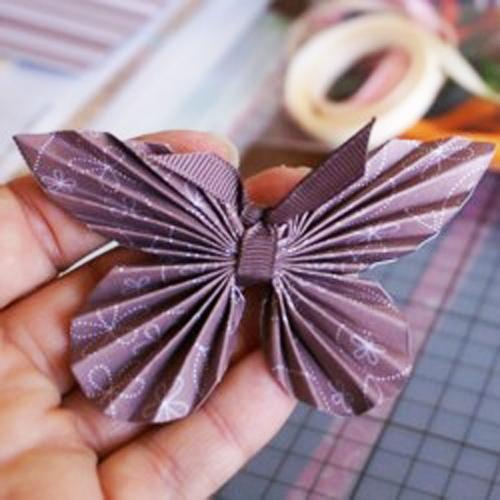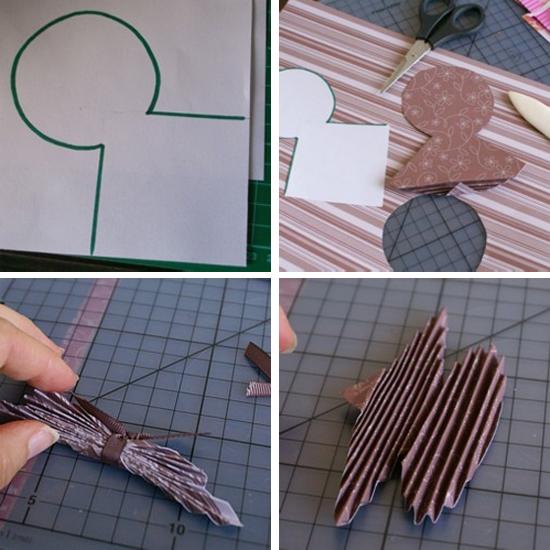 Posted: 18.07.2013 by Decor4all