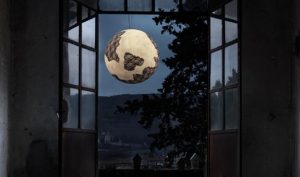 Lace fabrics and lace patterns are versatile and universally appealing. There are numerous elegant and creative ways to add lace to room decor. Your imagination and a sense of style, professional advice and inspirations help create gorgeous room decor accessories, furniture and lighting fixtures that are unique, romantic and stylish.
Lace fabrics are a versatile material. Lace patterns are inspiring and attractive. Decorating with lace fabrics and patterns can be flat or textured, multicolored and plain, lace patterns look fantastic on hard and flexible surfaces, beautifully match any interior decorating style and offer wonderful room decorating ideas.
These Moon-inspired lighting fixtures are adorned with white lace. The lights look romantic and very creative. Envisioned by designer Matteo Ugolini, the lamp shades Ululi-Ulula are unusual and very decorative, adding amazing accents to room decor and enhancing living spaces with a mysterious atmosphere.
Romantic lighting fixtures with lace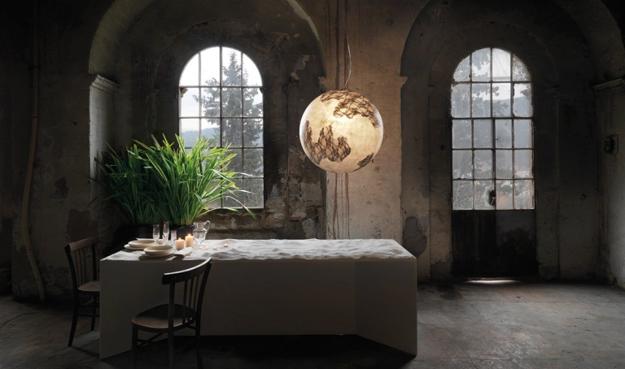 There is nothing extraordinary in any material, but creative room decorating can transform home interiors dramatically. Ordinary glass lights, decorated with lace, look fantastic, enriching room decor with soft glowing light.
The lace pieces turn lamp shades into unique decor accessories. Lace patterns create reminiscent of the sea and craters on the Moon. Beautiful globes look like mysterious distant planets or giant stars, bringing soft glow into room decor and make home interiors feel relaxing and romantic.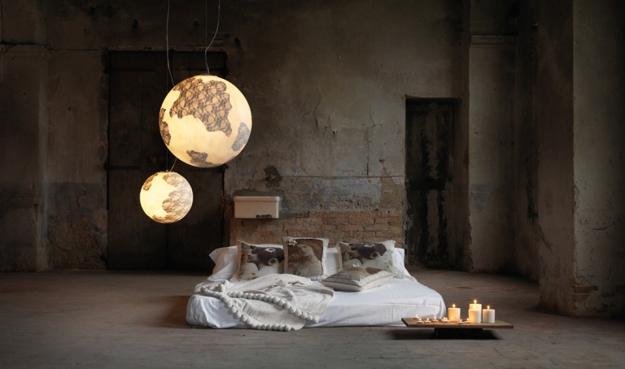 Perfect for any room decor, from dining room to bedroom, these lighting fixtures cone in various designs, styles and colors. Table lamps, ceiling lights and floor lamps bring warm bronze color and cool silver color tones into room decorating.
Modern lighting fixtures with felted lamp shades
Table lamps and ceiling lights by Fajno
Glass tube chandelier Maria, unique home lighting design for Art Deco decor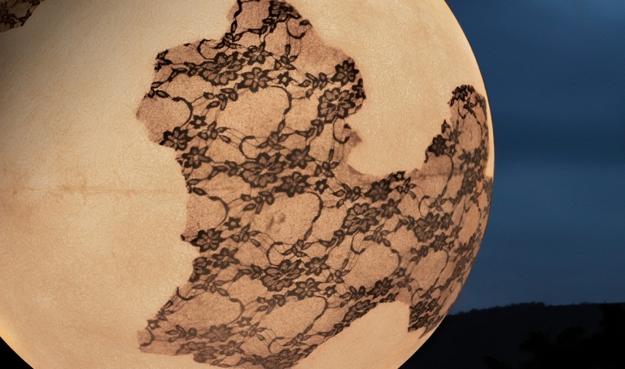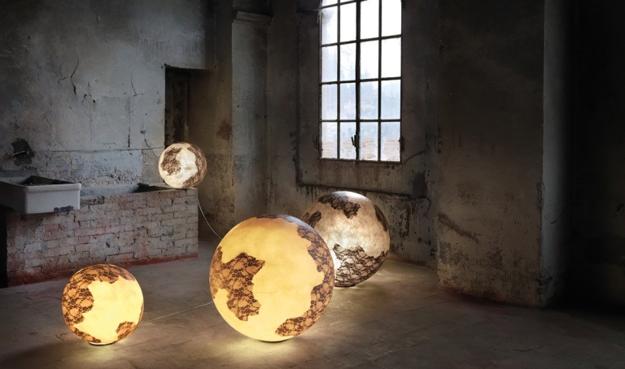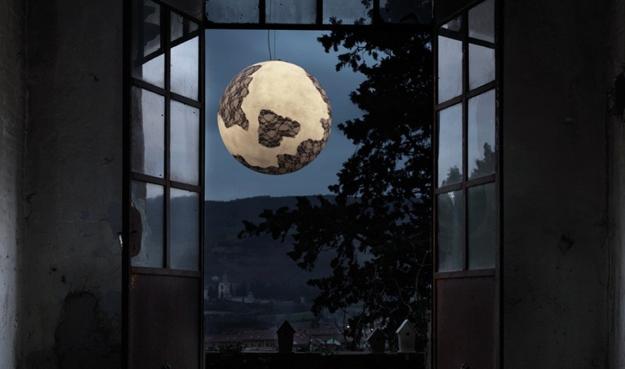 Posted: 16.10.2013 by Decor4all