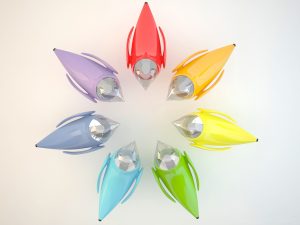 Bird images bring beautiful decorating theme into modern home interiors. Cute Marinas Birds collection of table lamps and ceiling lights is created by Fajno, the design studio in Belarus. Made of wood and glass and painted various bright colors modern lighting fixtures in the form of birds are a nice way to add familiar images of out feathered friends to room decor.
Table lamps, ceiling lights and wall lighting fixtures by Fajno bring spring like, playful and cheerful mood into interior decorating. Sdults and kids will like this wonderful lighting design ideas that make room decor look unique, interesting and attractive.
The collection of wall lighting fixtures, table lamps and ceiling lights, inspired by images of birds tastefully and creatively blend natural materials with plastic. Elegant and laconic design suit any room decor style and can easily match any interior decorating color scheme, offering pleasant and versatile lighting fixture design for modern homes.
Birds inspired wall decorations ideas for kids rooms
Decorative bird house theme and kids rooms ideas
Home lighting fixtures in form of birds
Wooden lighting fixture inspired by small birds
Charming images of birds work well for all interiors. Bird shaped wall lighting fixtures, table lamps and ceiling lights can decorate a cozy suburban home interiors, country homes or a modern apartment. Bird decorations are excellent accents for kids rooms and teenage bedroom decorating. Bird inspired table lamps can give an artistic touch to office decor, connecting it to the nature.
Beautiful images of birds bring life to interior decorating, connecting rooms with outdoor spaces and backyards and creating pleasant, peaceful and relaxing atmosphere.
Images of birds for modern ceiling lighting design
Table lamps, ceiling lights and wall lighting fixtures, inspired by images of birds, reflect one of modern interior trends that invite natural decorating themes into modern homes.
Bird image for wall decoration, modern wallpaper, stickers and painting ideas
Creative and beautiful wallpapers, kids room decor ideas
Images of birds on modern wallpaper, wall stickers with feathered friends and bird decorations are timeless trend in interior decorating that can be enriched with bird-shapes lighting fixtures.
Wall lights from Marinas Birds collection
Unusual and creative lighting fixtures from Marinas Birds collection are available in many bright colors and natural wood finish, and can satisfy any taste, making wonderful gifts and inspiring home decorations. Room decor with wooden lighting fixtures that look like small birds will feel natural, pleasant and very stylish.
Colorful plastic table lamps for stylish interior decorating
Posted: 13.05.2012 by Decor4all