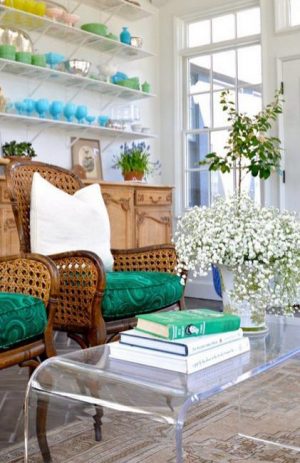 Malachite green colors are rich and beautiful. As all green colors, these modern color design hues are fresh and peaceful, symbolic and fascinating. Modern decor ideas, inspired by malachite minerals and gemstones, create fabulous home interiors and office designs that evoke images of forests, grasslands, and semiprecious decorations. Green colors feel healthy and natural, giving unique charm and sophisticated luxury to modern decor ideas.
Green colors in malachite hues vary from turquoise and deep green colors to pale green pastels and light green color tones which looks like almost neutral colors. All malachite green colors are wonderful color choices for home decorating. From wall art to room furniture and green accessories, such decorative pillows, details of beautiful wallpapers, window curtains, books or floor rugs, green colors transform modern decor bringing freshness and chic. Decor4ll shares a collection of modern decor ideas that demonstrate how to use these rich colors in all your rooms.
Living room design with green accessories and furniture looks fantastic. Green color hues of decorative pillows, throws, wall art or stone table tops add a sense of fresh energy to interior decorating, invigorating modern decor ideas and creating an excitement. Green home furnishings, green upholstery fabrics and green accessories evoke the outdoors and look pleasantly inviting turning any space into welcoming, connected to the nature and attractive environment.
Red and green color combinations for spring and summer decorating
Green paint colors and green wallpapers for modern bedroom decorating
Malachite green colors in modern decor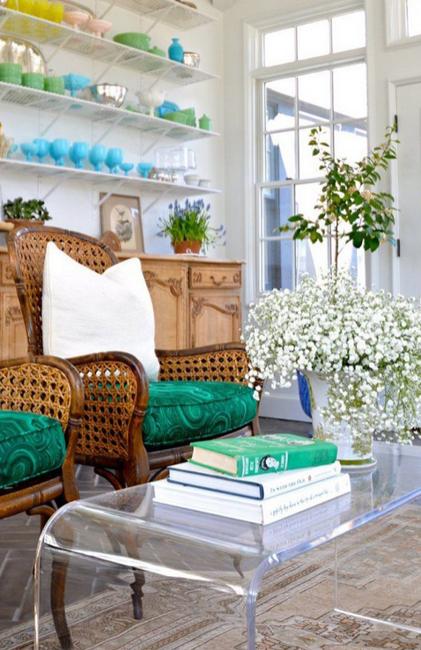 Room furniture in green colors, dark and light green accessories evoke a soothing sense of tranquility and serenity. Malachite green color hues are an excellent choice for bedroom decor. Green color hues, from turquoise and deep green colors to pale pastels and light green color tones create a subtle sense of natural peace that help people relax and rejuvenate.
Malachite green color hues are versatile, suitable for both genders. These green colors can be used for kids room decor offering a smart compromise for color design. When paired with other hues rich green colors can gibe another dimension to modern decor.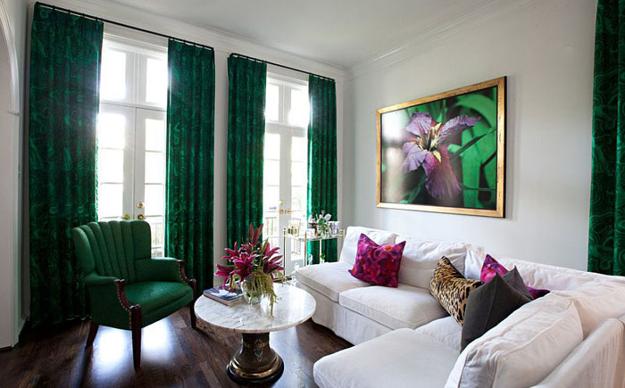 Rich and soft green color shades create inviting spaces. Matching decor colors or combining green colors with black and white decorating adds beautiful contrasts to interior design and turns any room onto vigorous living spaces. When paired with red colors, yellow color shades, especially golden colors, malachite green colors create a festive ambiance. Dark and light brown colors, beige, gray color, turquoise and all blue color tones look harmonious with green colors.
Dining room decorating with white, turquoise blue and green colors
Green paint color and green accessories for small kitchen decorating
Decorating with green colors is both beautiful and relaxed. Green colors symbolize life and grow while at the same time create peaceful, soothing and tranquil environment. The versatility of green colors makes this interior design color choice suitable for all rooms, work and living spaces.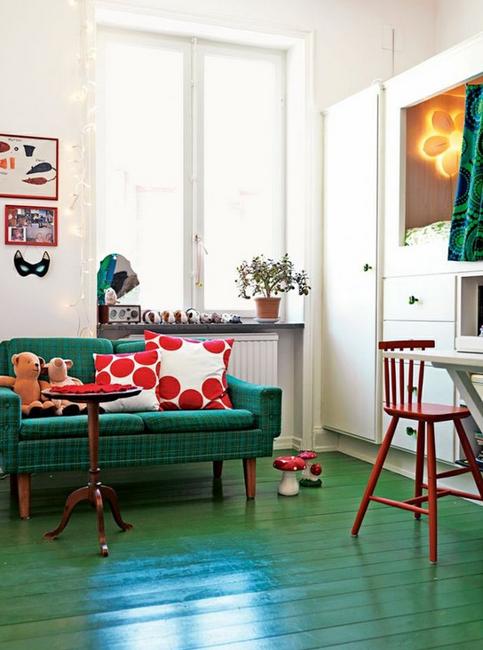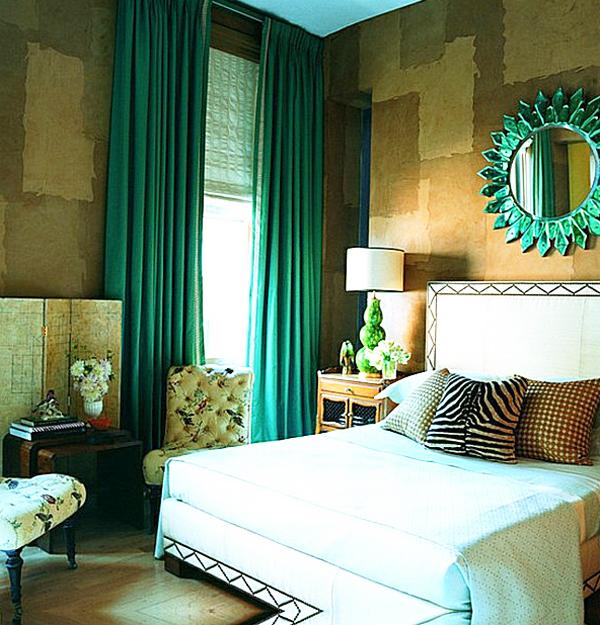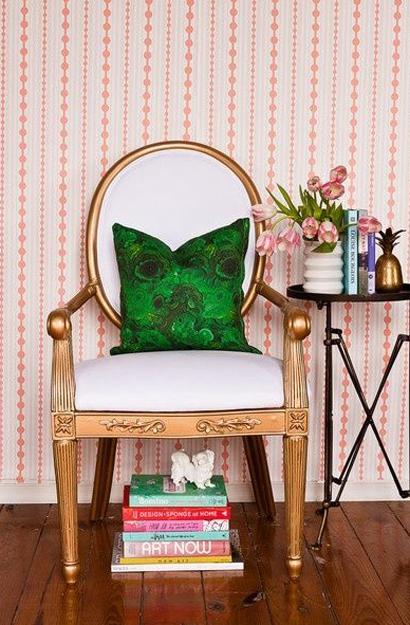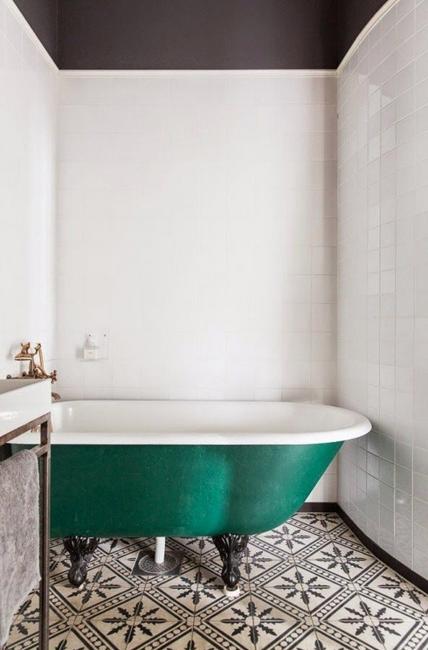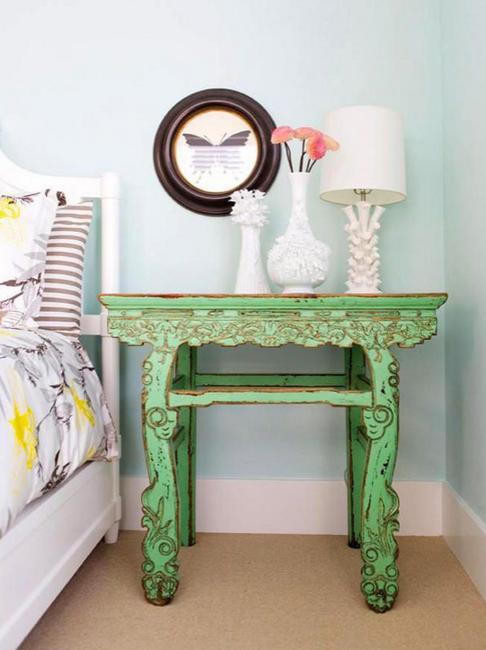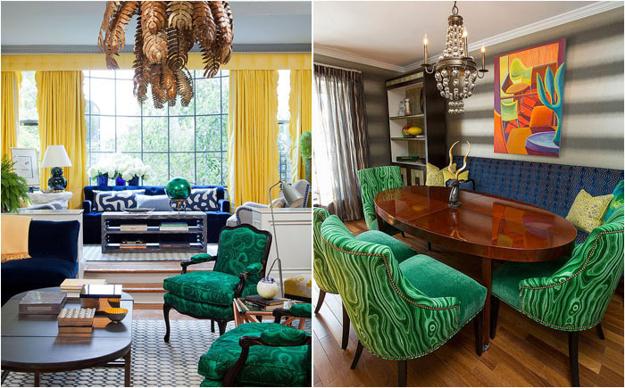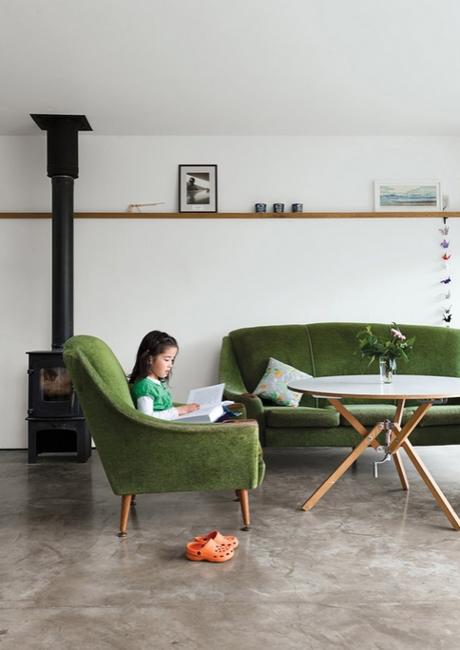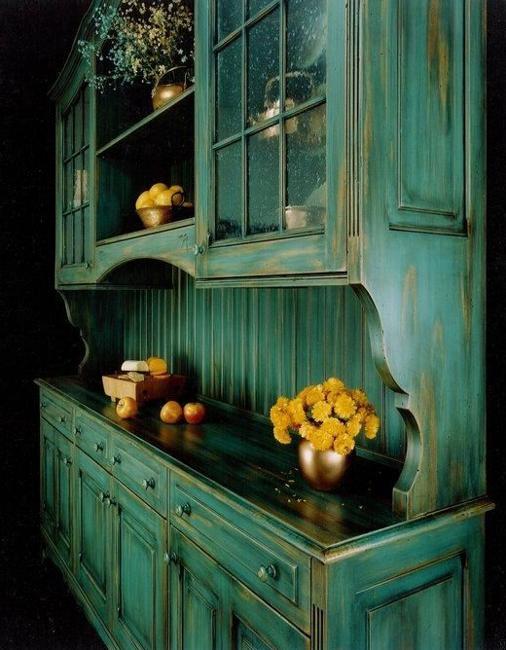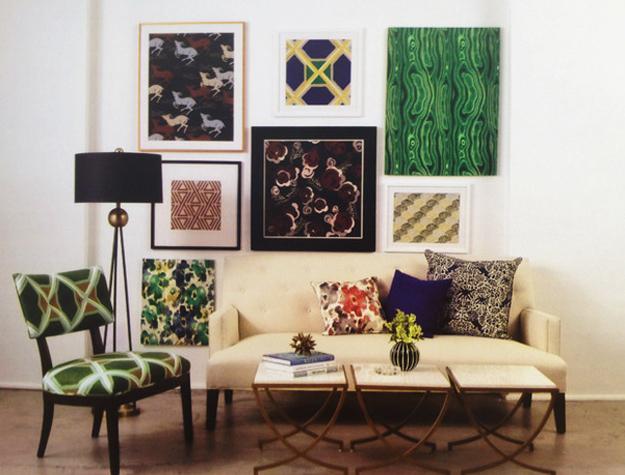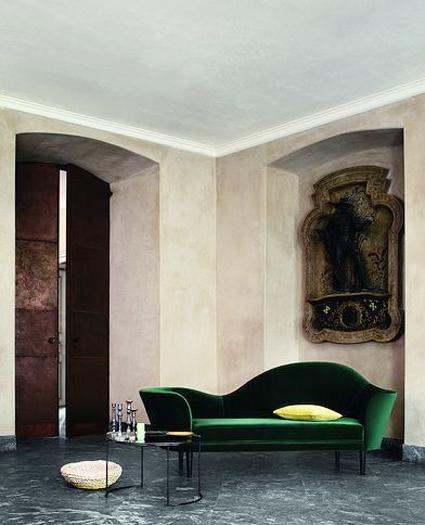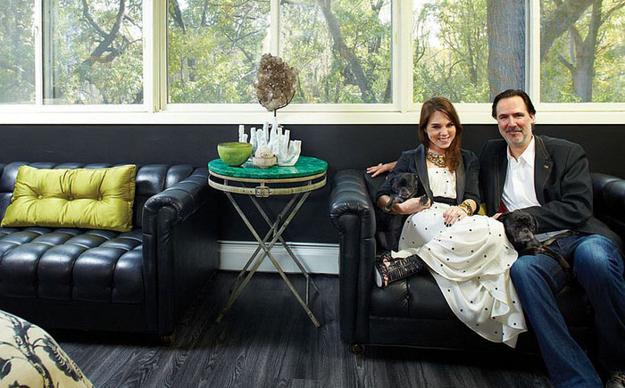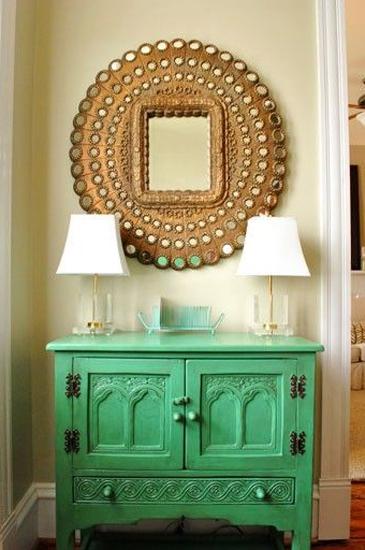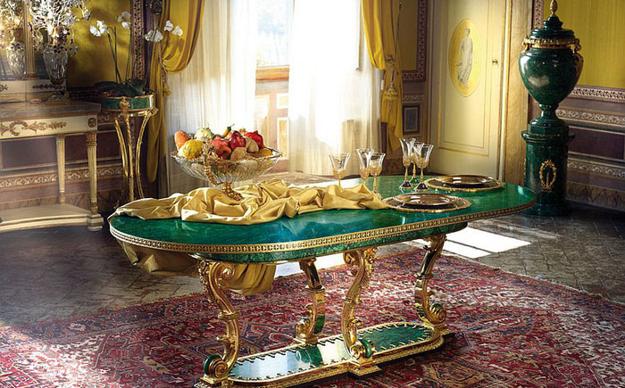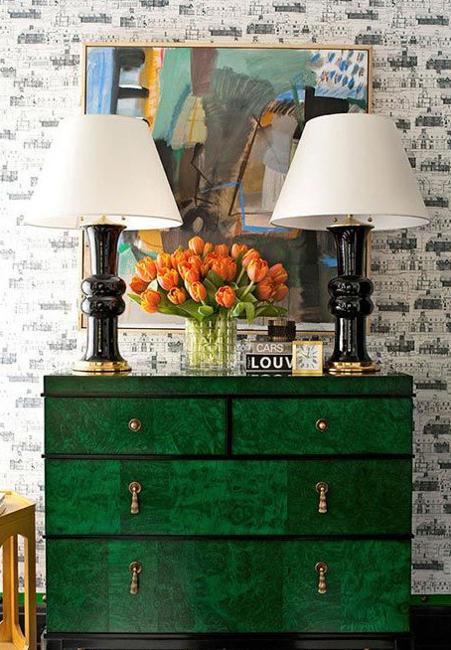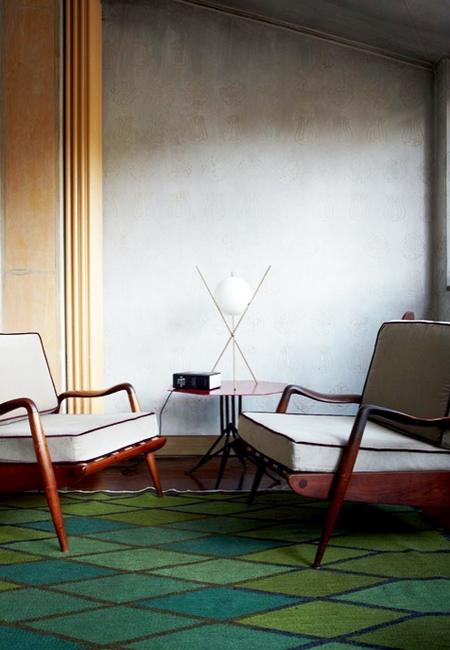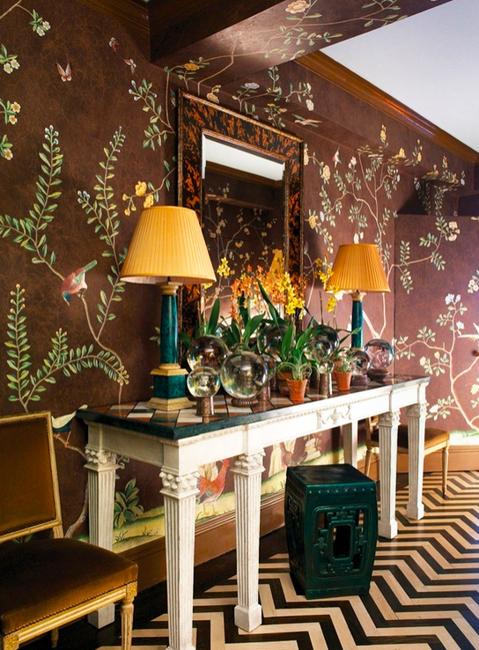 Posted: 27.04.2015 by Decor4all