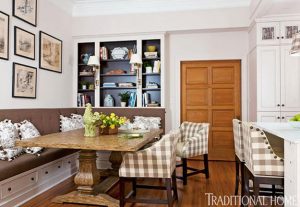 Small kitchen design can look unique, cozy and stylish. Beautiful and functional kitchen design ideas, combined with gorgeous decorative patterns and neutral colors, are great for creating cozy, comfortable and elegant small kitchen decor.
Choosing the right color for small kitchen design is very important. Soft white shades and light neutral colors look gorgeous and make small kitchen design appear modern spacious. Soft white tones and light neutral colors visually expand small spaces and compliment cozy small kitchen design.
Space saving furniture, that is comfortable and attractive, help carve out more space while adding comfort and appeal to small kitchen design. Soft white decorating ideas, mixed with universally appealing brown colors, enrich kitchen design with relaxing mood and compliment elegant kitchen decorating.
Modern kitchen decor in neutral colors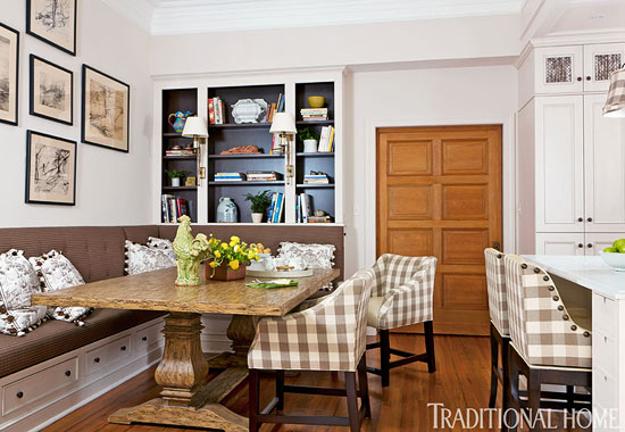 Brown colors are wonderful for inviting and peaceful kitchen decorating. Simple and familiar decorative patterns and geometric shapes compliment calming, functional and modern kitchen interiors.
Brown-white decorating accents create welcoming atmosphere and make this kitchen design unique and beautiful. Lamp shades and seats, curtains and wooden furniture look fabulous together.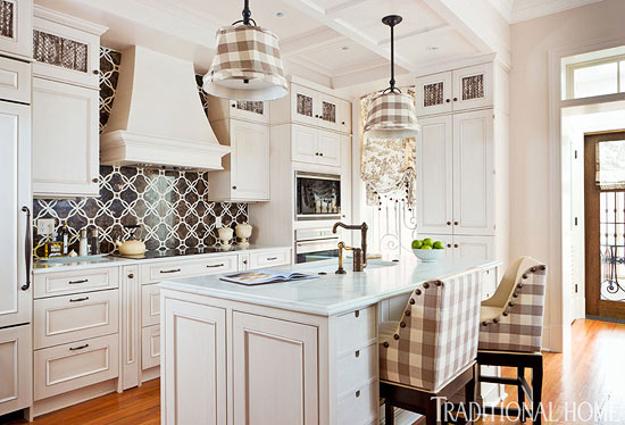 Soft white and brown colors add attractive contrasts to this kitchen interior and create interesting and elegant small kitchen design with classic wooden furniture and kitchen decor in neutral colors.
21 summer decorating ideas to brighten modern kitchen decor
26 modern kitchen design ideas in vintage style
Beautiful kitchen backsplash design with the Venetian pattern on a brown background add golden accents to this small kitchen decorating and turn the space into incredibly elegant and chic small kitchen.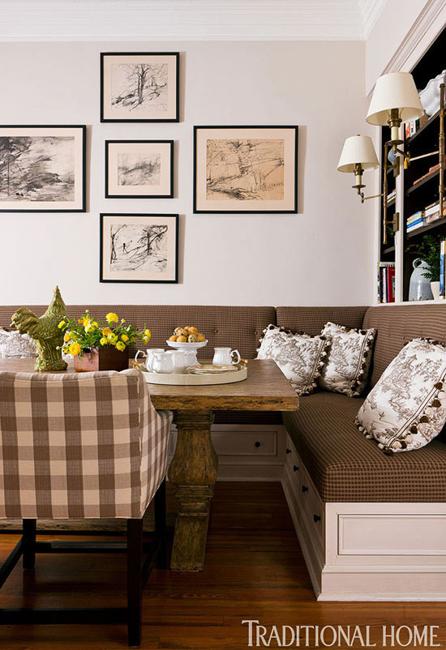 The white walls are decorated with black and white art, enhancing elegant simplicity of neutral colors contrasts. All kitchen decorating elements remind traditional English kitchens, that look beautiful, comfortable and expensive.
White decorating ideas, modern kitchen decor in timeless style
5 creative kitchen decorating ideas recycling and upcycling what you have
Kitchen lights on walls match the style, enhancing an elegant look and stylish feel of this small kitchen design. The functional space is turned into gorgeous small kitchen with a large work area and comfortable dining furniture.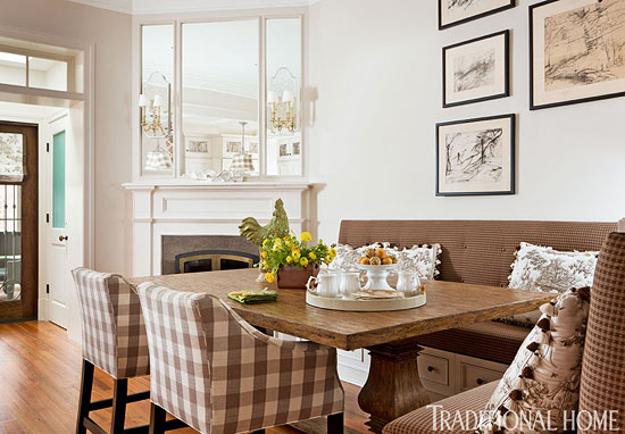 A beautiful dining table brings warmth of solid wood into modern kitchen decorating and adds a gorgeous centerpiece with fabulous legs to modern kitchen decor. The natural beauty of wood, its texture and neutral colors look fantastic with unique shapes and traditional decorative patterns.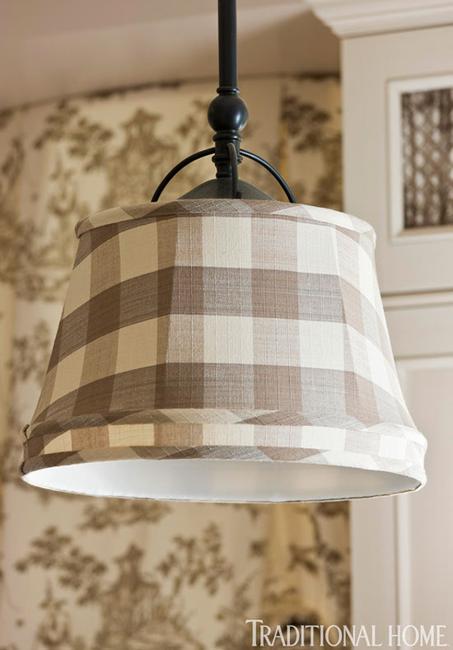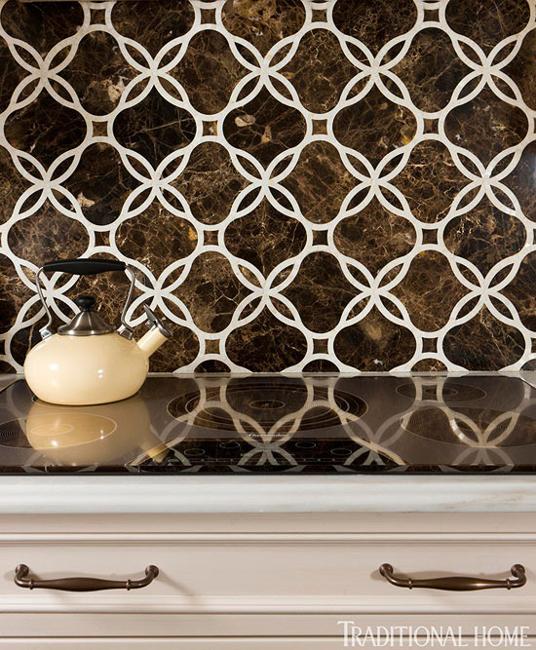 Posted: 19.01.2014 by Decor4all