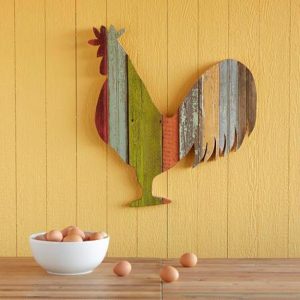 Wood crafts are perfect home accents to make for room decorating or selling online. Handmade rooster decorations are fun to design and decorate. Colorful woodworking projects, Christmas tree decorations, and table accents require a few skills, creativity, and patience. However, roosters are fantastic craft ideas for kids and adults that can enhance interior decorating or help make extra money. Decor4all brings a collection of inspiring wood crafts to get you thinking of ways to save money on home decorations and rediscovering the nostalgic theme.
Made of solid wood pieces and plywood roosters turn into bright home decorations with colorful paint, ribbons, buttons, and original fabric details. If you've designed small toys of plywood before, birdhouses, trinket boxes or birdhouses, then a rooster can be your next, beautiful, and enjoyable project. Just divide the rooster design into simple shapes, draw, measure, cut plywood, and paint.
Wood craft ideas
Decorate with anything you have, from feathers to ribbons and buttons. There are numerous wood craft ideas for kids and adults, – from Christmas ornaments and decorations for house address numbers to table decorations, to centerpieces for all seasons. You can adorn your wood crafts with intricate or geometric patterns and add colorful fabrics details. Unleash your creativity to envision original, surprising, and unique home decorations.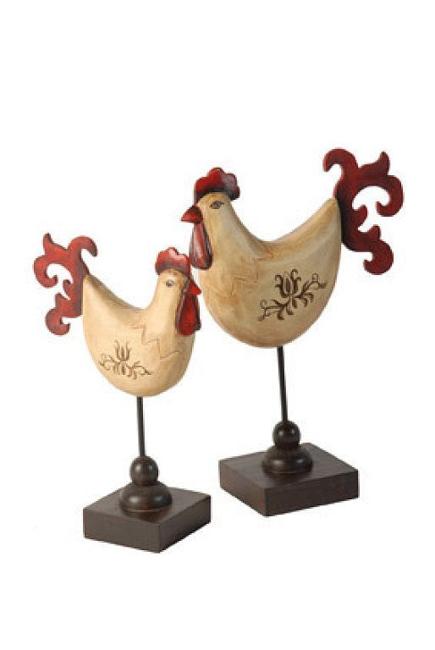 There are numerous wood craft ideas for kids and adults, – from small Christmas ornaments, unique Christmas tree decorations, Easter accents, details for house address numbers to centerpieces, perfect for all seasons. Wooden roosters can look rustic if you use salvaged wood materials or bold if you sand and paint your designs. Cock decor is fabulous. Even basic rooster designs look amazing. You can decorate your wood crafts with patterns and
Wood crafts, ideas for decorating with beads
Cross stitched wood, original ideas for home decorating
Precut wood shapes are another fabulous way to create eye-catching rooster accents. Precut wood cocks from your local craft store are time-saving and cheap ideas that bright paints and modern patterns turn into amazing home decorations. Drilling holes and adding ribbons turn little roosters into festive and bold Christmas tree decorations. Painting a cock black creates a beautiful Halloween decoration. Orange color accents beautifully enrich fall decorating ideas.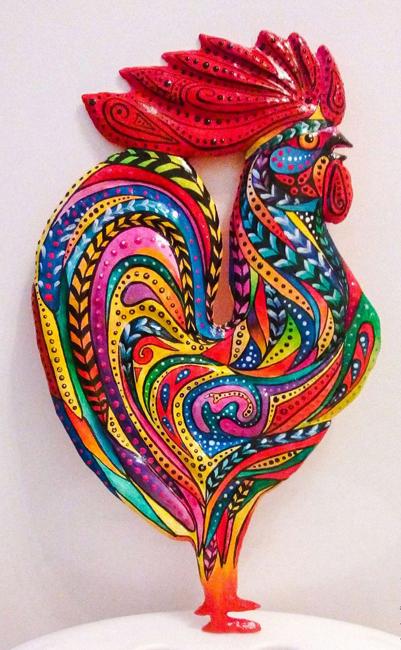 There are numerous creative things you can do with rooster crafts. White painted decorations are fabulous accents for contemporary interior decorating, while jazzy bird designs beautifully emphasize country home decor ideas. Wooden roosters can work as jewelry holders and a stand for a hat. Wooden crafts can keep your keys and feature hooks for accessories. Wood cocks make lovely wall art and decorations for party tables. They give an informal, rustic, and warm vibe to your home decorating.
Interior decorating with wooden ladders
Eco-friendly table decorations and centerpieces, driftwood craft ideas
Table decorations
Beautiful table decorations and centerpieces with the wood crafts look elegant, original, and delightful. Door wreaths decorated with wooden cocks create a welcoming atmosphere in your home. Floral arrangements and rooster figurines make dining table decoration feel bright and festive. There is no limit to what you can do with wood crafts and how to use wood crafts to emphasize the creative and attractive decorating theme.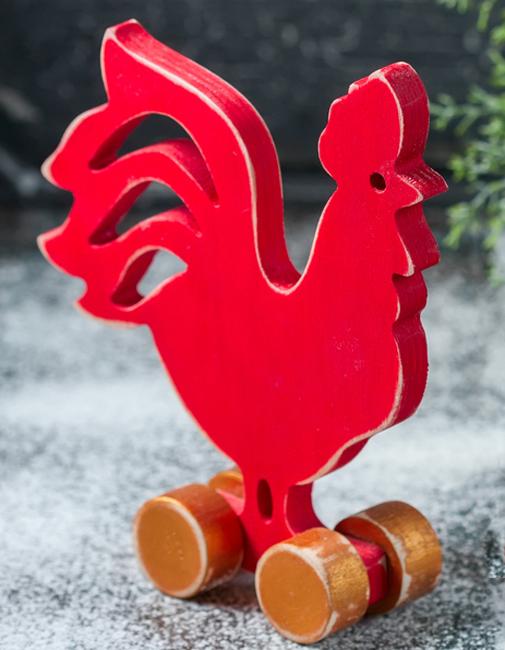 Making money
Also, wood crafts sell quickly online allowing artisans to make money. Wooden figurines and handmade decorations have a universal appeal, and many people lack time or skills to accomplish woodworking projects. If you are eager to start any woodworking project, roosters are just one of the beautiful decorating themes that people like to invite into their homes.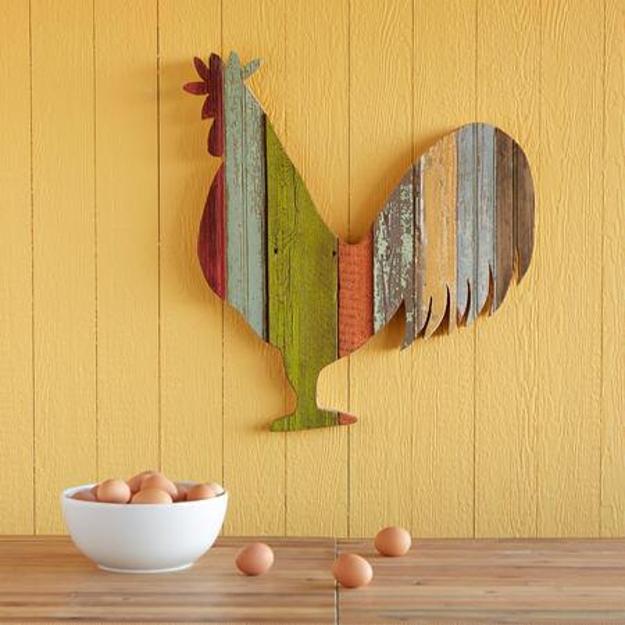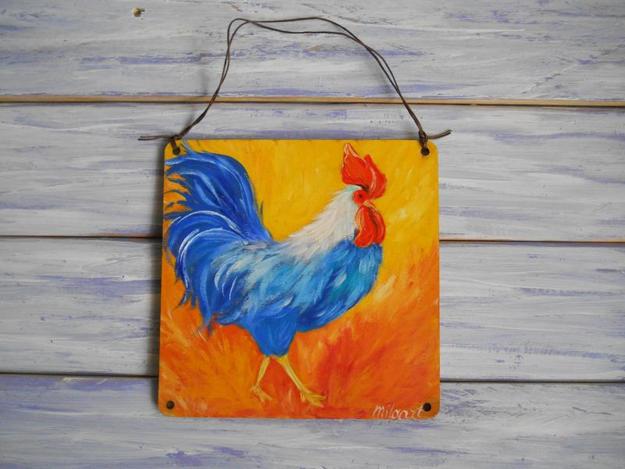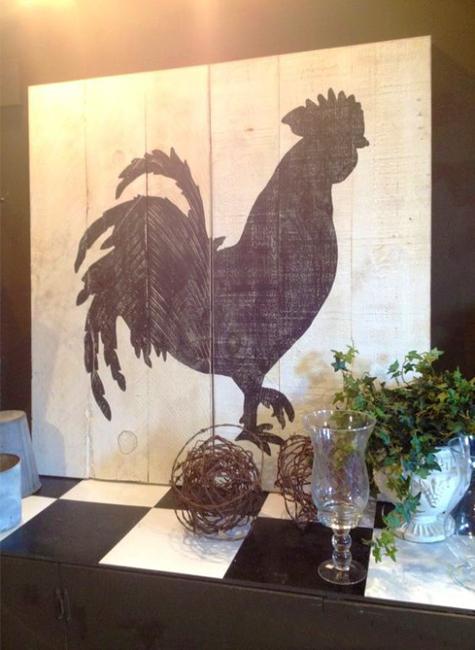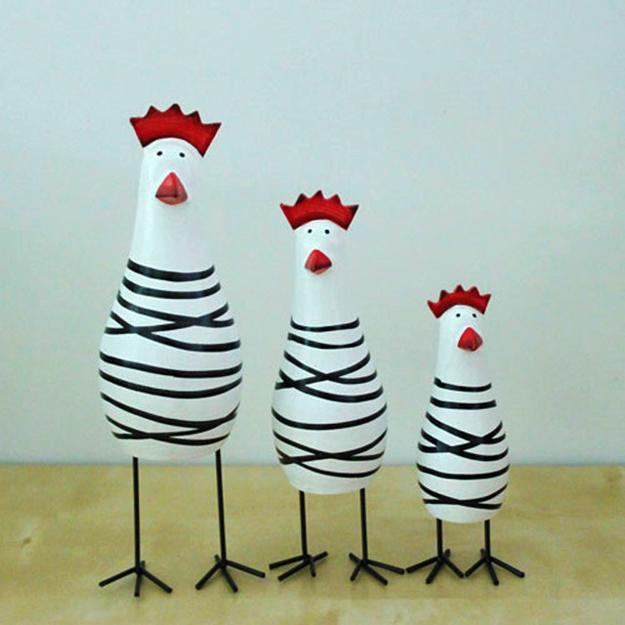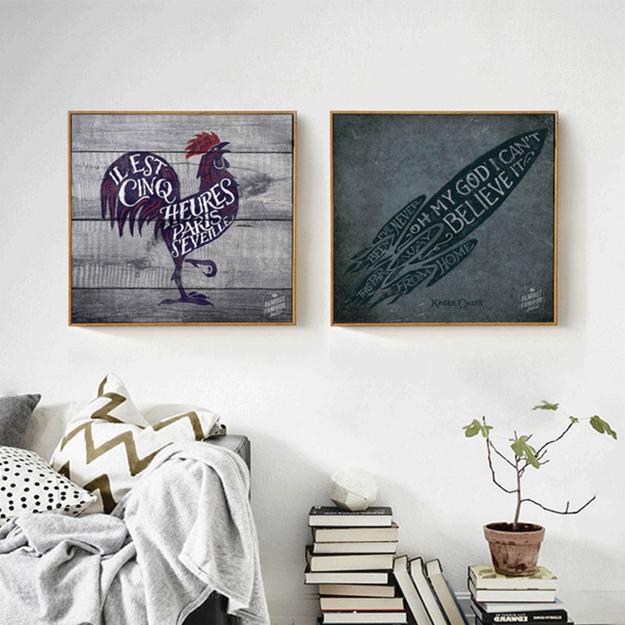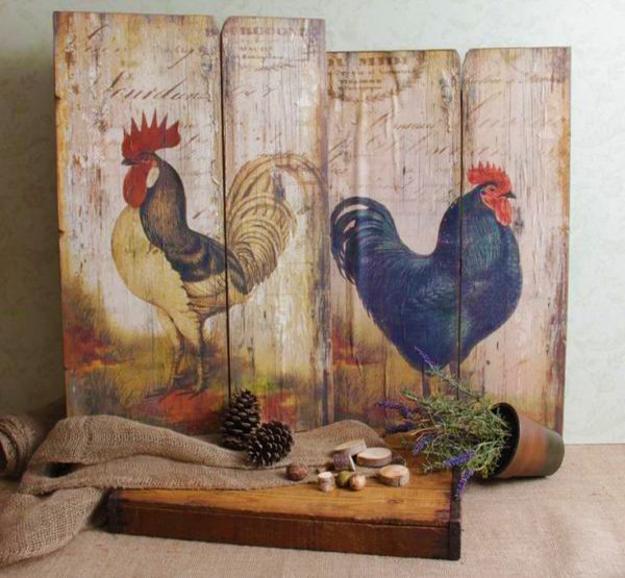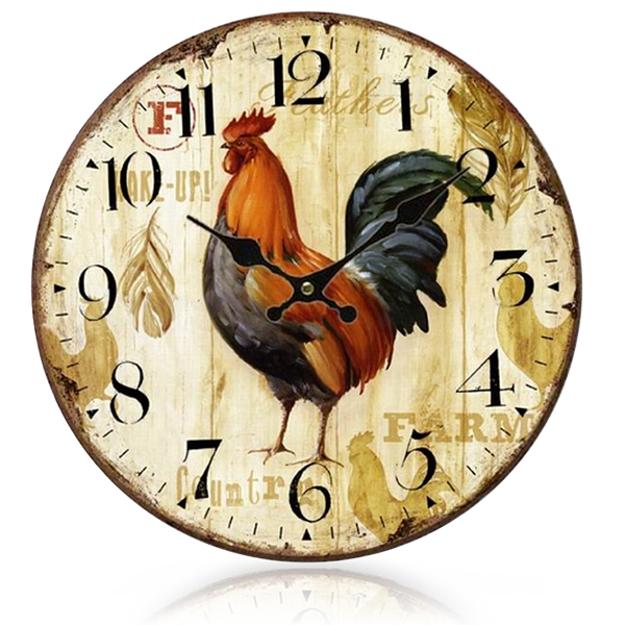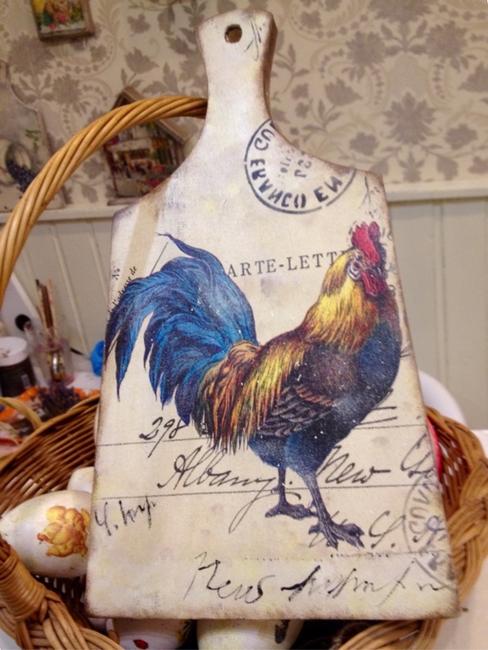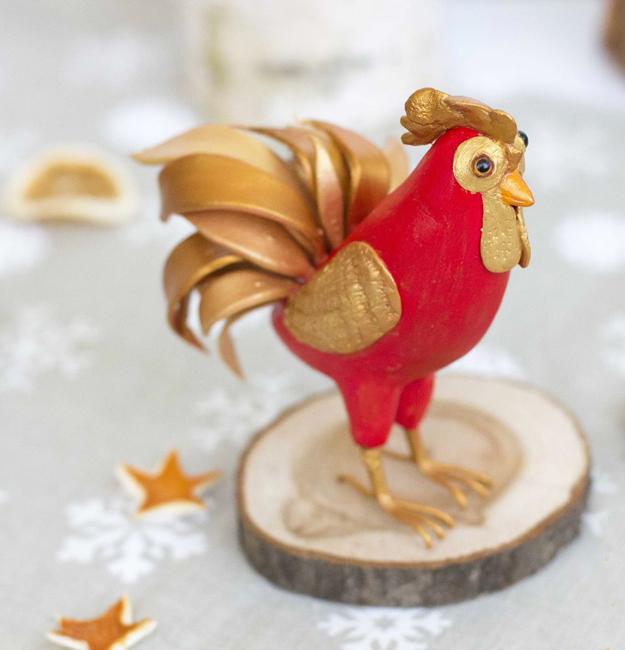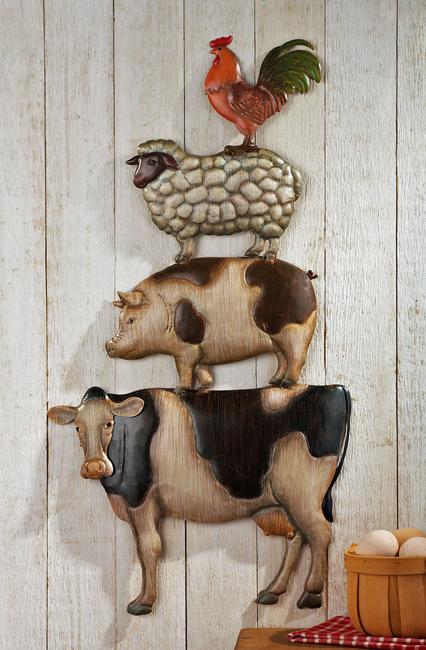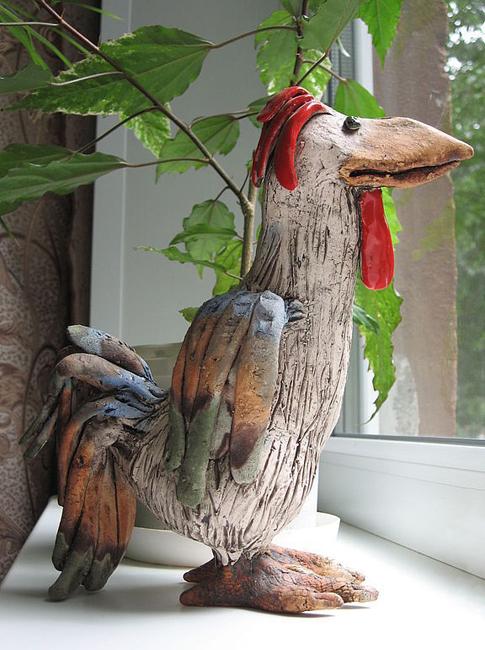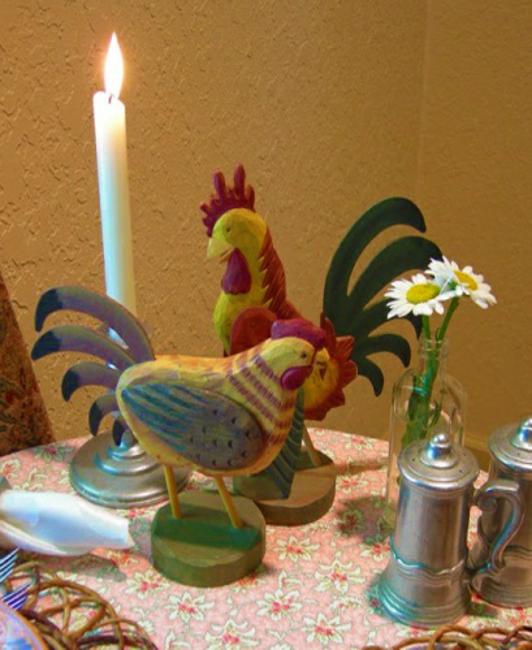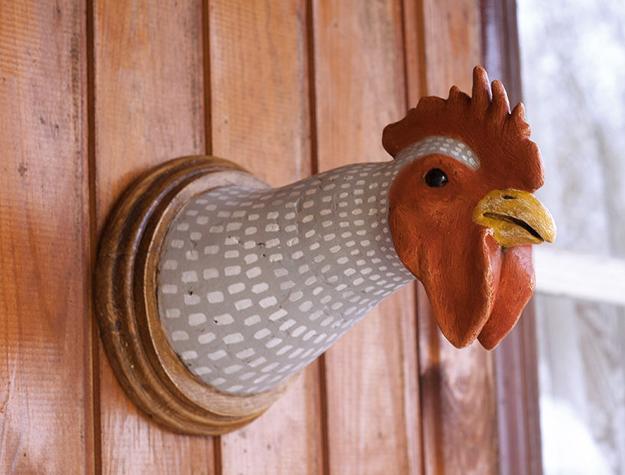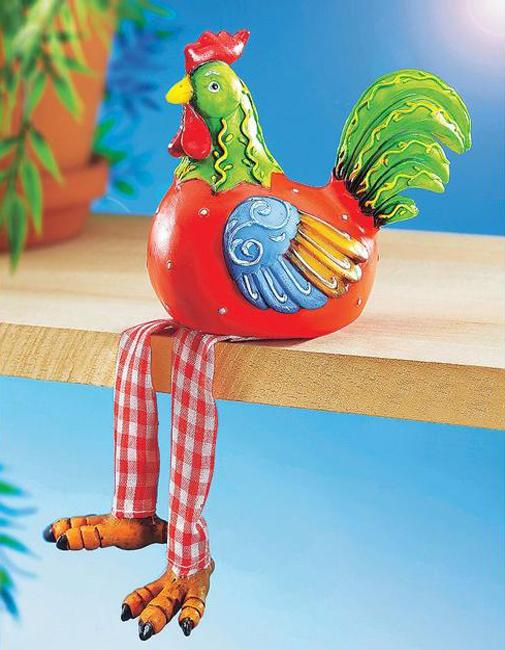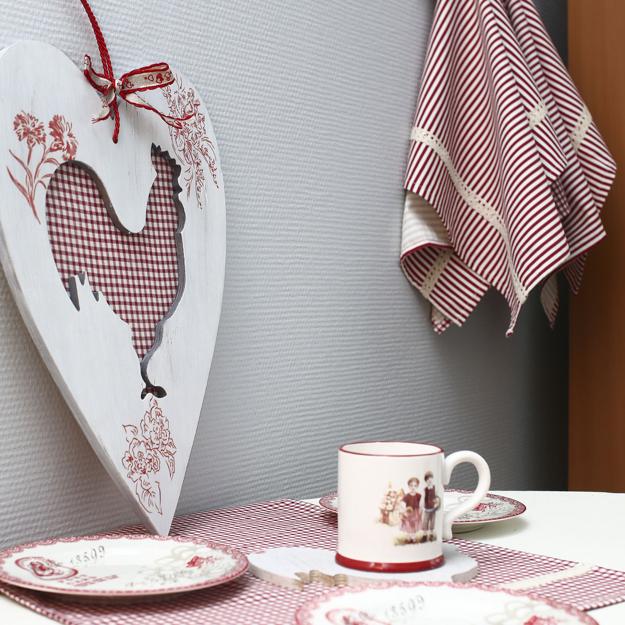 Posted: 17.09.2017 by Decor4all