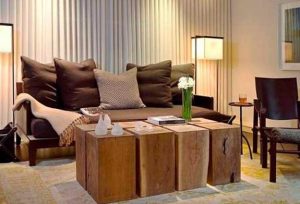 Eco style is pleasant and relaxing. Ideas in eco style are perfect for country home decorating and traditional interiors. Rustic wood and natural stones, driftwood recycled crafts, and unique home decorations made with natural materials are excellent interior decorating ideas for modern interiors in eco style. Decor4all collection of beautiful interiors demonstrate how to blend accents in eco style into modern interior design and room decor.
Interiors in eco style are one of latest trends in decorating and design. Eco-friendly materials and natural room decor allow to experiment with home furnishings and interior colors and create a fabulous fusion of styles. Interior decorating experts recommend choosing modern furniture made with natural materials like wood, light metal, glass and natural stones while avoiding plastic furniture and synthetic materials in eco style home decorating.
Interior decorating ideas in eco style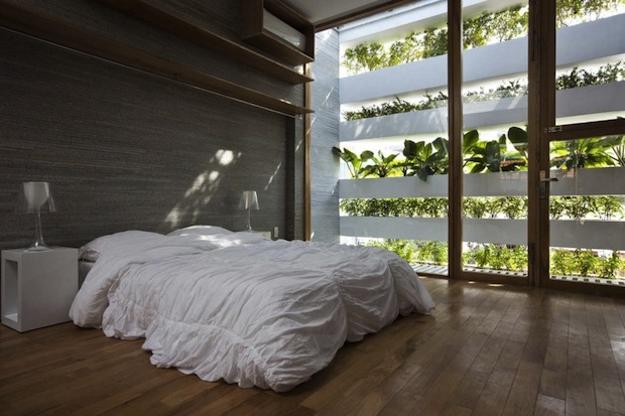 Pottery and recycled crafts made from environmentally friendly materials like clay, wicker, wood and natural rope are stylish and beautiful, attractive and versatile, suitable for any interior decorating in eco style. Modern kitchen design and bedroom decorating ideas in eco style blend natural material with eco-friendly products for homes and create attractive, relaxing and comfortable living spaces.
22 bamboo home decorating ideas in eco style
Modern house design and room decor in eco style
Wool, cotton, linen, silk, clay, glass, bamboo, wood and metal create gorgeous combinations for eco style decorating. Modern interiors can be softened and beautified by using home textiles and decorative fabrics made with natural fibers. Window curtains and lamp shades, tablecloths and napkins, pillows and blankets, floor rugs and furniture upholstery fabrics give numerous ideas for adding accents in eco style to modern interior decorating.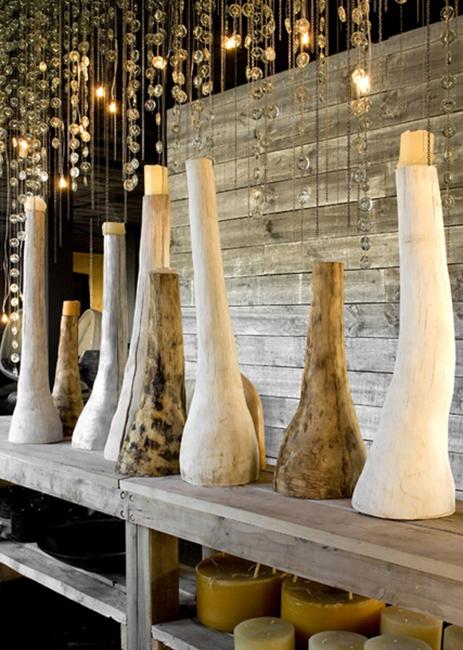 Wooden flooring ideas, wooden walls and ceiling designs, bamboo and wicker furniture or decor accessories, natural rope and twines are great ideas for interior decorating in eco style. Wicker baskets, lampshades, floor mats or sisal rugs are the beautiful symbol of eco-friendly interior decorating.
Striped wallpaper for modern interior design in eco style
Happy Scandinavian homes, decorating ideas and nature-inspired themes
Fresh flowers and dried herbs, floral arrangements and wooden crafts, twines and burlap fabric are perfect for emphasizing modern interior decorating in eco style and creating comfortable, stylish and relaxing room decor.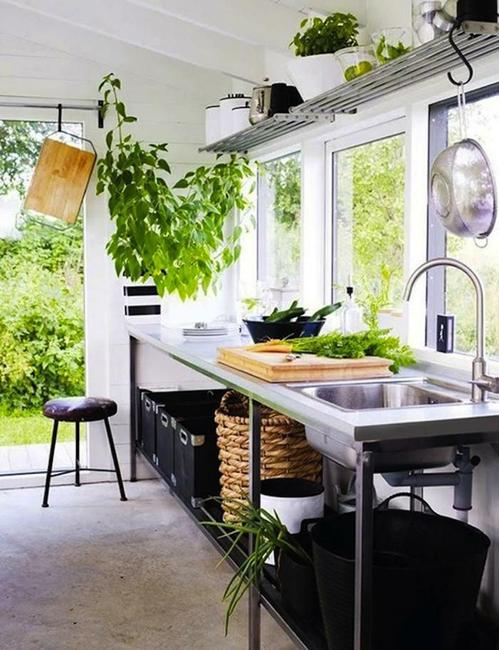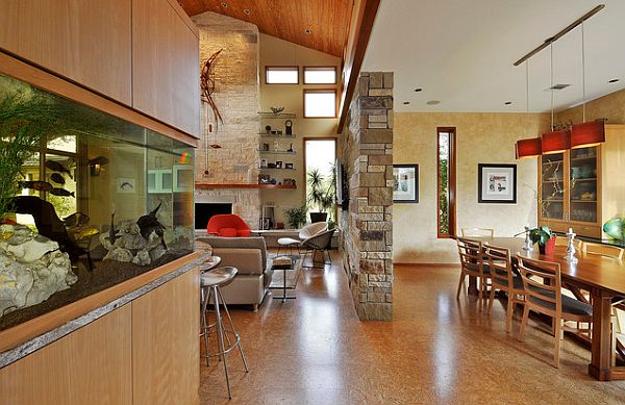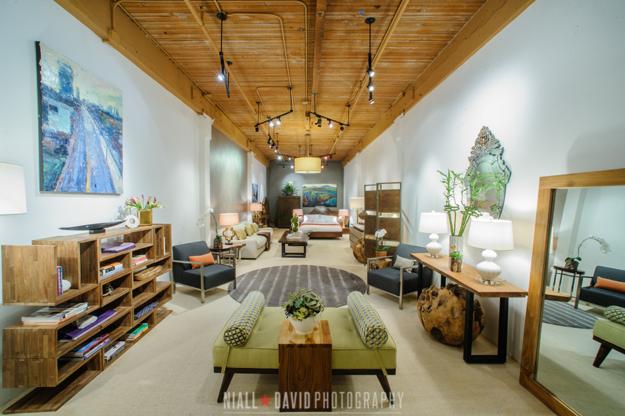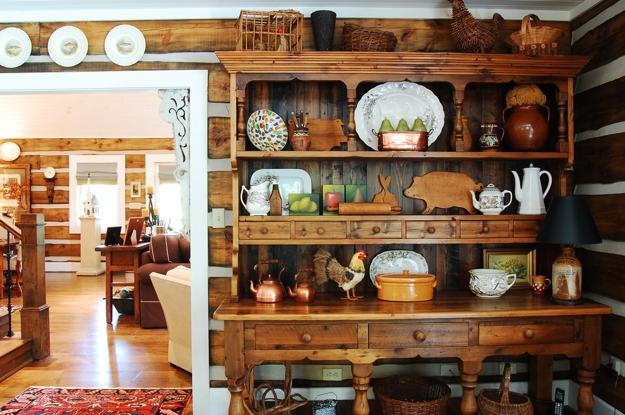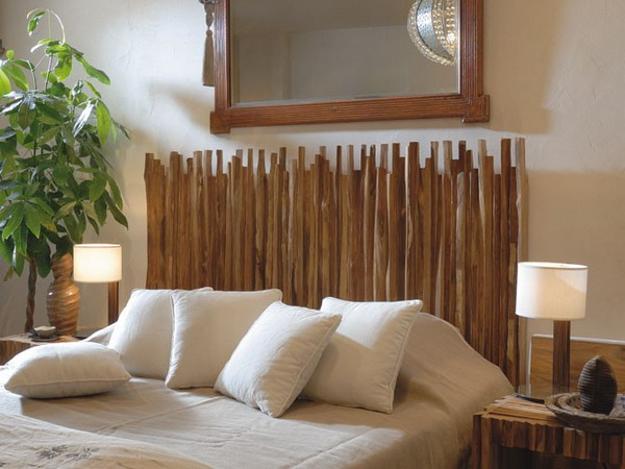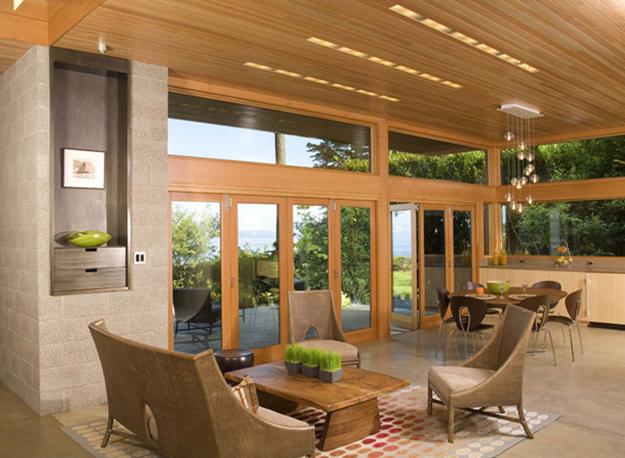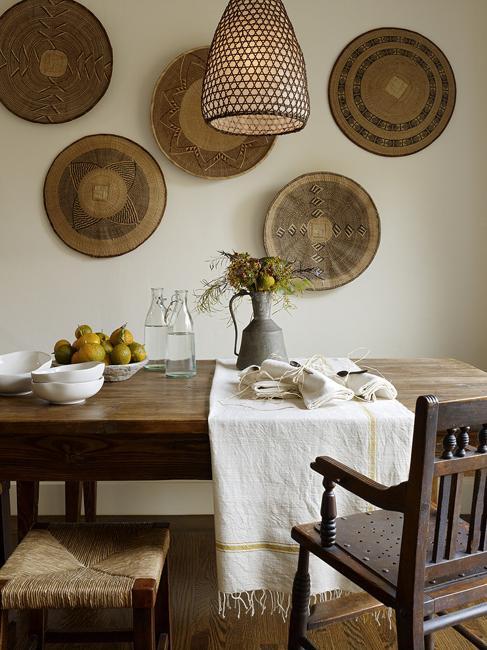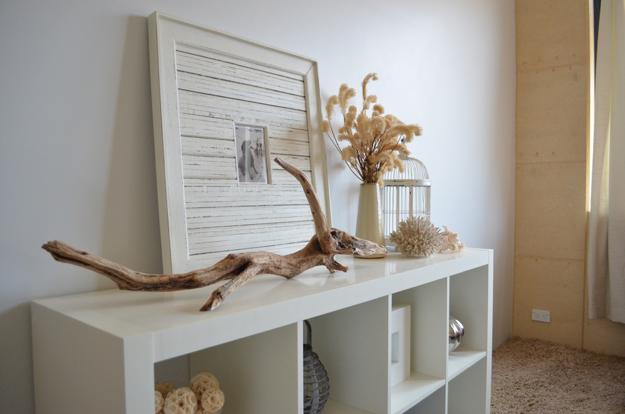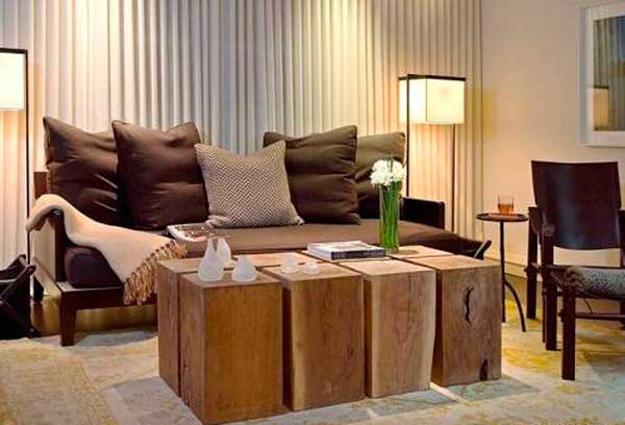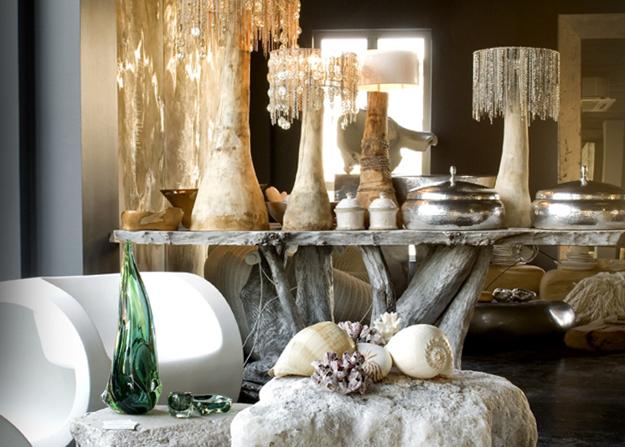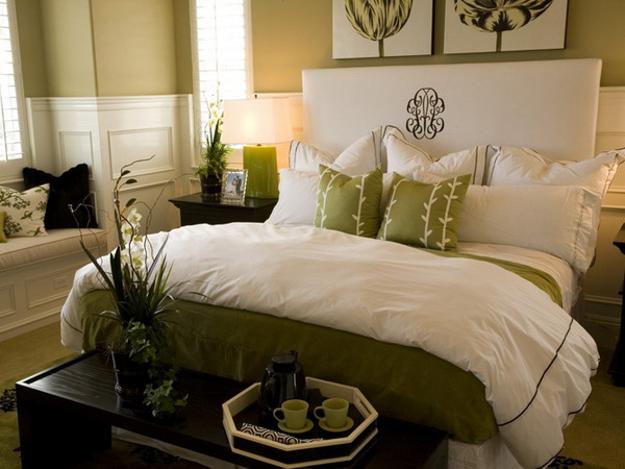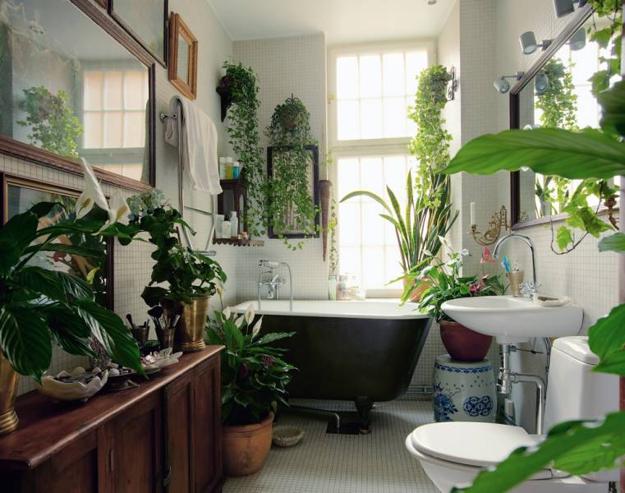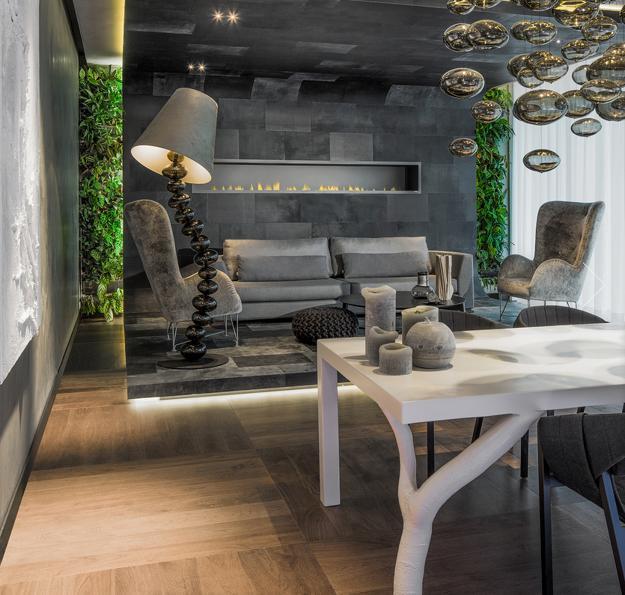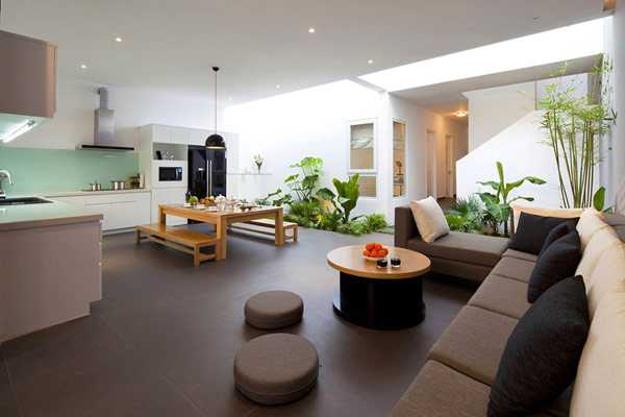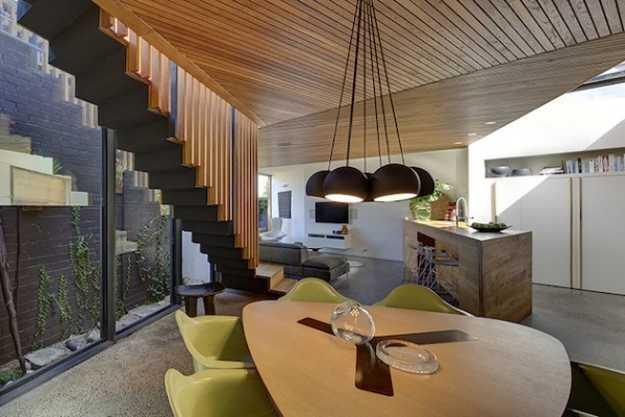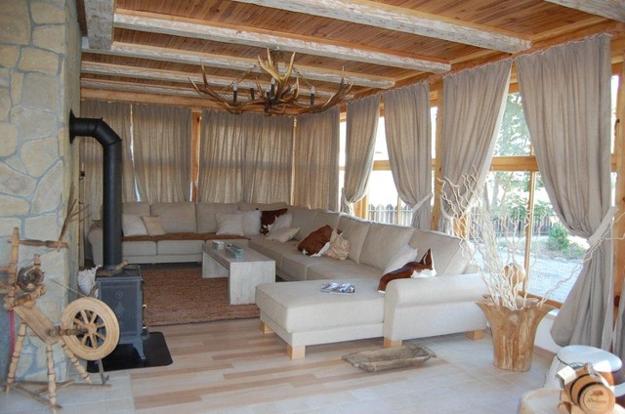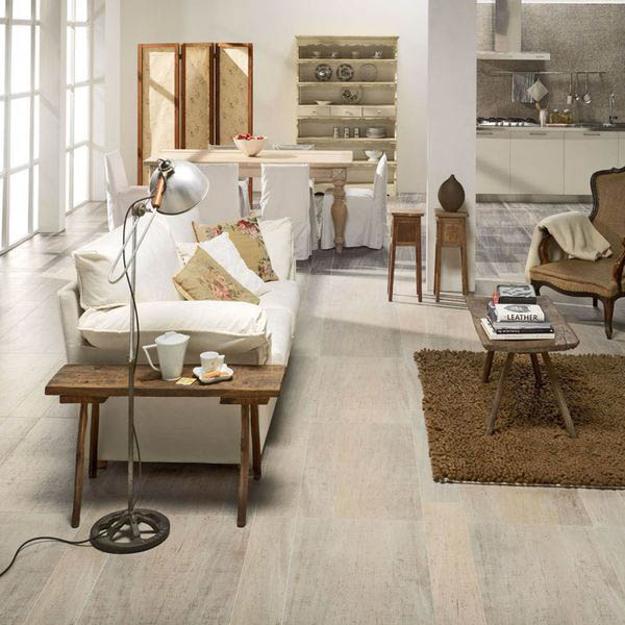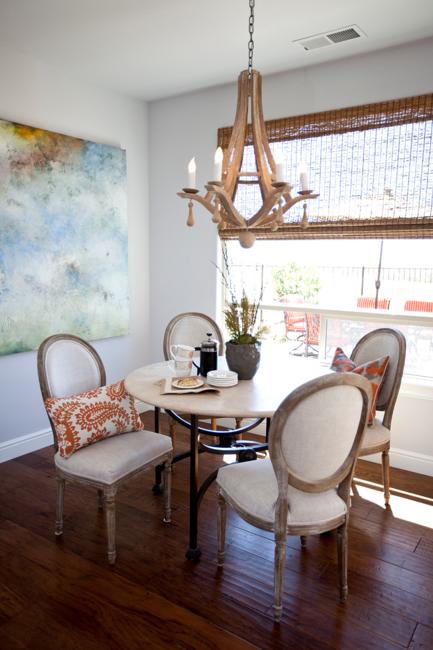 Posted: 08.09.2017 by Decor4all