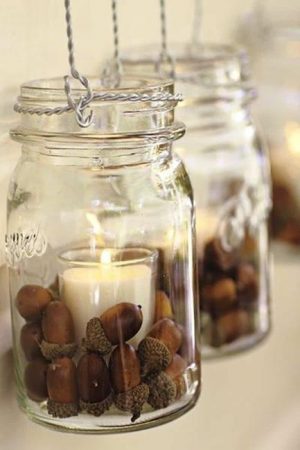 Acorn crafts are fun ideas to make beautiful handmade Christmas decorations. Winter is the time that brings crisp air and vibrant holiday decorations. Acorn crafts can add some warmth and spice to your Christmas decorating ideas and create Christmas tree ornaments and table centerpieces that capture the feel of the season. The Decor4all collection of acorn craft ideas can inspire you to explore handmade Christmas decorations and make beautiful accents for the winter holidays.
Acorn wreaths are excellent decorations for the wall. Spruce up the living room, family room, or any other room in the house that needs some Christmas touches. Add pinecones and winter-themed accents to your wreaths for unique and gorgeous winter decorating.
DIY Christmas ideas, acorn holiday decorations
Fall craft ideas for kids, toys created with acorns
Handmade Christmas decorations with embroidery
Winter acorn crafts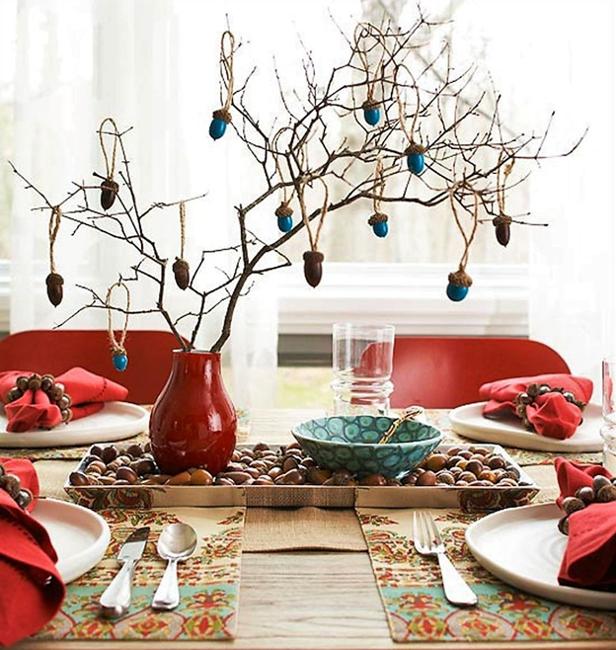 Winter wreaths
Give the front door or a window a little flavor with a winter wreath created with acorns. You can add berry branches, vines, and green branches to original winter wreaths. Also, add holiday decorations in the shades of gold, red, silver, blue, and white. Attach small Christmas tree decorations to the wreath with glue or wire. Add a bow or a few bells for an added flair.
Easy winter craft ideas, handmade Christmas decorations
Denim ornaments, winter holiday decor ideas
Last-minute Christmas ideas for home decorating
Table centerpieces
Christmas table centerpieces and decorations made with acorns are stunning and elegant. Be creative and resourceful at the same time by turning acorns and candles into spectacular pieces of art for holiday tables. Fill glass vases or jars with acorns, Christmas tree ornaments, pinecones, apples, and dried citrus fruits. Place one centerpiece on the living room coffee table and the other one in the dining room, displaying unique, beautiful, handmade Christmas decorations on your holiday tables.
Acorn napkin rings
Add acorn crafts to winter table decoration with lovely acorn napkin rings. For each napkin ring, drill tiny holes in acorns, wire the acorns together in an alternating top-to-bottom sequence, and twist the ends of the wire together.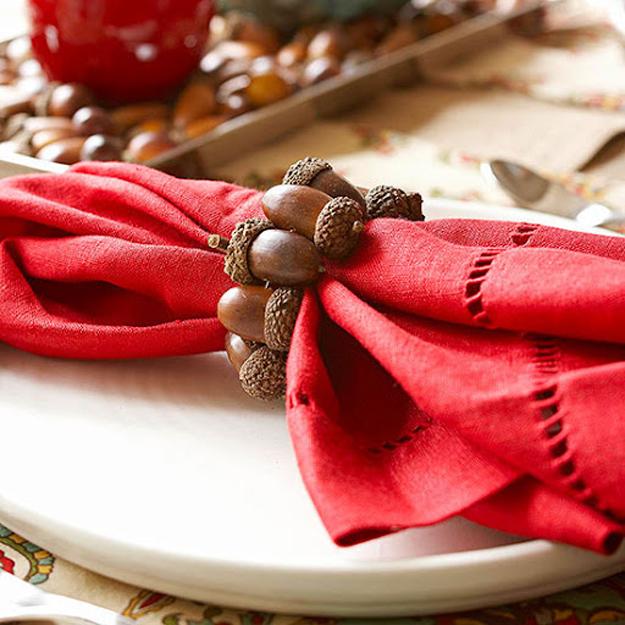 Window decorations
Acorn crafts can elegantly spruce up any winter window decorating ideas. Miniature wreaths and acorn garlands are perfect accents. Add other handmade Christmas decorations, old holiday tree ornaments, ribbons to garlands, and window wreaths showing beautiful creations that enrich Christmas decor.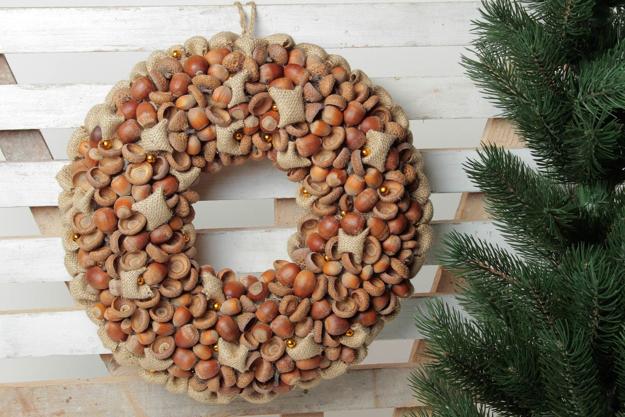 Acorn craft ideas help embrace the winter season by giving your home a festive touch with handmade Christmas decorations. Simple, elegant, and eco-friendly holiday decorations give any home a warm, inviting look that will last the entire holiday season.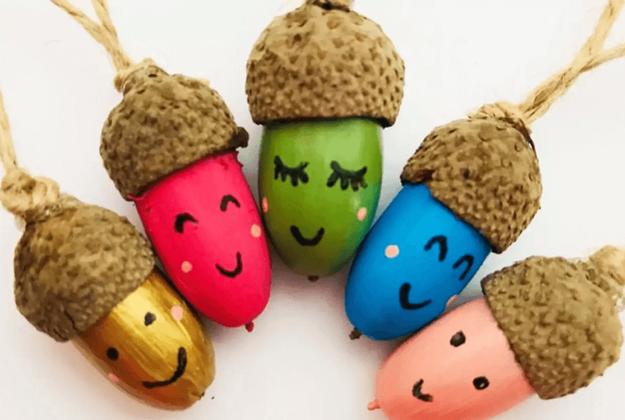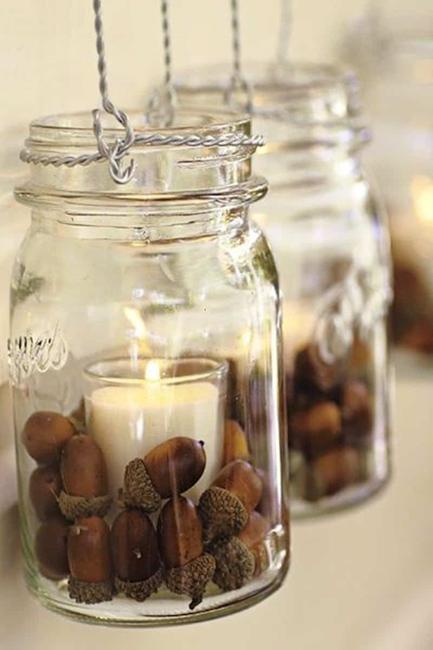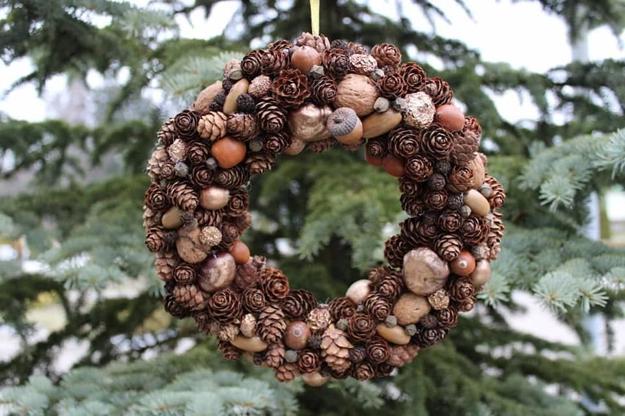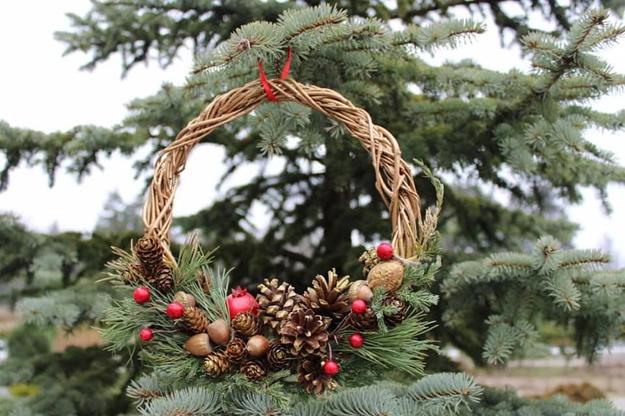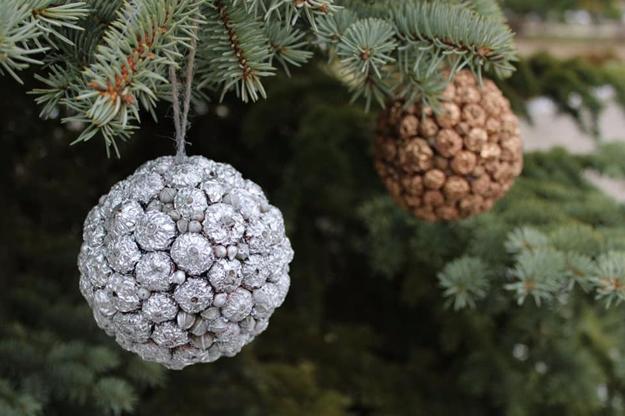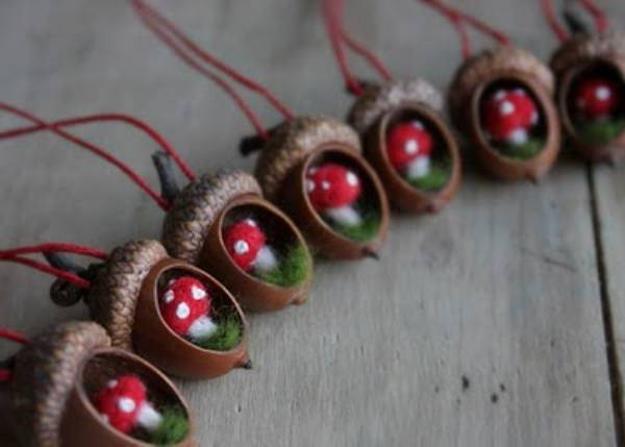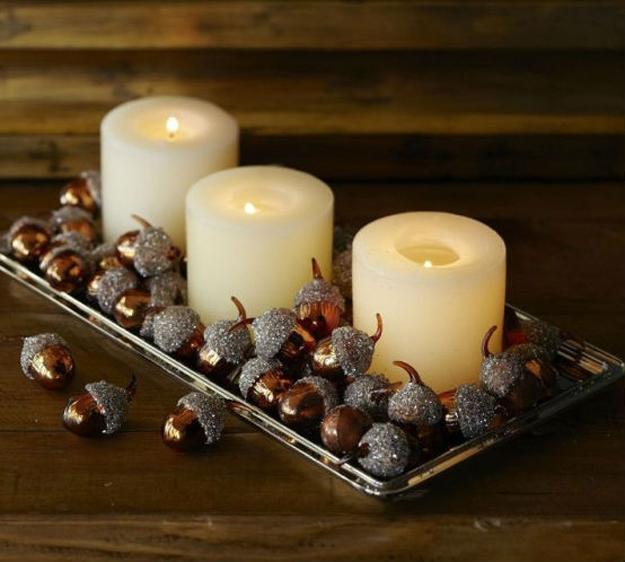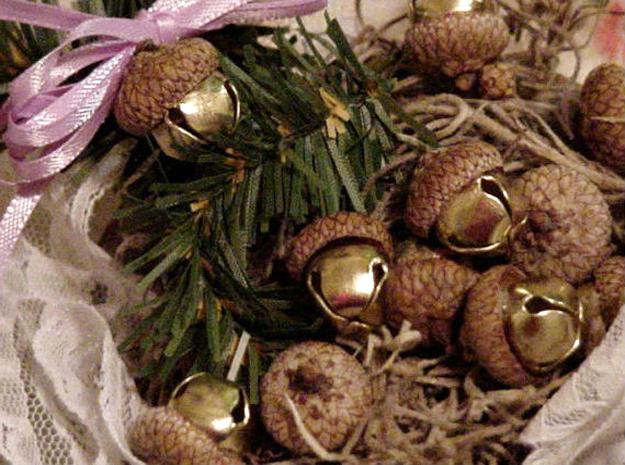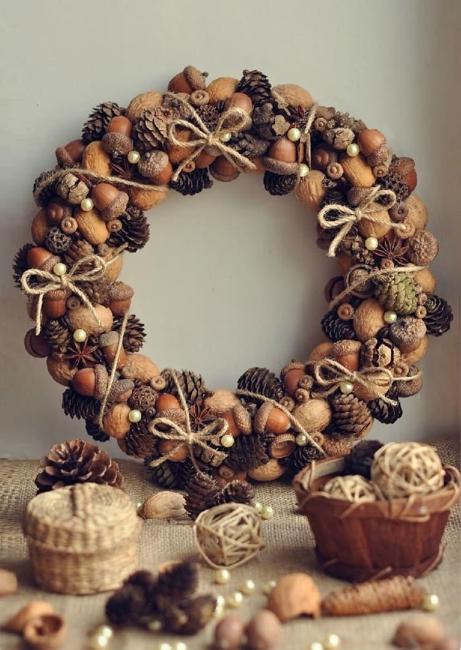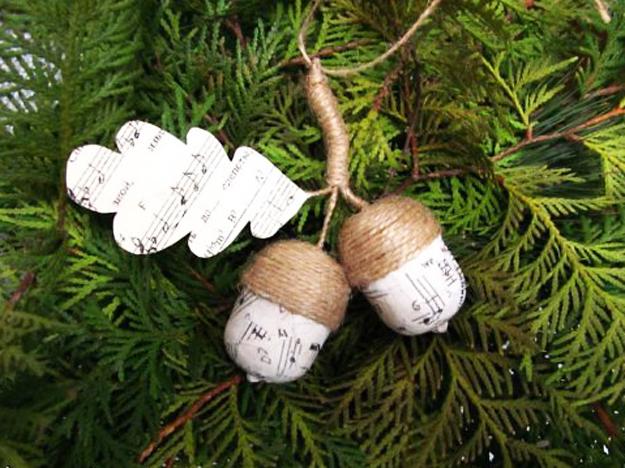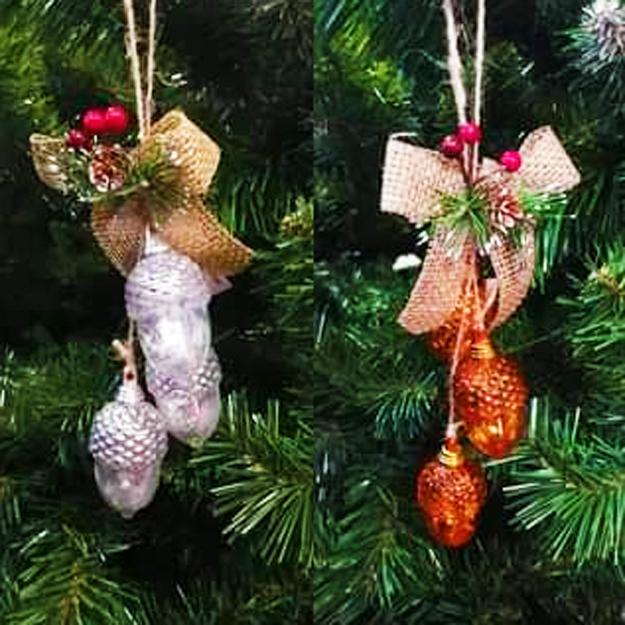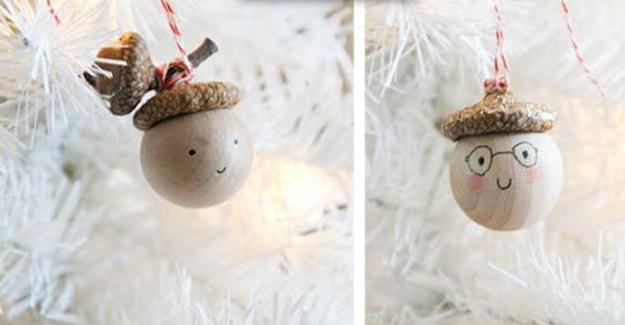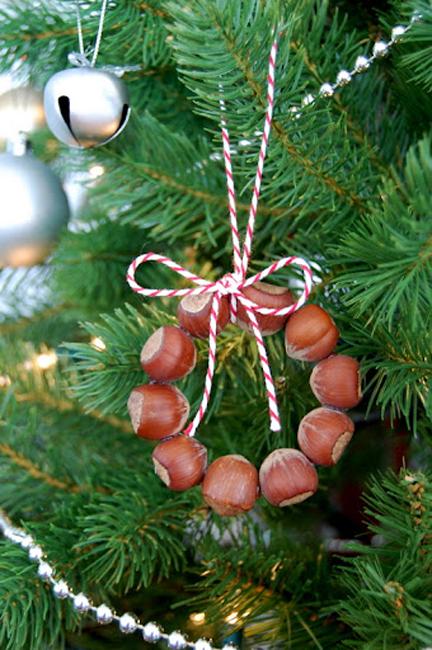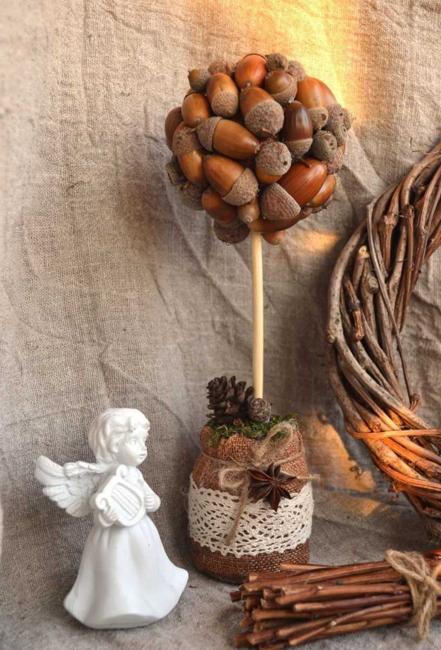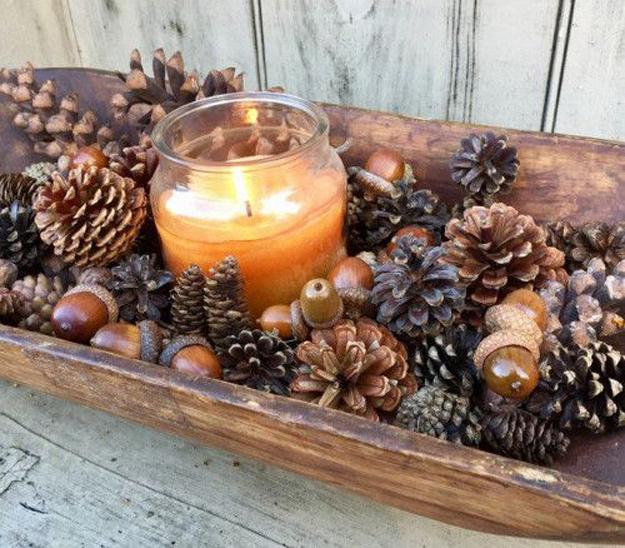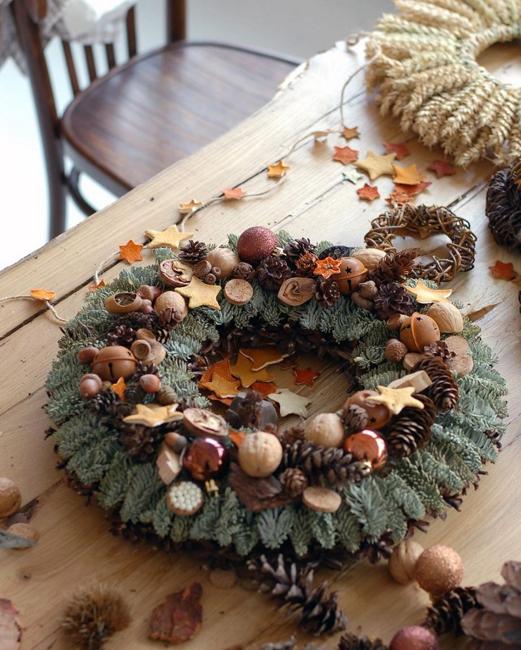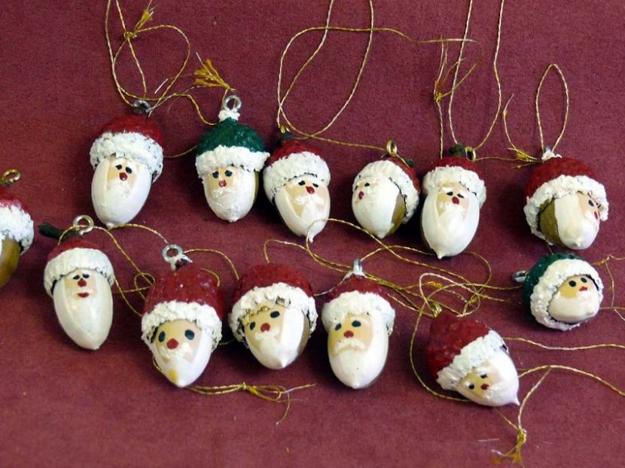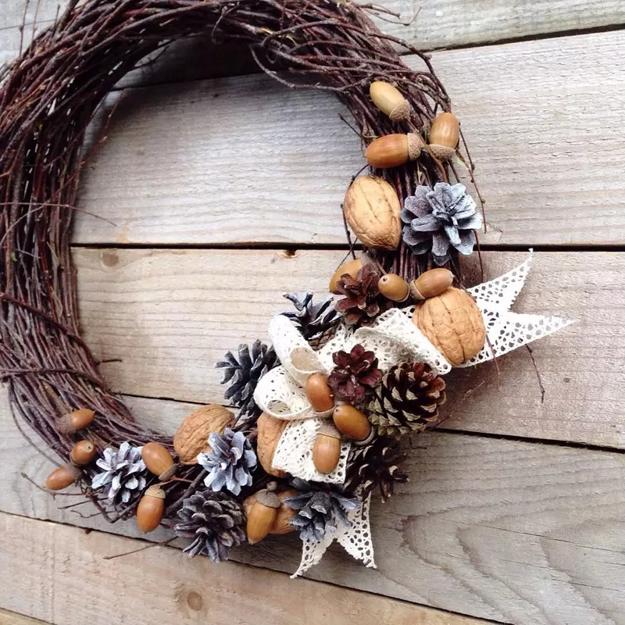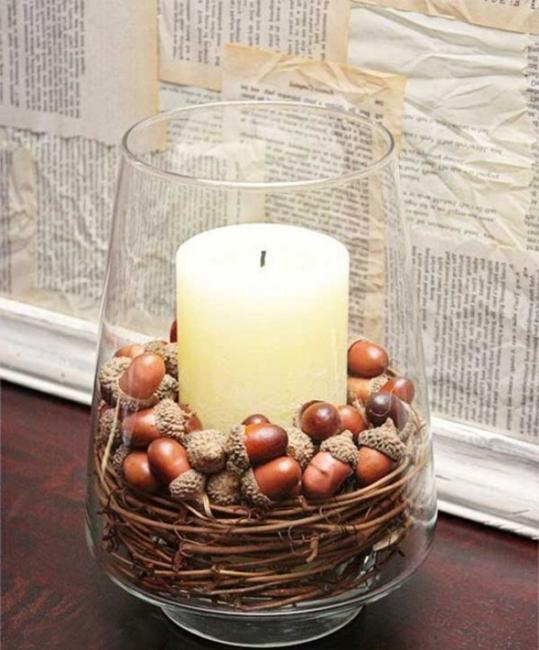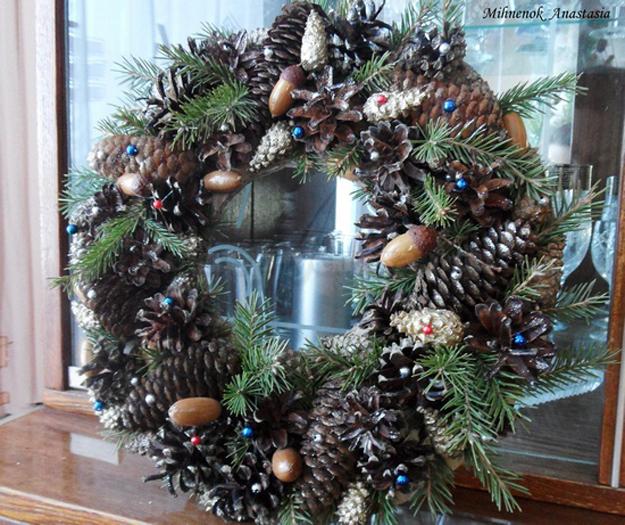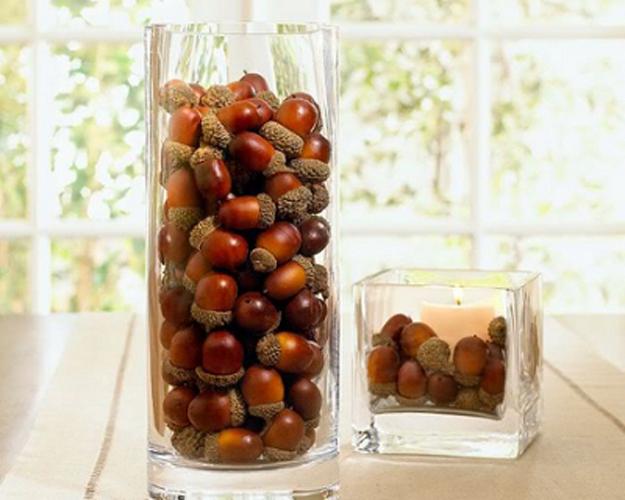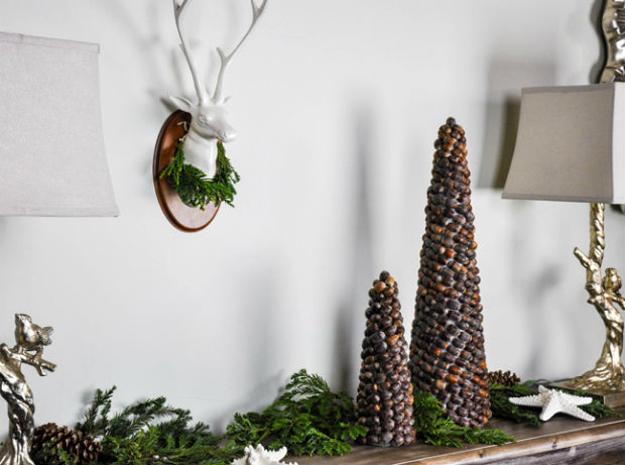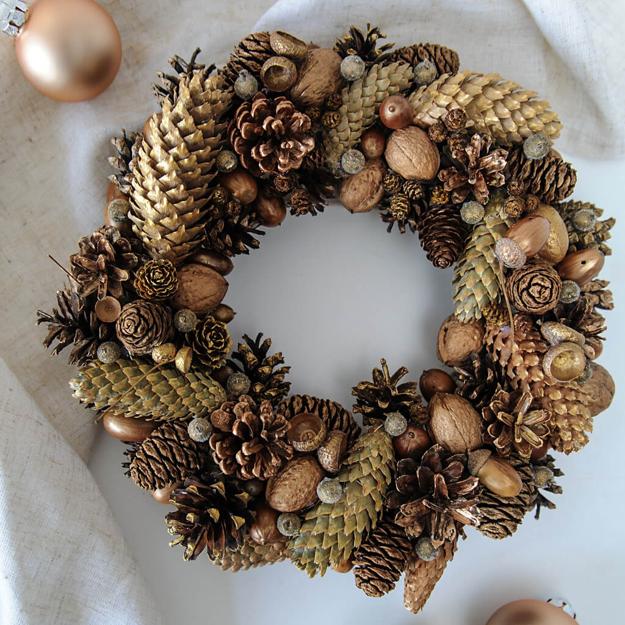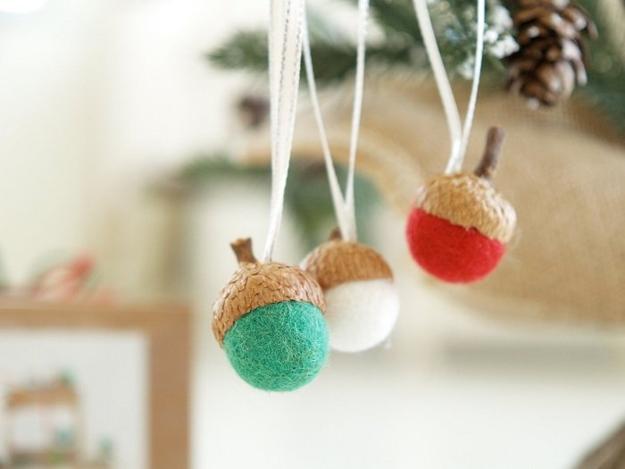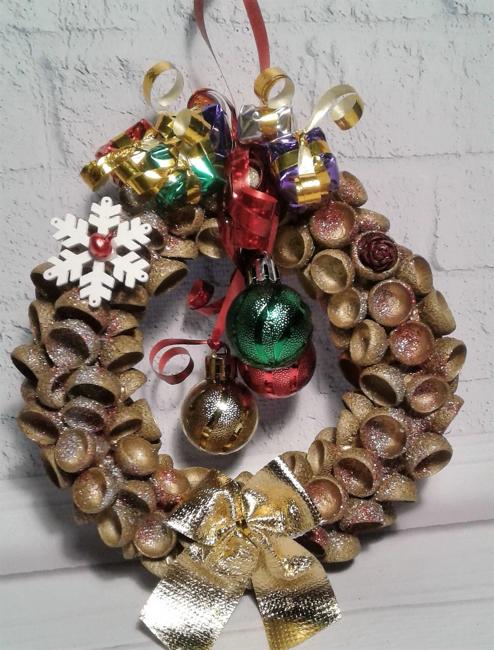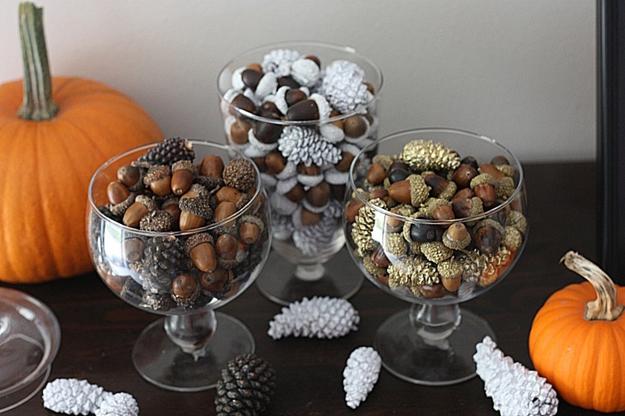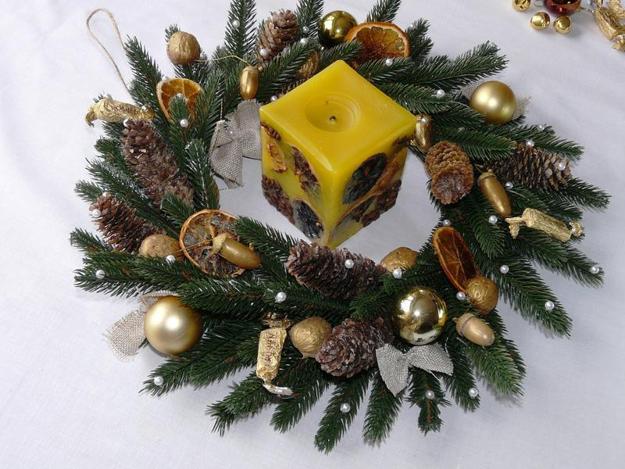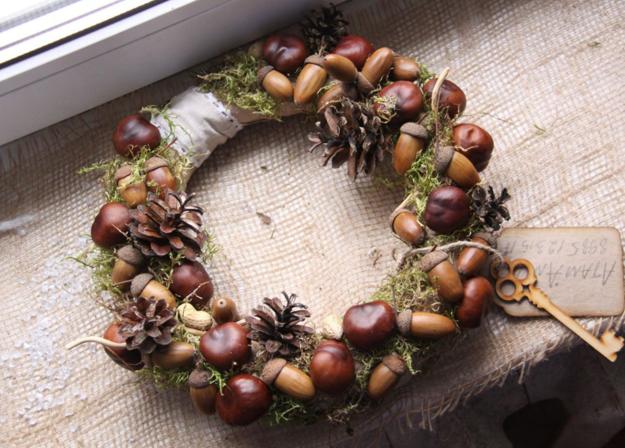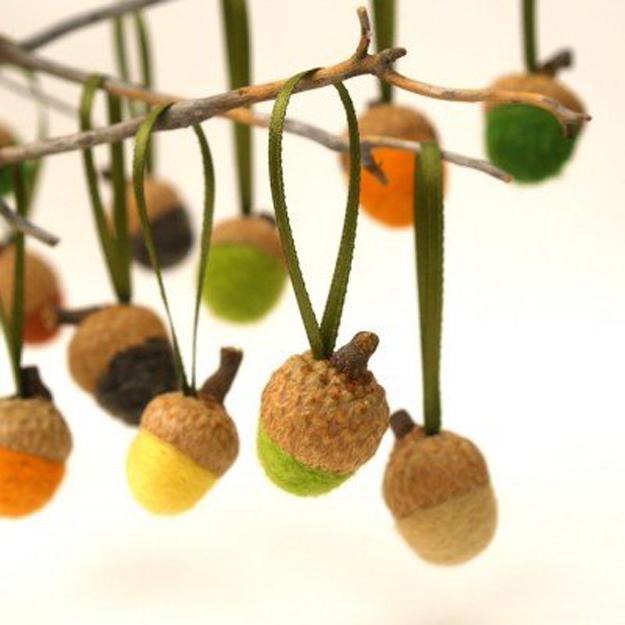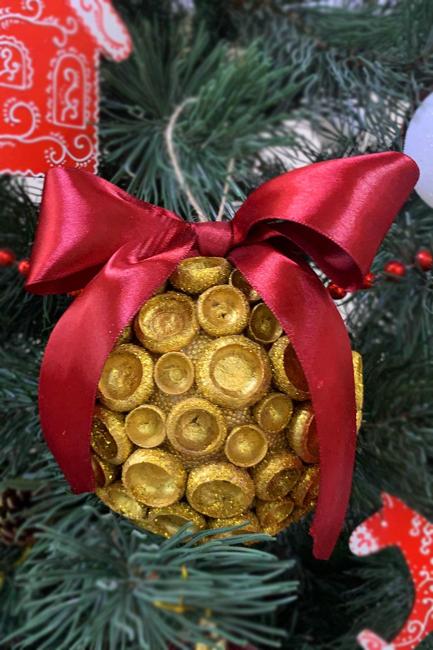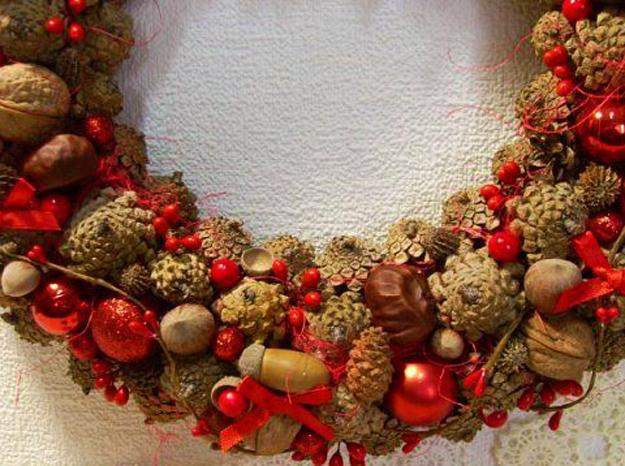 Posted: 24.12.2021 by Decor4all