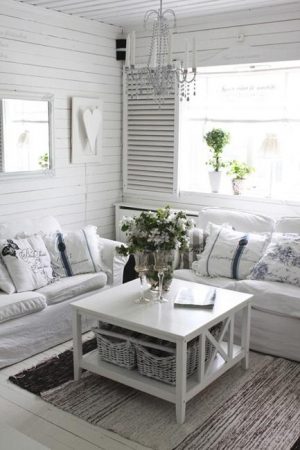 White decorating and fresh flowers are a beautiful combination for fresh and bright room decor. Shabby chic decorating ideas that blend fresh flowers and white colors create amazing living spaces, that are modern and very attractive. Decor4all shares a collection of shabby chic decorating ideas for living rooms in white.
Shabby chic interiors feel special and elegant. Shabby chic ideas are magnificent and meaningful. Shabby chic furniture is surprisingly beautiful and unique. Shabby chic decorating is comfortable, inexpensive and relaxing.
Modern living room decorating in shabby chic style is creative and interesting. Soft and gentle fresh flowers, floral arrangements and flower designs look fabulous with white decorating ideas. Shabby chic furniture blend DIY and vintage furniture, creating surprising combinations of classic and modern furniture items.
15 Swedish shabby chic ideas celebrating light room colors
Shabby chic ideas turning a garden house into a beautiful summer retreat
Shabby chic ideas for living room decorating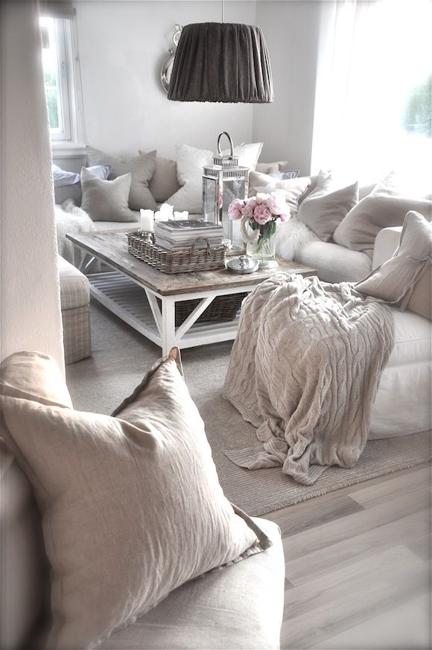 Living room decorating in white is fresh, bright and fascinating. Whitewashing painting ideas and white home fabrics, white painted DIY and vintage furniture pieces and white lamp shades create beautiful shabby chic decorating.
White decorating allows to add colorful accents. Fresh flowers and floral arrangements are ideal for white living room decorating in shabby chic style. You can add pastel paint colors and fabrics to give more interest to modern shabby chic decorating.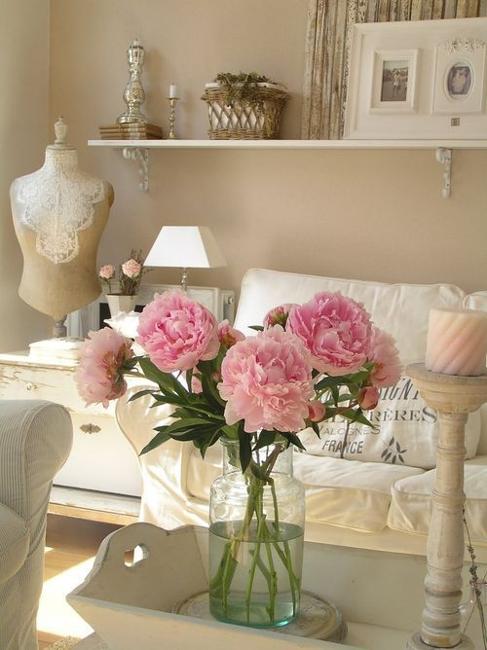 Antiques and vintage furniture, refurbished and painted white color looks fantastic in shabby chic interiors. Add charming touches, like antique candlesticks, wall mirrors, fireplace decorations and picture frames in vintage style, paint white and enjoy shabby chic decorating which is easy and bright.
21 DIY shabby chic decorating ideas bringing romance into modern homes
25 shabby chic decorating ideas and inspirations
Here is a collection of shabby chic interiors that blend white decorating and fresh flowers as colorful accents into beautiful and modern shabby chic interiors, offering stylish, inexpensive and comfortable shabby chic ideas for living room decorating.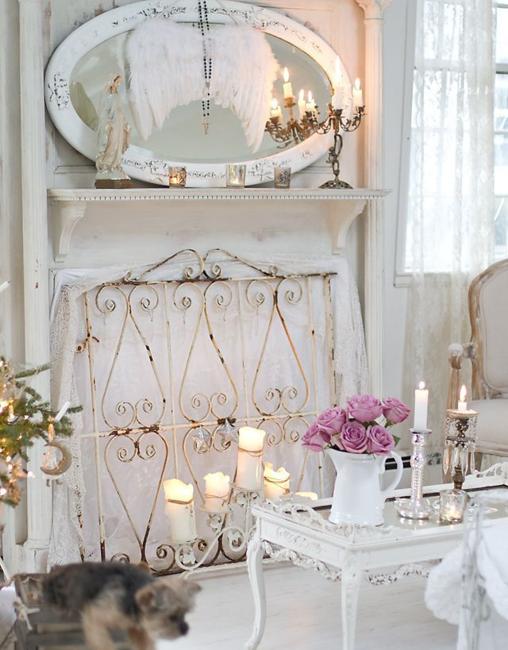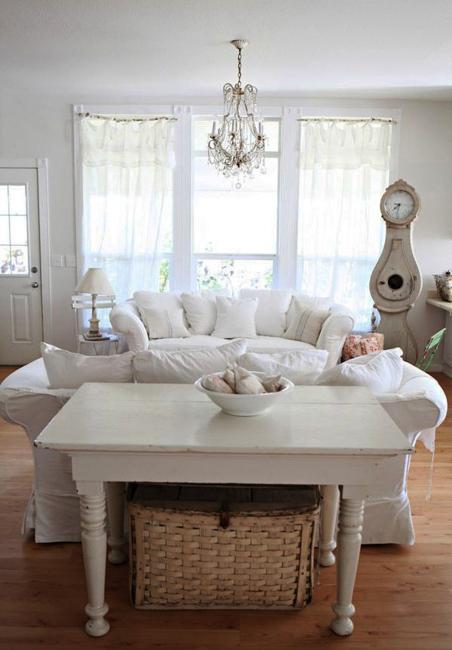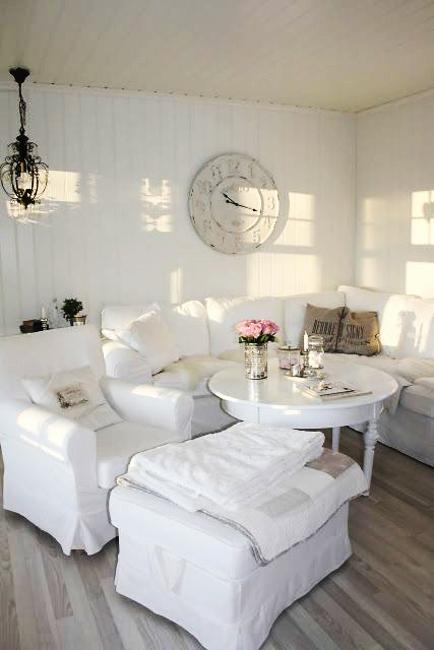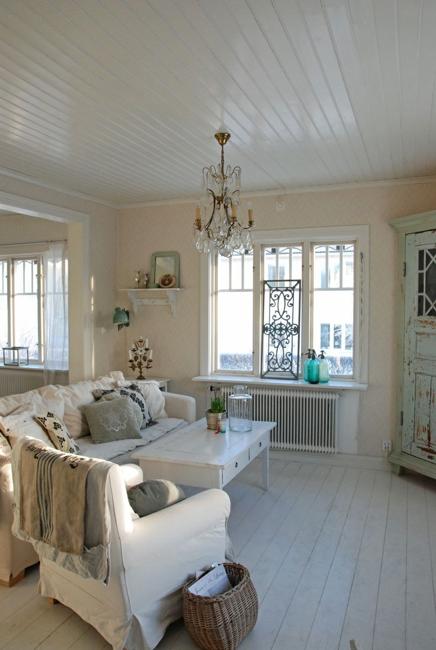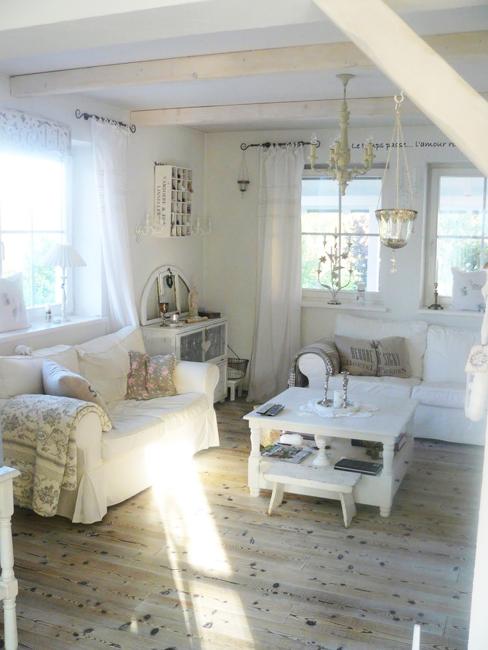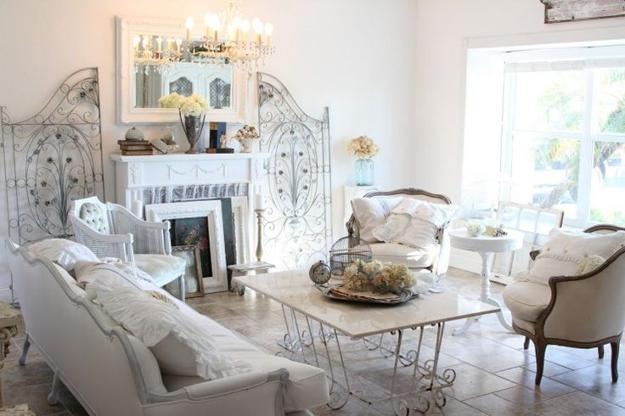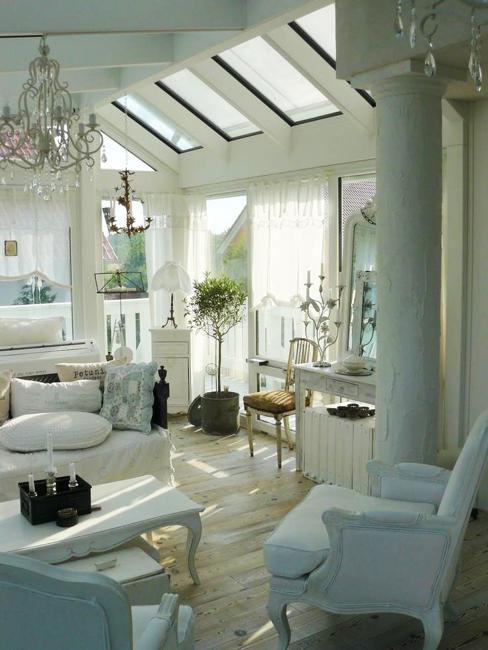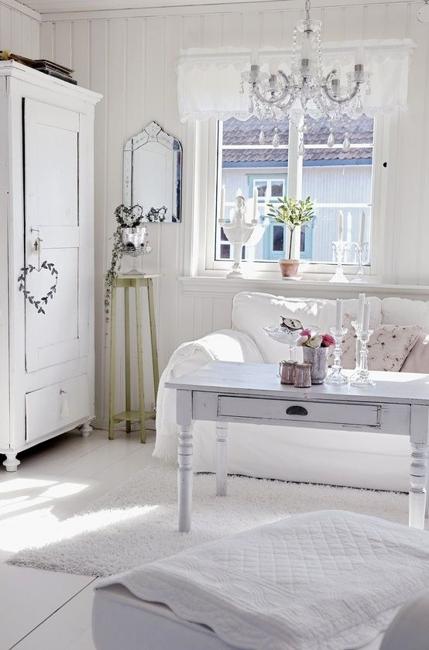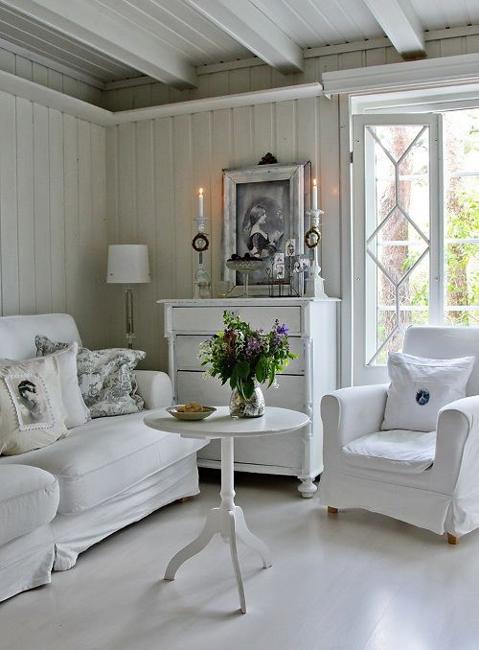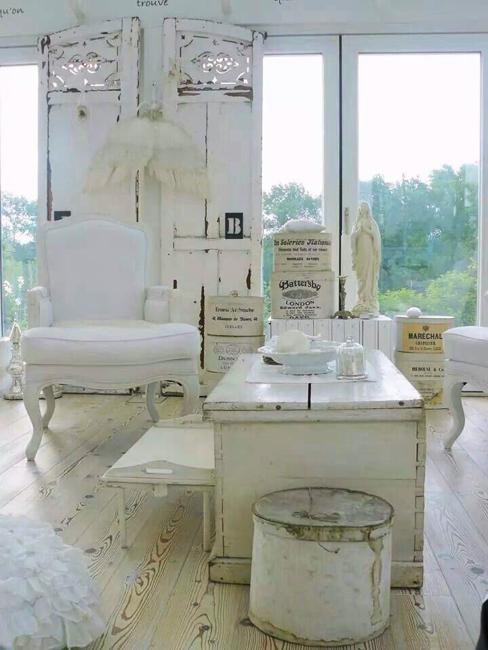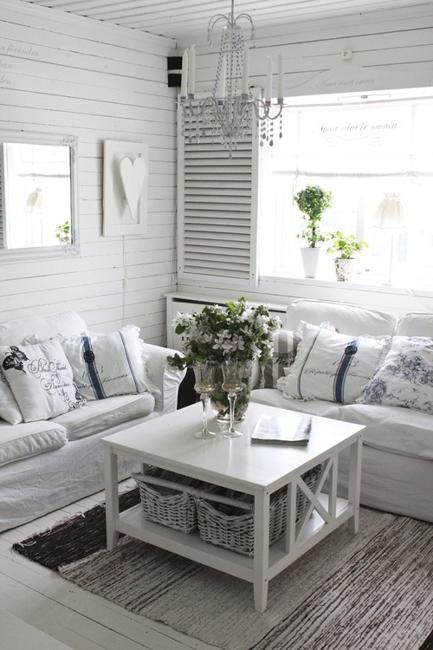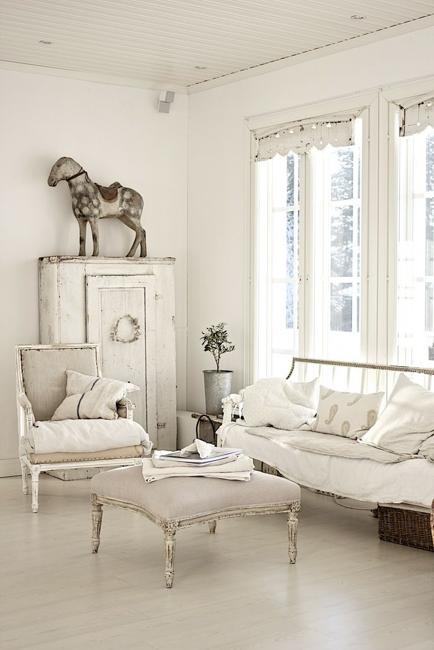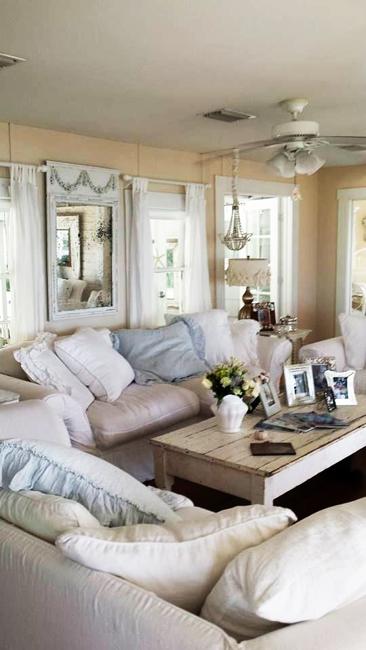 Posted: 16.07.2015 by Decor4all