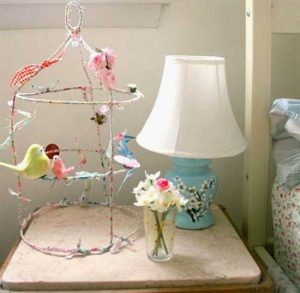 Shabby chic decorating is a relatively new interior decorating style. Shabby chic decorating style was born in Great Britain and evokes the type of decoration found in large country homes where there are worn and faded old furniture and decor accessories, paintwork and unassuming good taste.
Shabby chic decorating style aims to achieve an elegant overall effect, as opposed to the sentimentally cute and luxurious room decor in modern Victorian style. Recycling old furniture, decorative accessories and shabby chic fabrics is an important aspect of the wonderful, relaxing and pleasant look.
Shabby chic decorating was especially popular with modern Bohemians and artisans that made up a sidelined counter-culture movement during the 1980s when expensive, high quality room decor became very fashionable with the upper middle classes. The original shabby chic interiors were usually considered works of art.
20 charming bedroom decorating ideas in vintage style
25 DIY jewelry organizers blending unique vintage style with functionality
Shabby chic decorating ideas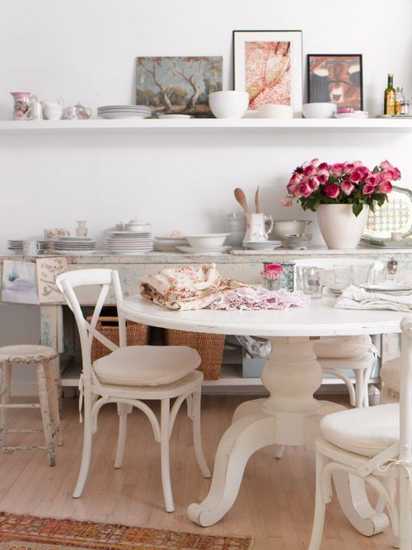 The early forms of shabby chic were rather grand, but the shabby chic decorating style has evolved taking inspirations from many other interior decorating styles. These range from 18th century Swedish painted decoration, the French country and American Shakers where simplicity and plainness was essential for creating beautiful and comfortable room decor.
Shabby chic ideas are about wearing look. British designer Rachel Ashwell, who did not like modern then  minimalist style, gave a new life to lovely old English traditions of home decorating for comfort and style. Rachel Ashwell has a hobby. She liked to buy cheap old furniture at flea markets and then restore it, transforming into pretty shabby chic furniture for interior decorating in classic style.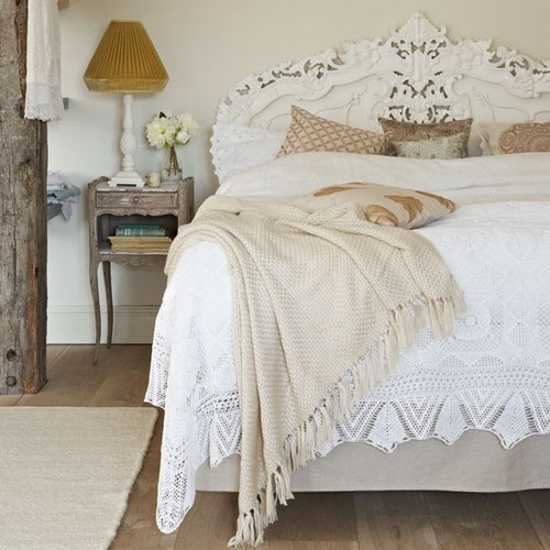 She furnish her own home with beautiful shabby chic furniture and decor accessories and then she continued to sell shabby chic furniture to others. Her shabby chic table and chair designs followed by the line of shabby chic accessories and shabby chic fabrics created a gorgeous collection of home furnishings and defined the shabby chic decorating style.
Vintage style mushrooms and butterflies decorations, recycled crafts and shabby chic fabrics
Fabulous home decorating ideas in classic style
Restored shabby chic furniture and decorative accessories, cute little things with antique look and feel got very popular and made the designer famous and rich.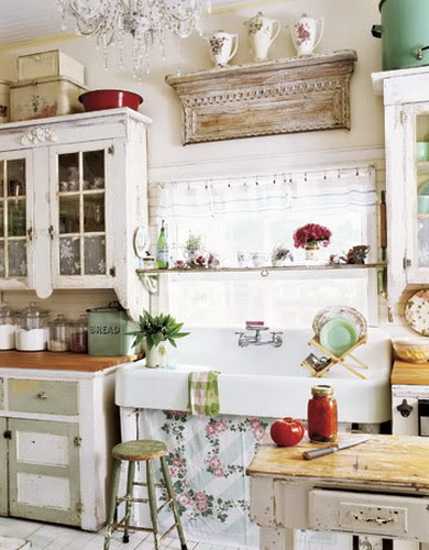 Posted: 30.09.2012 by Decor4all