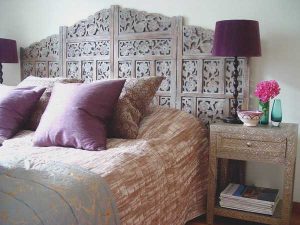 Mediterranean home decor is about a carefree, relaxing feel, bright and pleasant color combinations and a sense of being on vacation. Mediterranean home decorating ideas include various techniques and solutions influenced by Turkish, Italian, Spanish, Greek and Cyprus cultures. African, especially Moroccan designs, add spicy details and a splash of bold color combinations inspired by picturesque African sunsets.
Mediterranean home decorating ideas are fresh, bold, welcoming and charming, and can turn your living spaces into a gorgeous retreat with room decor enriched by many cultural traditions, vivid colors and unique designs.
Contemporary Mediterranean home decorating ideas are simple with attractive color contrasts. White paint and wooden furniture with bright room decor accessories look fabulous.
Mediterranean home decorating ideas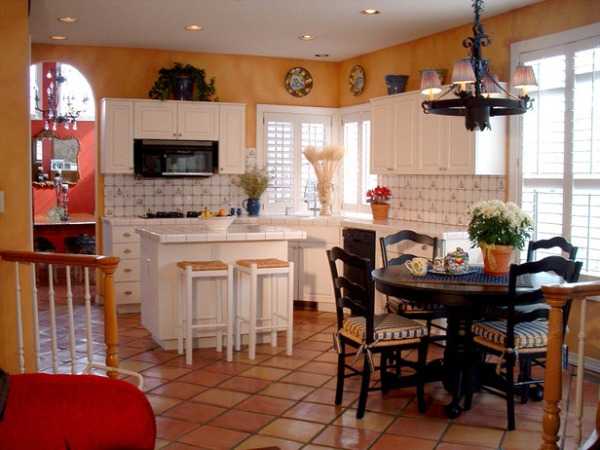 Textured walls define Mediterranean home decorating. Moorish ceiling designs, carved wood details and the simplicity of Mediterranean decor create church like tranquil and peaceful atmosphere.
Turkish home decorating ideas add luxurious boldness to interior decorating in Mediterranean style. Moroccan designs, carved wood furniture, amazing mosaic tiles, Moroccan poufs and large floor pillows help reveal Mediterranean style and add unique character to your room decor.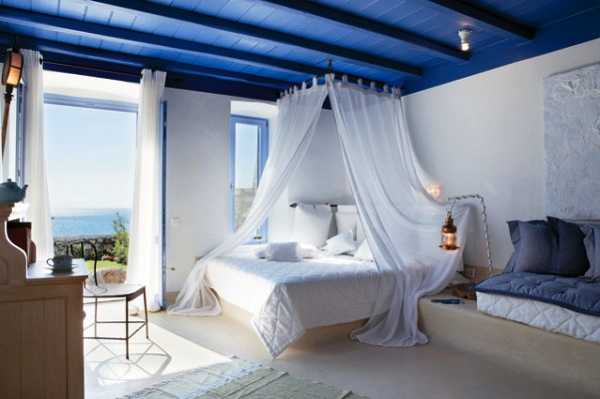 Painting kitchen walls with vivid colors, like tender apricot, sunny yellow, sunset orange and rich red, emerald green or cobalt blue, mosaic tiles, beautiful wood furniture and carved wood decor accessories look stunning with green indoor plants in terra cotta pots and decorative vases. Brightly colored tableware add boldness and ethnic character to dining room and kitchen decorating ideas in Mediterranean style.
Warm color combinations for bedroom decorating in Moroccan style
Moroccan decor, Moroccan home decorating color scheme
Exotic Moroccan bedroom decorating, light and deep purple colors
Classic bathtubs or whirlpool tubs and tiles are great choices for modern bathroom design in Mediterranean style. Marble and mosaic tile designs look exclusive and chic. Wood furniture for bedrooms can feature elegant bed headboards, chests and armoires with mirror in carved wood frames. Elegance and simplicity blend into inviting and calming bedroom decorating in Mediterranean style.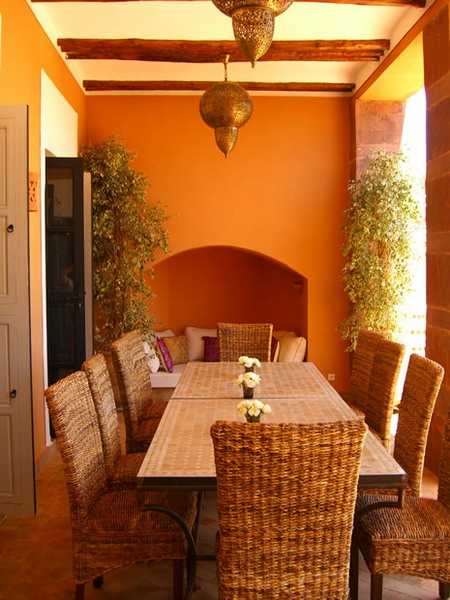 Unique room furniture or decor accessories create striking centerpieces for bedroom decorating in Mediterranean style and look fabulous with walls painted neutral colors. Lamp shades and floor rugs, curtains and unique lanterns are excellent for enhancing Mediterranean home decorating ideas.
Home decorating in Mediterranean style brings unique accents into living spaces
Mediterranean home decorating ideas from Cyprus, luxurious and modern interiors
The Mediterranean style is a wonderful choice for interior decorating. It transformed room dramatically and creates intimate, comfortable and stylish room decor. It adds pesonality to your home decorating ideas and bring unique decoration patterns, unusual textures and original designs into modern interiors. Mediterranean home decorating feels interesting and looks stylishly different, unique and welcoming.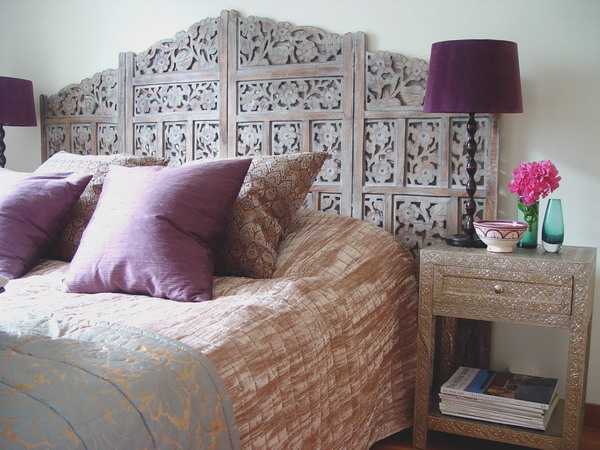 Greek home decorating ideas showing Mediterranean style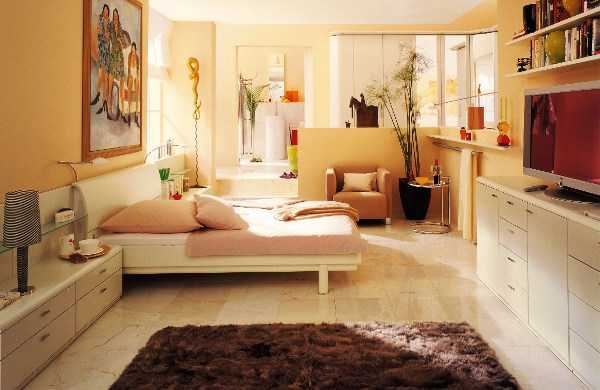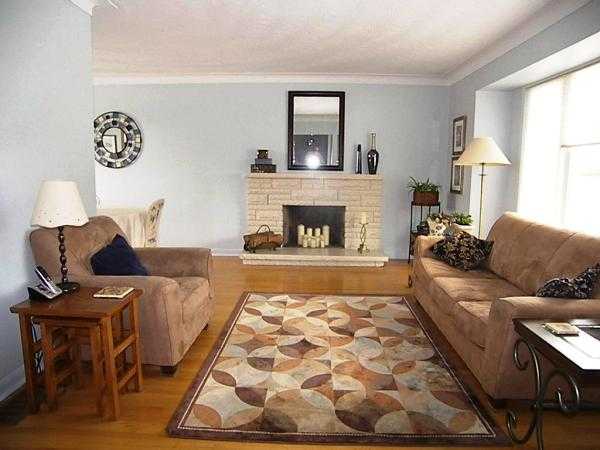 Moroccan home decor ideas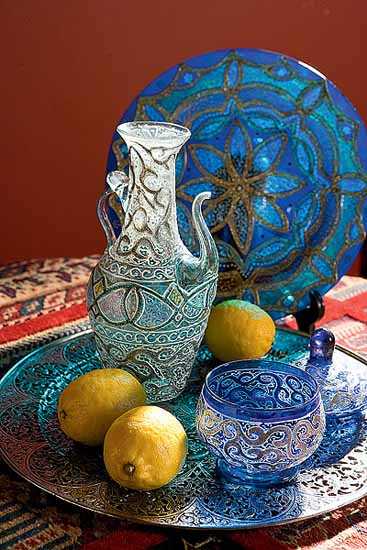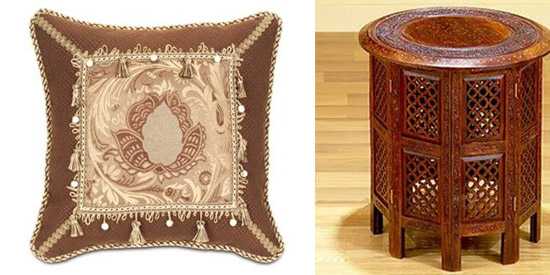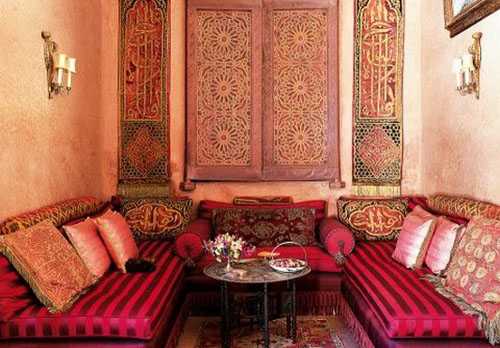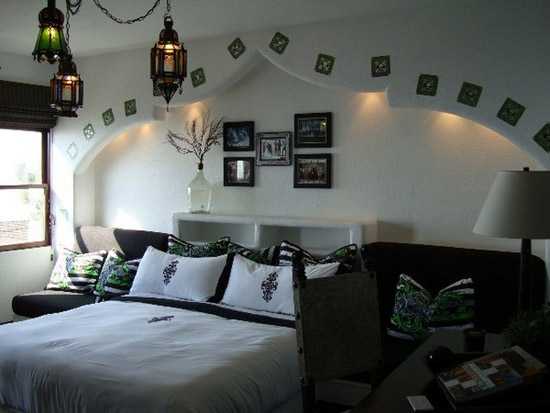 Posted: 20.02.2013 by Decor4all