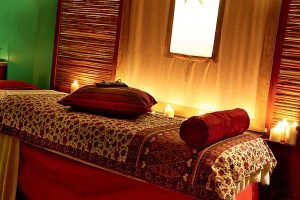 Mediterranean decorating ideas are warm and sensual. Unique, comfortable and modern interior decorating ideas, inspired by Cyprus island beauty, create an attractive blend of soft white and rich colors, natural decorative fabrics and materials, used for centuries in traditional Greek and Turkish home interiors, and contemporary designs.
Beautiful and very unique luxurious interiors give the ideas of Mediterranean decorating with Cyprus flavor. Hotel Le Meridien in Limassol offers charming villas, decorated in creative style that reflect Mediterranean decorating traditions, bringing traditional Greek and Turkish home furnishings into modern luxurious interiors.
Mediterranian decorating ideas are calming and inviting. Warm interior decorating ideas are inspired by hot sand and sun shine. Rich red color shades and comfortable brown colors of natural wood and decorative fabrics are creative reflections of amazing sunsets.
Interior decorating ideas with Cyprus chic
Cyprus is the third largest island in the Mediterranean Sea with Greek and Turkish population.
Cyprus island inspiration for Mediterranean home decorating ideas
Mediterranean decorating ideas in Cyprus style create a unique aura of retreats. Functional and modern interiors feel inviting and pleasant. Elegant bedroom and living room furniture, combined with soft and rich decorating fabrics, yellow, red and brown colors feel relaxing and warming.
Soft white color tones create strong contrasts with reddish brown colors of natural wood. White and black living room furniture add chic to airy living room decor.
Interior decorating ideas in Cyprus style, Turkish sofa bed with decorative pillows, warm yellow and red color shades
Creative interpretations of Mediterranean decorating ideas and tasteful combination of contemporary and traditional furnishings can create fantastic, luxurious and modern home interiors, that are simple and elegant, bright and peaceful.
Moroccan decor, Moroccan decorating color combinations
Unique Sicilian homes, traditional Italian decorating style
Top takeaways from luxurious interior decorating in Cyprus may inspire and help add Mediterranean charm and chic to your beautiful home.

Posted: 27.01.2012 by Decor4all