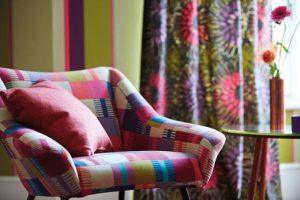 Modern wallpapers, textiles and home fabrics create comfort and unique look, add color and decoration patterns to home furnishings and walls. New wallpaper designs and fabric prints bring the latest trends into home decorating, blending bright room colors with fascinating decoration patterns and add more interest to modern home interiors.
If you look for something stylish, colorful and original, this collection from British company Scion if a perfect mix of beautiful wallpapers and decorative fabrics for your home. Gorgeous, amazing  and simply wonderful new wallpaper designs and home fabrics delight with stylish bright color combinations and attractive decoration patterns or fabric prints that bring elegant accents into modern interior decorating.
Retro-modern wallpaper patterns and fabric prints look stunning, fresh and trendy. Decoration patterns and bright room colors create bold interior decorating and can be used to give your room decor personality and charm. A refreshing British home furnishings brand, designed a fantastic collection of colorful wallpaper patterns and decorative fabrics for every home.
25 ways to jazz up modern wall decor with striped wallpaper
Latest wallpapers trend, retro-modern wallpaper designs
Colorful and beautiful wallpapers and home fabrics for modern interior decorating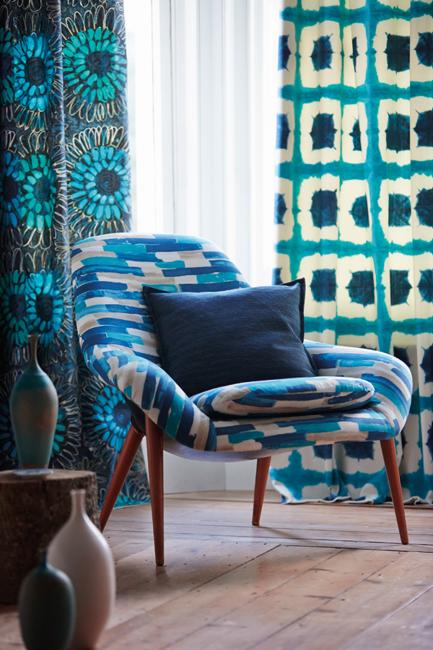 These uplifting decorative fabrics and colorful wallcoverings offer cutting-edge and forward-looking designs for modern interior decorating. The beautiful wallpapers and fabric prints are versatile, suitable for offices and modern homes that want to show off their individuality.
Influenced by ethnic interior decorating ideas, the decoration patterns bring details, inspired by Native American textiles, into modern homes and mix simplistic plains with checks, stripes and zigzag fabric prints. The woven textiles add organic, natural and pleasant feel to modern interior decorating that works perfectly with the simple and colorful collection of beautiful wallpapers, textiles and home fabrics.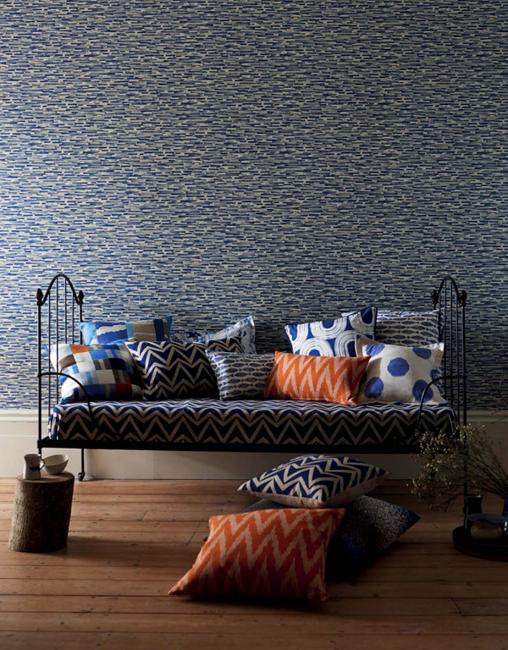 Textures and color are important elements of modern interior decorating that can add retro or contemporary vibe to room decor. From stylish tightly woven designs to more open weaves,  these modern wallpaper designs, home fabrics and textiles offer a wide color palette ranging from earthy tones to stunning bright color shades, creating stylish home furnishings, suitable for retro modern and contemporary interior decorating.
Modern wallpaper and home fabrics inspired by Central Asian trends in home decorating
Modern wallpaper patterns, trees and branches
Inspired by ethnic interior decorating, especially Asian interiors and Eastern philosophy, the decoration patterns celebrate the harmony and beauty of imperfections. Artistic brushstrokes, stripes, chevrons, ikat patterns, batiks, tie-dyes, ink spots and floral motifs look fantastic for relaxing and comfortable, colorful and modern interior decorating.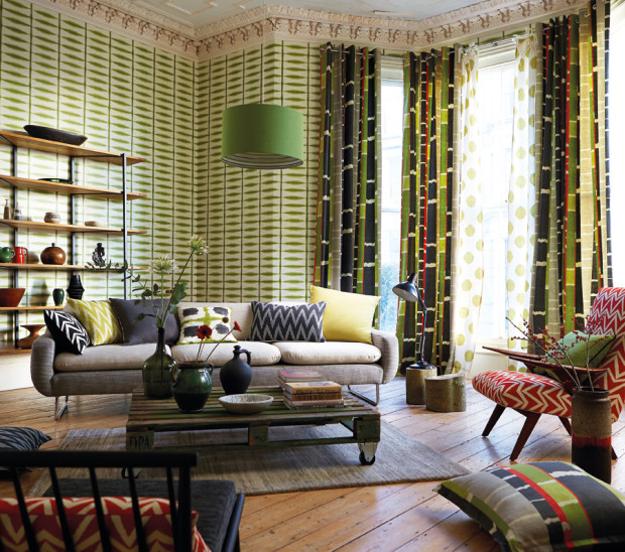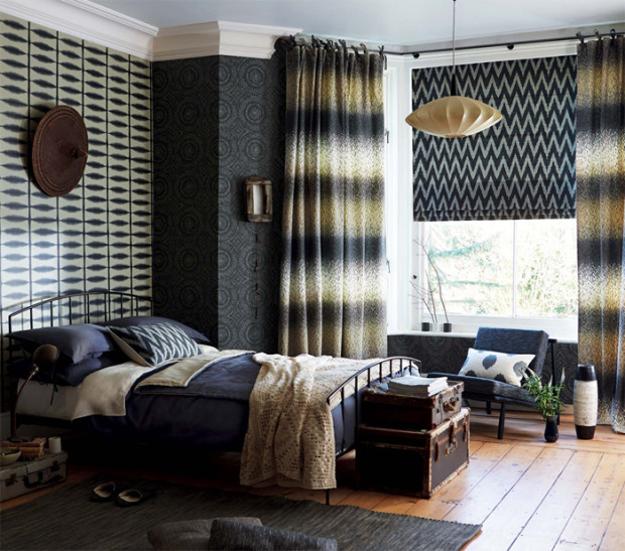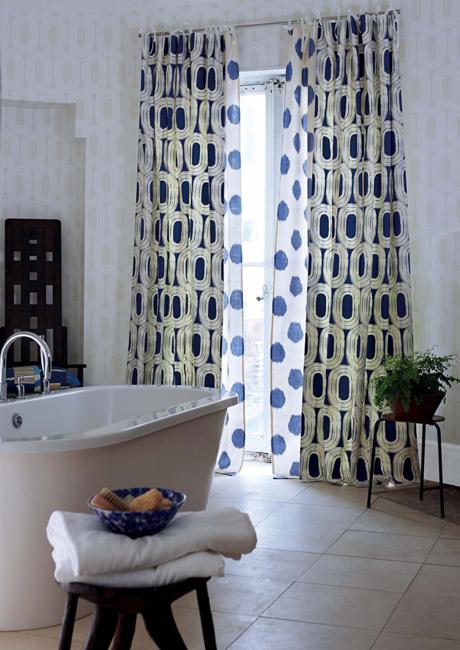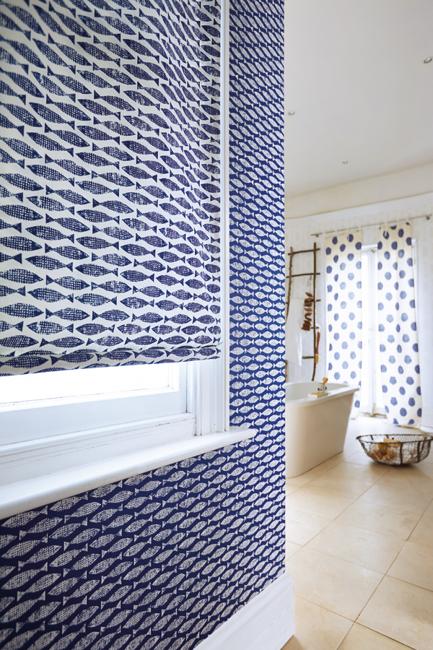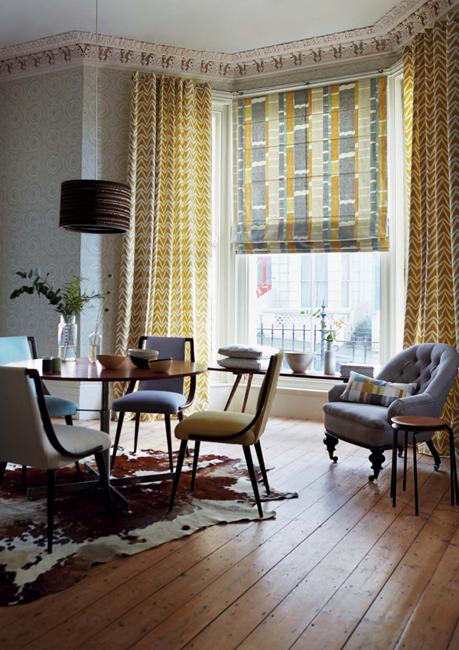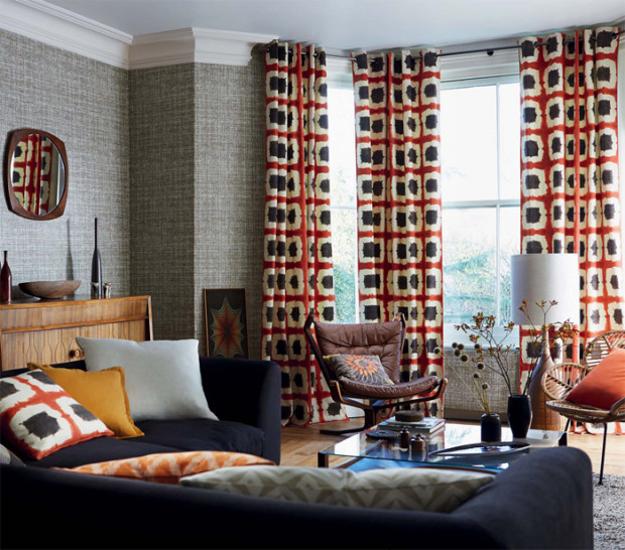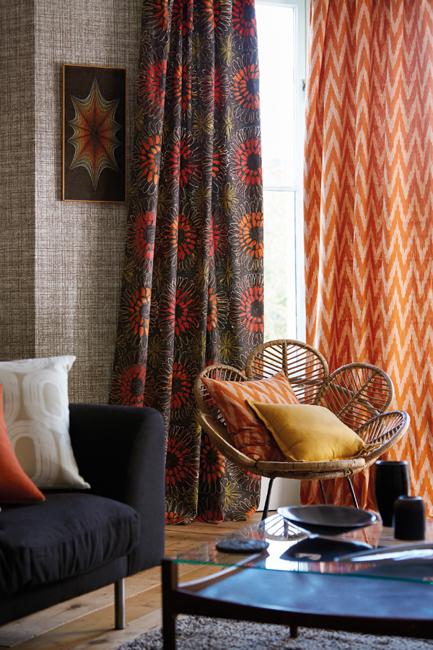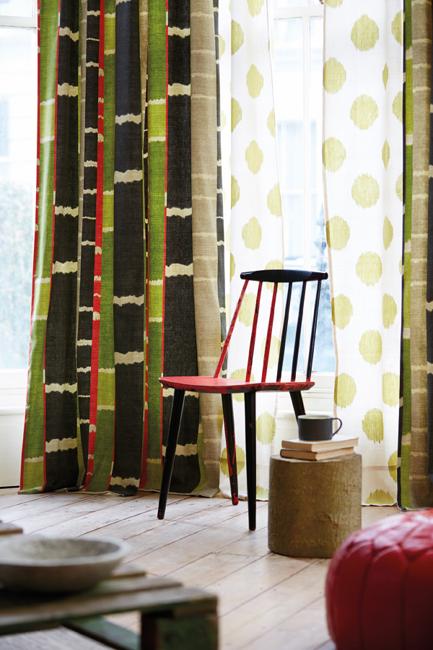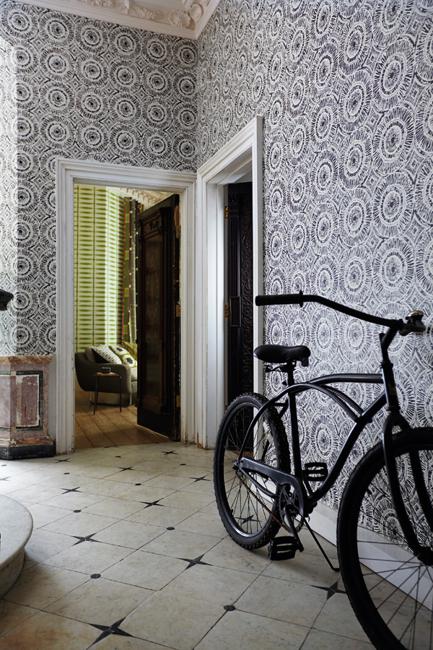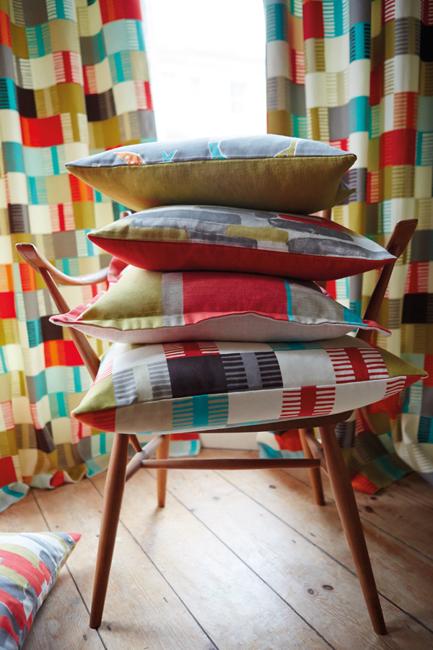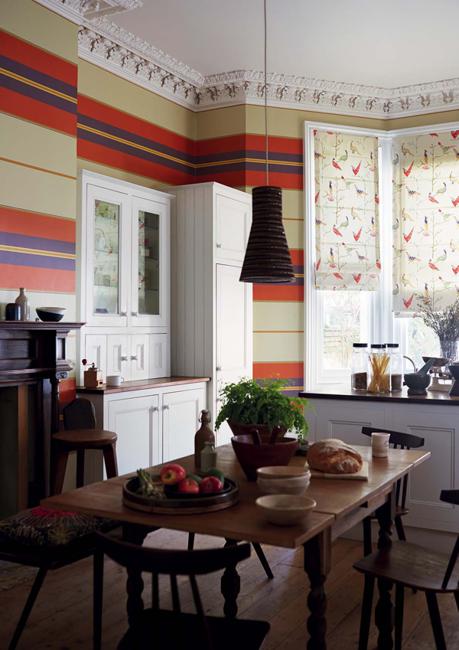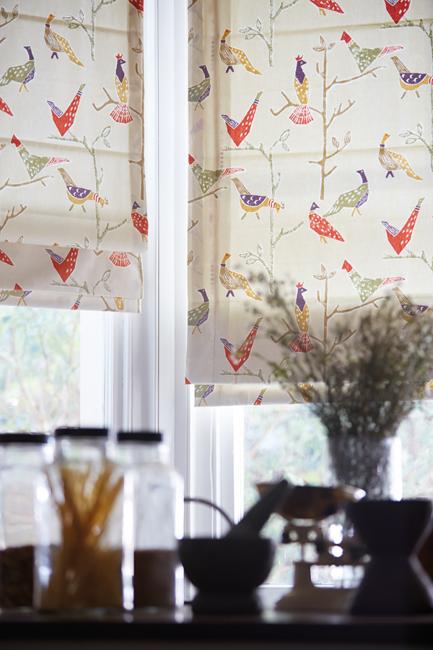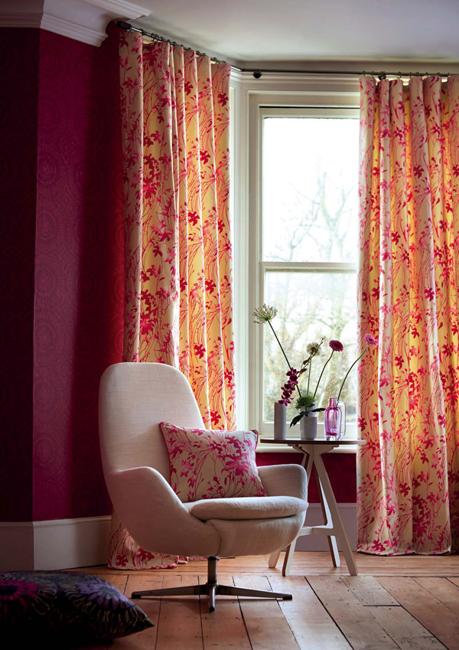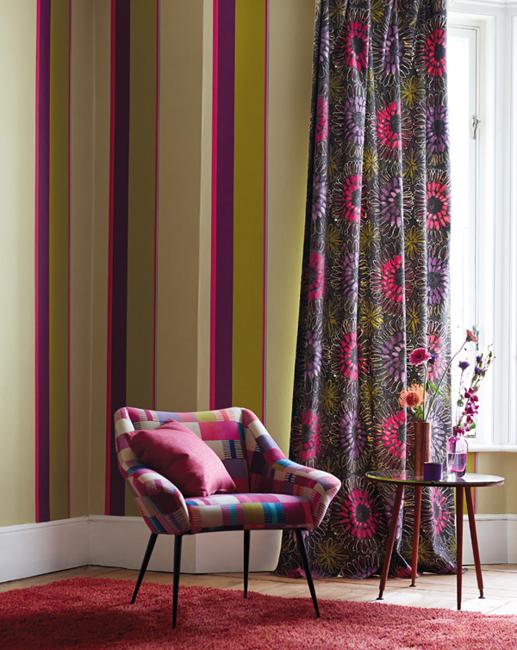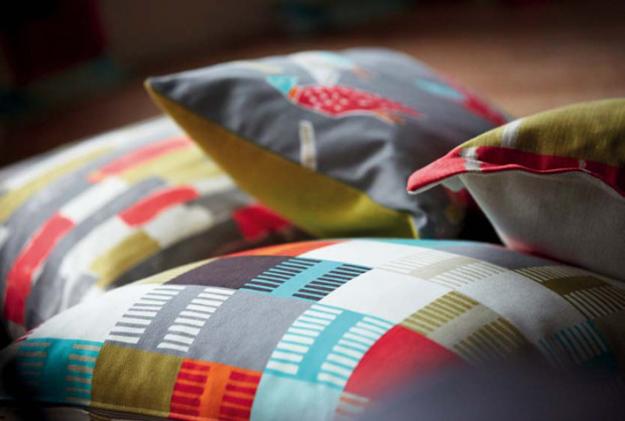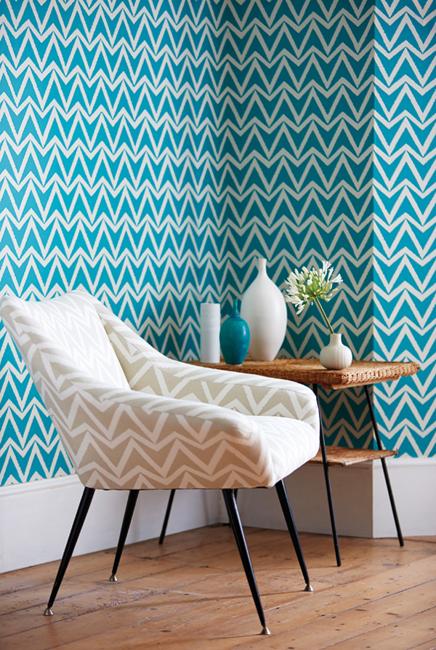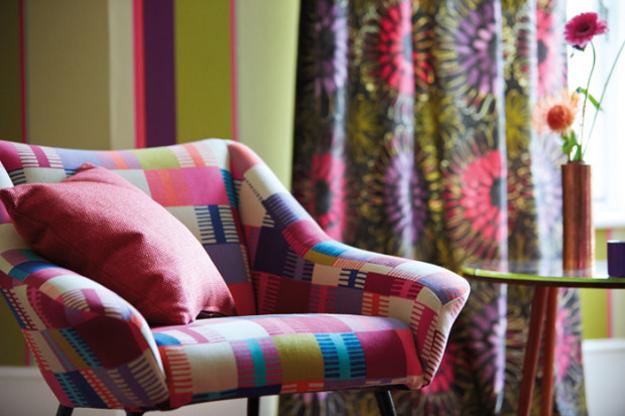 Posted: 01.12.2013 by Decor4all