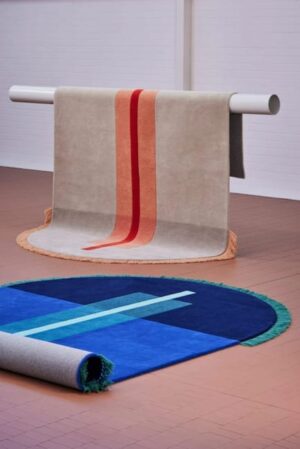 Contemporary rugs in bold colors make a statement and beautify floor decor. Block shapes contrasted with soft textures define new rug designs by Danielah Martinez from Sydney-based DesignByThem studio. The colorful home furnishings feature creative designs in various geometric forms. The color design uses intentionally bold hues and arranges a comparatively minimalist set of geometric elements.
The overlaying sheets of transparent material inspired the contemporary rugs that produce the effect through carefully blending colors. The intriguing and emotive skills help master the unique wool rugs and emphasize the original design. The collection of contemporary rugs includes five different styles mixing neutral tones and bright yellows, reds, and blues.
Wool painting ideas, unique gifts, modern home decor accents
Contemporary rugs for kid's room decorating
Designer rugs add wool warmth to modern home decor
Decorative fabrics, textiles, and color schemes for home decor
How to add knitted accents to modern floor decor
Modern wool rugs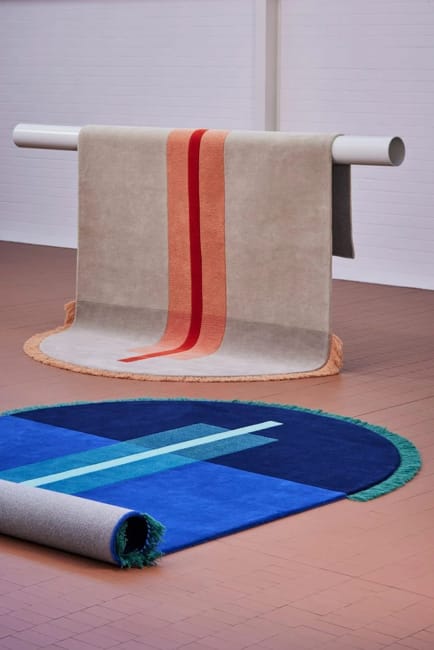 Made from hand-tufted New Zealand wool, the modern rugs are soft and durable. The material is hypoallergenic and water-repellant. The colorful rug designs can add gorgeous accents to modern home decor and emphasize contemporary floor decor ideas.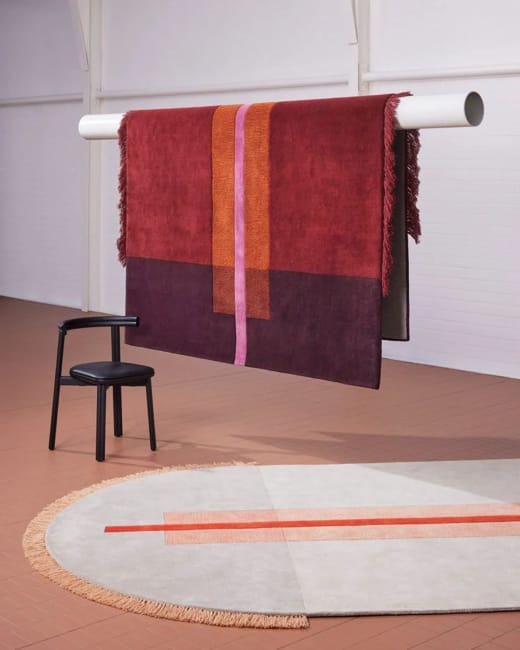 Posted: 29.05.2023 by Decor4all