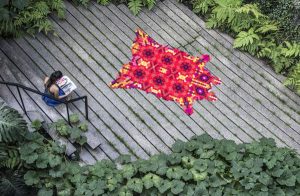 Huichol rugs are handmade by Elissa Medina and blend colorful designs, influenced by Mexican folk art, with creative modern ideas and amazing patience. These floor rugs are beautiful and inspiring, giving great ideas for DIY projects recycling felt fabric pieces.
The colorful, soft and pleasant floor rugs offer attractive floor covering options for interior decorating and outdoor rooms. Hadmade in Mexico, these rugs look unique and unusual, adding bright accents to modern room decor and bringing more comfort and color into outdoor home decorating.
A clear reference to mosaic tile designs, the floor rugs reflect cultural identity and modern trends in home decorating, blending originality with handmade craft ideas and creating amazing home decorations that are inviting, warm and beautiful.
Unique decorative accessories blending wool felt with modern interior decorating ideas
Handmade floor rugs created with felt
Floor rugs by Elissa Medina, www.elissamedina.com/ look like animal skin rugs, but mosaic tile patterns and bright colors add a playful and cheerful feel to these floor coverings. The pixel-like decoration patterns add modern hexagonal shapes into modern interior decorating and add a contemporary flare to outdoor rooms.
Precisely cut, colorful felt fabric pieces create vivid designs, perfect for any room decor. Warm, soft and interesting, these home decorations make great gifts and decor accessories for every home. It takes approximately 80 hours to stitch together all felt fabric pieces. Each of handmade floor rugs uses 2.5 km of thread.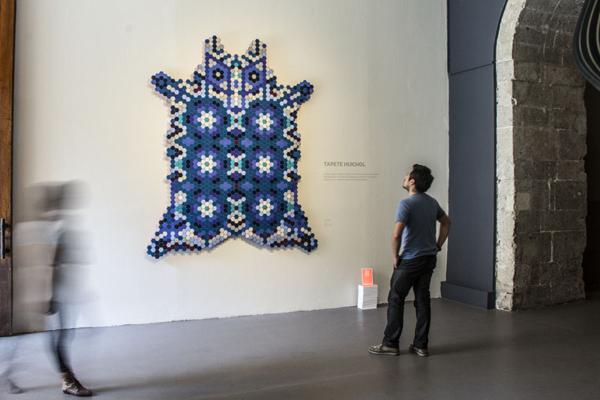 Produced with 100% wool felt, biodegradable, retardant to fire and naturally waterproof, these floor rugs are wonderful for practical, functional and attractive interior decorating.
Handmade crochet rugs, floor pillows and poufs in vintage style
Felt cushions for stools and garden benches, felt crafts for spring decorating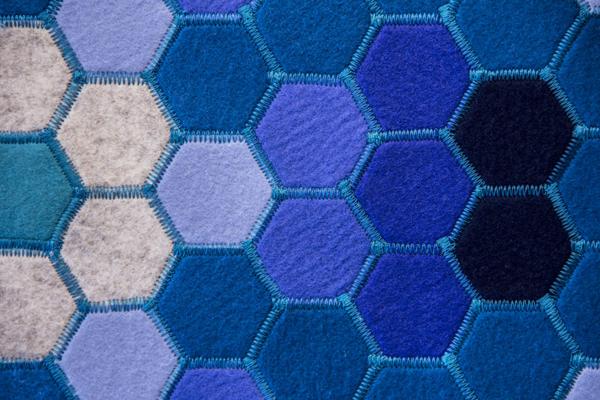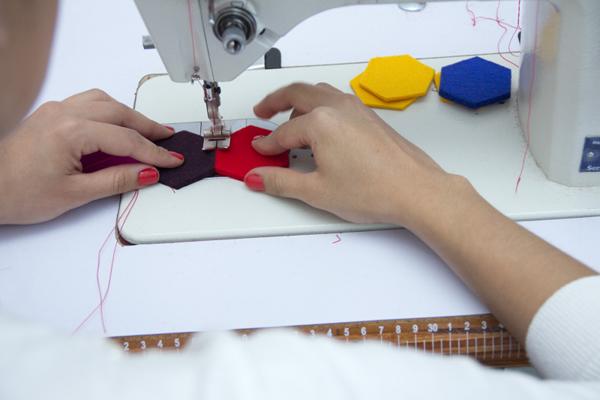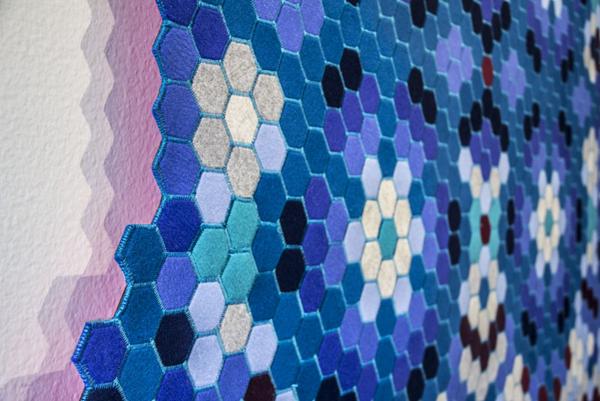 Posted: 03.12.2013 by Decor4all