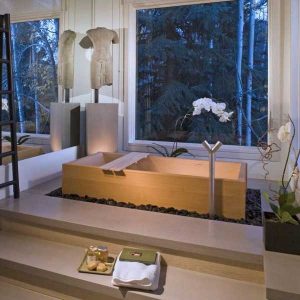 Japanese bathroom decorating ideas are about creating pleasant environment for relaxation. A soaking tub is a main element of Japanese bathroom decorating in practical and elegant minimalist style. Japanese have enjoyed the benefits of a soaking tub for centuries. Traditionally Japanese people wash their bodies outside a bathtub. Traditional Japanese bathroom design has a sink and drain on a floor. A deep bathtub with warm water is for relaxation. The Japanese bathtub features a heater installed inside, which keep the water warm for other family members or for a next day or two.
Japanese bathroom decorating style calls for peaceful and pleasant atmosphere, comfortable ans warm room design and neutral colors. The Japanese bathtub is a place to rest and revitalize. The ofuro, the Japanese soaking tub mimics the natural volcanic baths and allows to enjoy a hot soak at home at their convenience. Japanese bathroom decorating is connected to the nature, creating tranquil rooms for taking a bath.
Japanese bathroom decorating with a deep soaking tub looks inviting and unique. The soaking tub is a tradition in Japan. The tub allows sit up in, not lying down. The bowl-like shape add organic design to bathroom decorating ideas, inviting to enjoy the total submersion into the warm water and feel in harmony with nature. The Japanese bathtub design is space saving and warm. Even small bathroom decorating with a Japanese soaking tub look luxurious and welcoming.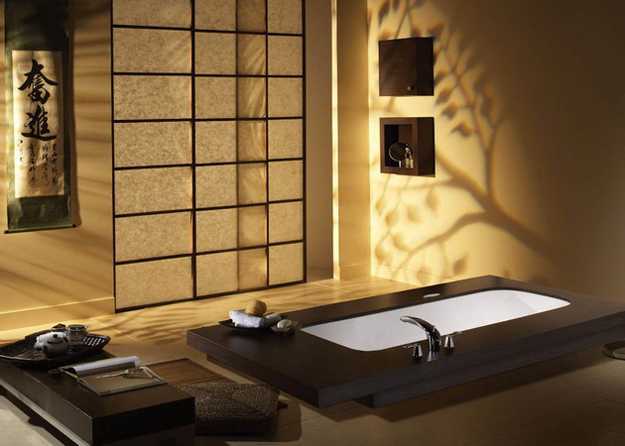 Japanese bathroom decorating with soaking tubs and natural materials
Japanese bathroom decorating ideas blend natural stone and wood, stainless steel and copper. The sculptural Japanese tubs add unique designs to modern bathroom decorating that look like art works, creating very beautiful and distinkt room decor. The unique shape of Japanese tubs are excellent for enriching interior decorating with an aesthetic appeal of a traditional Japanese soaking tub.
Soaking tubs are beneficial for health. Hot water increases blood flow, relieving muscle pain. Steam and hot water help to get of toxins and improves the circulation of the lymph systems,  strengthening the immune system. Japanese bathroom decorating is about the relaxation, and a Japanese soaking tub is a great tool for relieving stress and lowering blood pressure.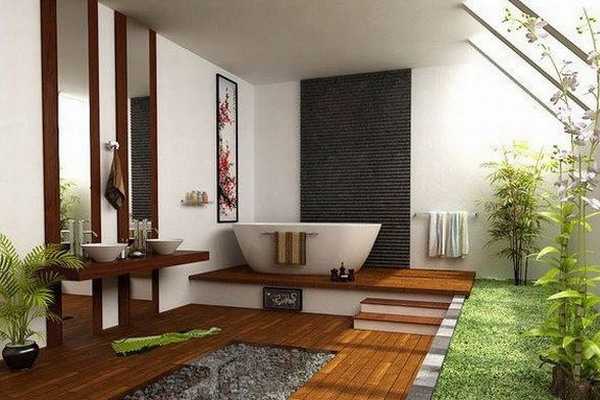 Japanese bathroom decorating ideas in minimalist style are simple, functional and natural. All bathroom decor items are created of natural materials, and added for enjoyment, health and vitality.
Asian interior decorating in Japanese style
Oriental interior decorating, Asian home decor accessories and ideas
Balinese home decor, tropical theme in Asian interior decorating
Bathroom decorating in Japanese style brings a wooden bench seating and skirting into interior design, adds Japanese style curtains, sliding doors, glass wall design, wooden steps and safety rails to maximize the comfort and functionality of the room and creating a pleasant and cozy modern bathrooms with practical, simple and elegant decor in neutral colors.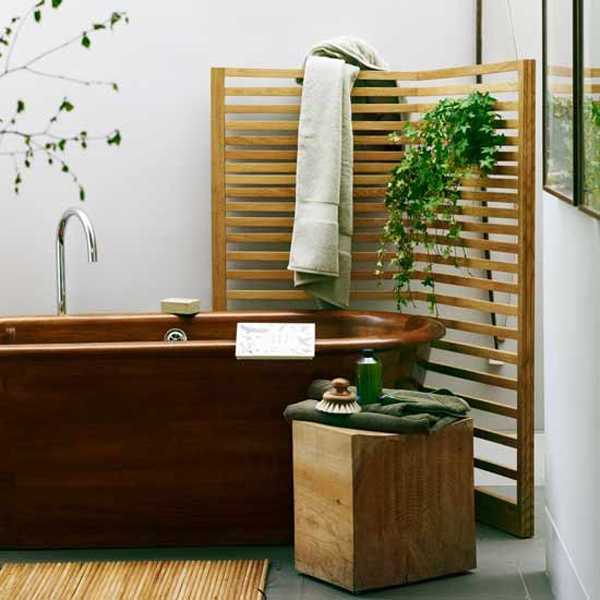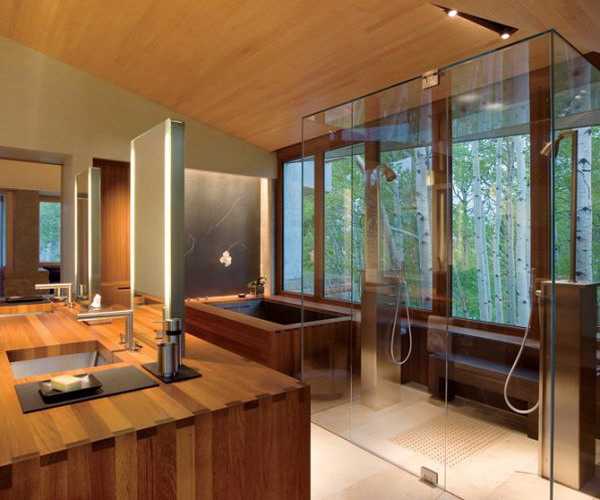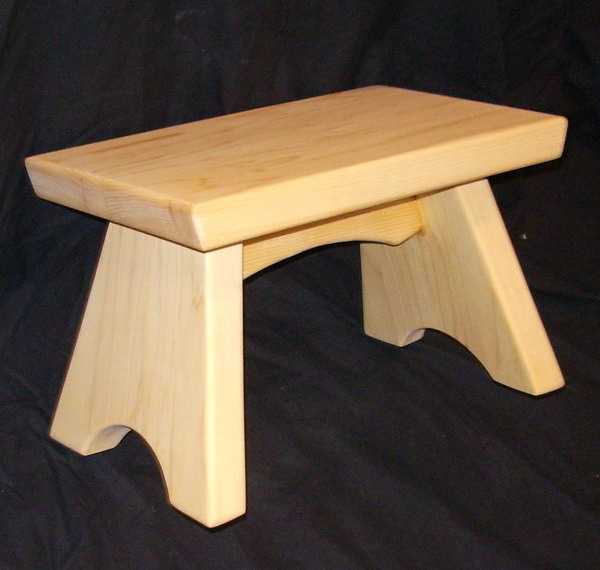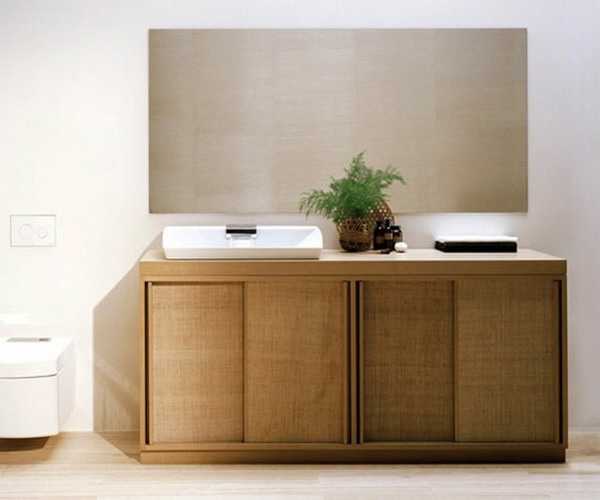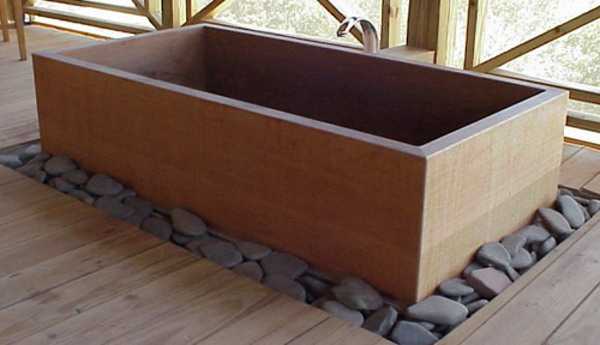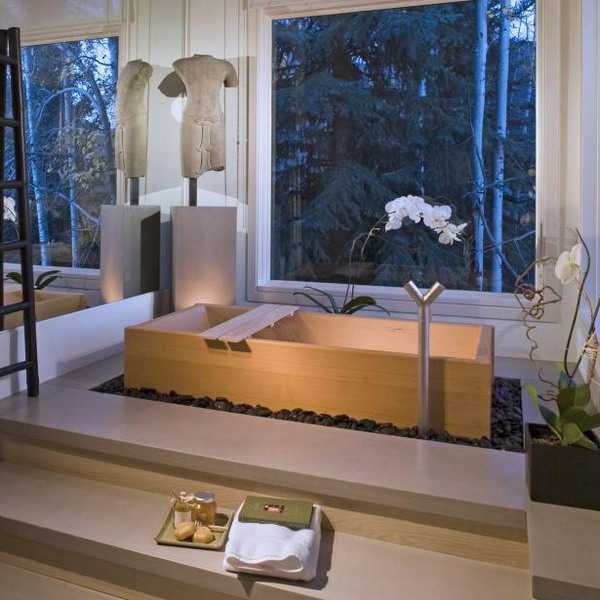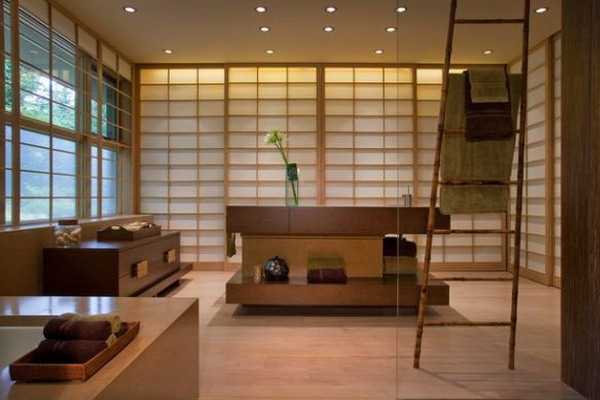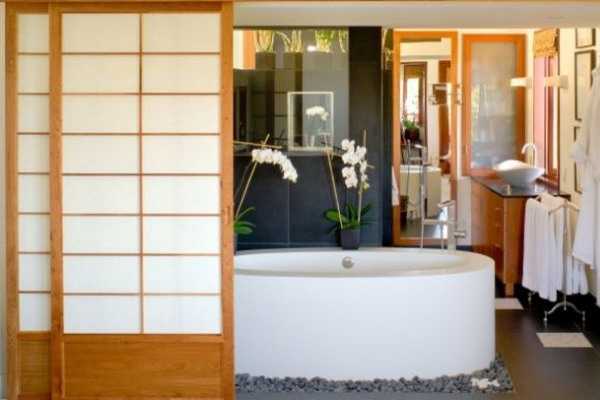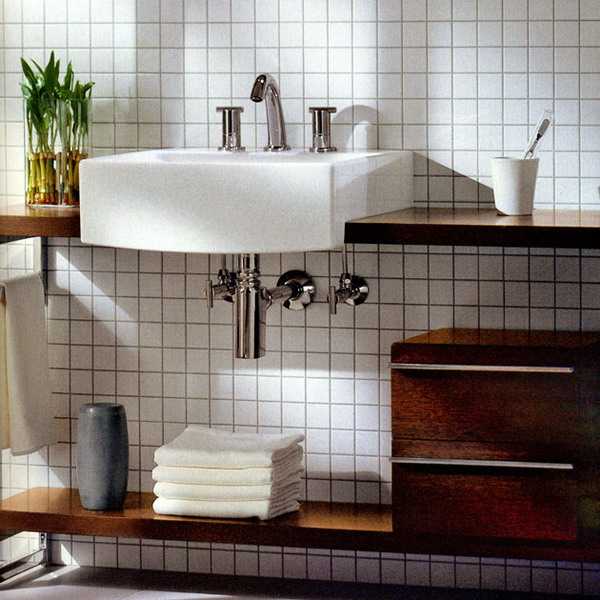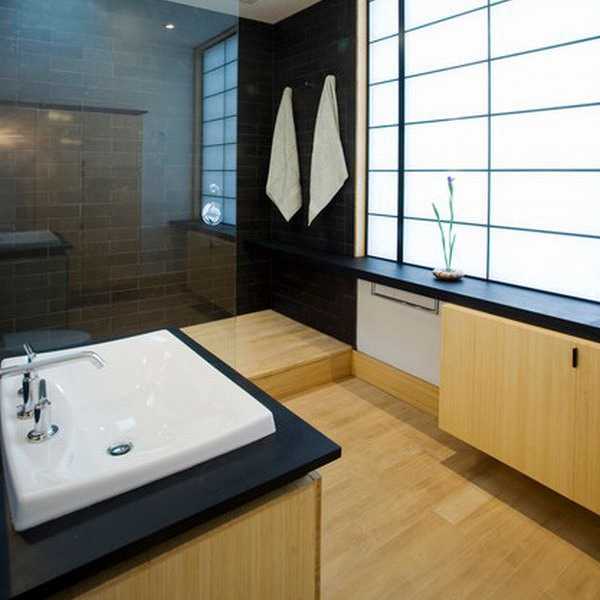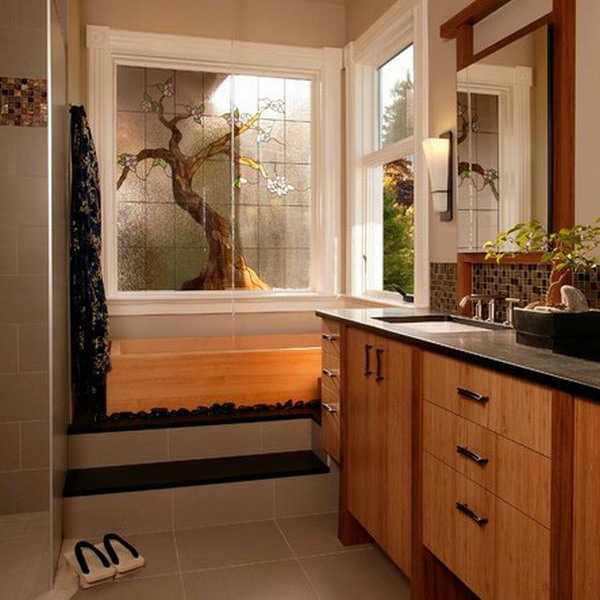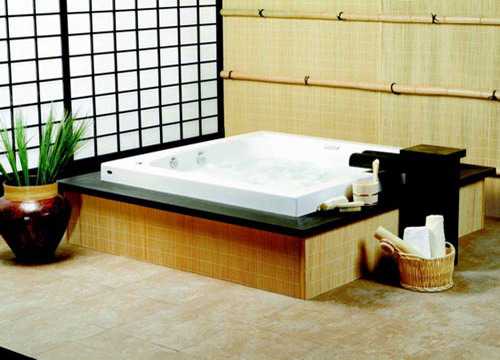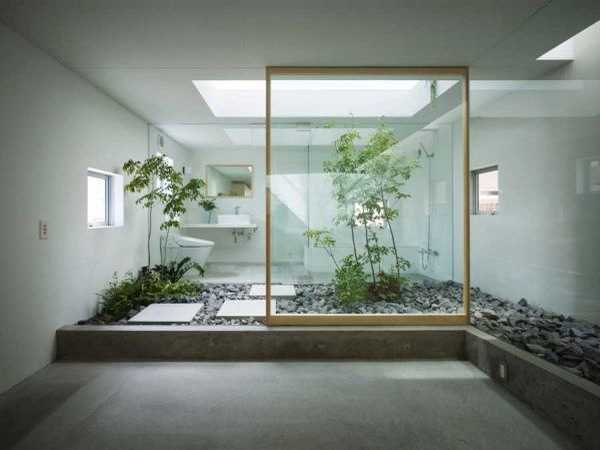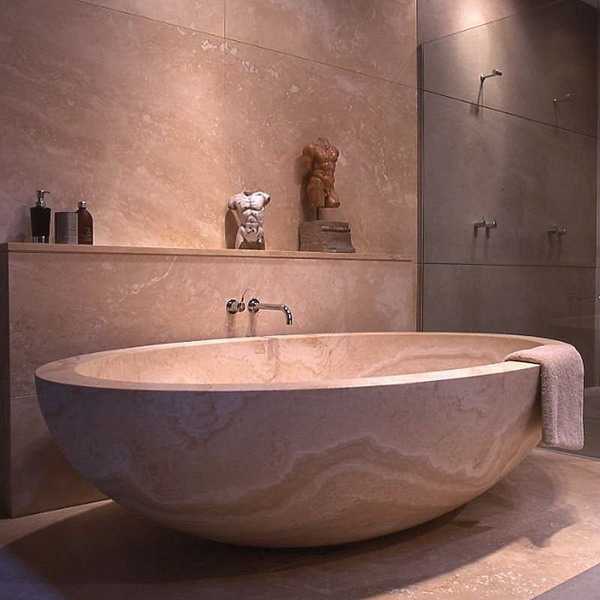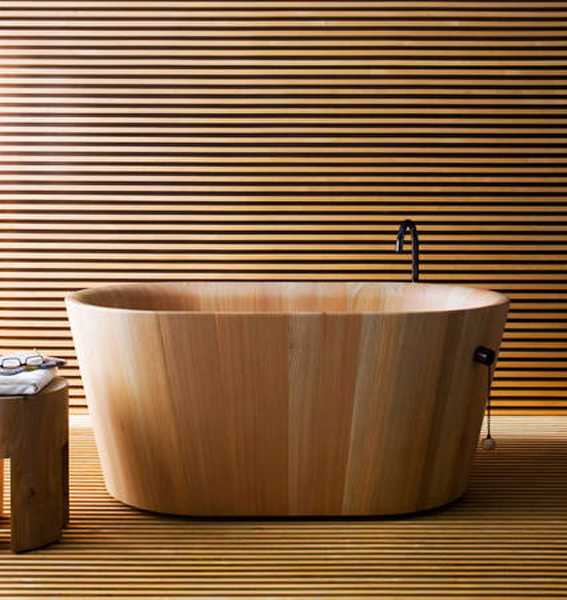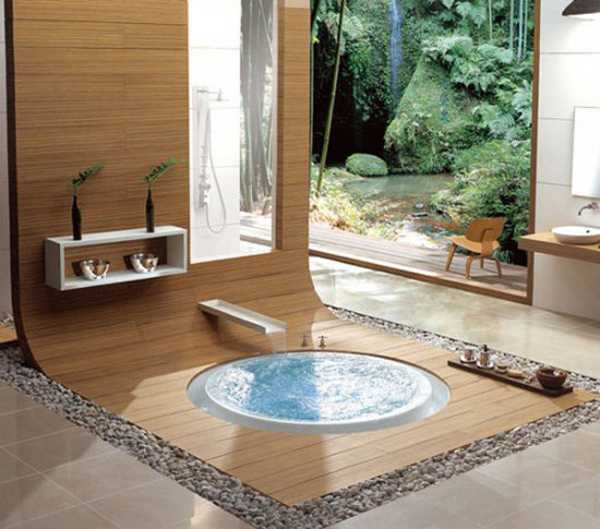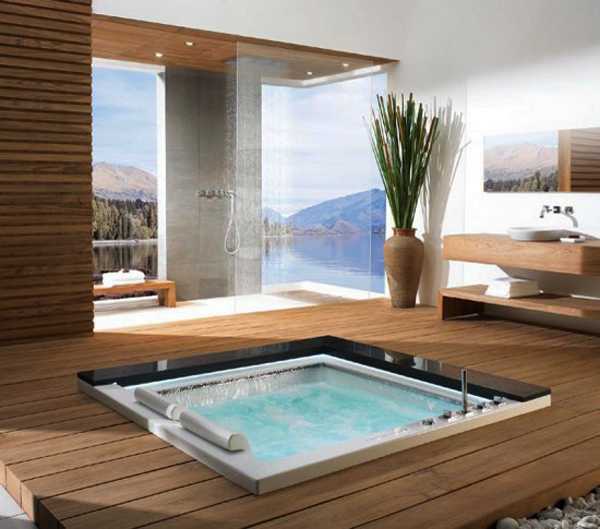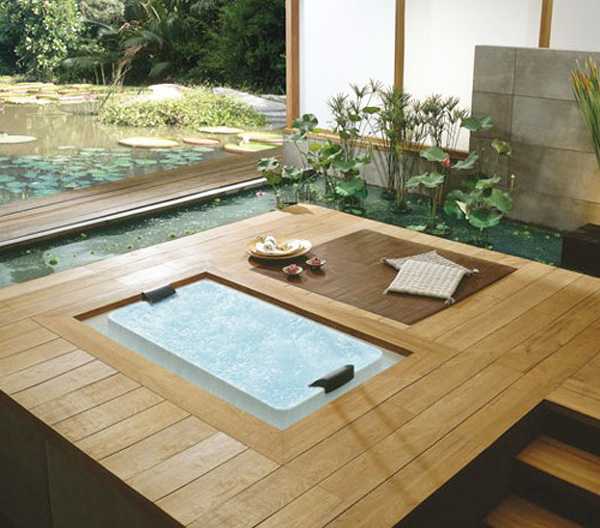 Posted: 25.04.2013 by Decor4all