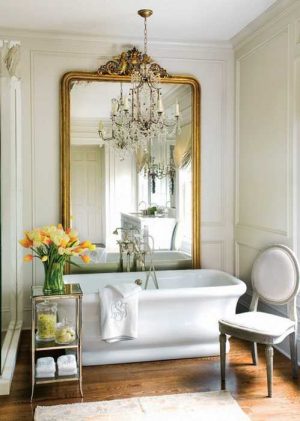 Bathroom decorating with flowers looks romantic, artistic and welcoming. Fresh flowers, blooming plants and artificial flower arrangements are useful bathroom accessories, that bring elegant style, unique texture, gorgeous color and comfort into your large or small bathroom design. Here is a collection of wonderful ideas for bathroom decorating with flowers that help transform your bathroom design with beautiful and cheap home decorating.
Fresh flowers, blooming plants or artificial flower arrangements in attractive containers make stunning accents for luxurious, elegant and modern bathroom decorating. Attractive containers are useful and convenient things that just have to be in a bathroom. Artificial flower arrangements in pretty containers can hide necessities while providing decorative details to functional bathroom design.
Beautiful, colorful or clear glass vases and ceramic jars can hold small items as feature artificial flower arrangements. Creative containers that repurpose bathroom accessories for vases add interest to large or small bathroom design. Bringing a small vase with fresh flowers into the bathroom change bathroom design with small and delicate detail. Elegant and romantic bathroom decorating with flowers works wonders for adding a splash of color and life to large or small bathroom design.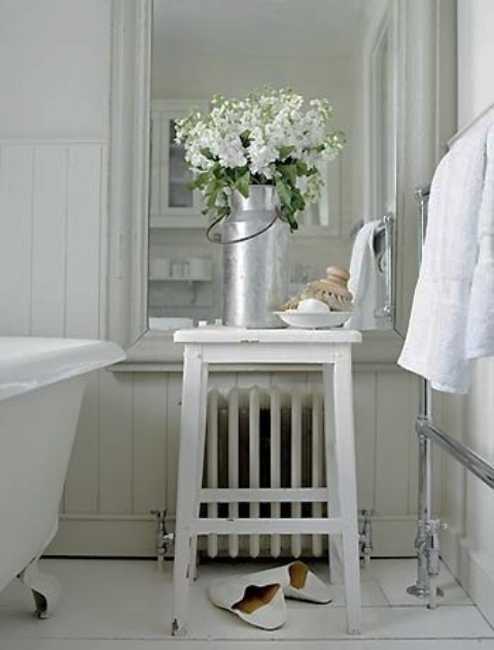 Selecting color for bathroom decorating with flowers
Small bathroom decorating with flowers looks elegant and sophisticated when not many colors are mixed in decor. A small bathroom can become visually cluttered with bright color shades, so keep bathroom paint colors very light and add a single bold color with flowers and decorative accessories to make your small bathroom design appear more spacious and classy.
Matching flowers color to bathroom wall paint and decorative accessories is another important element of bathroom decorating with blooming plants and flower arrangements. Experimenting with colors is fun, but a small bathroom is not the place for doing it. Rich colors can jazz up bathroom decorating in neutral colors, or create visual distractions in colorful bathroom.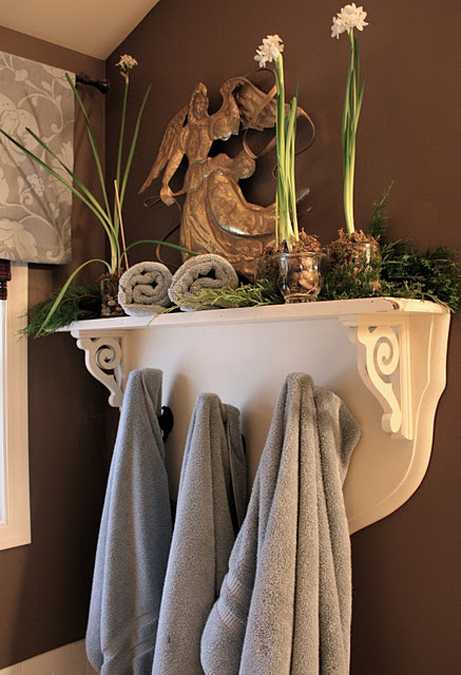 Colorful flowers for bathroom decorating
White flowers are versatile. Clean and bright white flowers are ideal for simple and elegant bathroom decorating in classic and fresh style. If white flowers seem plain in bathroom decorated with neutral colors, dress your flower arrangement up with colorful container that matches, adding a colorful accent to your bathroom decorating.
3 ideas for DIY recycling glass cases and flower arrangements
Unusual flower arrangements, hanging pendants with flowers
Blue flowers create a calming and relaxing effect. Blue flowers create the connection with skies and water. Blue flowers are ideal for small bathroom decorating. Blue flowers paired with white decorating ideas create beautiful bathroom design in a cottage-like style.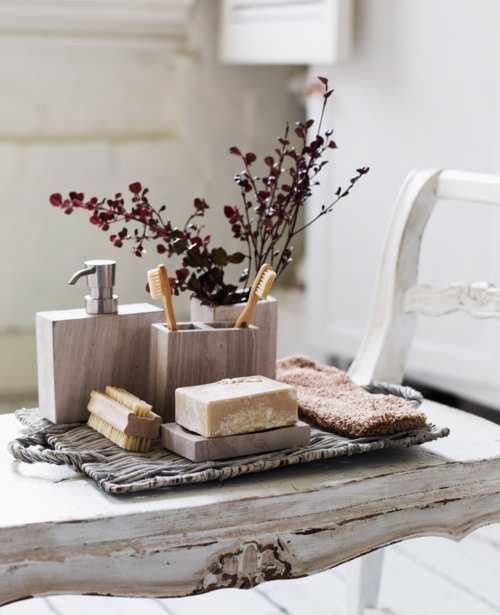 Red flowers are romantic, bold and beautiful. Blooming plants with flowers in red color and artificial flower arrangements in red color bring passion and energy into bathroom design, and look especially dramatic in monochromatic bathroom design in neutral colors.
Gray-purple color combination for romantic bathroom decorating
Stylish bathroom decorating ideas, soft pink walls and floral designs
Indoor plants bring green color shades into bathroom decorating. Combined with white flowers, green leaves and containers in green color add a fresh, airy and natural feel to bathroom decorating ideas, creating luxurious, spa-like bathroom design.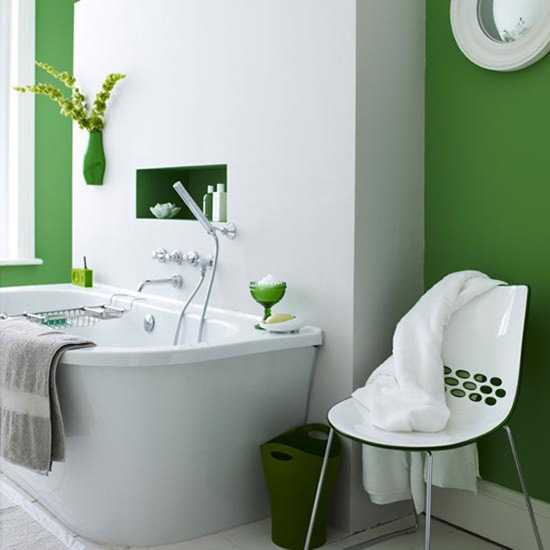 Yellow flower arrangements are charming, bright and warm, perfect for large or small bathroom. A single yellow flower brings bright sunshine into a small bathroom and makes a statement, enriching modern bathroom decorating ideas with a bold and stylish decorative accent.
Yellow flower, eco craft ideas and floral table decoration
20 ideas for spring decorating with blooming branches
Lavender purple, deep purple and all pink flowers are romantic, feminine and tender. They compliment white bathroom design, adding soft feel and glamorous look to bathroom decorating.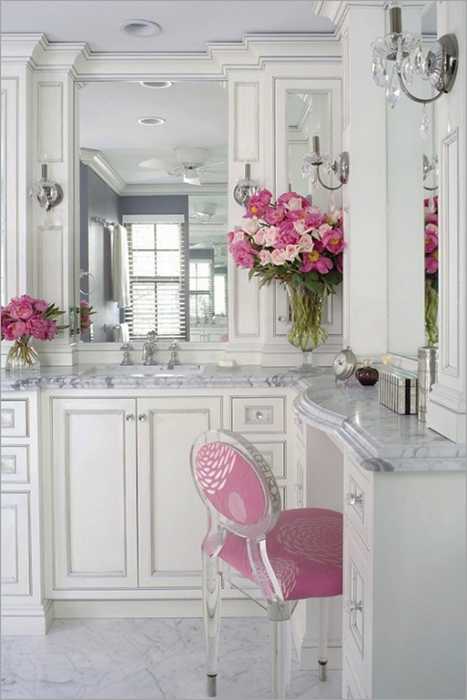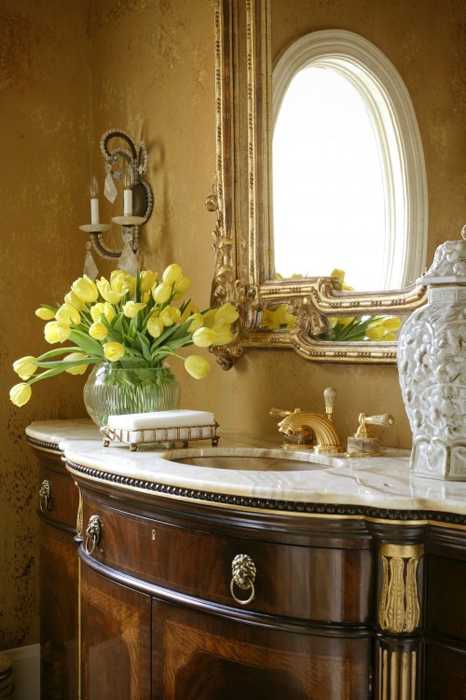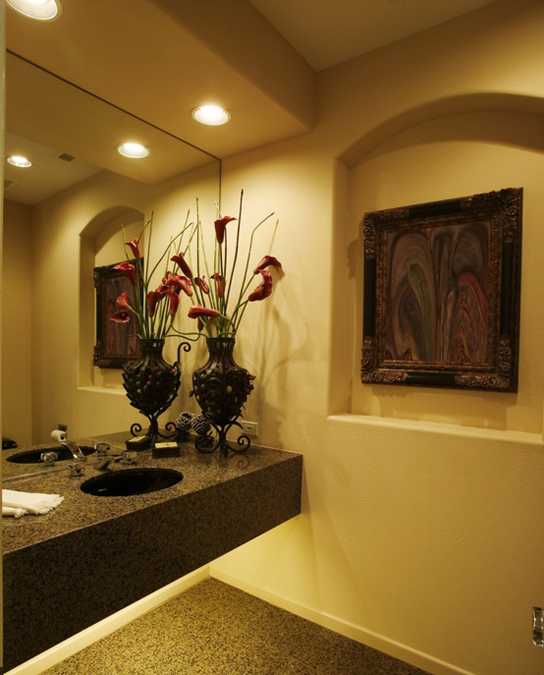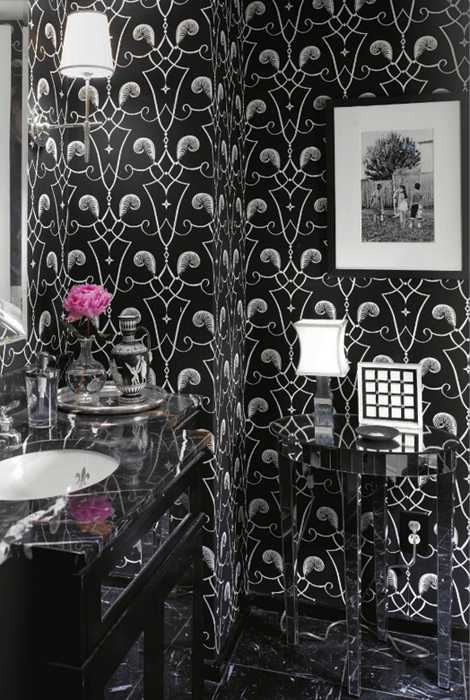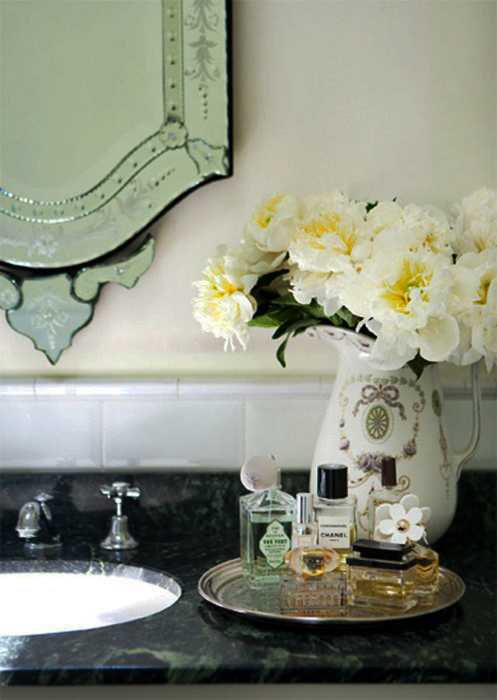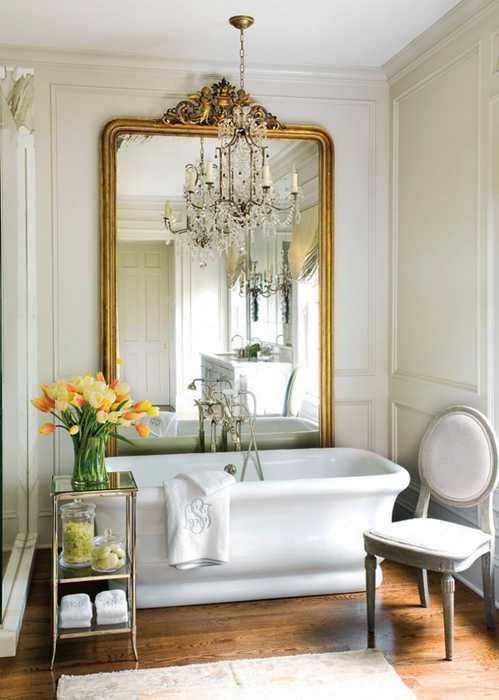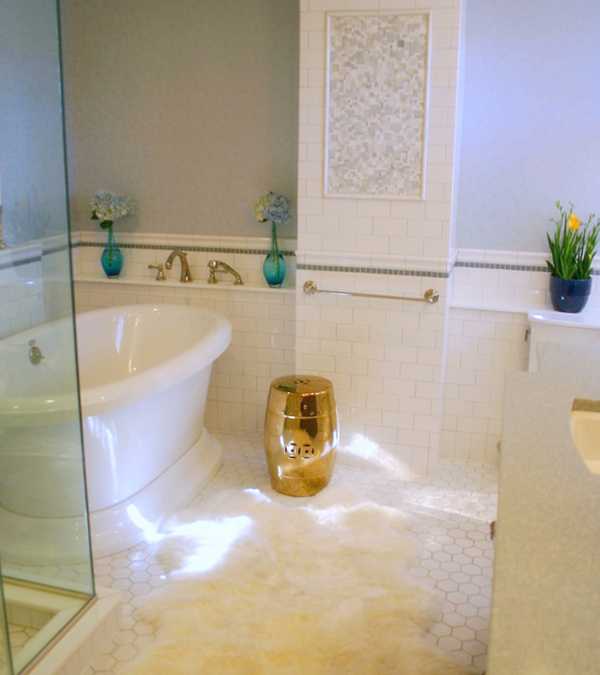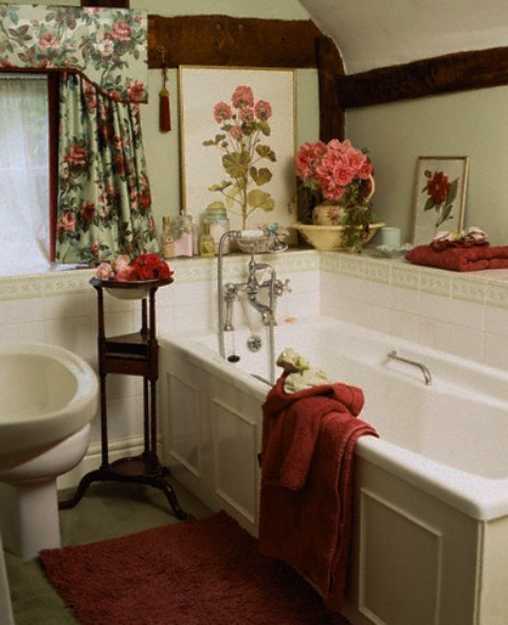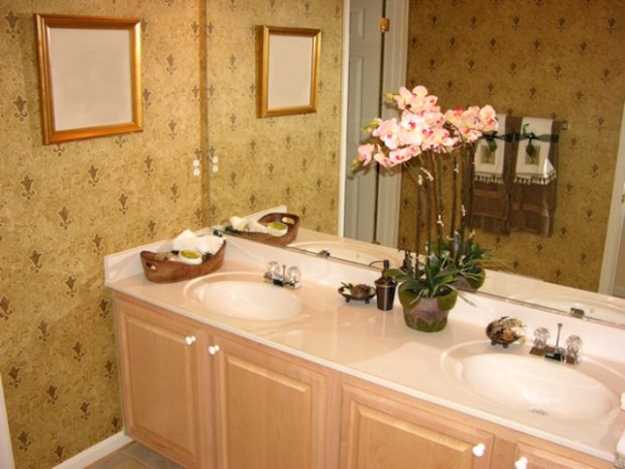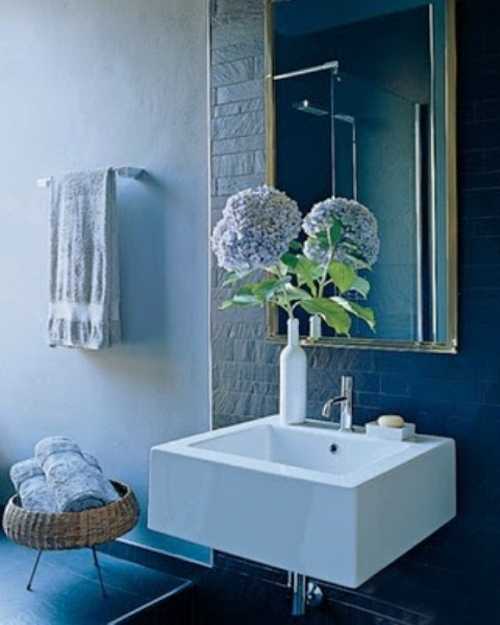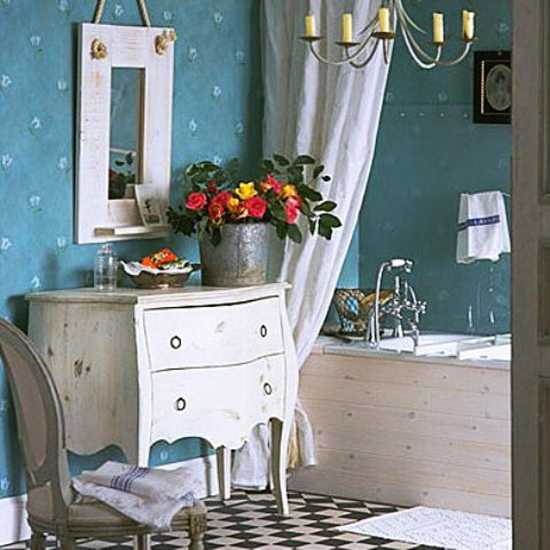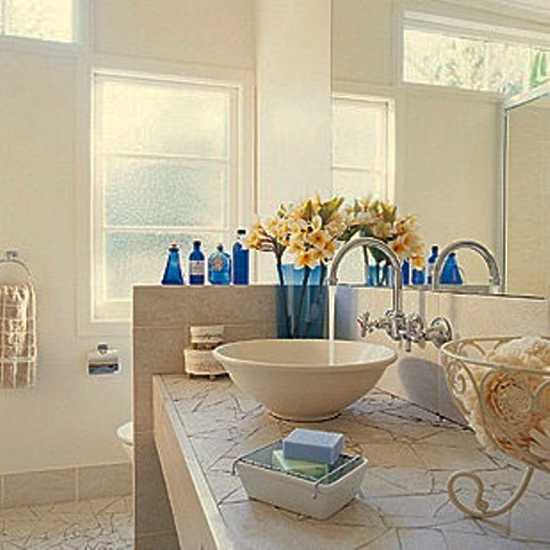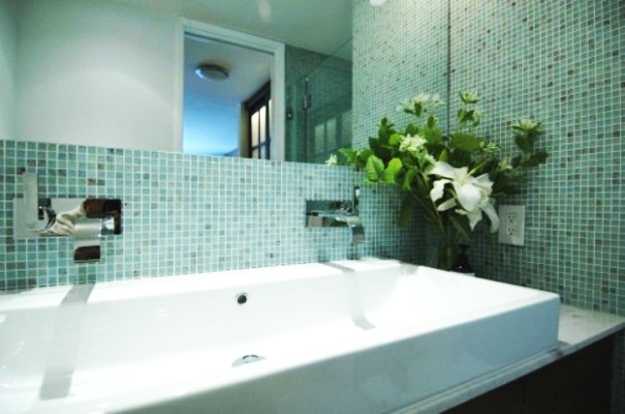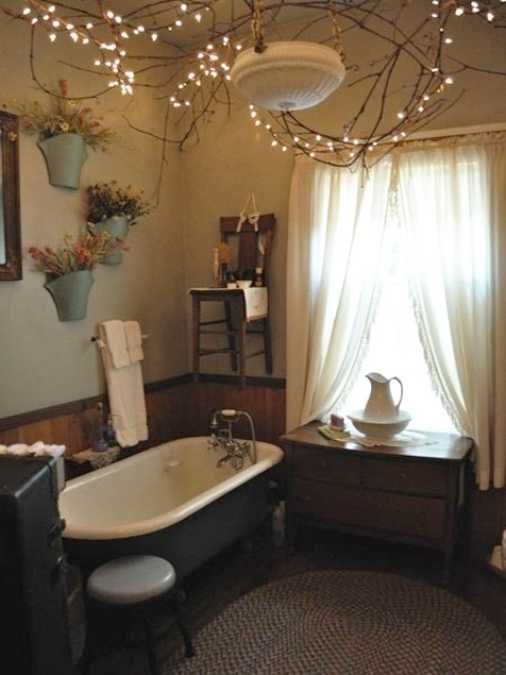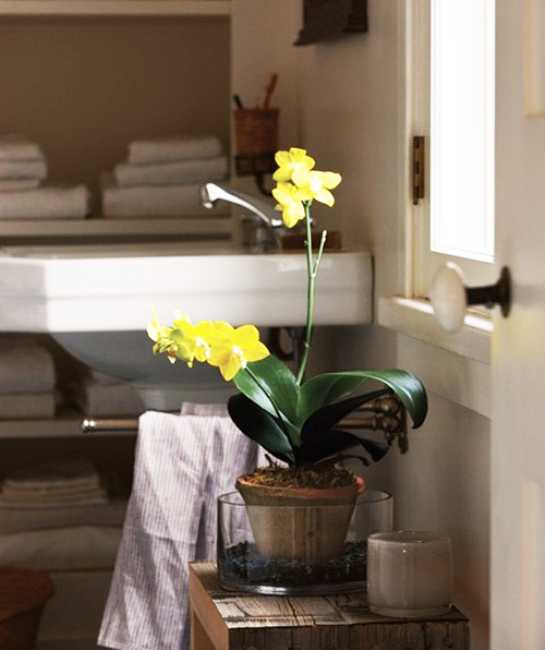 Posted: 18.04.2013 by Decor4all