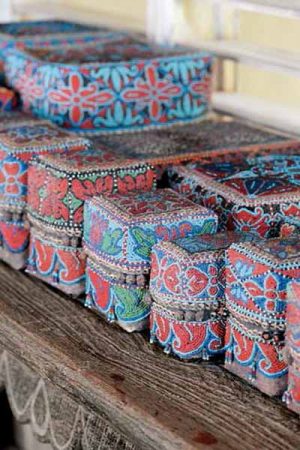 Balinese home decor blends Asian interior decorating ideas with the tropical theme, inspired by colorful and exotic plants and flowers of tropical forests. Natural materials, like rustic wood, silk and cotton, gorgeous craftsman details and floral patterns create unique and charming Balinese home decor.
Bright white color is used for creating a perfect background for Balinese furniture made of dark wood and room accessories in bold colors, celebrating the tropical theme palette. Stained frames with photographs, crafts and handmade home decorations make rooms feel cozy and relaxing.
Balinese home decor ideas are about creating airy and breezy rooms with a nice view of the garden. White wall paint and light home furnishings, combined with dark wood furniture and bright floral patterns make home interiors look more spacious.
8 ways to add tropical decor theme and bright colors to interior decorating
Top 5 modern interior trends in home decor
Balinese home decor ideas
Balinese home decor style, colorful dining furniture that emphasize tropical theme
Natural materials and various finishes, beautiful local wood in all natural shades add unique accents to Balinese interior decorating.
Teak is one of favorite wood in Indonesian interior decorating . Bamboo is popular material for building, interior decorating and crafts. Bali furniture and decor accessories made of bamboo create harmony and look gorgeous with bright color accents.
Carved wood decorations, Indonesian handicraft
Stone and wood, rattan and paper, wicker and bamboo, clay and tile are traditional Asian interior decorating materials that are elegantly integrated into Balinese decor.
Art Nouveau home decorating ideas spiced with Indonesian handicraft
Bali furniture, Indonesian art and interior decorating ideas
Balinese decor color palette reflects the beauty of tropical forests and stunning exotic flowers. Bold yellow, orange and red colors, light and deep blue colors and all shades of green, combined with wooden tones and creamy white wall paint colors, create bright Balinese decor that celebrated the tropical theme.
Balinese home decor ideas, white wall paint and decorative pillows with floral patterns, Balinese bedroom decorating ideas
Off-white tones or pale saffron walls, wood flooring, stone tiles are complemented with textured throw rugs and bamboo or sisal mats that add more interest, warmth and comfort to Balinese home decor.
Colonial style house, modern interior decorating of unique Colonial homes
20 tropical decorating ideas, charm of Hawaiian decor theme
Open space and airy home interiors, breezy atmosphere and pleasant outdoor views, lots of light and contrasting interior decorating colors are important elements of Balinese home.
Outdoor pool and tropical garden, Balinese home
Open floor plans allow the wind breeze, light and air to flow through Balinese home interiors. Skylights and inner courtyards, terraces and large windows bring the nature inside, integrating home decor with pleasant natural surroundings, a tropical forest or a garden with exotic flowers that emphasize the tropical theme in Asian interior decorating.
Posted: 14.02.2012 by Decor4all