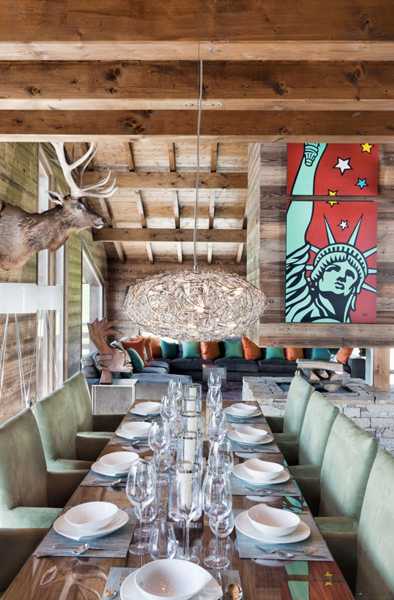 Beautiful interior decor enrich unique interior design, creating stunning Alpine chalet with a gorgeous vies of Mont Blanc. Creative and artistic cottage style decor ideas, original crafts and artworks, rustic details and sophisticated furniture, contemporary lighting and bold decorative accents are blended into this fabulous home in Alpine style.
The One Oak Chalet, chaletoneoak.com/ offers unforgettable experience, wonderful cottage-like atmosphere and comfort of a luxurious mountain retreat, perfect for enjoying a ski season. Rich and creative cottage style home decor ideas, combined with open and comfortable traditional interior design, natural materials, especially natural wood, and fantastic artworks make this cottage a dream place to visit in winter.
The One Oak Chalet demonstrates very attractive, interesting and expensive interior decorating in elegant rustic style, that enriches traditional house design. Sophisticated and modern cottage style is excellent for complete relaxation. The owner says, that everything is larger than life in 540 square meters of pure, a three-floor house with endless breathtaking views of the Mt Blanc in Chamonix valley.
Cottage style decor ideas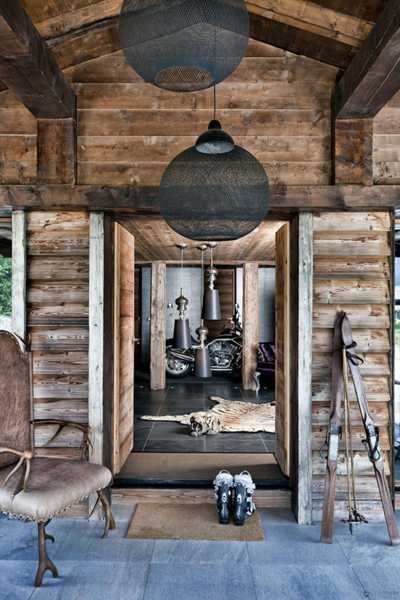 Attractive and impressive home interiors highlight an elegance of decor and a richness in details. Bedrooms have large, floor-to-ceiling windows and terraces with dramatic views of the mountains.
The living room design features a spacious layout, comfortable furniture and gorgeous views of the rolling country side, pleasing all senses and creating a remarkable place your will remember.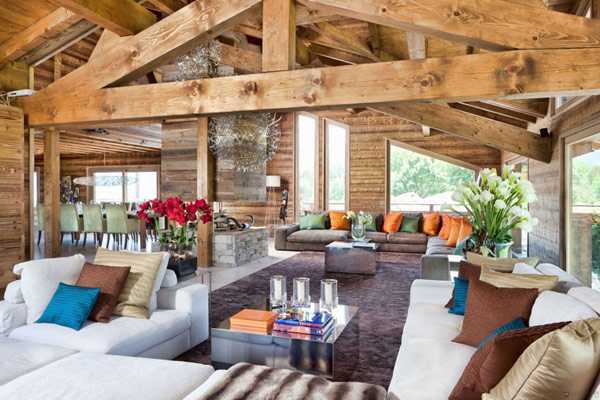 Lush home decor ideas, natural wood and lots of light create luxurious living room design, perfect for peaceful cottage life or entertaining with friends. Fully wired technology, fabulous entertainment and intuitive service is available at your command, making this home in Alpine style ideal for winter holidays.
Beautiful fireplaces, 15 ideas for interior decorating around a fireplace
Gorgeous homes in Alpine chalet style, country home decorating ideas
Charming country home decorations highlighting cottage style decor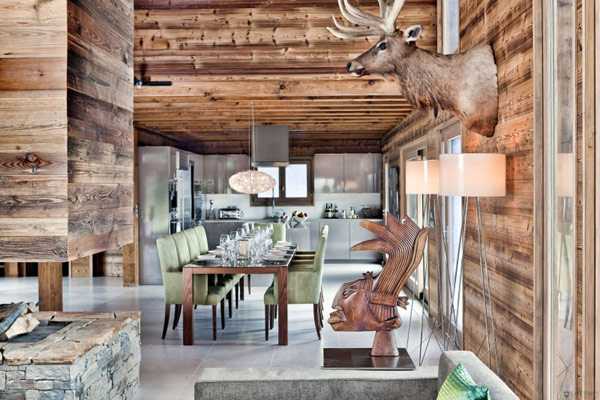 Posted: 12.01.2013 by Decor4all