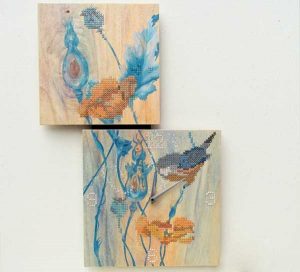 Handmade furniture and decor accessories from Stedi reinvent the art of cross stitching, adding surprising and vey decorative details to home decor items made of wood. Cross stitch embroidery on unconventional materials, like wood or metal, turn even simple furniture and decor accessories into exciting, colorful, stylish and unusual home decorations.
Cross stitch embroidery on wood takes home decor to a whole new level, creating spice organizers, chairs, wall shelves, stools, serving trays and vases, storage racks, kitchen accessories and bed headboards that look like artworks. All designs are handmade and very attractive, blending natural materials and ancient craft with modern colors and elegant details.
Handmade furniture and home decor accessories made of wood and metal are enhanced with stitched floral ornaments in soft natural colors, creating beautiful and unusual home decor pieces.
Cross stitch patterns on empty walls, quick colorful wall decorating ideas
Cross stitched wood, 8 unique home decorating ideas and crafts
Cross stitches for unconventional home decorating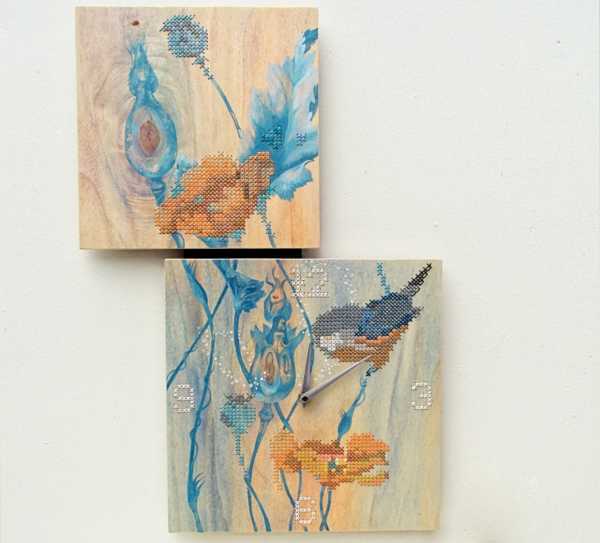 Embroidered furniture and decor accessories are functional as well as spectacular. They come in different sizes and with various patterns.
Perfect for unique home decorating, spice organizers, chairs, wall shelves, stools, serving trays and vases, storage racks, kitchen accessories and bed headboards look contemporary, but very original and crafty. Available from etsy.com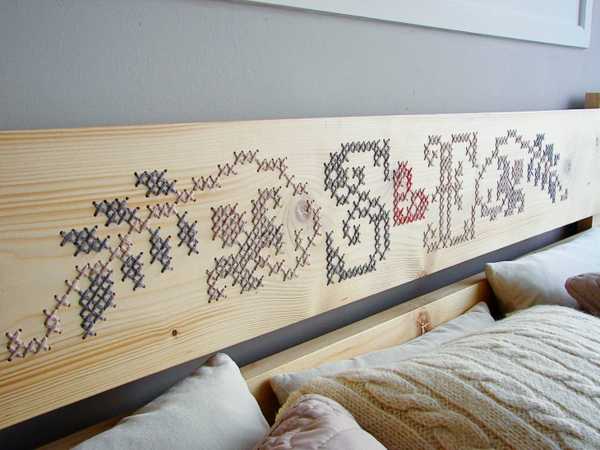 Posted: 30.10.2012 by Decor4all