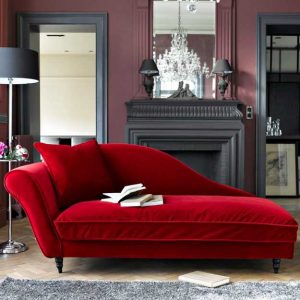 Room decorating ideas in French style exhibit opulence and elegance. The chaise lounge chairs, especially  Recamier benches, are European innovations for luxurious and comfortable room decorating that are symbols of chic and sophistication. Modern chaise lounge design offers many variations, – the Meridienne, the Duchesse and the Recamier.
A chaise lounge is a couch-like seat. It is an upholstered furniture in a shape of extended chairs. It looks like a daybed with a headrest at one end. The chaise lounge can seat two to three people or one person who can lie with feet above the ground. Chaise lounge chairs can be attractively decorated with tufted cushions, ornate wood carving designs and luxurious fabrics. Antique chaise lounge chairs tend to be fancier than contemporary furniture.
The Recamier is not a chaise lounge chair, although it looks similar. This room furniture item was named after Mme. Recamier by Jacques-Louis David and are associated with the French socialite. A rounded backrest which extends into two sloping armrests create the U shape. There are some Recamiers with backs along the long edge of the seat.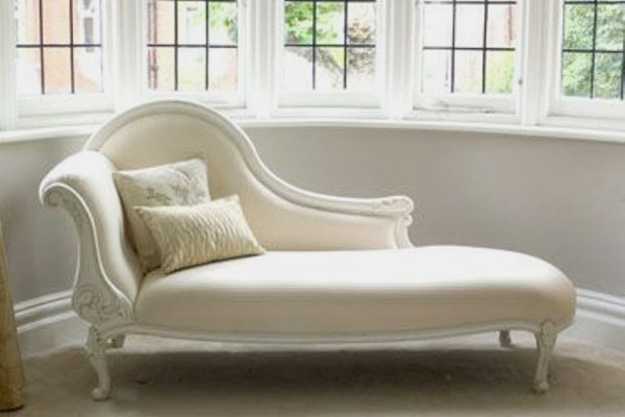 Modern room decorating with Recamiers
The beautiful Meridienne seats delight with asymmetry, a daybed-like look and a convenient matching footstool. The Duchesse features chair-like backrest curving out into two armrests and looks like an armchair than a daybed. All these chaise lounge chairs symbolize elegance in room decorating, adding luxurious, comfortable and inviting furniture pieces to modern homes.
Jacques Louis David's painting called Madame Recamier made these chaise lounge chairs very popular in fancy European, Asian and American homes. Aside from being elegant and timeless, these room furniture pieces add classic beauty to your room decor.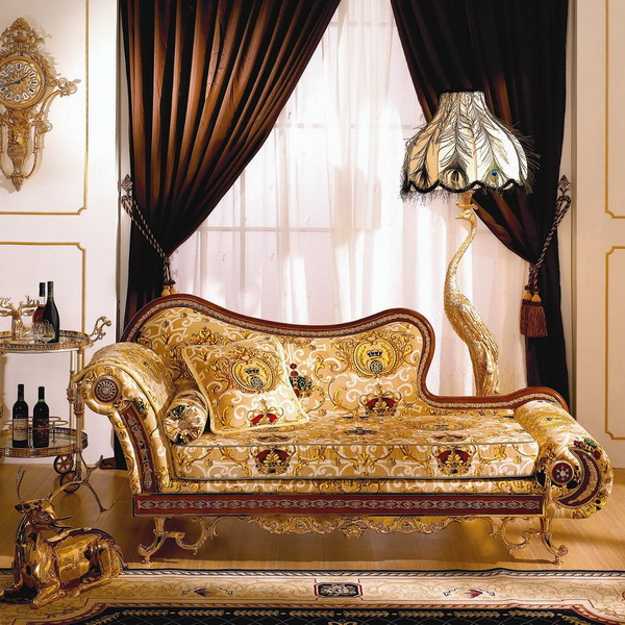 These chaise lounge chairs are very comfortable and practical, and can be used for functional room decorating, creating a cozy place where your whole body can rest like in bed. Recamiers allow to enjoy a relaxed reclining position while reading, knitting, listening to music or enjoy the nice view and sunlight.
Modern interior design in Louis XV style, luxurious room decorating ideas
Vintage furniture upholstery fabrics and painting ideas from Moissonier
Living room furniture, modern interior trends in sofas and chairs
The Recamiers are great for afternoon breaks on weekends and holidays, serving as a comfortable love seats also. The Recamier makes an adding bed for a child or an unexpected guest. These chairs are very stylish and decorative, adding original design and timeless elegance to modern room decorating, and combining function with style.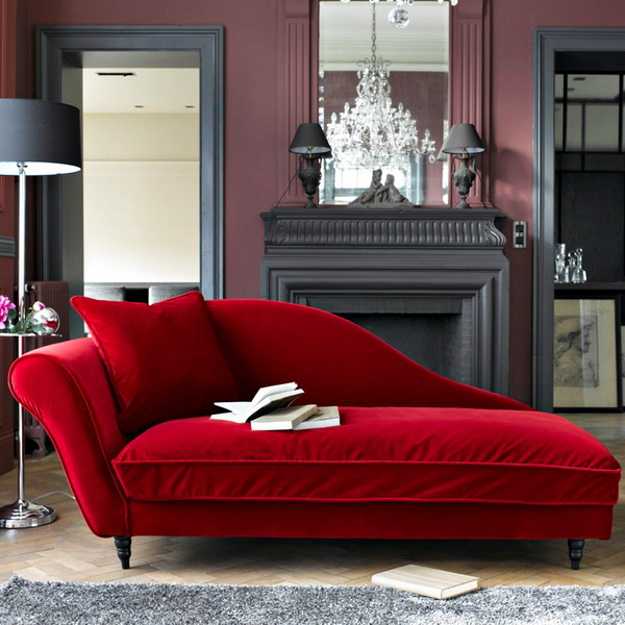 Selecting chaise lounge chair design for room decorating
Select a soft chaise lounge with foam cushion decorated with leather or cloth. Modern chaise lounge  chairs can feature metal frames and foam cushions, adorned with leather and cloth. An antique chaise lounge chair is a unique, elegant and rare room furniture item that can be expensive.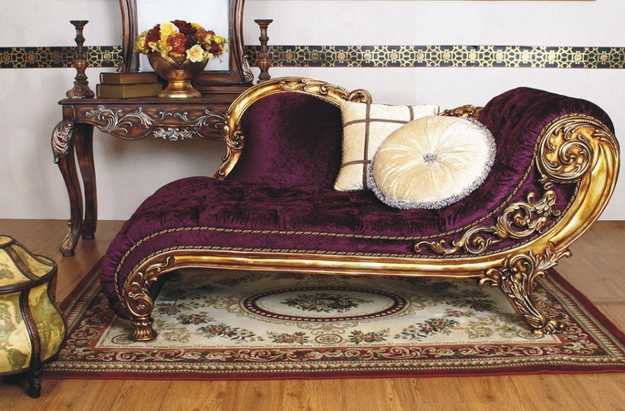 Made of solid wood, bamboo and rattan chairs demonstrate gorgeous craftsmanship that add stunning accents to modern room decorating. Consider the structure of your preferred recamier and select the most comfortable for you chaise lounge design .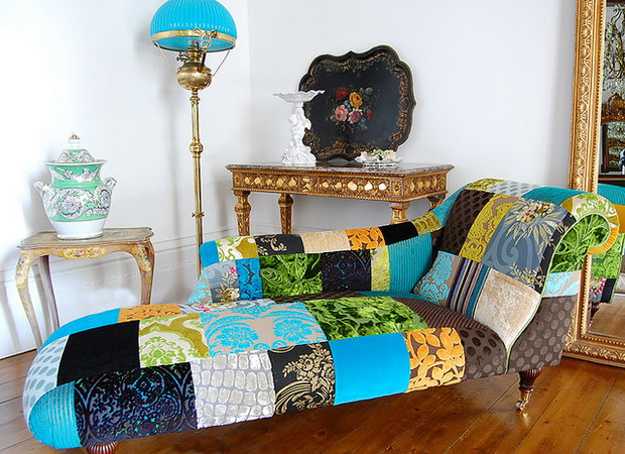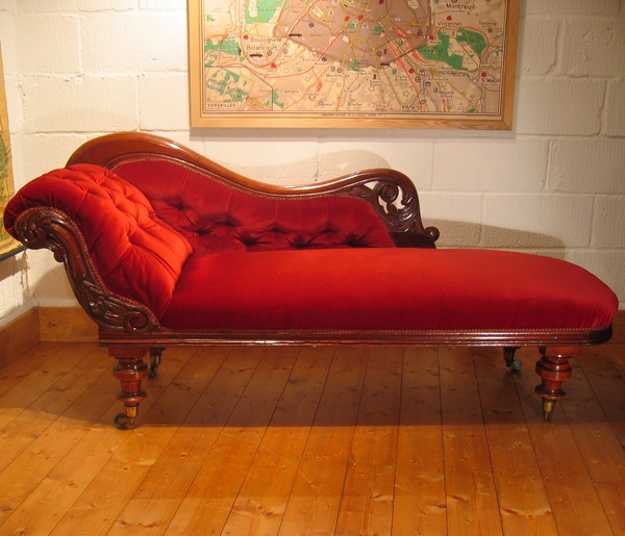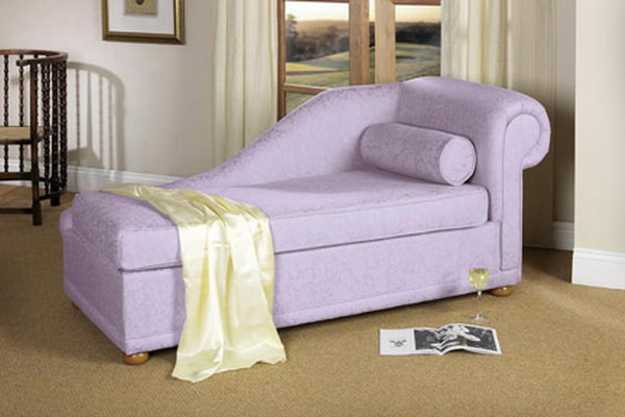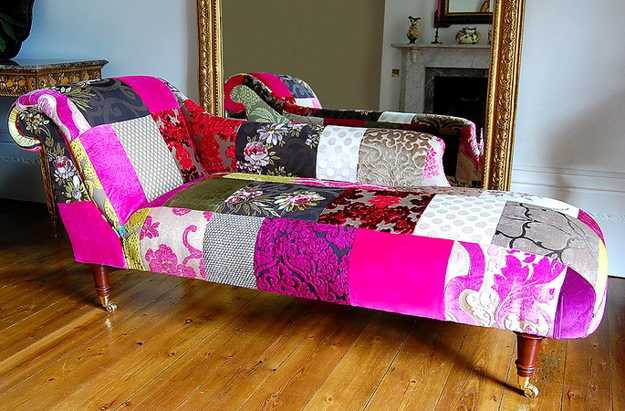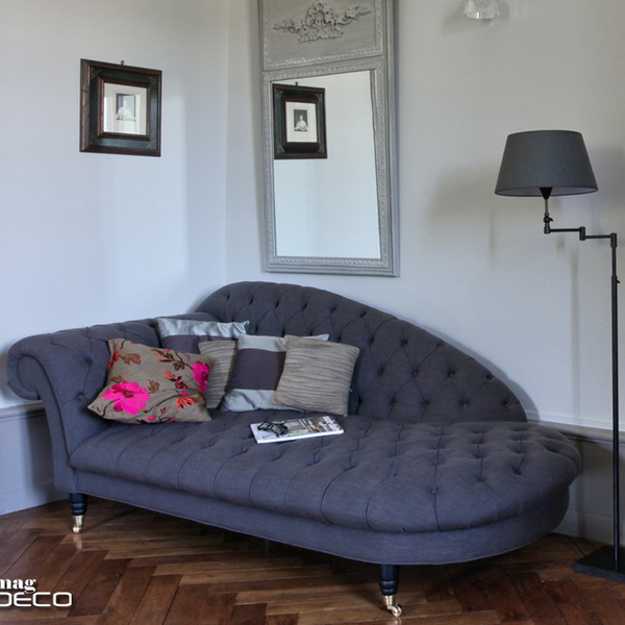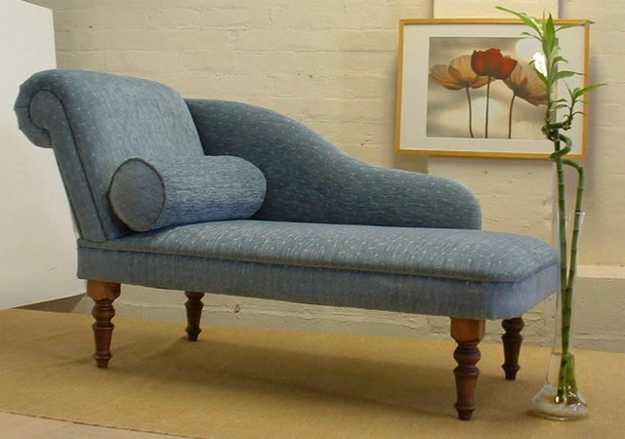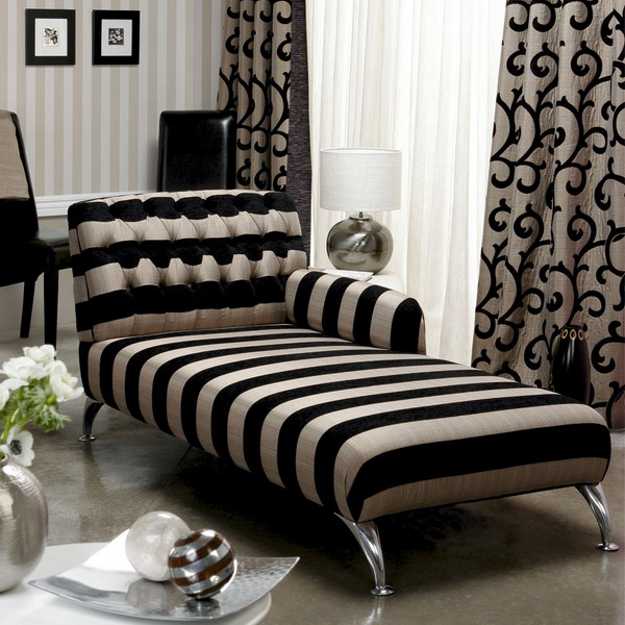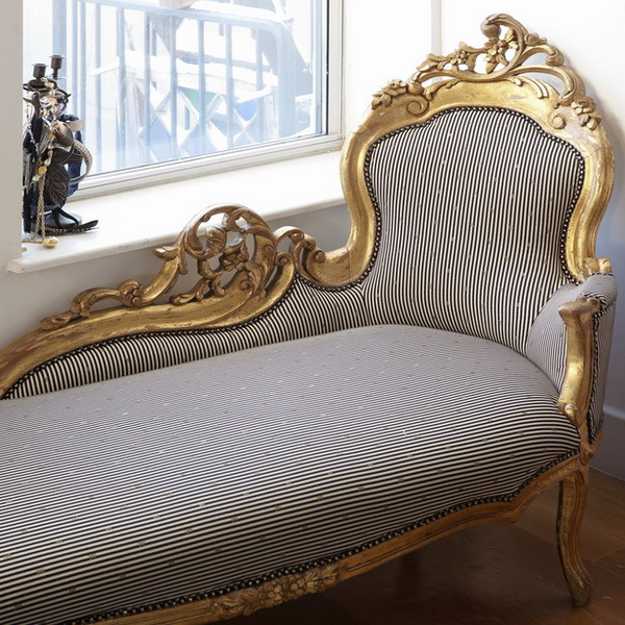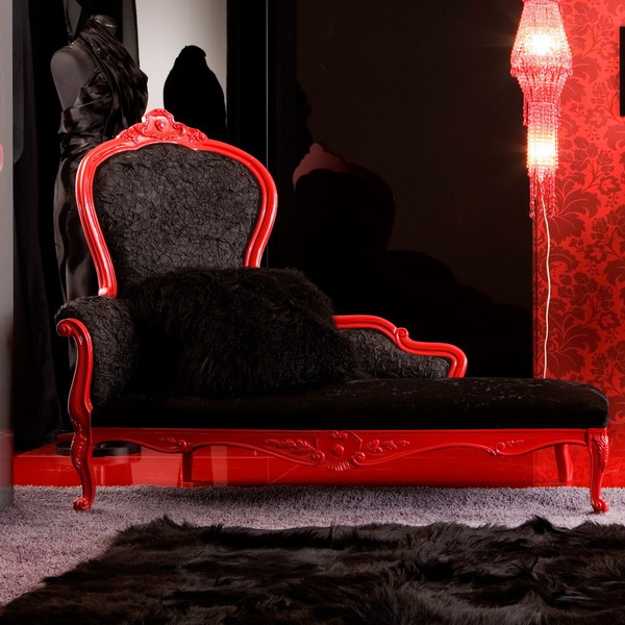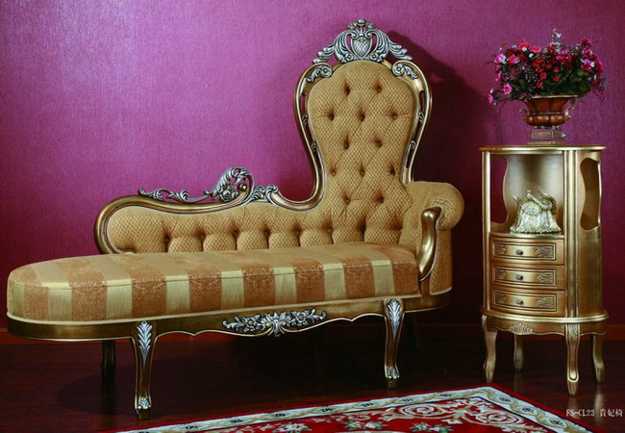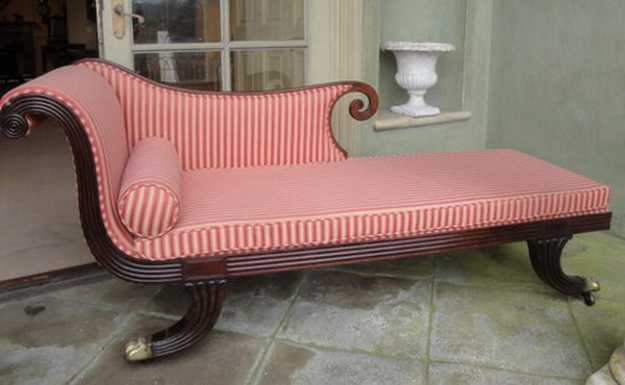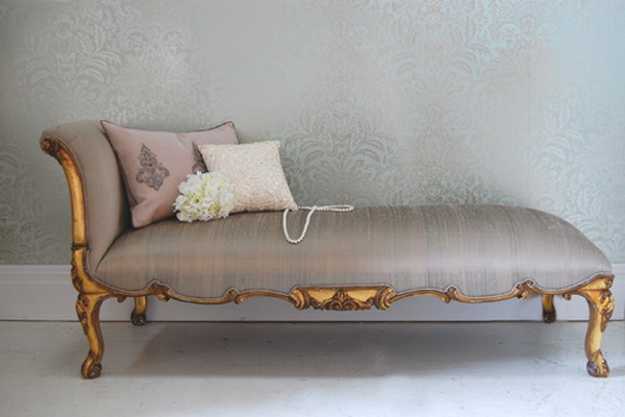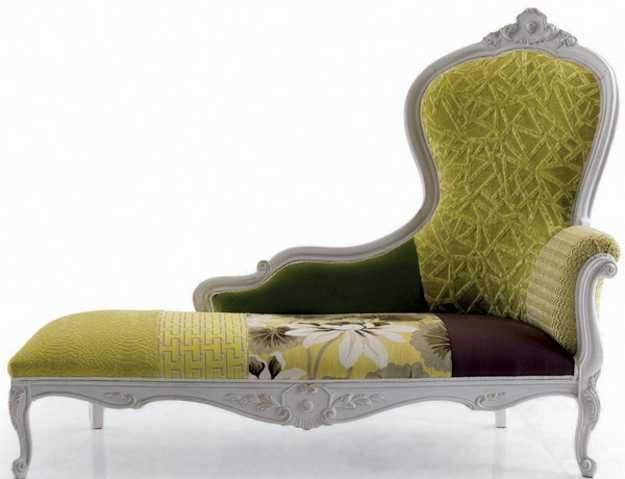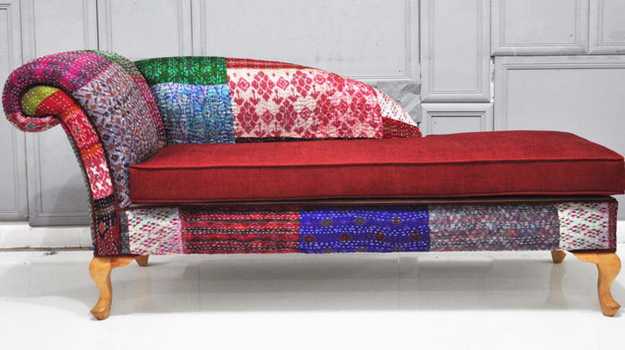 Posted: 22.04.2013 by Decor4all