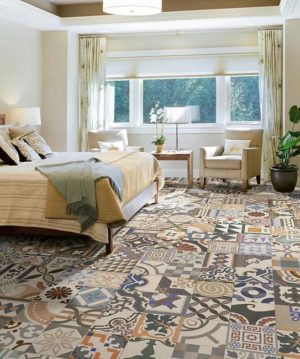 Patchwork is a smart and beautiful way to save money on bedroom decorating. Patchwork wall designs with modern wallpaper, handmade quilts, upholstered bed headboard ideas, decor accessories are great DIY projects to transform your bedroom decor by adding attractive patterns and your favorite colors. Handmade patchwork designs are chic bedroom ideas. If you want your bedroom decorating look unique, consider patchwork patterns, furniture, decor accessories designed in this style.
Bed linens, blankets, window curtains, bed skirts, decorative pillows, framed artworks are cheap ideas for skillful hands. Decoration patterns and colors transform the rooms, and textures add interest to bedroom decorating. Delicate floral patterns, geometric and stripped wallpapers are modern bedroom decor ideas. Blending various prints create the old-fashioned patchwork effect which makes your bedroom decorating look attractive and expensive.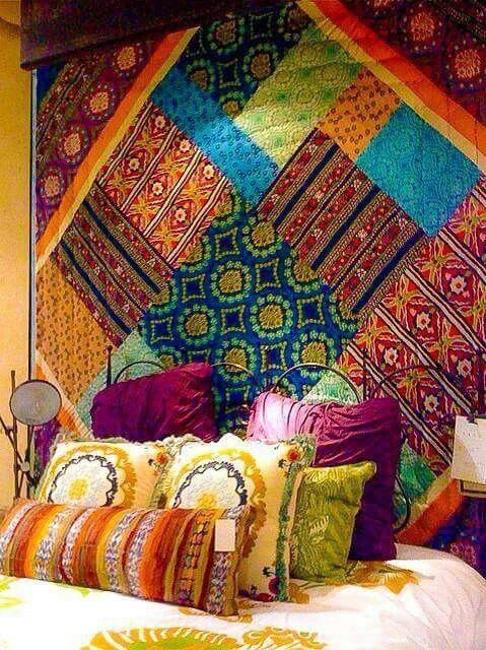 The fun of patchwork designs is an excellent motivation for finding cheap ideas for DIY bedroom decorating. Handmade ottomans, colorful chairs, upholstered bed headboard ideas, lampshades can make your bedroom decor bright and original. Colorful quilts and decorative pillows are beautiful ways to add a splash of color to dull room decor. Patchwork designs give personality and make a statement while connecting old-time bedroom decorating ideas with the latest trends.
Patchwork designs, upholstered furniture, accent walls
Modern trends in decorating inspired by patchwork designs
Contemporary floor rugs made with antique carpet pieces
Handmade designs and DIY room decorating ideas offer stylish ways to save money while creating unique furniture, decor accessories, lighting, and artworks for your room. Accent wall design ideas offer excellent solutions that jazz up your bedroom decor, especially if you are looking for modern, bright, and cheap ideas.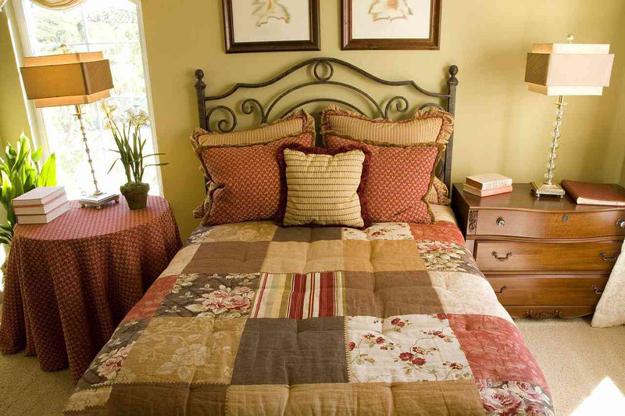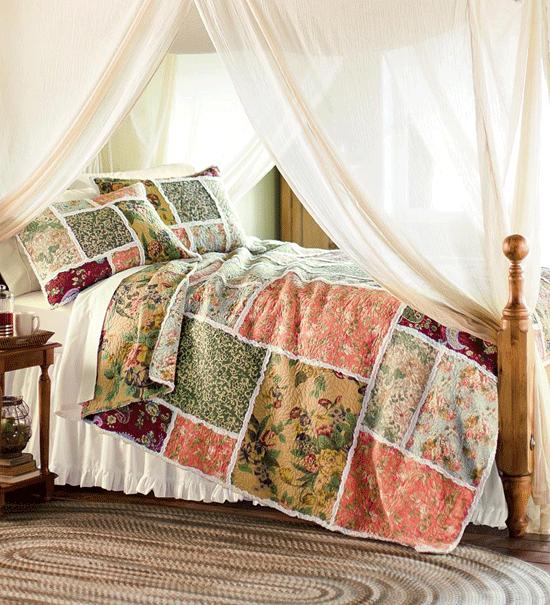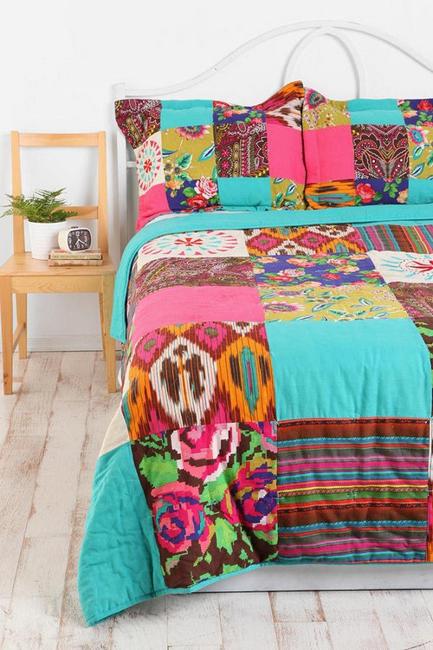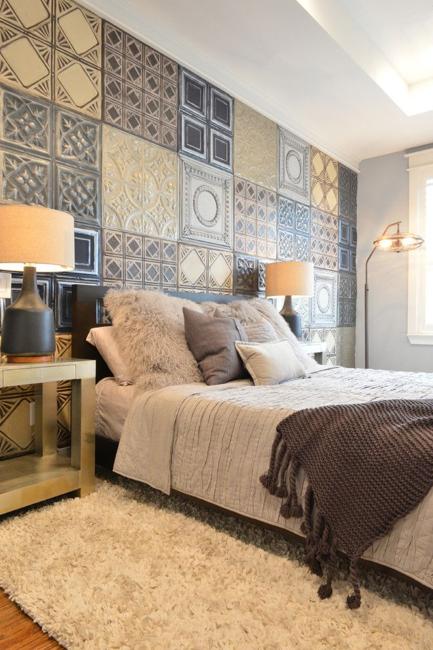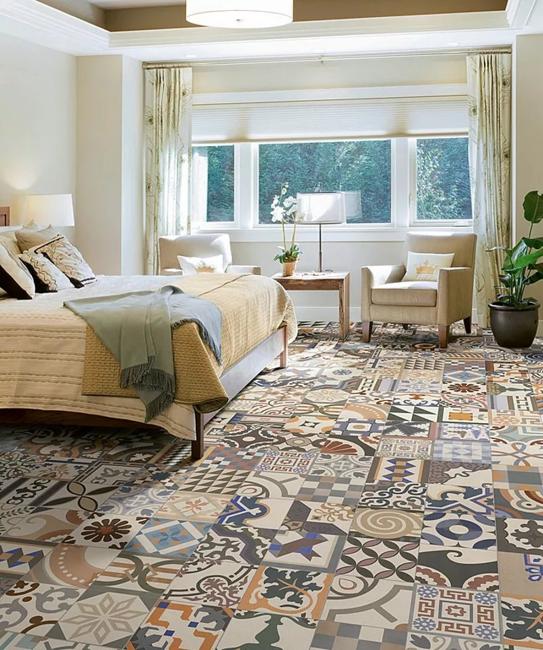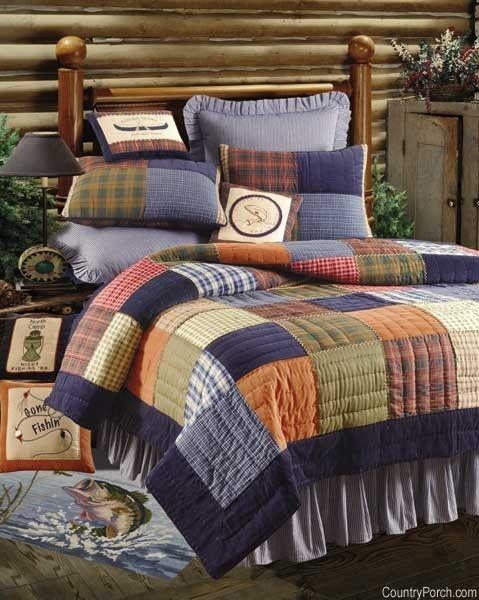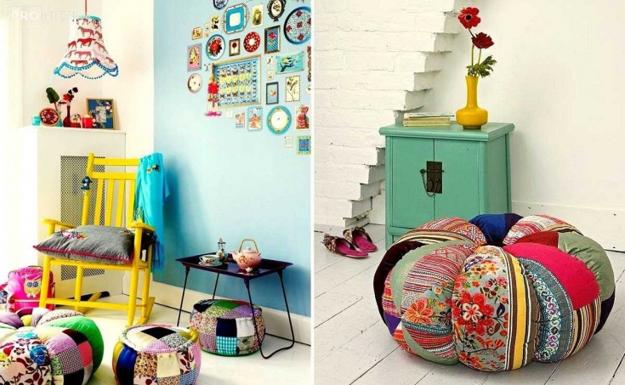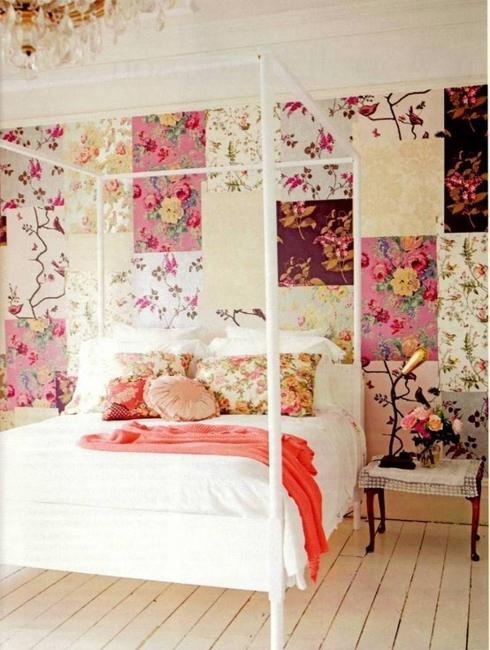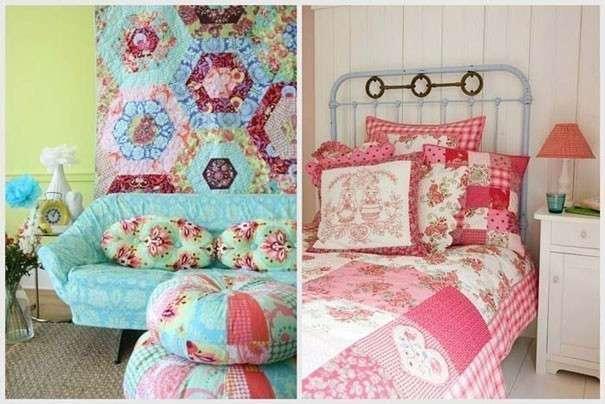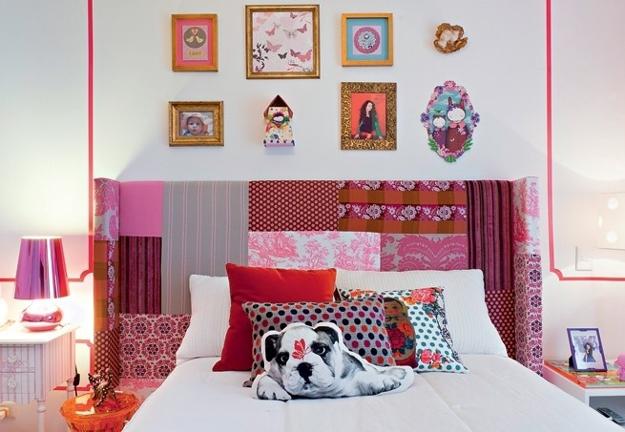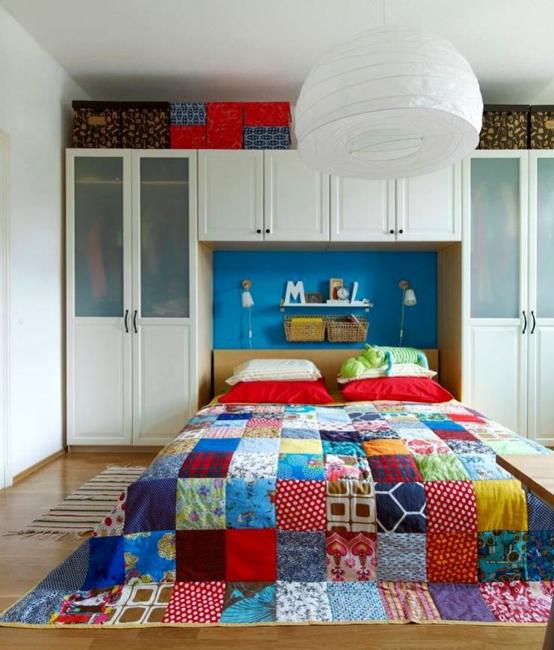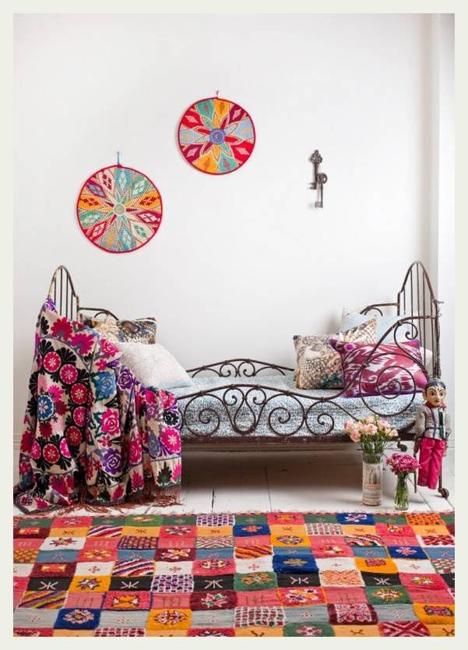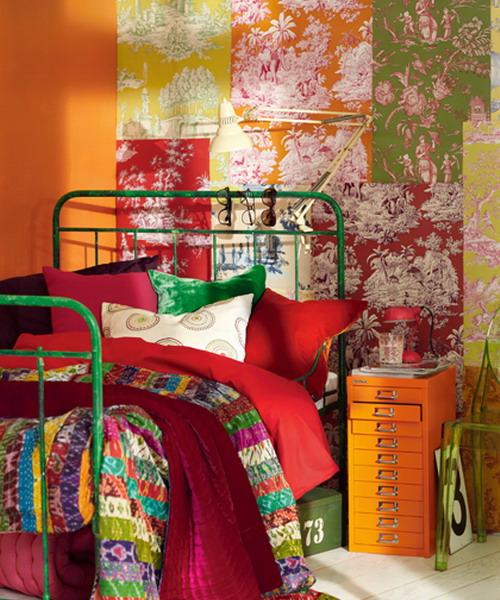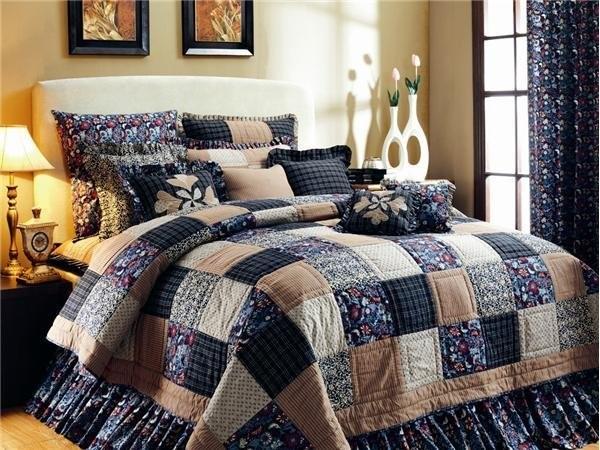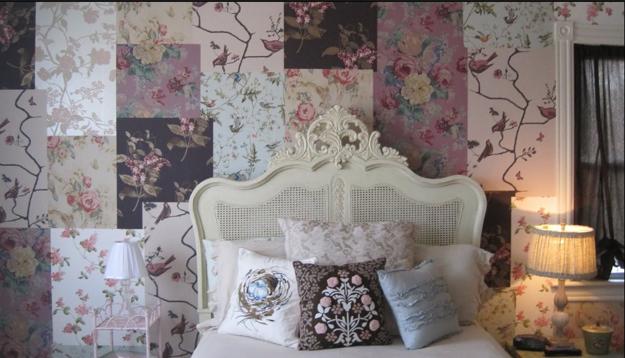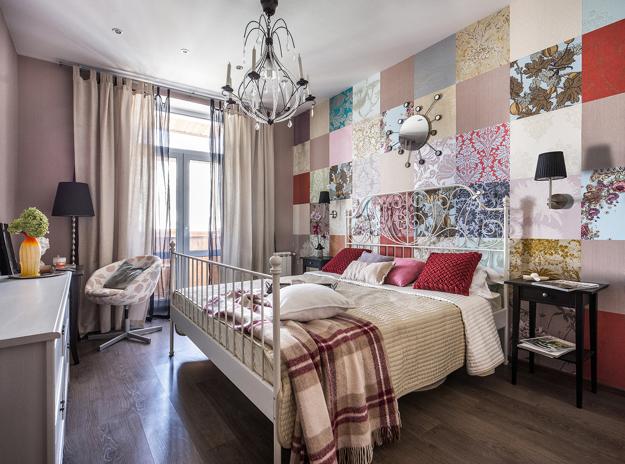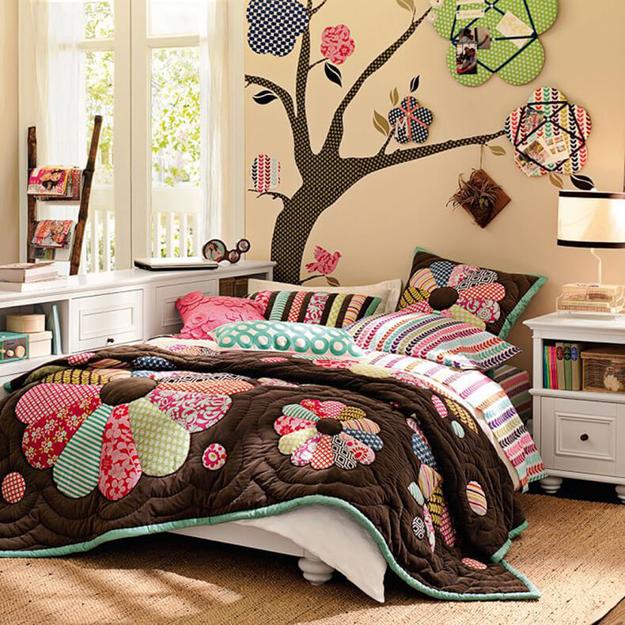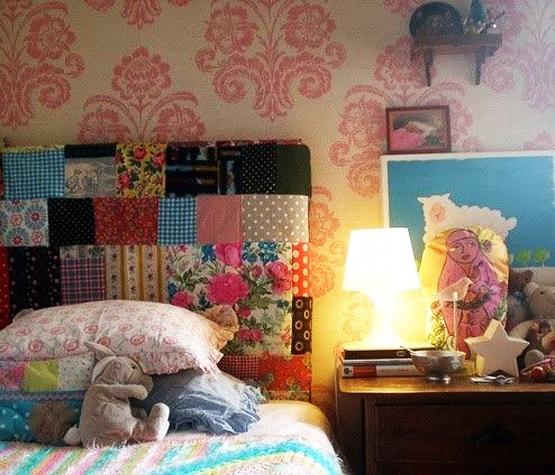 Posted: 02.08.2018 by Decor4all