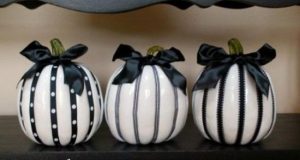 Simple and unique vintage decorations for your Halloween party help to create an elegant and scarily charming atmosphere in your home. Traditional black and white colors, combined with wooden brown color shades can be brighten up with bright orange accents, but simple black and white decorating schemes are excellent for Halloween decorating also.
Halloween decorations in black color turn your home interiors into mysterious in no time. You can add so many Halloween decorations to support your party theme, but adding black color to your home interiors is one of the simplest and the most effective way to bring a creepy feel into your entryway or dining room decor.
Halloween decorations in vintage style just increase the affect that the black and white decor ideas create in your rooms. Creative wall decor, party food and treats in black and white colors are excellent Halloween decorations that look fabulous with room furniture and decor accessories in vintage style.
Halloween party decorations, Mad Tea Party decorating theme for adults
Halloween party decorations for adults, green or orange with black table decor
Black and white Halloween decorations in vintage style
When it comes to Halloween decorations, black and white colors with brown or orange accents are dominating colors. You can use other bold colors, red, green, blue and purple to brighten up your Halloween decorating ideas, but the right effect can be brought with the balanced and neutral black and white color combination and a touch of orange color.
Invitations and home decorations in vintage style, candle holders, room furniture and lamp shades in black color are great for creating Halloween party decor in vintage style.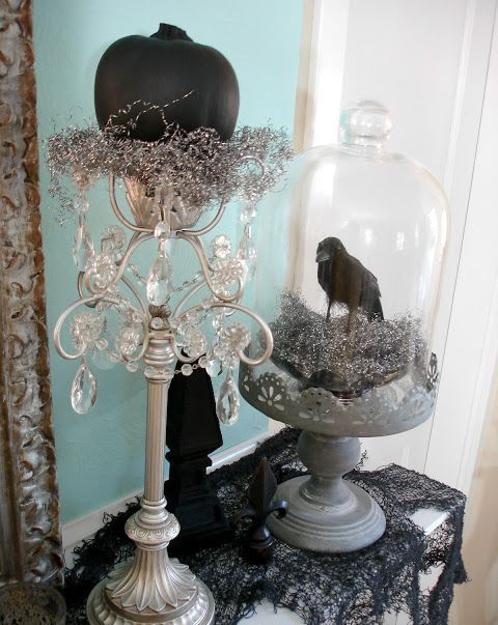 Victorian and post Victorian times are associated with certain interior decorating ideas, so bring framed art, wall hangings, tablecloths and napkins, candelabras and chandeliers in black color. Adding white tableware and other white items and black-n-white pumpkins beautify your Halloween decoration in vintage style.
Modern Halloween ideas for kids and Halloween party decorations
Fall decorating ideas, Thanksgiving and Halloween yard decorations
Mismatched tableware, plates and drinking glasses in black, white, brown and orange colors make wonderful Halloween decorations which add the unique holiday appeal to your party table decor and keep guests interested and surprised.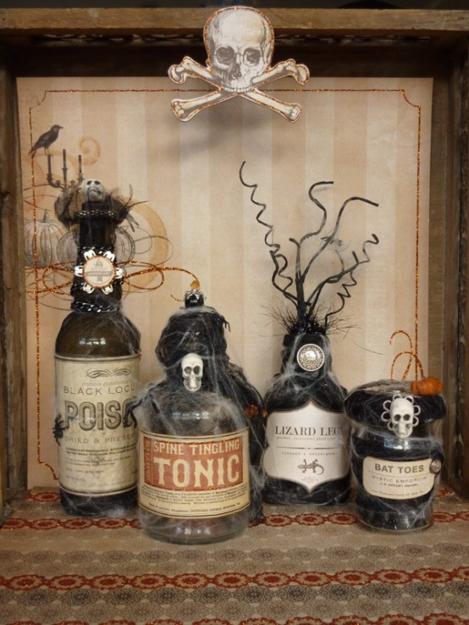 Non-traditional Halloween decorations in black and white colors are perfect for personalizing your party decorating ideas. Black and white framed prints of a full moon, painted black pumpkins with white letters look great entertaining your guests. Black birds, vintage lamp shades and room furniture in black color, and all home furnishings in black and white colors will add an air of ominous fun and threatening feel to your Halloween decorations.
Handmade Halloween decorations, 10 craft ideas for making pumpkins
13 spooky Halloween decorating ideas inspired by common superstitions
Vintage Halloween party decor can be enriched by a crystal ball for future telling, scary signs, black feathers, ghosts and bats images and black wreaths for wall and door decorating.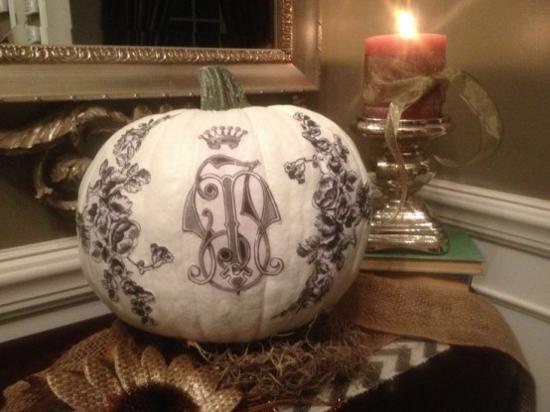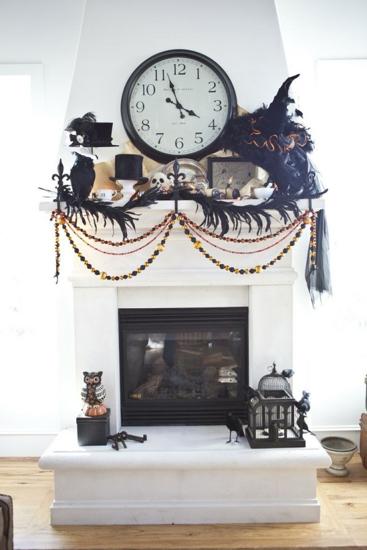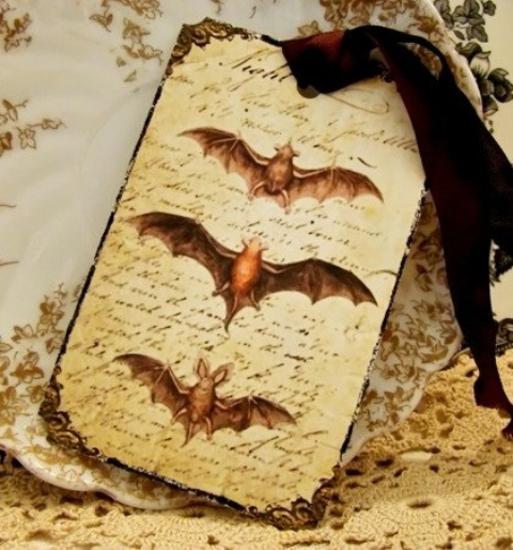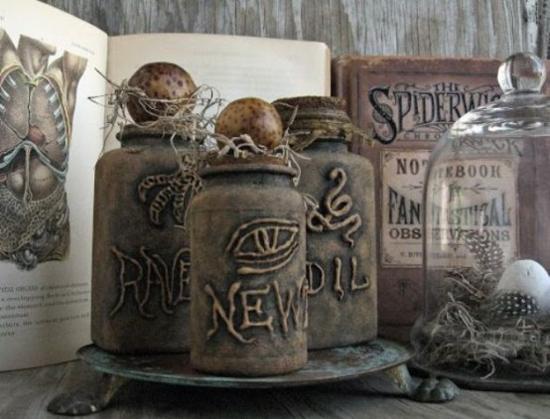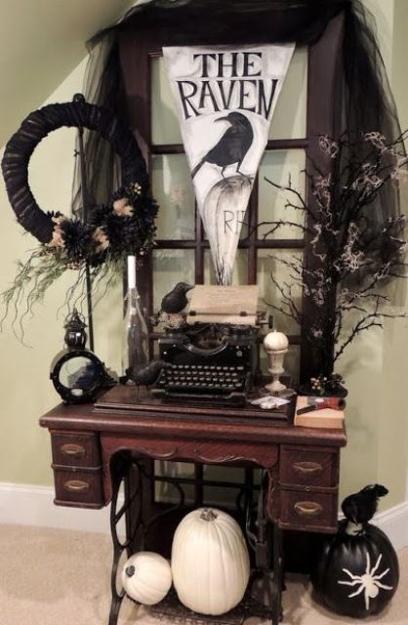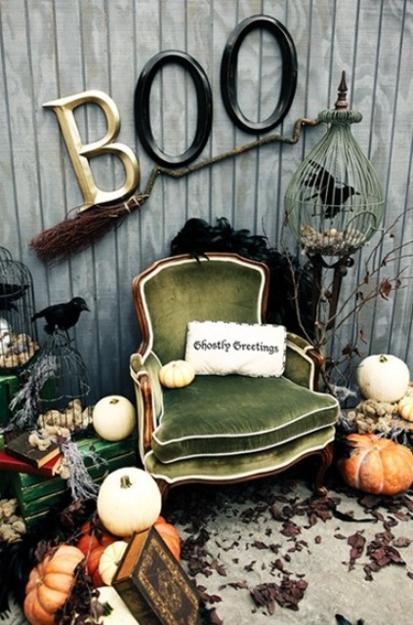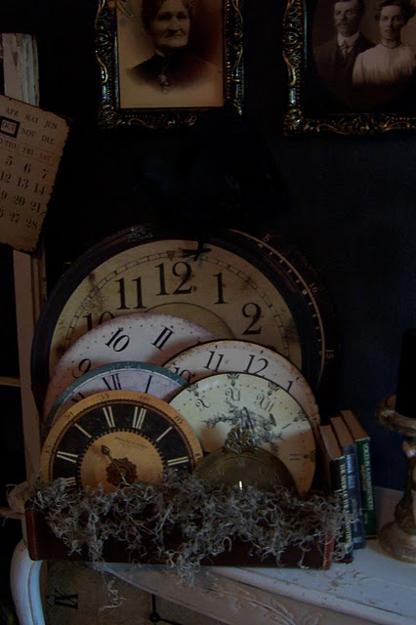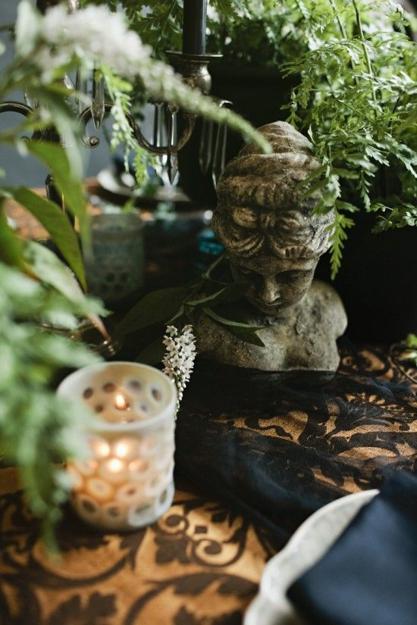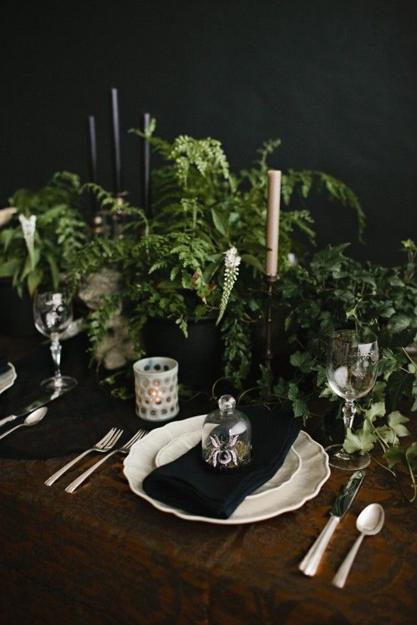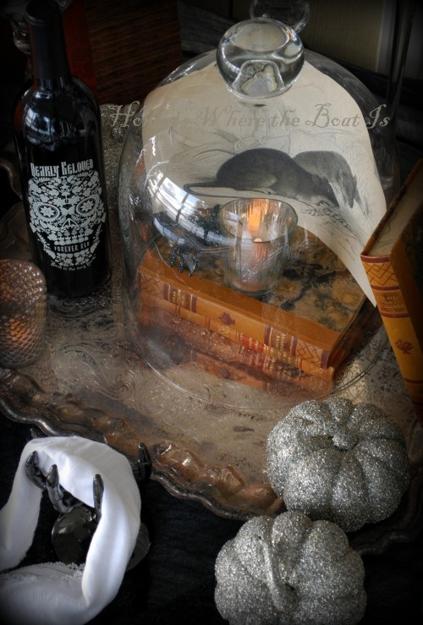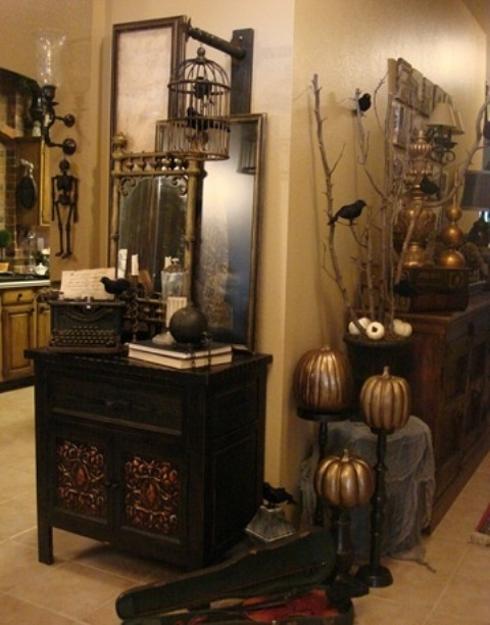 Posted: 24.10.2013 by Decor4all