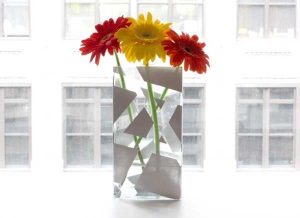 This unique decorative vase is created with tape and paint, transforming an ordinary clear glass vase into a gorgeous centerpiece. The technique is simple and easy, and the best part of this DIY home decorating project is that the same method can be applied to any glass surface turning ordinary glass objects into original and modern home accessories.
Whether recycling an old glass vase, glass jars and glasses or decorating a new clear glass vase, the transformation is amazing. Select a decoration pattern for your vase and paint color, and enjoy fun home decorating project that add beautiful accent to your room.
First, you need to tape your vase and be creative, designing a decoration pattern. Then spray the paint in a well ventilated space or outside. Let it dry for 30 minutes, then peel off the tape.
Unique decorative vase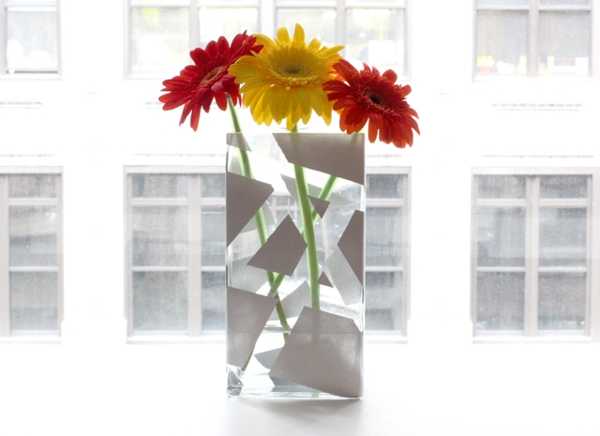 This vase decorating project takes just few minutes, offering a great, cheap and attractive idea for home decorating. Found on www.ispydiy.com.
Perfect for a flower bouquet or an individual table centerpiece, this elegant and unique vase can attractively decorate any table, chest or shelf, beautifying your home decor while showcasing your creativity and saving your money.
Glass painting design ideas
Simple glass painting design ideas, vase and wine glass painting
15 glass painting ideas for creating beautiful decorative vases
Hanging vases for home decorating, DIY decorative accessories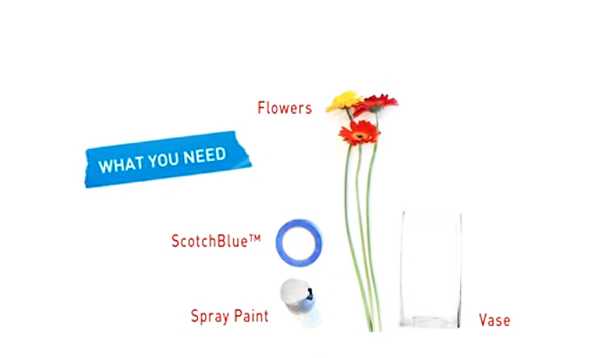 Posted: 15.10.2012 by Decor4all