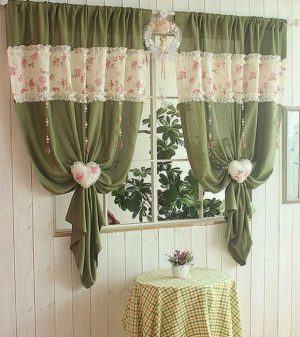 Creative kitchen curtains add interest to kitchen design and allow to personalize interior decorating in elegant and unique style. Decor4all collection of attractive window treatment ideas provides inspirations and may help the readers to determine the best kitchen curtains for their homes.
Kitchen curtains are an important part of modern decor. Kitchens are one the busiest and most intimate places in the entire house. Modern kitchens are the places where meals are prepared and dishes are cleaned, the place where families get together to eat breakfast, talk while enjoying snacks. It is important that the kitchen design, including kitchen curtains look attractive, interesting and inviting.
Kitchen curtain ideas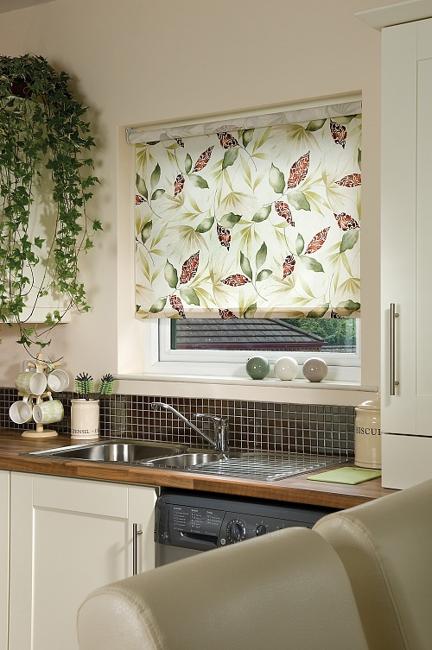 Good kitchen curtains can be handmade, stylish and inexpensive. Investing to buying stylish and beautiful kitchen curtains is worth the money also. Modern kitchen window treatment ideas considerably transform the appearance of the kitchen, giving it complete look. Kitchen curtains fabrics that compliment kitchen tiles are one of various wonderful ideas for modern decor.
22 modern room decorating, zig zag patterns and fabric prints
Kitchen curtains, smart window treatment ideas
Of all investments and enhancements for modern decor, one of the best is kitchen curtains. Many homes have beautiful kitchen curtains, and these functional and decorative accessories make homes look comfortable and pleasant.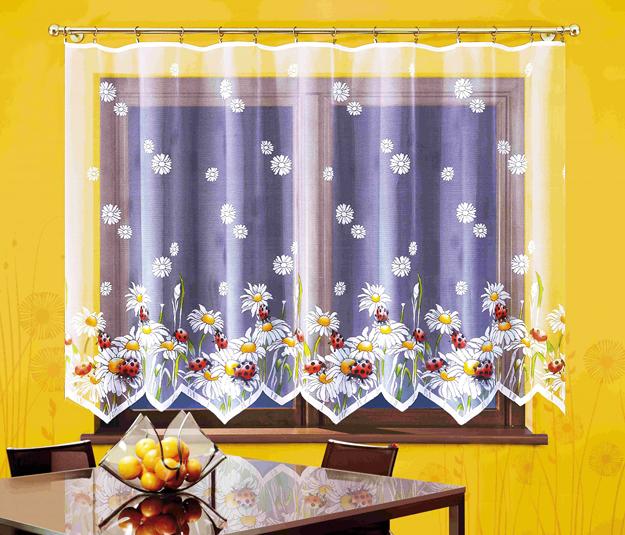 There are a few tips you can consider before making or buying kitchen curtains for your home. A size of your kitchen windows is important for selecting style, color and texture of window treatments. The amount of light that comes into the kitchen determine what style of window treatment ideas you may consider for your kitchen decor. Large windows require more decorative fabrics. Large window treatments are spectacular, but more expensive.
20 beautiful window treatments for kitchen decorating, Roman shades
Roman shades for modern kitchens
Certain window treatment ideas provide privacy and create cozier kitchen decor. Other window treatment ideas are better for kitchens with nice views. If the window is near the stove, then your kitchen curtains should be short, simple and made with home fabrics that are easy to wash and which do not absorb grease from the steam.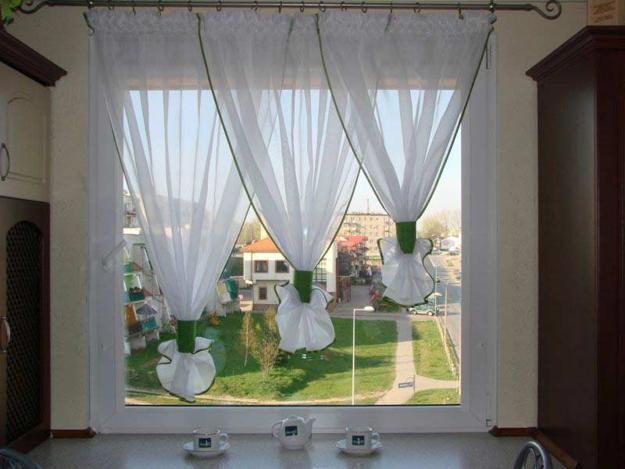 The best kitchen curtains can be custom made or bought at specialty shops to complement your kitchen decor elements. Home fabrics stores are good places to look for beautiful decorative fabrics for your window treatments.
Window treatments, modern blinds for inclined ceilings
Best window curtain fabrics for cool, eco-friendly, summer decorating
Smart shopping for curtain fabrics and selecting clever window treatment ideas for your kitchen can be very rewarding in the long run because your kitchen curtains will be great kitchen accessories accentuate your kitchen decor and beautify your home.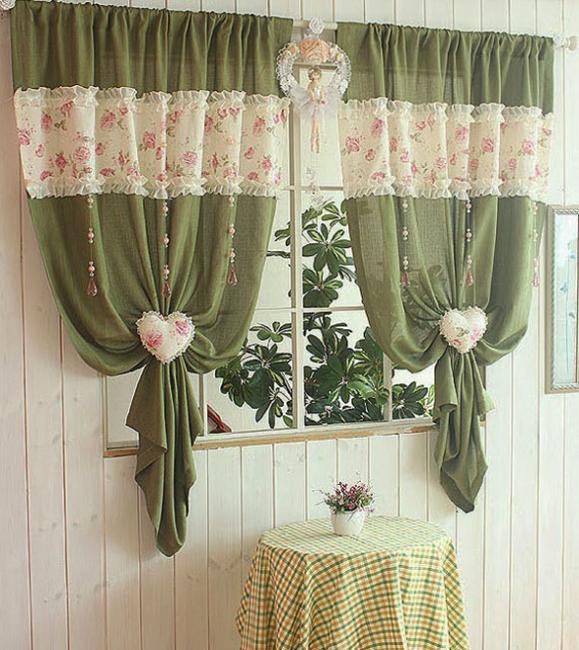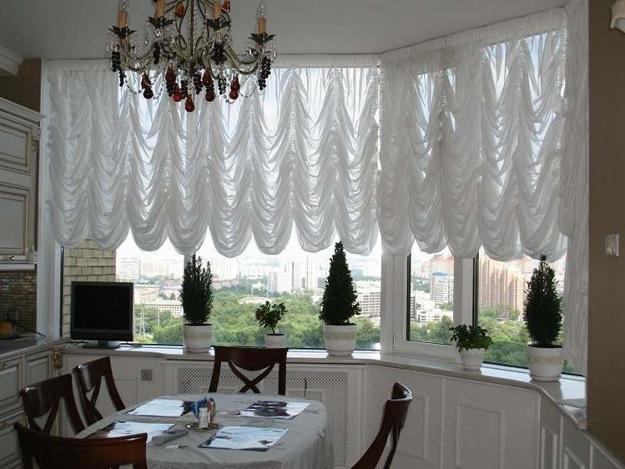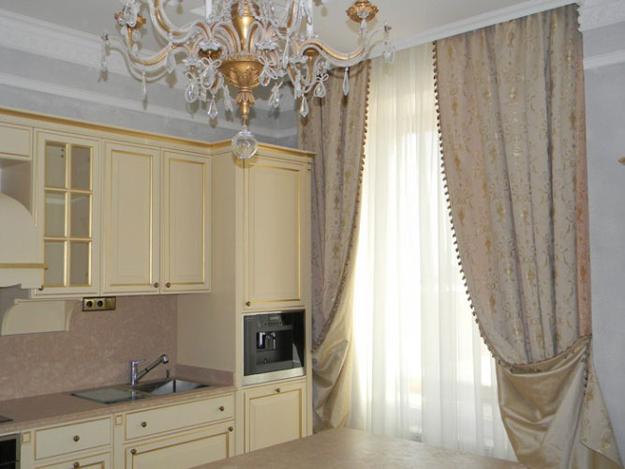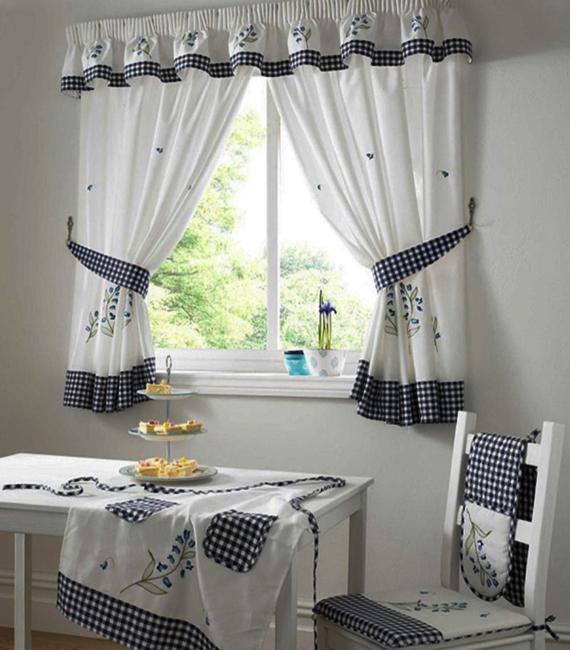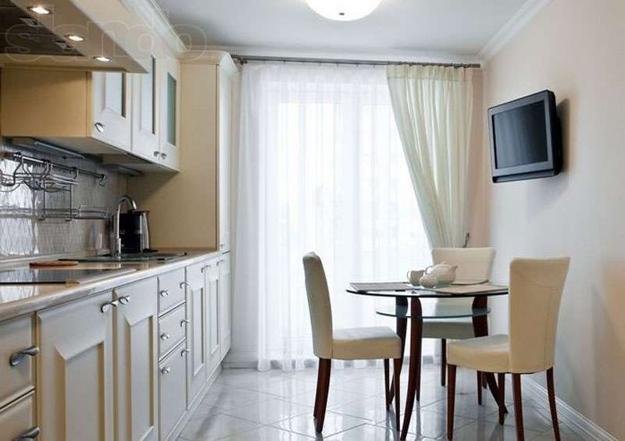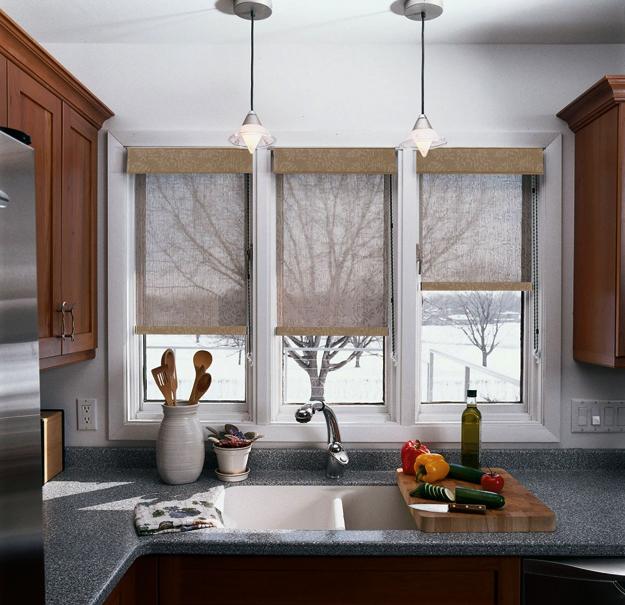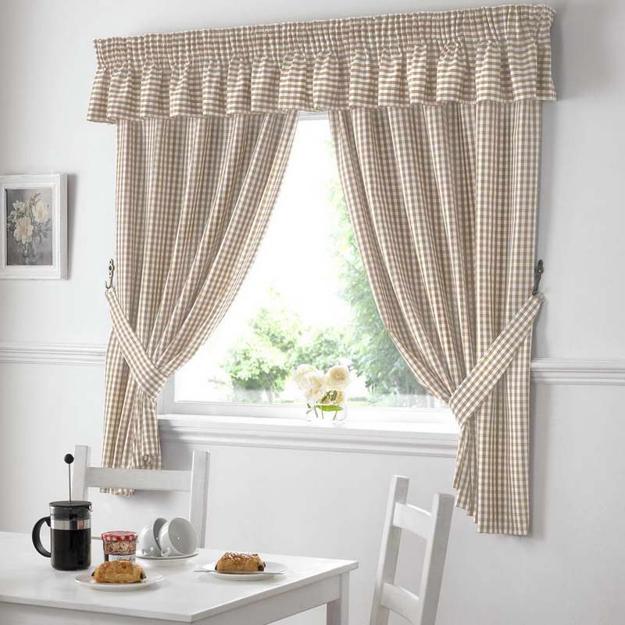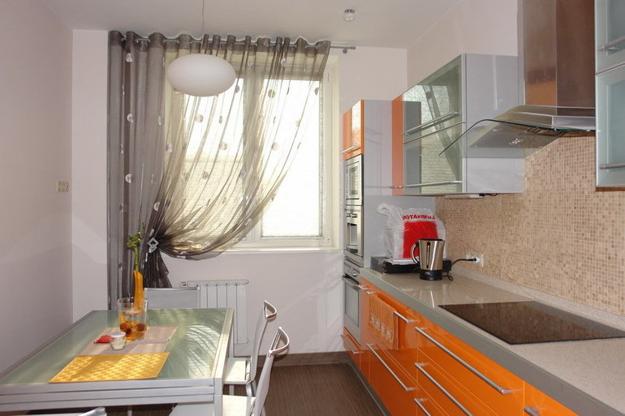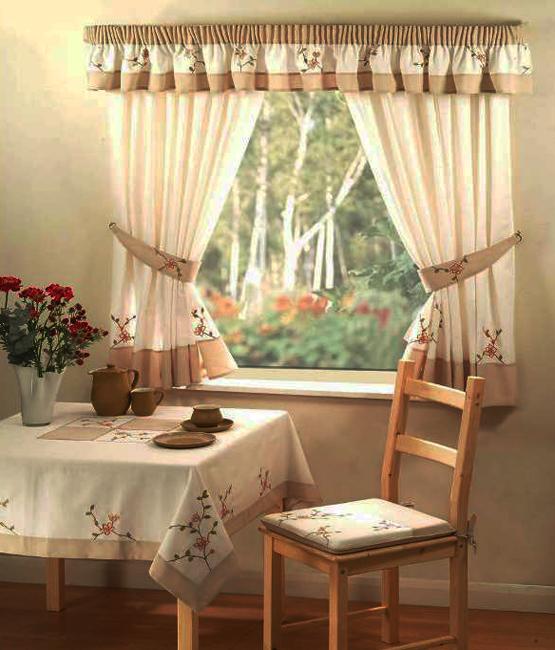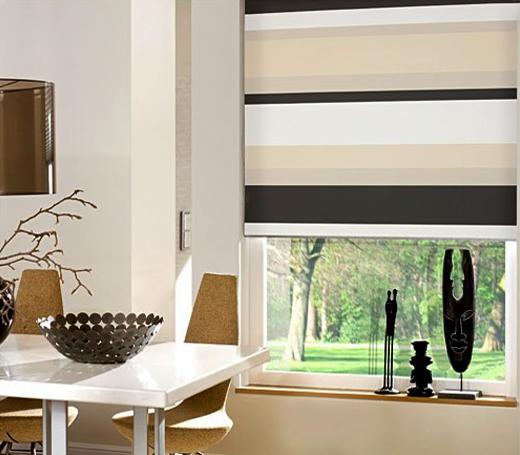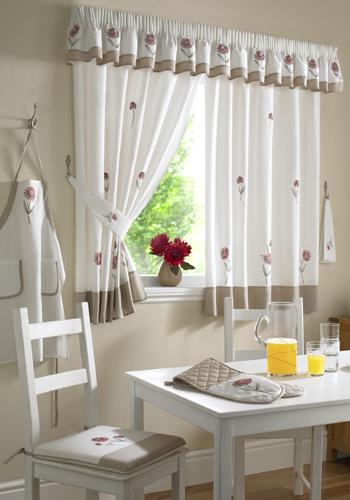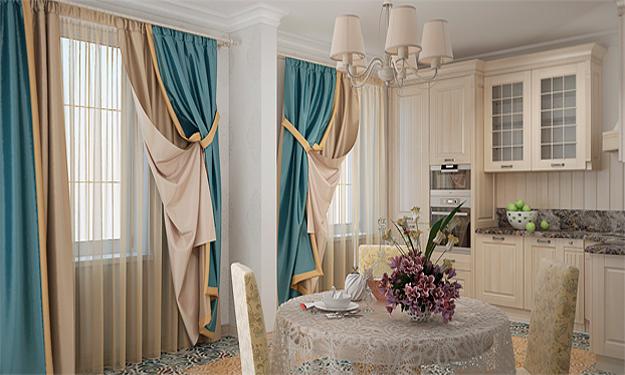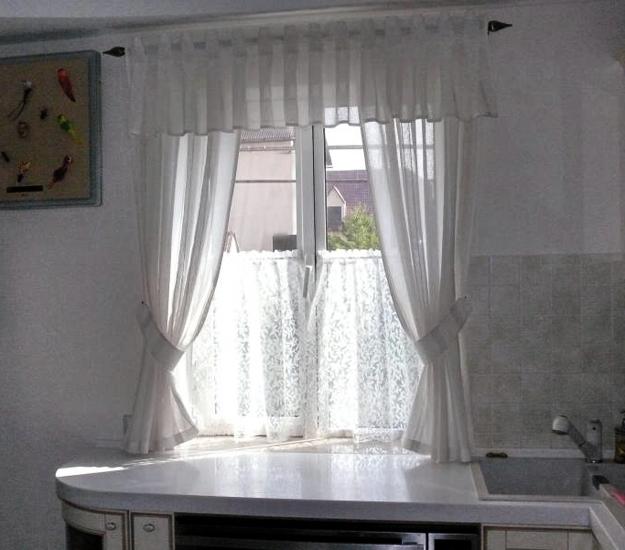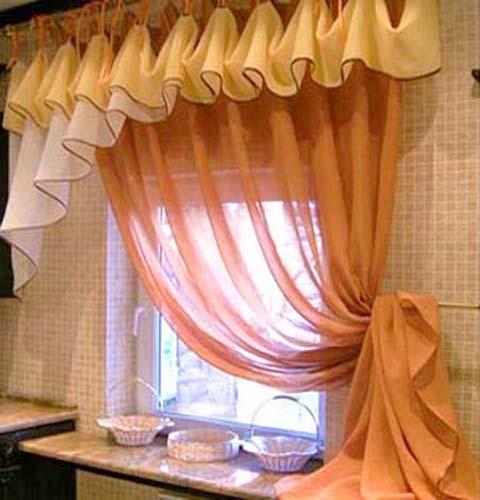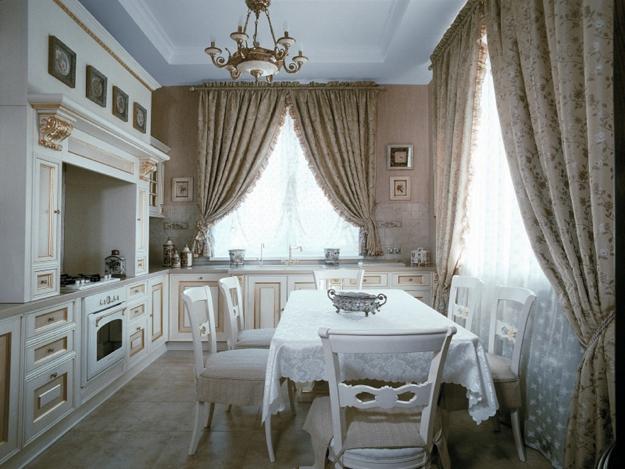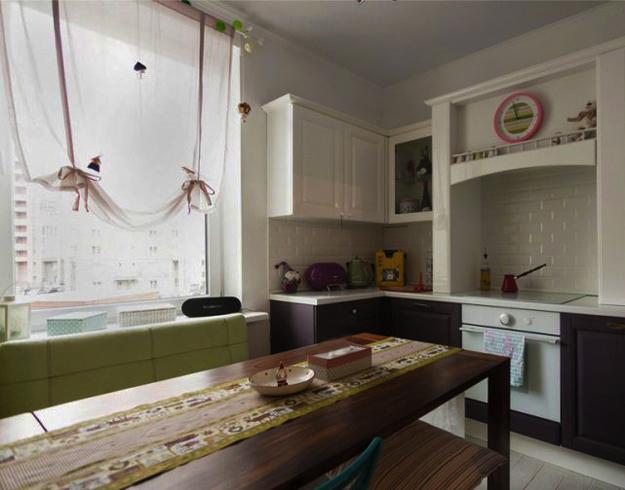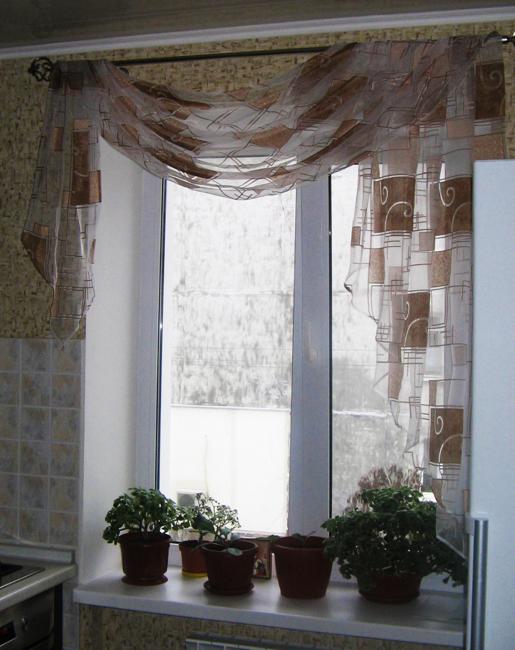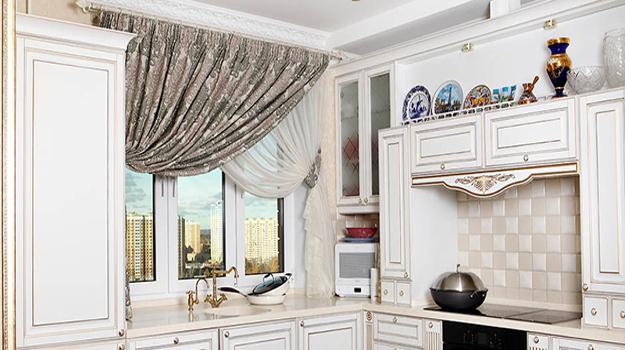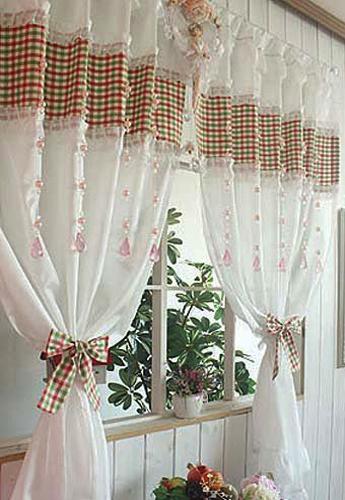 Posted: 07.09.2017 by Decor4all