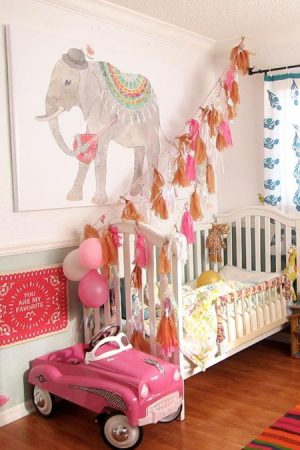 Beautiful girls bedroom decorating with pink and blue colors,whimsical accents and decor create playful and luxurious atmosphere, blending color and texture into bright room for a little girl. White decorating ideas, spiced up with walls and accents in pink and blue colors make this girls bedroom feel cheerful, sunny and energetic.
This bedroom decor with an exotic flavor is created for Marlow by her artistic and enthusiastic mom.> The room decor is airy, pleasant and romantic. The bed looks especially bright and beautiful with a handmade decorations in white, golden and pink colors.
The bed is romantic and amazing. Simple and creative, this girls bedroom decorating looks playful, interesting and very attractive. Handmade decorations are easy to make, inspiring and clever. Bright and easy to redesign girls bedroom allows to have fun and enjoy the decorations.
Little girls bedroom decorating with exotic charm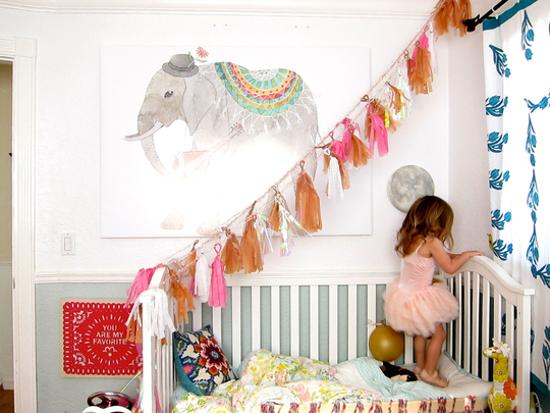 Simple and elegant, functional and playful room decor is ideal for a young girl that likes to move and have fun with everything she has in her room. Blending pink and blue colors creates gorgeous contrasts with white decorating ideas and make room decor feel romantic and bold.
The pink and blue color combination is versatile and very pleasant, adding feminine softness and masculine calmness to this girls bedroom decor and creating peaceful and welcoming space to sleep, play and grow.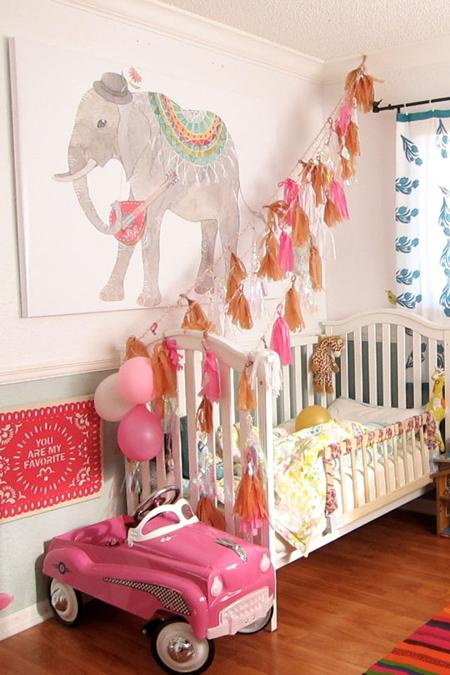 Children like bright colors and their combinations. It is a great idea to bring colorful accessories into kids room decor. Small kids have their favorite colors also, so leaning their preferences and incorporating their favorite colors into kids room decor results in beautiful, inviting and bright spaces that children adorn and enjoy.
Interior decorating ideas for girls
Little girls bedroom decorating with light room colors and fabrics
Colorful ideas for decorating girls bedroom, gypsy decoration style
Creative bedding sets bringing dream themes into kids bedroom decorating
Kids bathroom ideas, charming girls bathroom decor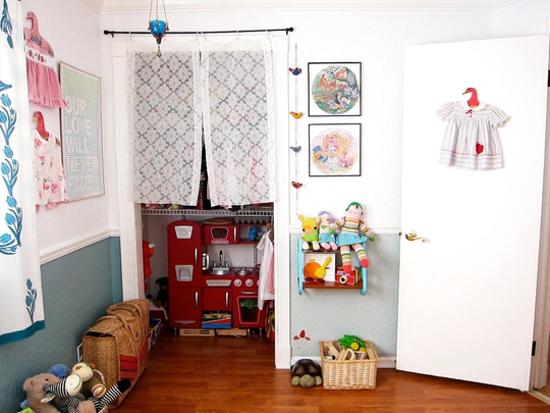 The elephant on the wall, bright color combinations of handmade accessories, striped floor rug and bed decorations, wicker baskets for toys storage and colorful wall art create this unique, cheerful and modern girls bedroom with romantic and exotic flavor.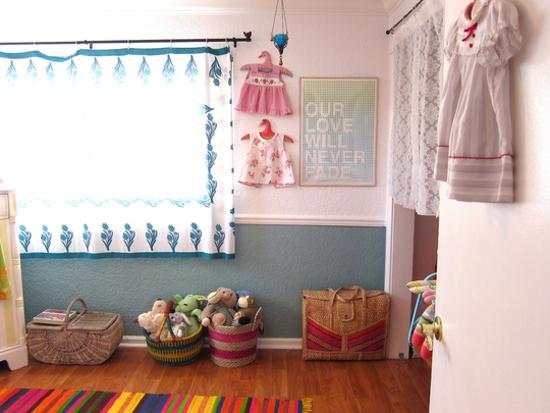 Posted: 04.05.2013 by Decor4all