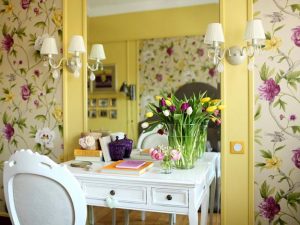 Modern decorating small apartments and homes with bright room colors can dramatically transform living spaces. Bright room colors, combined with light yellow and white decorating ideas, turn a home into an oasis, filling rooms with energy and romantic charm. This 33 sq m apartment shows off beautiful decorating ideas envisioned by designer Galina Yurieva, inspiring to bring bright accents into modern home interiors and create a spring-like atmosphere.
Simple and light interior decorating ideas blend floral designs and soft fabrics with vintage furniture and flower arrangements, creating very pleasant room decor. This small apartment ideas feel comfortable, inviting and cheerful. Modern interior design features space saving ideas and green color combinations which make rooms eye-pleasing and relaxing.
Light and bright room colors reflect the energetic character of the owner. Modern interior design and decor ideas are a complex mix of citrus yellow background, beautiful floral patterns and rich color accents, emphasizing cozy and romantic room decor. Unique decorative details, paintings, blankets and cushions look fabulously attractive and inviting.
Small apartment ideas blending yellow and white paint colors with bright accents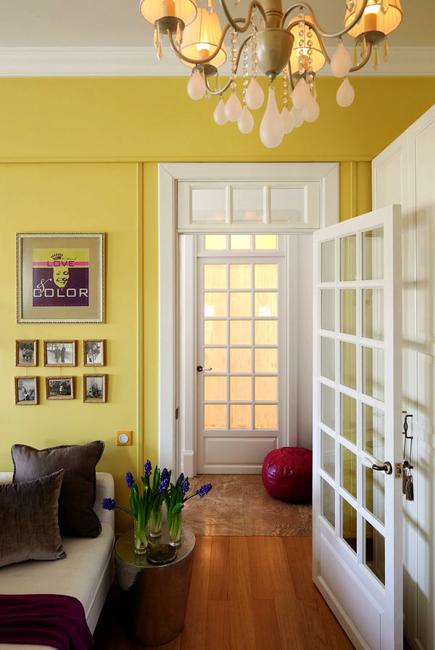 A dressing table with curved legs highlights vintage furniture trends in interior design. White painted wooden furniture pieces and functional and bright. White paint colors and white furnishings create a spacious feel and harmonize modern interior design, spiced up with rich room colors.
Modern lighting design makes this small apartment feel larger and airier also. Well-placed lighting fixtures with white fabric lamp shades increase the size of the small living room and bedroom, raise the ceiling visually and beautify interior design. Functional and very decorative lighting design ideas bring more comfort into small rooms.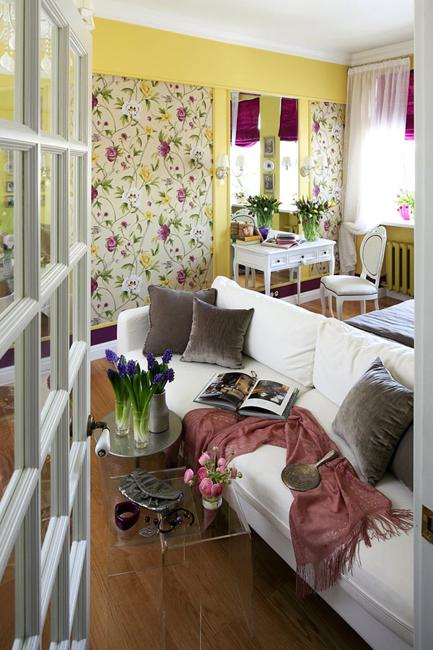 Large mirrors on the walls work as functional and very decorative accessories. Wall mirrors help expand the small rooms with natural light reflected from the windows and glass doors, turning living spaces into bright and very pleasant.
Yellow color accents jazz up elegant dark gray kitchen decorating
Light gray and yellow color scheme, calm interior decorating ideas
4 cream and brown color schemes, room decorating ideas
Decorating small apartments and homes that reflect modern interior design trends and features space saving ideas turn small rooms into bright and comfortable, stylish and beautiful living spaces. Elegant simplicity, bright room colors, sunny yellow and white decorating ideas, combined with floral designs and unique details, create spacious and romantic homes with rooms that display personality.
Small living room decorating with yellow wall paint, floral wallpaper and white vintage furniture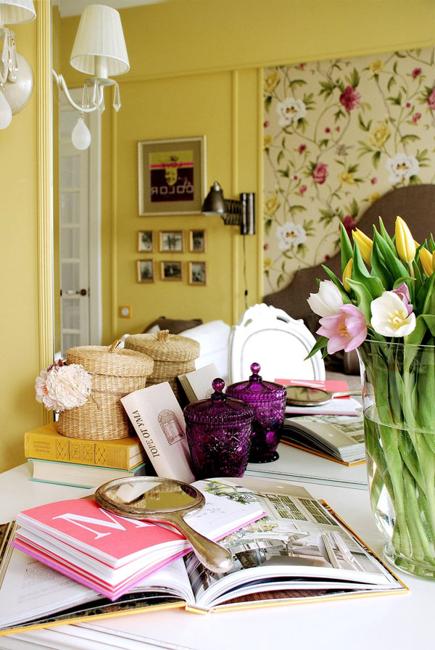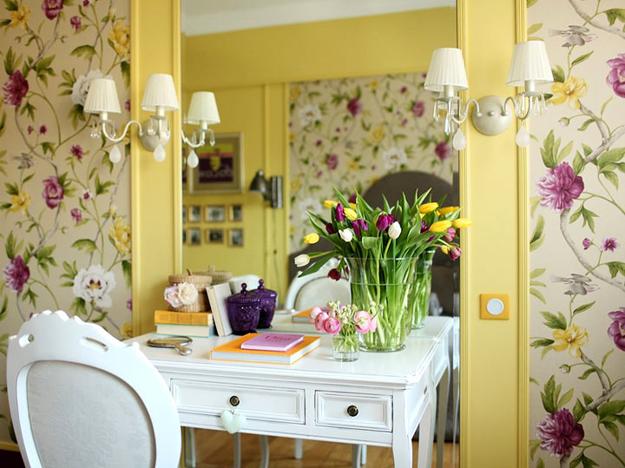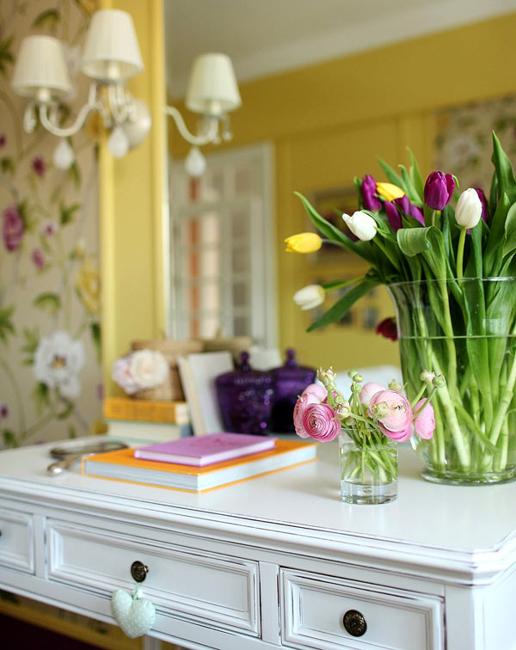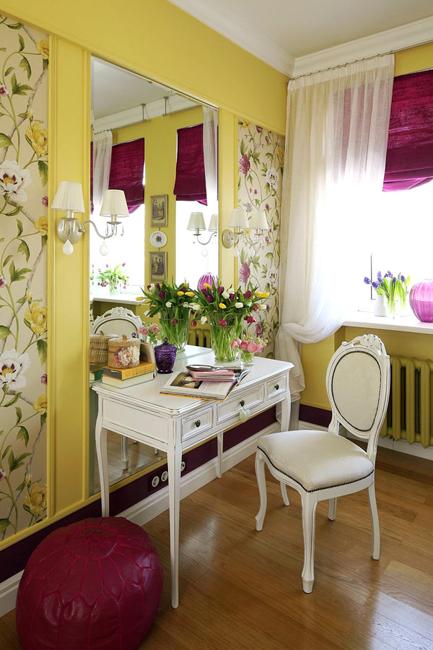 Small apartment ideas, white kitchen and dining area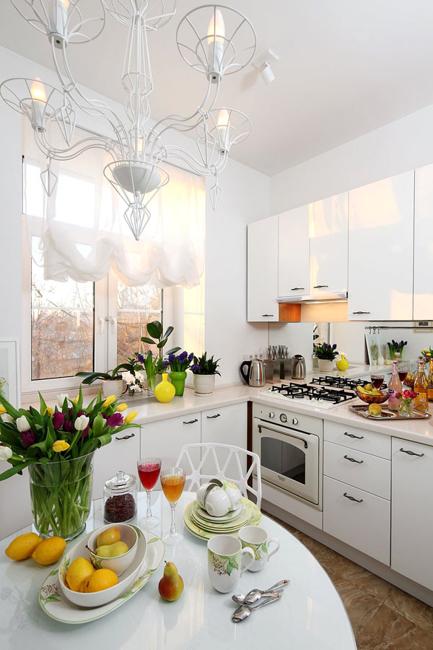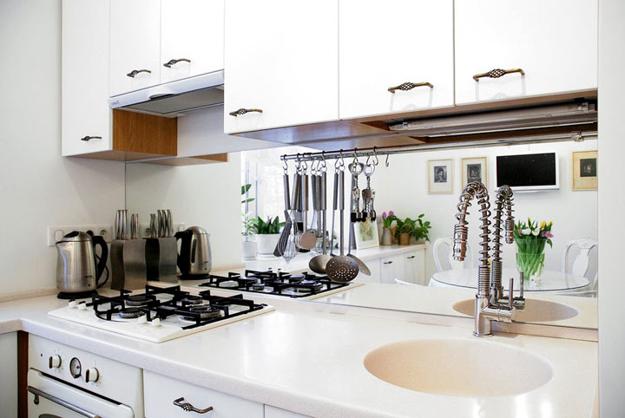 Small bedroom decorating with yellow wall paint, floral wallpaper and white vintage furniture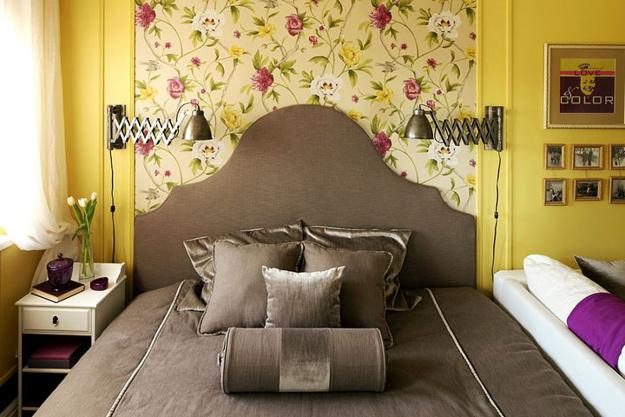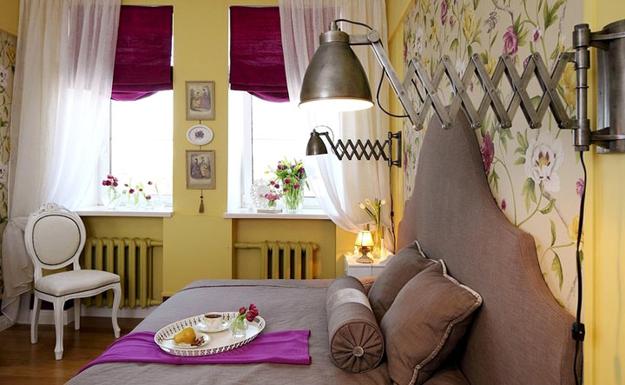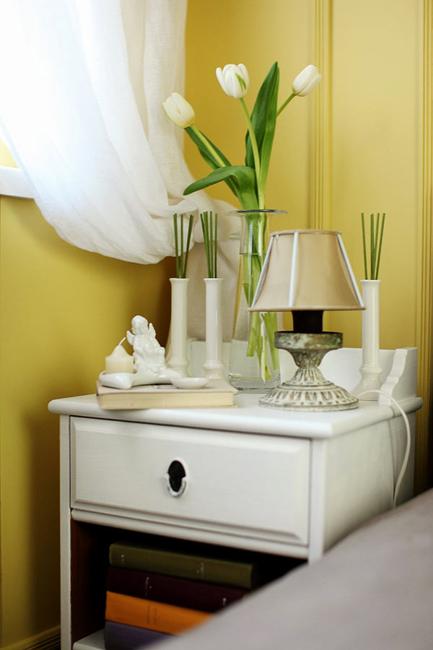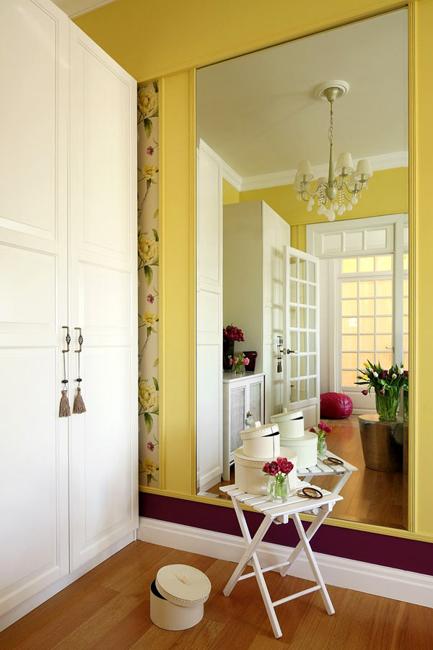 Small bathroom decorating with colorful sink and towels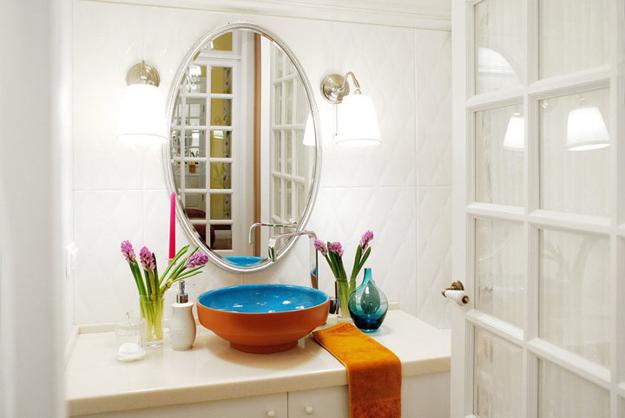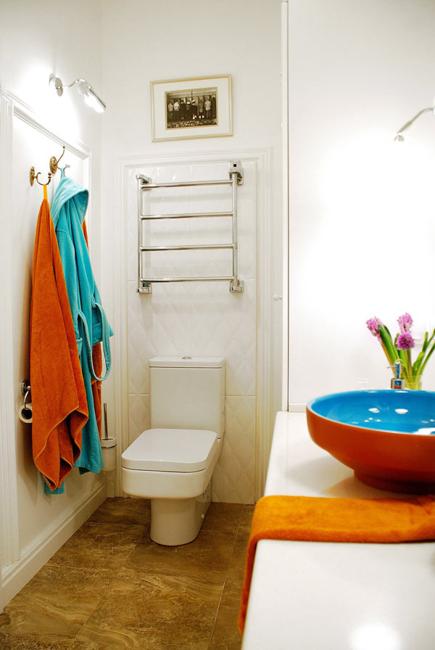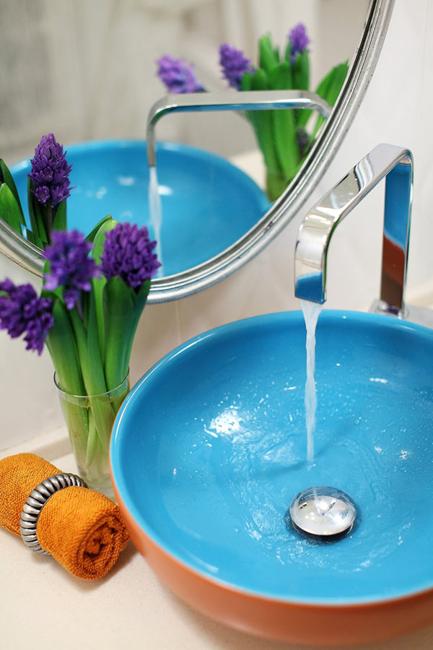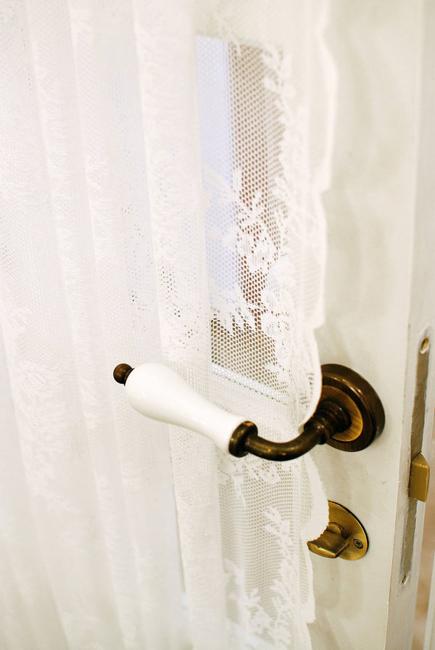 Posted: 19.08.2013 by Decor4all