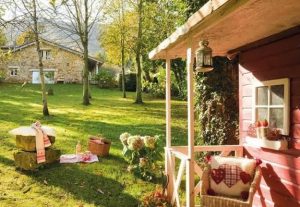 Beautiful room decor and outdoor home decorating ideas transformed this old house, surrounded by mature trees, into a gorgeous retreat, an inviting and stylish cottage, perfect for getaways and vacations. Elegant interior decorating and colorful surroundings create picture perfect settings for all who appreciate country style comfort, tranquility and natural beauty.
Lush vegetation, antique stones and rustic cottage look create a unique atmosphere enhanced with familiar simplicity of country retreats and chic of elegant cottage life. Blending modern ideas with vintage interior decorating, the house provide bright, interesting and modern home interiors with welcoming, functional and attractive room decor.
The gate is leading to the fabulous house that invited for rest and relaxation, allowing to enjoy fresh air and outdoor living spaces or calming and beautiful room decor. It is a fabulous getaway from busy life with a pleasant atmosphere, tranquility and elegant home interiors, offering a great place to unwind and rejuvenate.
Charming country home decorations highlighting cottage style decor
Gorgeous cottage style decor ideas and breathtaking views blend into stunning Alpine chalet
Cottage style decor ideas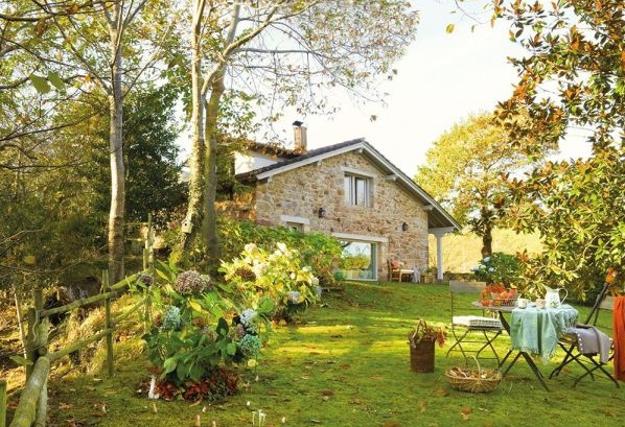 Wonderful for a picnic or dining inside, this place delights with charming cottage style decor and beautiful views. For people who live in large cities, surrounded by concrete, metal and glass buildings, this cottage is ideal for spending time connected to the nature.
Antique stone walls give a classy look to the house. Modern interior decorating with rustic vibe feels relaxing and rustic, but warm and comfortable. Cottage style decor ideas blend warm materials and soft color shades, brightened up with creamy white decorating.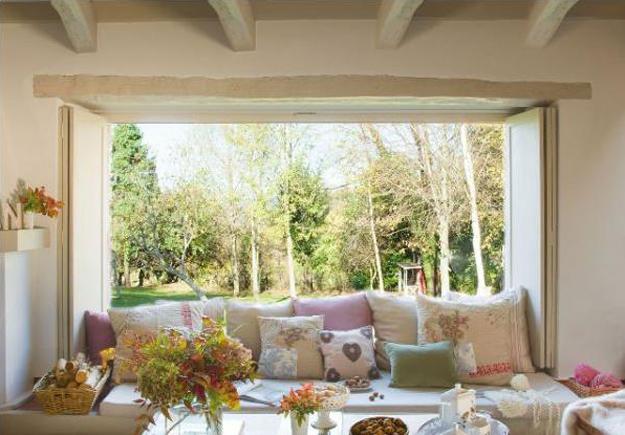 Wooden beams make ceiling designs spectacular. Wooden furniture create welcoming and comfortable rooms. Cottage style decor, spiced up with accents in bright colors, appear interesting, but calming and pleasant.
French country home decorating ideas from Provence
Beautiful table decoration and rustic themed decor turning a porch into a stylish retreat
Garden design brings the natural theme into outdoor living spaces and help connect cottage style decor with the surroundings. Open doors provide beautiful views of the garden, enhancing living room decor and creating a cozy interior.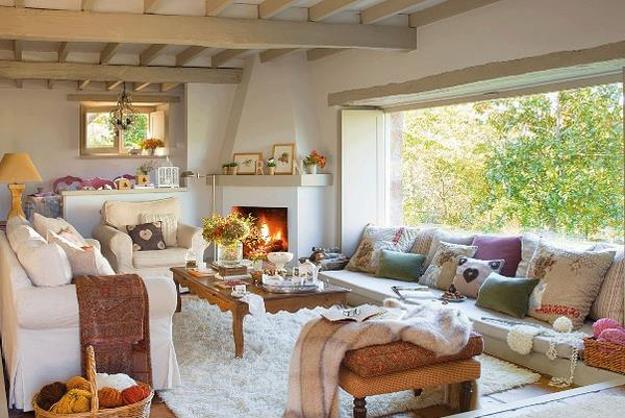 Bedrooms are bright and inviting, decorated with romantic wallpaper with floral designs and handmade textiles. Elegant cottage style decor in creamy white and soft pinkish red colors are spiced up with fresh flowers and green leaves. Cottage style decor in soft white colors with pink, green and blue accents feels peaceful, and looks harmonious and beautiful.
Shabby chic ideas turning a garden house into a beautiful summer retreat
English cottage blending French country home decorating ideas into modern interiors
Interior decorating creates warm, soft, romantic and inviting atmosphere, emphasizing pleasant color combinations and stylish cottage style decor ideas. Simple and very decorative details bring the timeless chic into gorgeous home interiors and create fascinating outdoor living spaces.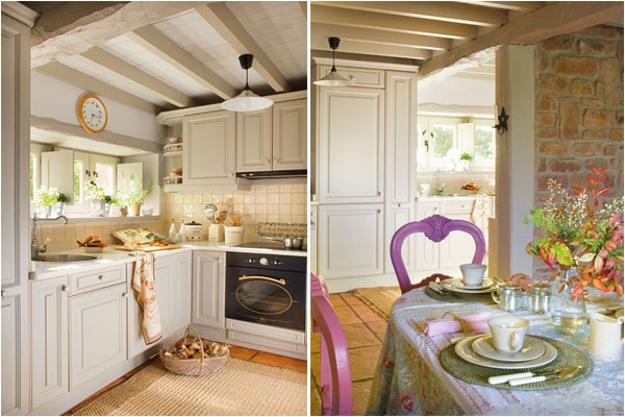 Romantic soft white paint colors work well with colorful accents. Brightly painted wooden dining chairs in vintage style, light floor rugs made with natural fibers, handmade textiles and soft home fabrics with floral designs are excellent for country home decorating. Creamy white paint colors, pink, green, blue and purple color shades boundlessly merge with natural light and create bright home atmosphere that enrich cottage style decor ideas, adding magical and alluring appearance to modern home interiors.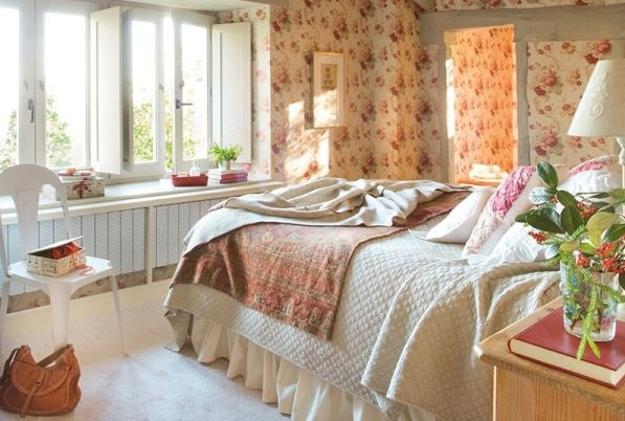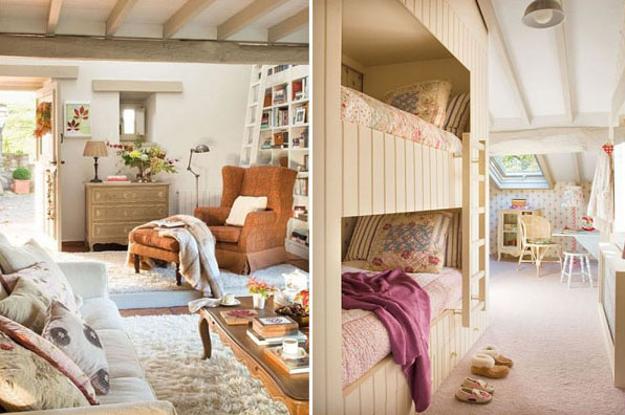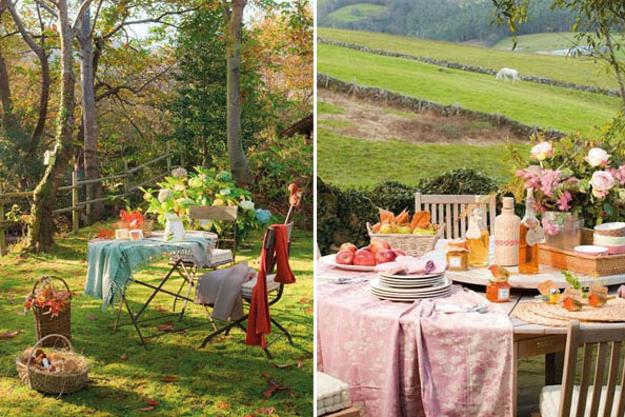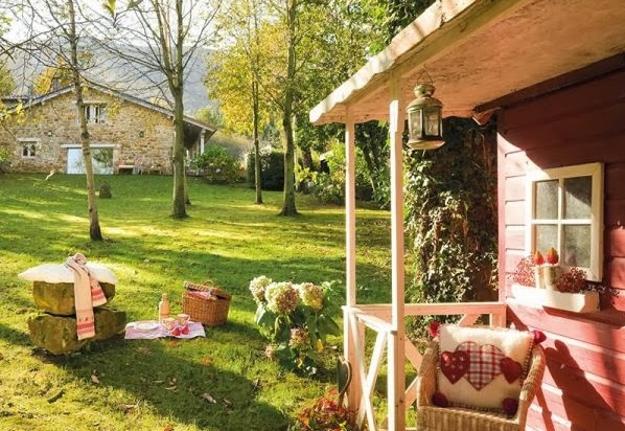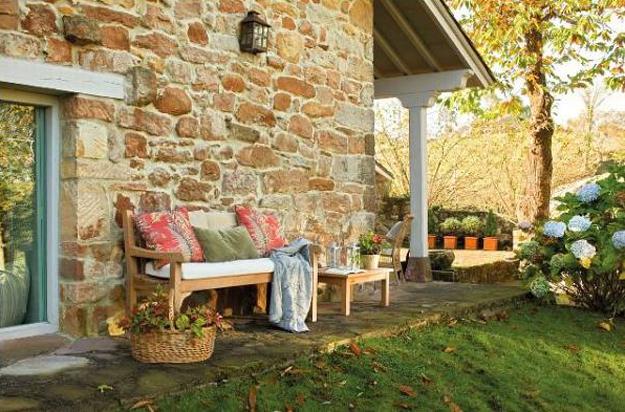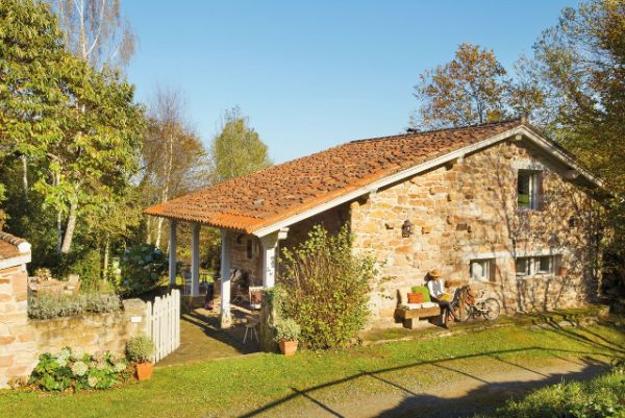 Posted: 16.11.2013 by Decor4all