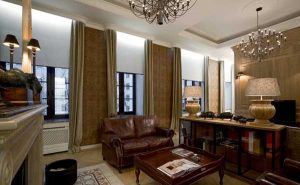 Interior decorating in Modern style feel exclusive and nostalgic. Creative apartment decorating ideas that blend modernism with contemporary comfort is a gorgeous work by Flat Interiors, an architectural studio in Moscow. Beautiful rooms with a familiar and elegant look feature vintage furniture, decor accessories, wall paintings and unique lighting fixtures in Modern style.
Modernism is a way to create unique apartment ideas. Soft and tender neutral color schemes and pleasant pastel tones look peaceful and inviting. Elegant striped wallpaper and lots of light, amazing lighting fixtures and vintage furniture, decor accessories and artworks that add luxury to interior decorating in modern style, rounded corners and mosaic tiles make this apartment decorating ideas look original and captivating.
Modernism, combined with comfortable interior decorating ideas creates a stunning blend of amazing furniture and home decorating fabrics, lighting fixtures and elegant shapes. Influenced by the Art Nouveau style, apartment decorating ideas in Modern style bring beautiful floral designs and organic forms into modern home interiors.
Interior decorating ideas bringing Modernism into home interiors
Art Nouveau decor, modern interior decorating ideas in Art Nouveau style
Interior Decorating in Modern style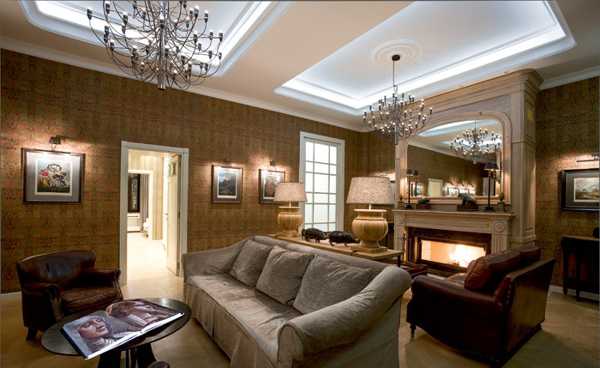 This apartment ideas is a creative mix of classic and contemporary interior decorating materials and techniques that celebrated the fusion of Modern style and functionality. Very cozy, beautiful and comfortable apartment ideas weave architectural elements that represent modernism with interior decorating in different styles, including the Art Nouveau style.
Uncluttered living spaces, streamlined surfaces, sleek finishes, rounded corners and quiet interior decorating color schemes add charm and flair to this apartment ideas in Modern style. Apartment decorating showcases neutral color tones. White and off white walls create a dramatic contrast with vintage furniture style. Wooden furniture is upholstered in fabrics in neutral color tones with leather details that enrich interior decorating ideas in Modern style. Textured decorating fabrics in neutral color bring softness into apartment decorating.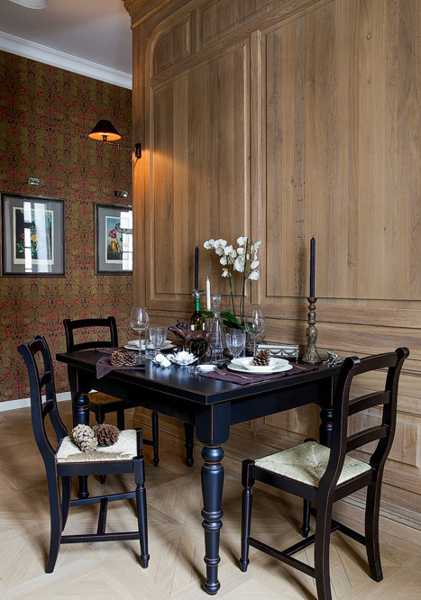 Wood furniture finishes are sleek, smooth and gleaming reflecting the Modern style.  Natural wood and eco friendly green products for interior decorating are blended with marble mosaic tiles, enhancing luxurious and unique apartment ideas. Low vintage furniture in modern home interiors provide comfort without impeding the view from the windows. Chrome and leather, carved wood and low design, combined with recycled, reupholstered and refurbished vintage furniture make these apartment decorating in Modern style look inviting and familiar.
Art Nouveau decorating style, beautiful room decor ideas
Art Nouveau home decorating ideas spiced with Indonesian handicraft
Large windows are decorated with simple blinds and unadorned curtains that provide privacy and emphasize beautiful window design and gorgeous views from the windows.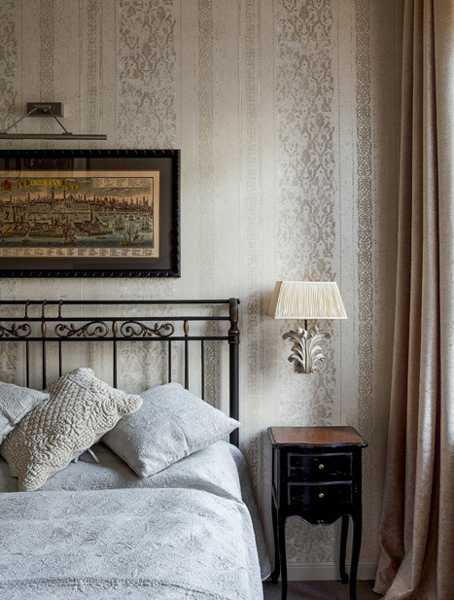 Stylish interior decorating in Modern style is inexpensive. Used vintage furniture and decor accessories arranged in a pleasant and welcoming way make room decor look fresh, functional and comfortable, offering creative interior decorating ideas in Modern style on a low budget.
Posted: 05.12.2012 by Decor4all