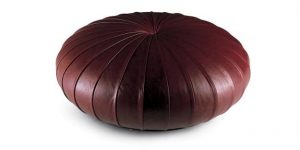 Handmade decor accessories, especially poufs, ottomans and decorative pillows, are wonderful ideas, bringing ethnic feel and unique look into rooms. Handmade poufs and ottomans in round shapes look interesting and harmonious with all existing decor, adding character to home interiors.
Decor4all shares interior decorating ideas with round poufs and ottomans made with fabrics, knitted decor accessories or decorated with handmade designs and appliques. Decor4all presents a useful drawing for making round poufs from Handmade Kultur blog, www.handmadekultur.de/. Handmade poufs make fantastic, colorful and functional ethnic interior decorating accents, offering beautiful seats and home decorations recycling fabrics, yarn or leather.
Round poufs, ottomans and decorative pillows feature harmonious and versatile shapes. These decorative accessories allow to experiment with fabrics and create one-of-a-kind, beautiful and colorful room decor with ethnic vibe.
Round handmade poufs, ottomans and decorative pillows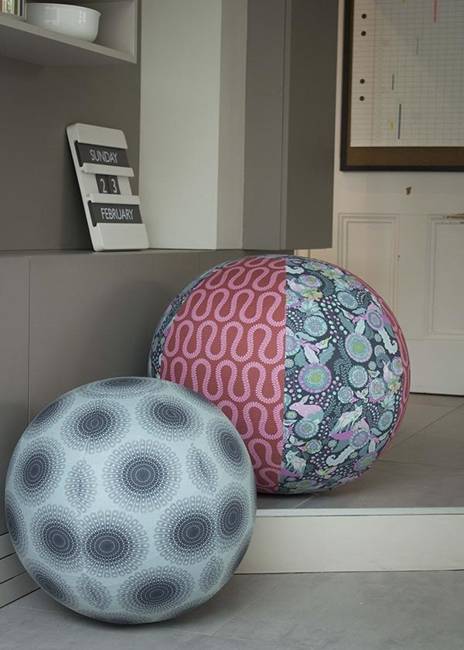 An abundance of diversity, styles, colors and designs of round poufs offer great inspirations for creating jazzy, vibrant and colorful interior decorating style.
Handmade poufs and ottomans in sphere shapes and various colors or sizes look spectacular, celebrating ethnic interior decorating style into your home and giving your abode a fresh, inspiring and unique look.
How to make round poufs with fabrics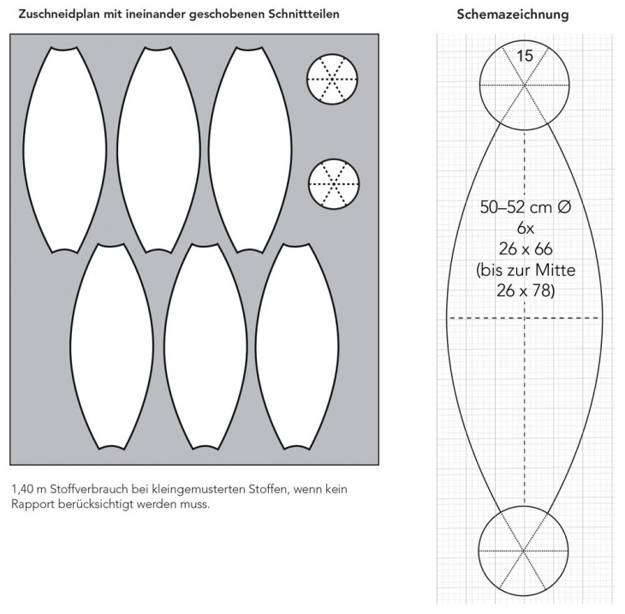 Large floor pillows, round poufs and ottomans enhance interior decorating with ethnic motifs and traditions, transforming your home decor theme and enriching room decor with color and texture.
Handmade crochet floor rugs, decorative pillows and poufs in vintage style
These decorative accessories are great craft ideas for all who like to work with home fabrics, knits, yarn and leather.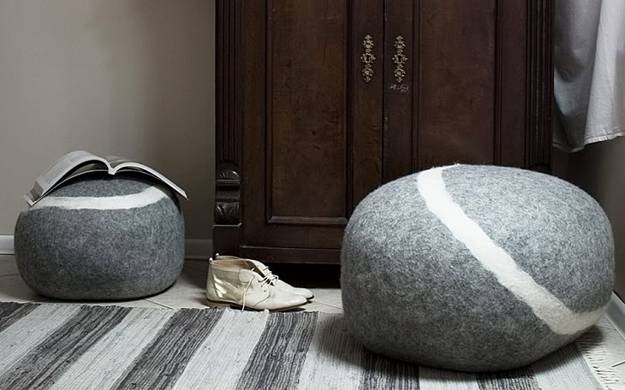 Highly functional, comfortable and colorful, handmade poufs and ottomans add a dash of vitality to any room decor, from kids room decorating to modern living room designs. Soft and attractive, full of ornate designs, patterns, and textures, round poufs and ottomans bring bursts of color into interior decorating and transform dull, lacking interest areas of your home.
Creative poufs designs made with unique upholstery fabrics
Multicolored, varied in texture, materials, designs, large and small round pouf and ottomans are a pleasure to look at and comfortable to sit on. These decorative accessories impress your guests with the ethnic interior decorating details and enrich room decor with exotic cultural flair.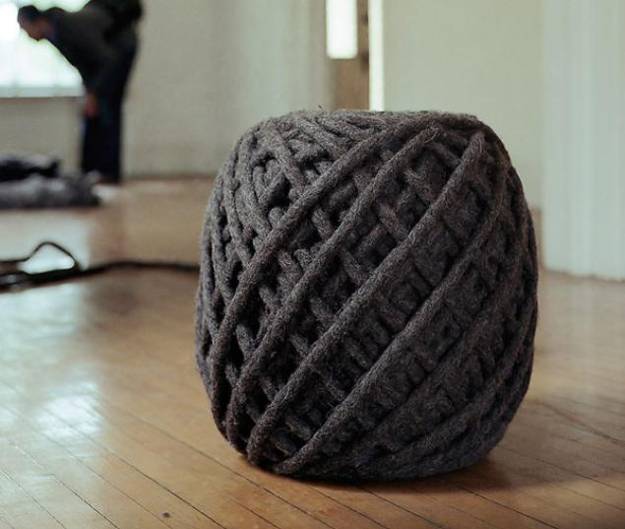 Handmade poufs and ottomans are fabulous craft ideas that can be combined with creative decorations.  Elaborate and intricate embroidery with yarn, knitted or crocheted details, applique designs or wood beads create amazing decorative accessories for home interiors.
Felt cushions for stools and garden benches, crafts for spring decorating
Ottomans and poufs are a beautiful way to add unique and inexpensive seats to your interior decorating. Handmade decorative accessories can be functional and used for storage, organizing and decluttering modern rooms.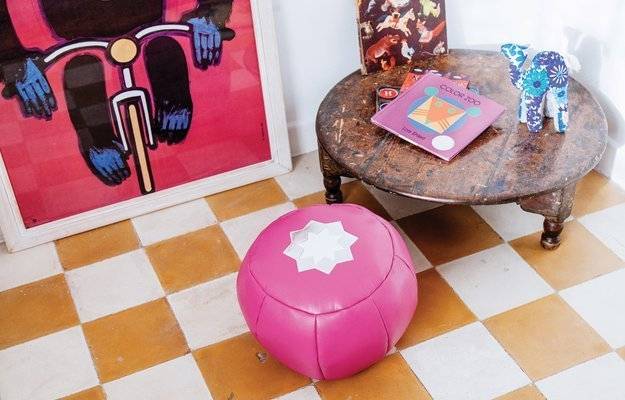 Handmade ottomans and poufs in round shapes look harmonious and soft. These decorative accessories give an exclusive and culturally sophisticated look to any interior decorating. Round poufs and ottomans are practical, useful and very stylish. Poufs are just as comfortable as they are visually attractive and decorative.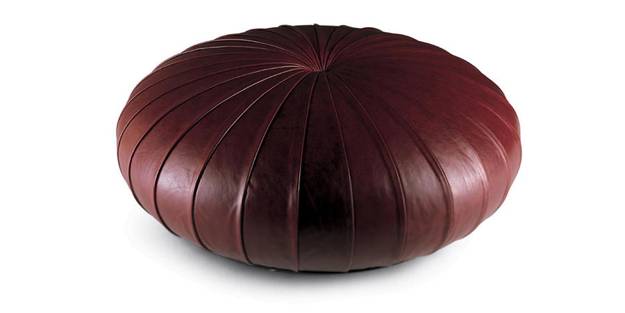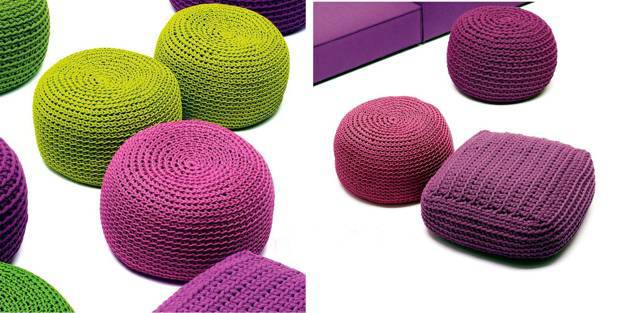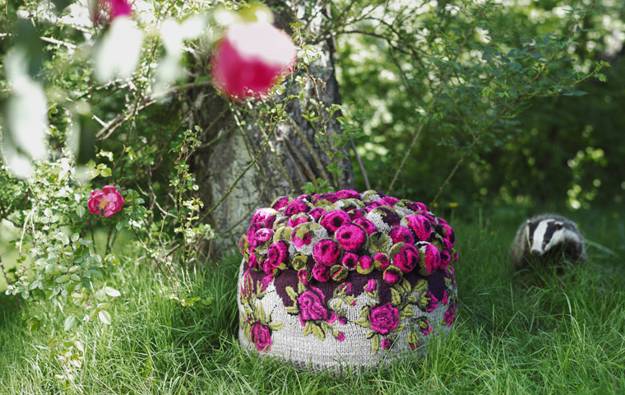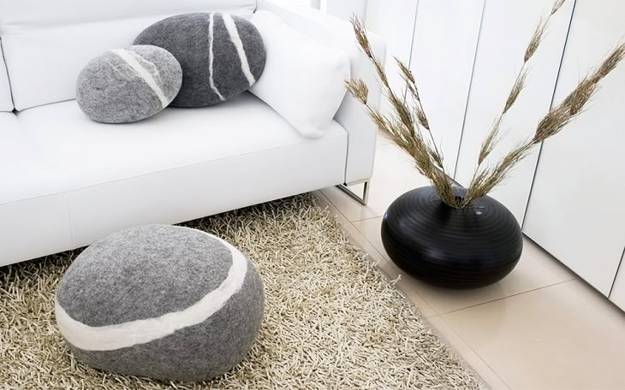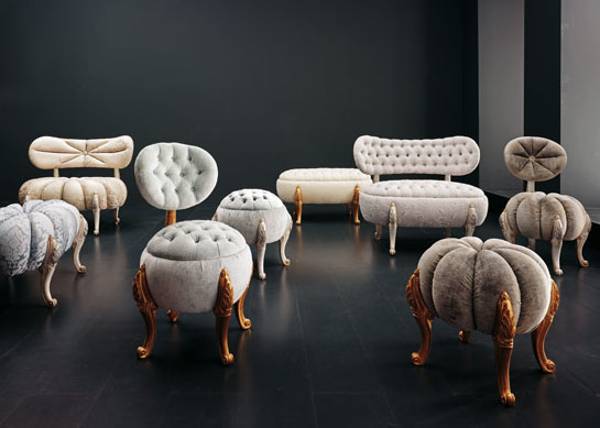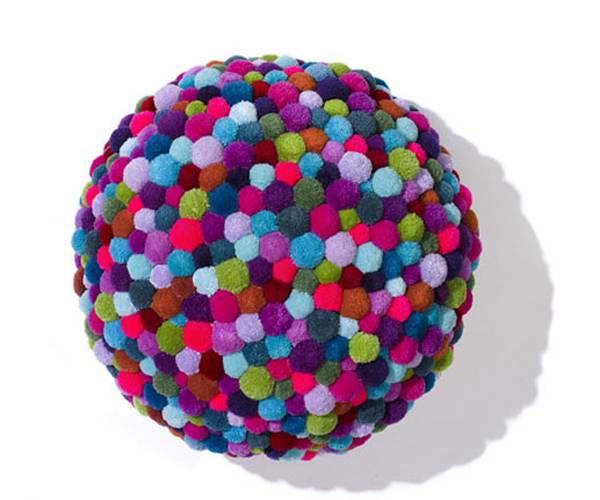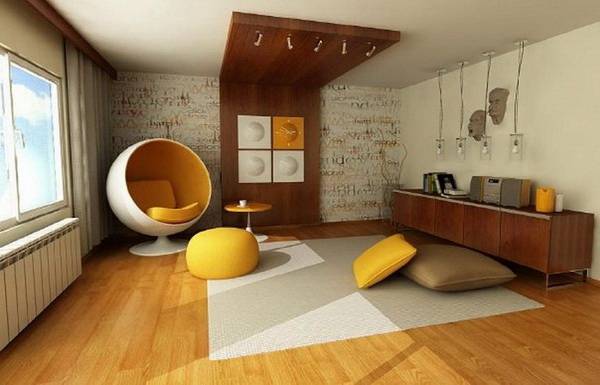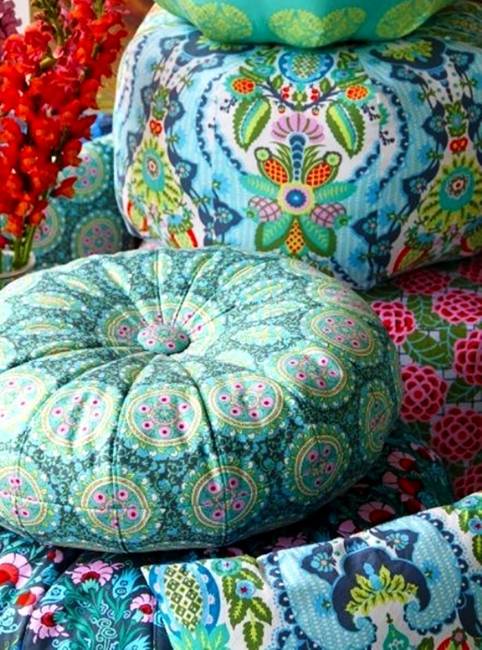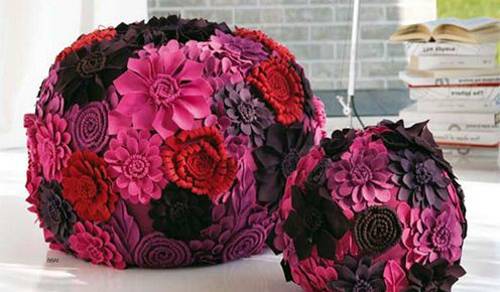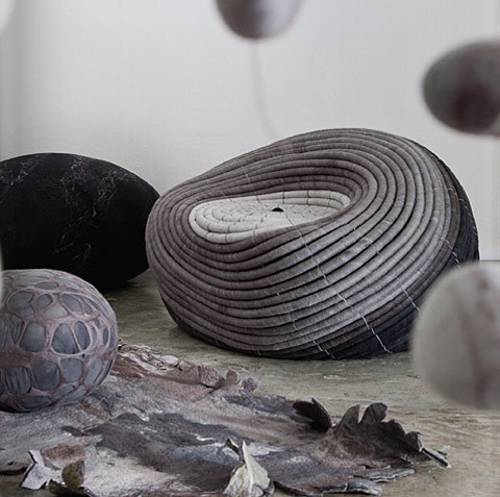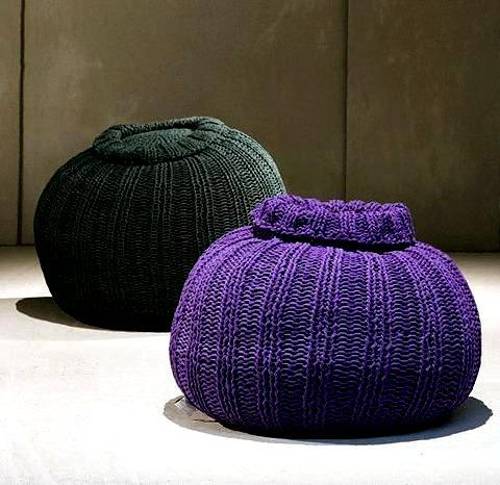 Posted: 15.05.2014 by Decor4all