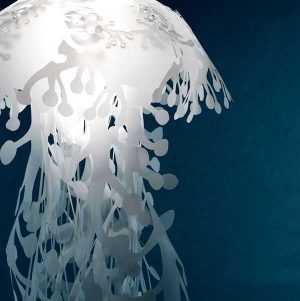 Home lighting and poufs inspired by graceful and dangerous ocean animals bring an interesting decorating theme into home furnishings. Jellyfish and corals are graceful ocean animals, and home lighting fixtures or poufs, inspired by jellyfish and corals add unusual and beautiful accents to room decorating ideas.
Original and interesting home lighting fixtures, furniture and decor accessories, inspired by these ocean animals can enrich any room decorating and make living room furnishings or entryway design unique and impressive. People admire these mysterious animals. Some jellyfish and corals can harm humans. Home furnishings inspired by sea animals create adventurous and personal themed decor.
Home lighting fixtures and poufs, designed by Roxy Russell, roxyrussell.com/ are reminiscent of beautiful ocean creatures, offering home furnishings that captivate with natural curves, smooth lines and artistic appearance. Jellyfish lighting brings soft glow and amazing shapes into room decorating, and coral-inspired poufs add original furniture pieces that look like artworks.
Ocean themed decor ideas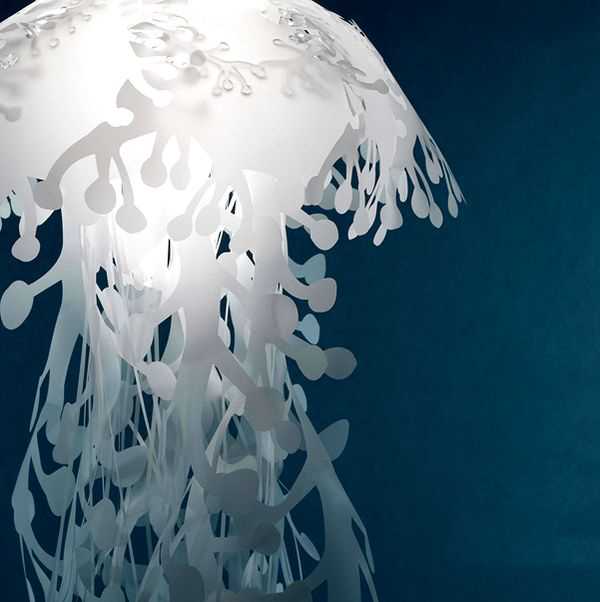 Designer Roxy Russell brings natural harmony and beauty into room decorating, creating a series of jellyfish pendant lights and coral-shaped poufs. Ocean themed decor creates a mysterious and adventurous  atmosphere of scuba diving, allowing people to feel like marine biologists and divers.
The nature creates unique living masterpieces, and the designer succeeded, recreating the graceful elegance of ocean animals, enhancing room decorating ideas with unusual, but familiar characters.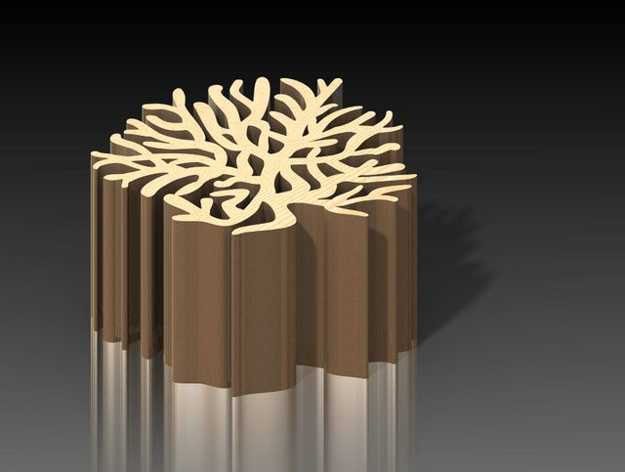 The tentacles of jellyfish lighting fixtures are realistic and even scary to touch. These pendant lights are made of polyester by laser cutting. The density of the material and white jellyfish color transmits light from the light bulb, making it muted and soft, making room decorating look spectacular and amazing.
Creative poufs with unique upholstery fabric prints

Unique furniture design, Cactus seating and footrest
To complement the ocean themed decor and natural decorating theme, the designer created coral-inspired puffs in simple and elegant forms. Soft and comfortable, these furniture pieces are made of recycled wool and carved ply wood. The poufs can be used as surprising, original and modern side tables. With a glass top these poufs can work as striking, functional and modern coffee tables also.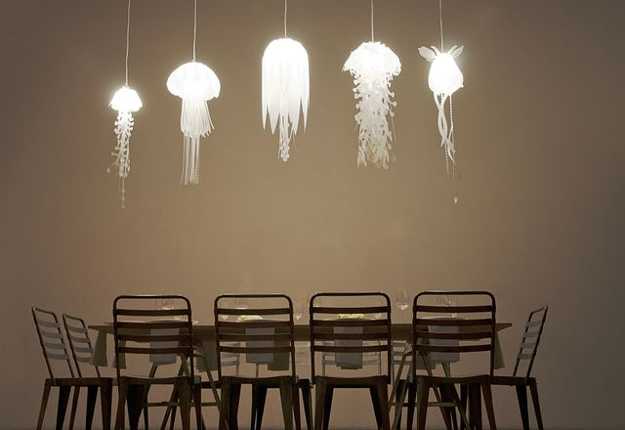 These lighting fixtures and puffs are excellent home furnishings for creating charming and unique ocean themed decor. Jellyfish lighting and coral poufs are versatile and comfortable, great for living room decorating or creating unusual game room decor.
Contemporary lighting fixtures with mirrored lamp shades
30 modern interior decorating ideas bringing creative laser cut wall mirrors into rooms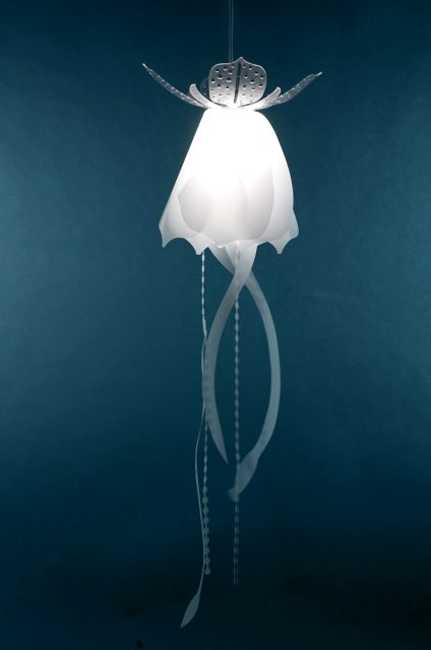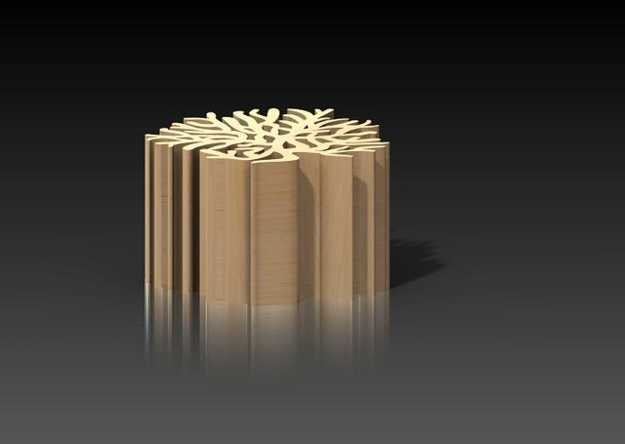 Posted: 16.04.2013 by Decor4all