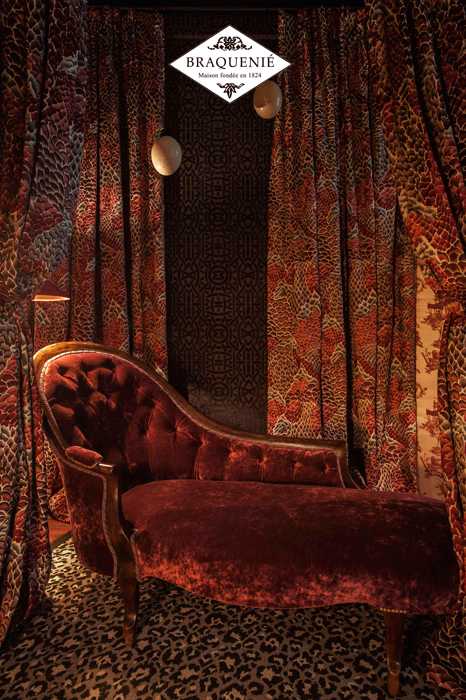 Gorgeous rich room colors and luxurious home fabrics
This new collection of home decorating fabrics offer gorgeous textures and beautiful colors of textiles from Pierre Frey, France. A young designer Laura Gonzalez has created a gallery of personal and distinct home interiors to demonstrate modern decorative fabrics from the collection.
Charming home fabrics for kids rooms and a Tibet inspired nomad tent, chic bedroom decorating and oriental interior decorating with Californian flavor demonstrate the fascinating collection of original and pleasant home decorating fabrics that reflect brave experiments with room decor, textures and color combinations.
Stylish rich blue colors combine bright blue with indigo color shades showing the diversity of modern interior decorating ideas. Intense blue color shades define the Shibao fabrics which are adorned with intricate embroidery in ethnic style. Nature inspired fabric prints, eco friendly and natural decorating materials and silky textures create inviting and luxurious room decor.
Modern interior decorating fabrics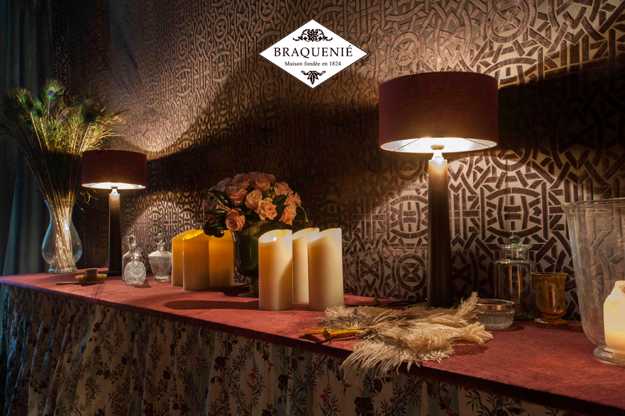 Himalaya decorative fabrics are inspired by the nature also. They bring a distinct character of Tibetan mountains into modern interior decorating with natural materials and traditional decoration patterns. Home decorating fabrics feel mysterious and gracious like mountains, and offer simple and cozy interior decorating ideas.
These home fabrics include jacquard, textured linen with attractive applique, velvet and soft woolen and linen fabrics. The color palette plays with all shades of natural decorating colors, from off-white and sand, gray and hazel to ice-blue color shades.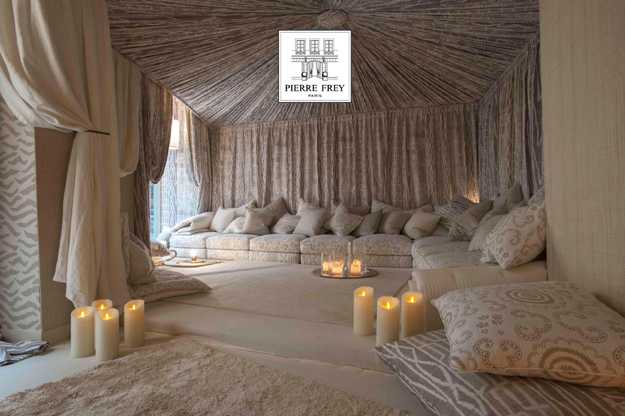 Ethnic interior decorating theme calls for decorative fabrics, textiles. wallpaper and wall covering fabrics from the collection called Jacaranda. Woven decorative fabrics mimic traditional materials and ancient designs, straw and bark of trees or coil mail texture.
Modern upholstery fabric prints, living room furnishings, designer fabrics
Modern wall decor ideas, lace fabric and doily patterns
Italian textiles and fabric prints inspired by Eastern floor rugs and kilims
Modern wallpaper with images of animals, textured wallpaper with interesting printed patterns, inspired by paintings of African tribes, help create ethnic interior decorating with an adventurous and romantic feel of Africa.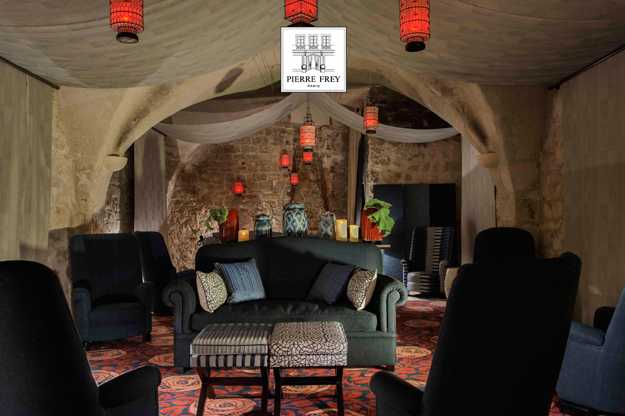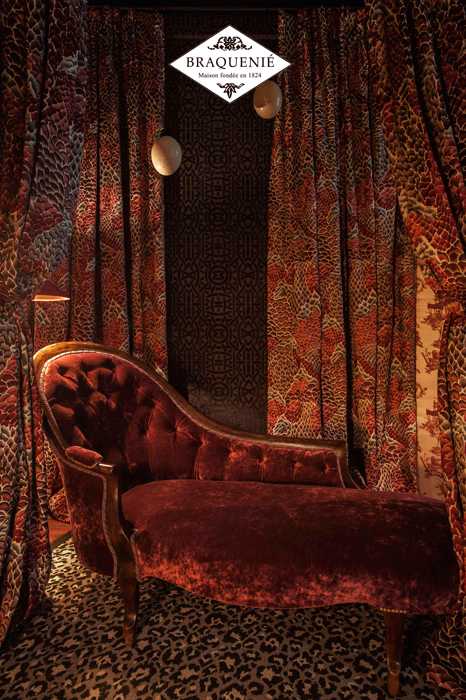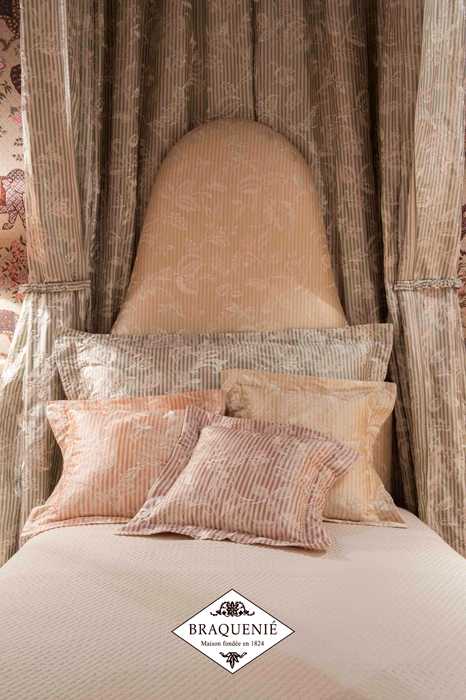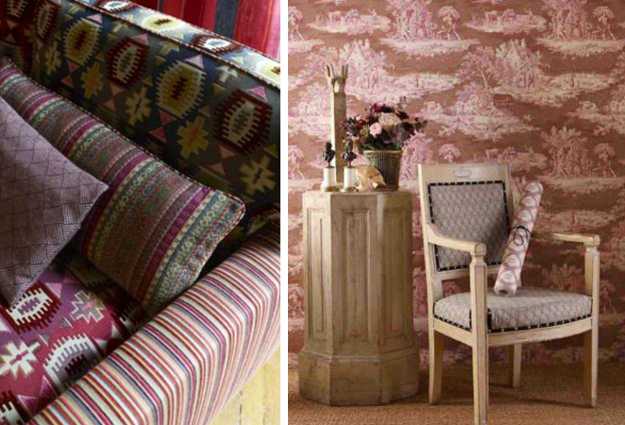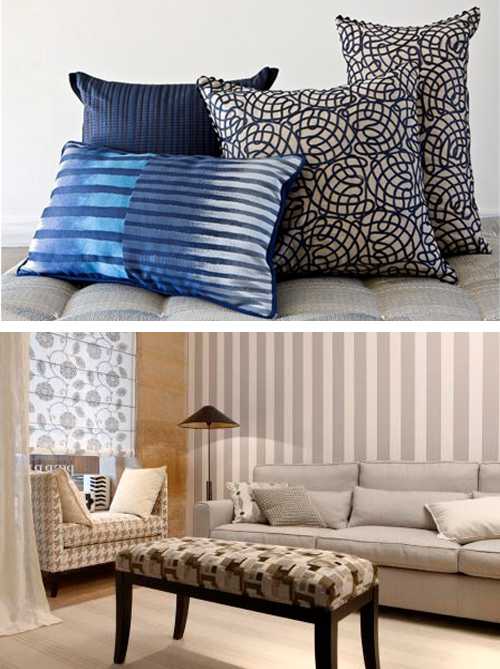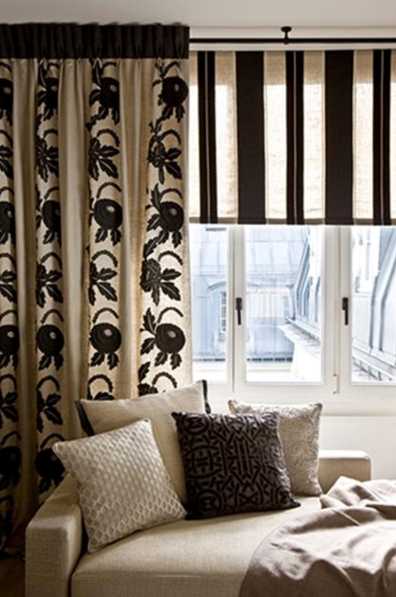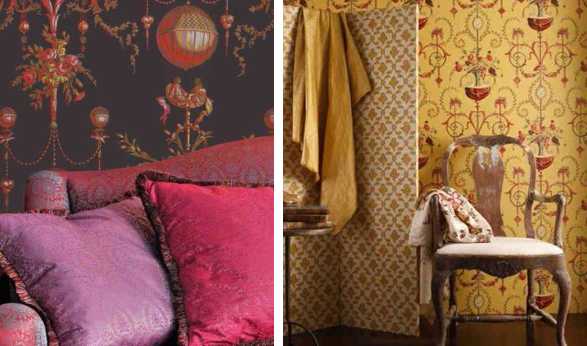 Posted: 25.02.2013 by Decor4all